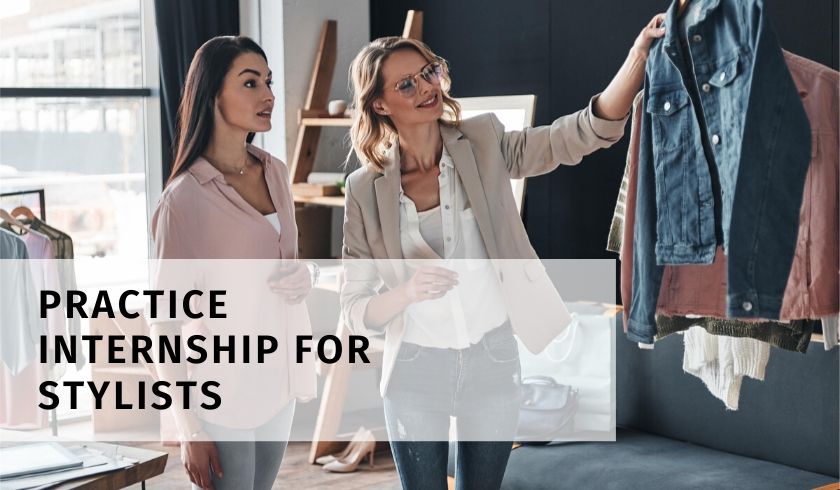 Start working with real clients
We start a NEW project!
From 15-03 till 1-04 get the online internship for stylist with BIG discount!
From 2-04 the promo won't be available anymore
Are you a beginner Stylist, Image Consultant or Personal Shopper?
Don't know how to start to work and search for clients?
Then we invite you to participate in online internship for stylists "Fashion Start-Up"
Just in 1 month you will start to make image consultations with real clients, organise shopping and earn your first income.
Why to participate in online internship
Best way to start your styling career
You will start to work as a personal stylist
You will make personal shopping with real clients
You will earn first income
You will study how to promote yourself
You'll collaborate with other stylists
Who can participate in internship:
you finished any course as an Image Consultant, Personal Stylist, Personal Shopper
you finished one of our courses – Wardrobe Stylist or Image Consultant
If you never studied as an Image Consultant we recommend you this course 
Image consultation
How to organize image consultations for clients
Color analysys and body analysis consultations: how to organize
The first free image consultation for a client: how to build it correctly.
Practice: image consultation on colors for a real client
Practice: image consultation on creating style
Webinars and trainings on image and style
How to create program of styling course
How to organize fashion webinars online
Practice: you will make online webinar on image / style
Promotion and marketing in fashion industry
Who the stylist may collaborate with
How to work with clients, but not search for them
Where to get partners
How to start making money in the image and style sphere
Practice: Spending the day as a personal shopper in a fashion store
Searching for clients
Defining your niche as a stylist and your type of clients.
Where to look for clients for image consultations.
Features of working with different types of clients.
What prices for image services to set.
Legal and financial aspects in the work of the stylist
How to accept payment from customers.
Is it necessary and how to legally register your activity.
Office and work of the stylist.
What you will get as a result
Based on the results of the training, you will receive a European certificate in Italian and English.
1. Every week online meeting with a teacher
2. You receive a task and make an image consultation/fashion project during week with clients
3. All your projects are checked by the teacher
4. You prepare image projects individually and with other stylist in the group
5. After internship you receive a certificate
Once a week you will have online meetings with the teacher, where you will receive assignments and feedback on your projects.
During the week you will conduct and organize various fashion projects (image consultation, personal shopping etc.)
If you can't participate in online sessions, you can watch video lesson later when you have time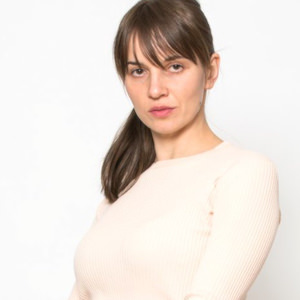 Ekaterina Kulakova
Fashion coach for stylists and image consultants
Owner of a personal shopping agency in Italy, England and France
Marketing and development director in Italian E-Learning Fashion School
Training manager in retail networks of clothing stores and footwear (brands Burberry, Chaumet, DKNY, Escada, NAF NAF, Salvatore Ferragamo, SONIA RYKIEL, Guess, Timberland, Wolford)
Marketing coach and consultant for fashion start up projects
Basic version — 249 EUR
Participation in the basic program of the practice internship
Standard version — 359 EUR
Participation in the basic program of the practice internship
Free master-class "Image consulting business"
Trend Report "Fashion trends: spring-summer 2020. Men and Women"
PRO version — 999 EUR
Do you want a detailed approach and individual work? You need maximum results? Then choose this version
Participation in the basic program of the practice internship
Individual work with the teacher in your promotion: the ability to communicate with the teacher daily online during the internship
Advertising you as a stylist in various resources of the Italian E-Learning Fashion School (access to more than 8,000 potential customers)
free master-class "Image Consulting Business"
We start a NEW project!
From 15-03 till 1-04 get the online internship for stylist with BIG discount!
From 2-04 the promo won't be available anymore
Basic version — 249 EUR – 119 EUR
Participation in the basic program of the practice internship
Standard version — 359 EUR – 149 EUR
PRO version — 999 EUR – 399 EUR
Do you want a detailed approach and individual work? You need maximum results? Then choose this version
Participation in the basic program of the practice internship
Individual work with the teacher in your promotion: the ability to communicate with the teacher daily online during the internship
Advertising you as a stylist in various resources of the Italian E-Learning Fashion School (access to more than 8,000 potential customers)
free master-class "Image Consulting Business"