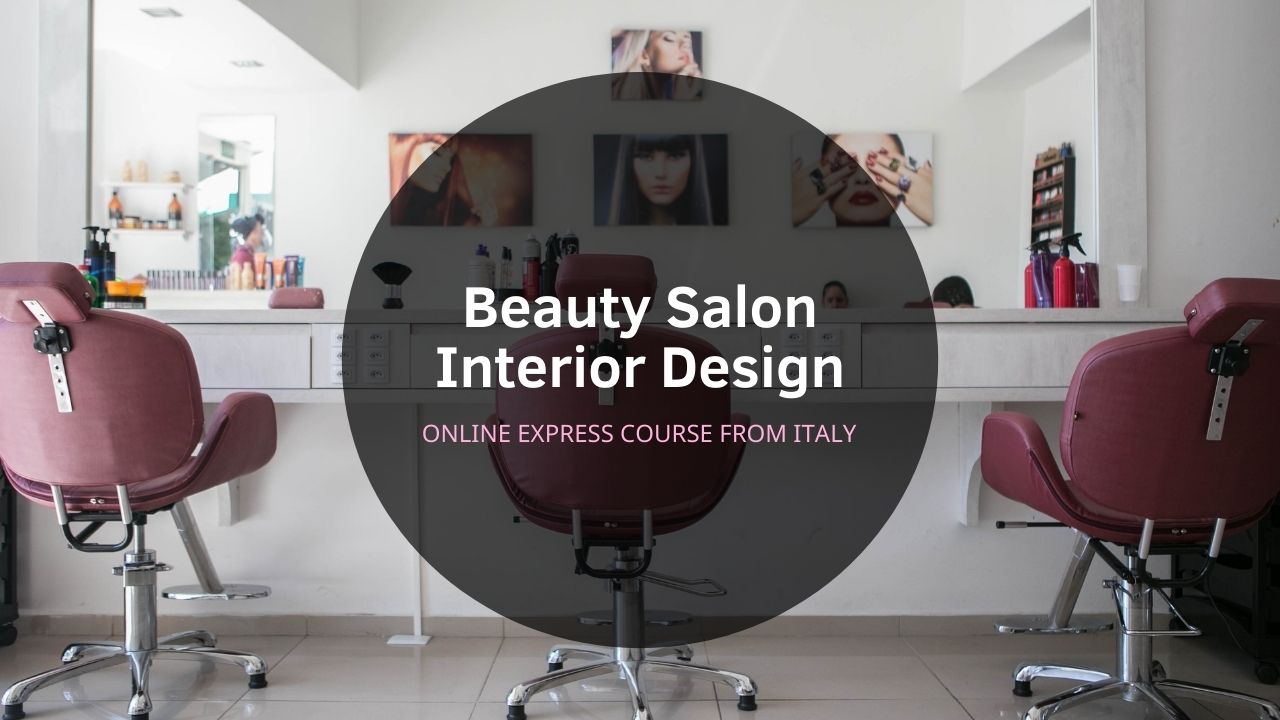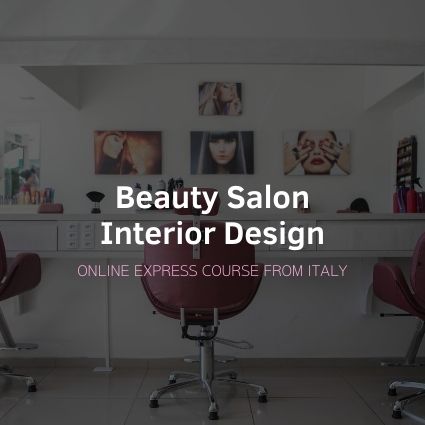 Would you like to know how to create interior design for hair and beauty salon?
Get a step-by-step guide from Italy on how to design beauty salons.
After this express course, you can easily create interior projects and decorate the space for hair or beauty salons.
Why to choose this course
Italian teachers
Lessons are taught and your assignments are checked by Italian architects and interior designers
Study at a convenient time
You can study anytime anywhere online. There is no need to attend webinars, the start is immediately after payment
European certificate
After the course, you will receive a European certificate
Education program
How to choose an interior concept for a beauty or hair salon
Beauty salons styles. How to choose a style
How to organize work on an interior design project of a beauty salon
How to choose furniture for different type of beauty, hair, manicure salons
Creating layout of a beauty salon: 3 zones
How to choose the right materials: wood, metal, glass, plastic. Walls, ceiling, floor
Electricity and selection of lighting schemes for a salon. What to use and how.
How to choose colors for interior of a beauty salon
Creation of an interior of a beauty salon for a client.
The duration of the video lessons in the express course is 1 hour.
How to study on this course
2. Get an access to
our online portal
4. Perform practical tasks
5. Get feedback from teachers
Individual schedule of classes
You can start studying online immediately after payment
No hours of training, no need to attend trainings or online webinars
Take lessons only when you feel like it
You study in Italy from home
You can be anywhere in the world – you only need to have a computer / phone / tablet and the Internet connection
You can study at home, in a cafe or on the way to work / studies
After completing this course you will receive an electronic certificate
How does your course differ from others?
You learn from Italian architects and interior designers. And this is a completely different level of look at the style and interior design.
You study from home at any time. No need to adjust to face-to-face meetings or online webinars. We do not force you to hand over tasks on schedule. You just receive all study materials and watch lessons on interior design of an apartment at a convenient time.
How long does it take to study?
The studying takes around 1 month, but you can take the course faster or slower based on your speed.
Who will conduct the training, in what language?
The training is provided by Italian and Russian architects and interior designers. Lessons are held with translation in English.
Can I ask teachers questions?
Yes, you can. During the studying process, you can ask any questions if you have chosen the standard version.
Basic version — 99 EUR
Video lessons
Access period to the course – 1 month
Standard version — 149 EUR
Video lessons
Feedback to the home tasks and answers to your questions by the teachers
Electronic certificate
Access period to the course – 2 months