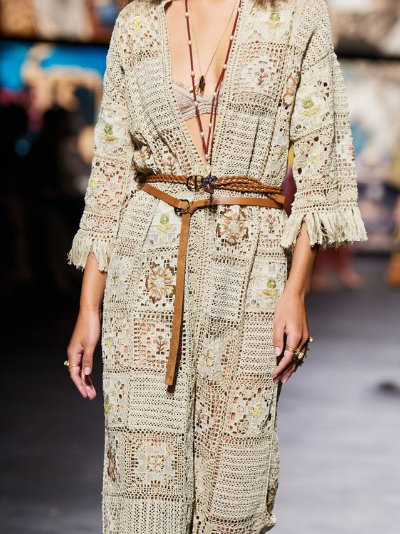 The
new

trend is needlework. Ideas from

Fashion shows, which you can use in your everyday outfits.

Catwalk collections often seem inaccessible to many, either because of very bold ideas or because of their huge cost.

But they have one important property – they can inspire handmade in the style of these collections.

In recent Fashion Weeks, we've seen some of these inspiring handicrafts. If you wish, you can try to repeat them yourself, not necessarily one to one, but you can just take the idea.

The return of needlework is an expected pursuit of uniqueness. We are tired of the same type of things. In the era of "fast fashion" it is becoming more and more difficult to find something special, not stamped, something that others do not have.

Chloe, Jil Sander, Jacquemus – all of them offer items with needlework elements in recent seasons. Macramé, crochet, embroidery, lace weaving, knitted and woven bags, patchwork technique, pearl embroidery and, of course, bijouterie.

The teachers of our school have prepared for you an interesting selection from Fashion shows that can inspire you to create your own handmade works of art.
MACRAME
Once upon a time, knot weaving was endowed with mystical meaning, and in ancient Rome this type of needlework was even banned due to associations with witchcraft. Then the Europeans decided that it was still very beautiful, and began to weave napkins, tablecloths, curtains and clothing. Since the 1970s, weaving, in particular macrame, has been associated with hippie culture.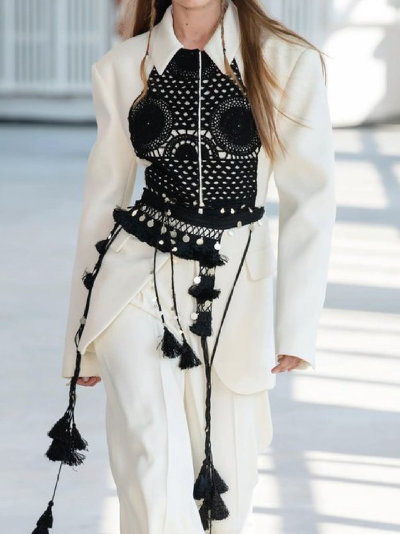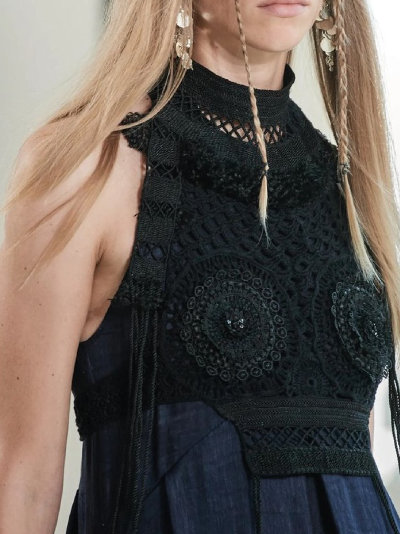 BAGS – PATCH RUG
Chloe's creative director Gabriela Hearst came up with a great idea for renovating a used bag. It can be decorated with long threads or sheathed with knitted elements. The designer carried out her experiments on the return to life of old things on the Chloé Edith bag, which was designed by Phoebe Philo while working at the French brand. Hearst bought fifty of these bags on Ebay and refurbished them.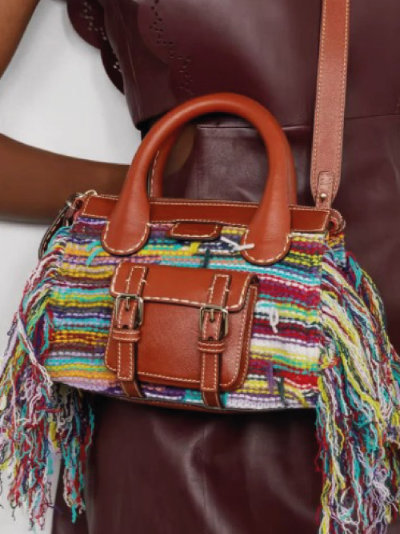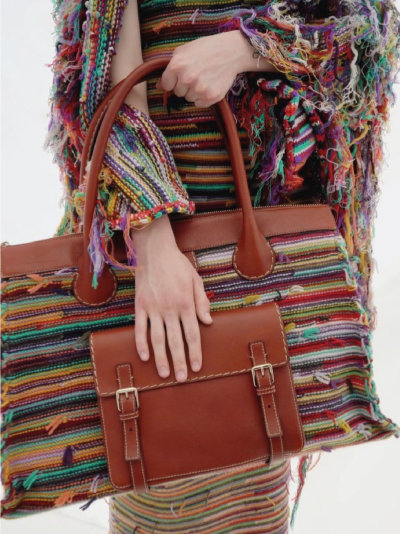 TEXTILE SLIPPERS
These Chloé flip-flops are made in the style of traditional Japanese zori slippers: they are woven from any old textile, whether it be old bed linen, towels, T-shirts and so on. The fabric is torn into thin strips, which become the basis of slippers.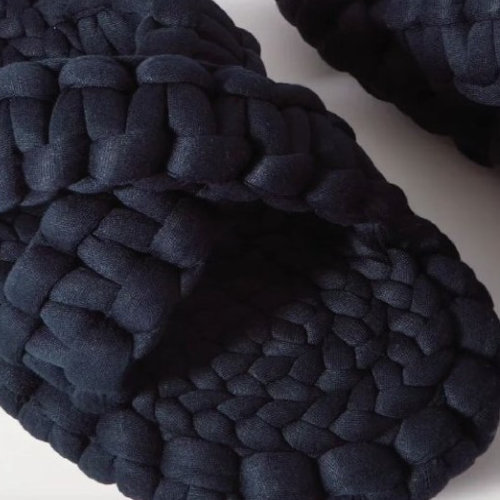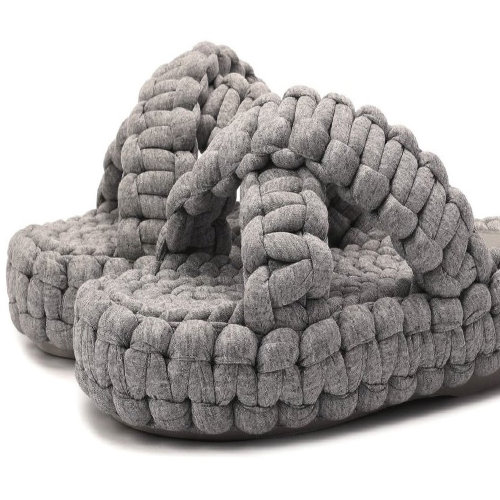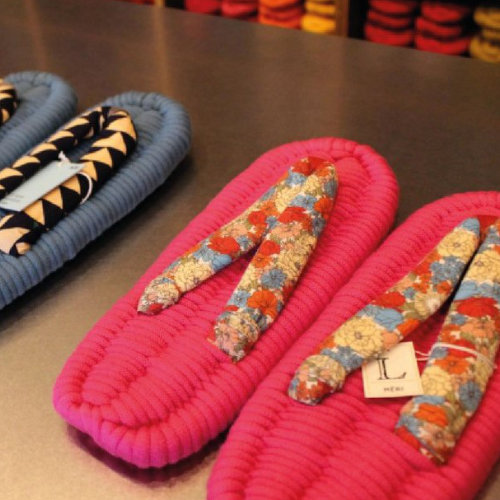 CROSHE
T
Brand Magda Butrym uses old-fashioned crochet techniques to create trendy pieces in the spirit of the times – tops, panama hats and T-shirts that accentuate the breasts.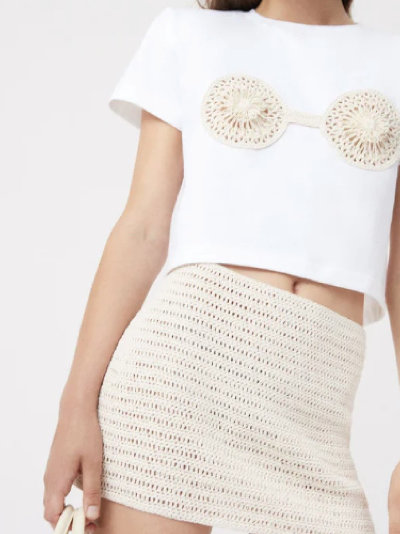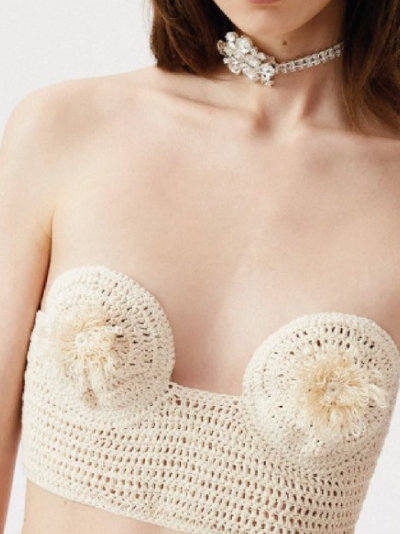 KNITTED BAGS
Jonathan Anderson is a handmade lover, during the quarantine he taught the world how to knit a cardigan like Harry Styles has, and bright knitted bags from the spring-summer collection of his brand inspire to continue needlework.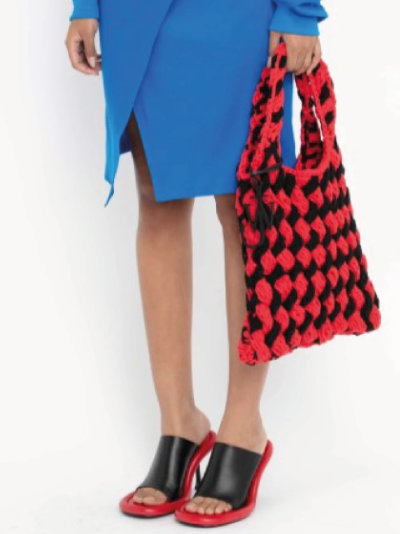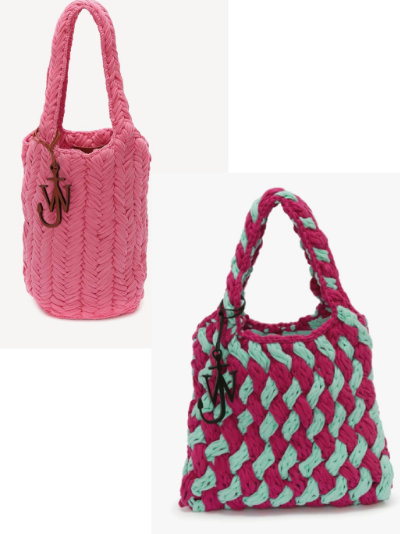 KNOTTED EMBROIDERY
Several pieces by Jil Sander are embellished with "fruzelkas" – affectionately known as "French knots", thick thread embroidery used to create volume. It is easy to learn this technique by watching a video on the Internet, and embroidery will look especially impressive on a snow-white shirt.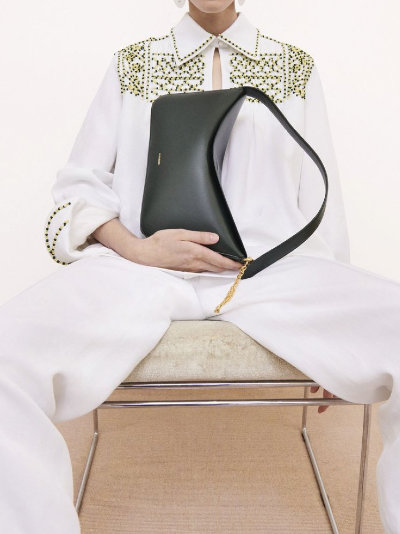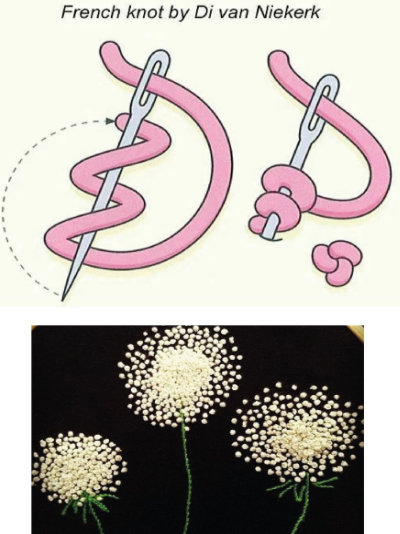 BRAID EDGING
One detail – and now, even the most boring coat in the wardrobe has texture and character. Keep in mind that carefully edging the entire coat, including cuffs, pockets and collar, with contrasting lace is a lot of painstaking work. But, judging by the lookbook of the New York brand Batsheva, it's worth it.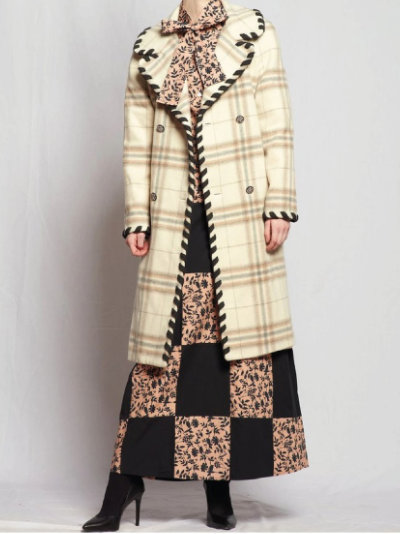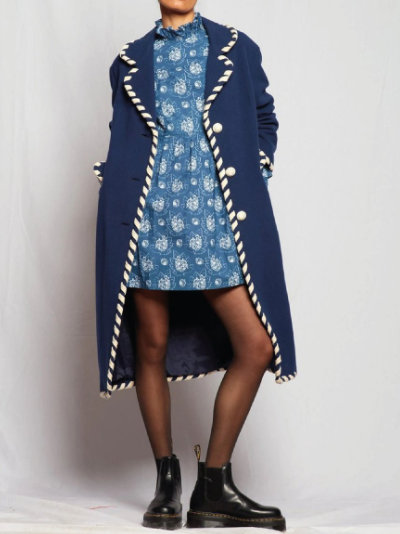 KNITWEAR

EMBROIDERED WITH PEARLS

Jacquemus held a show of the collection on the Hawaiian island of Oahu: models walked along the azure catwalk, stretched right along the beach. The most spectacular items from the show are knitwear embroidered with irregularly shaped river pearls. This idea can be taken as a guide to action if you want to give life to an old jumper.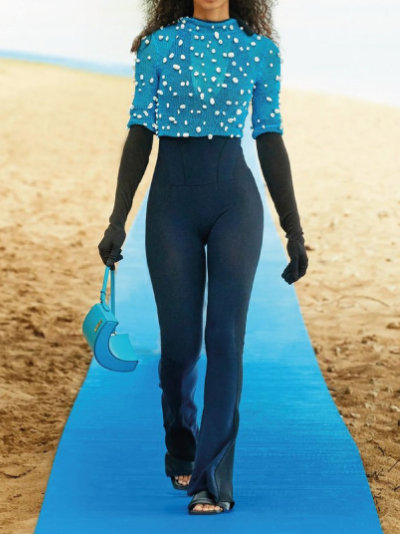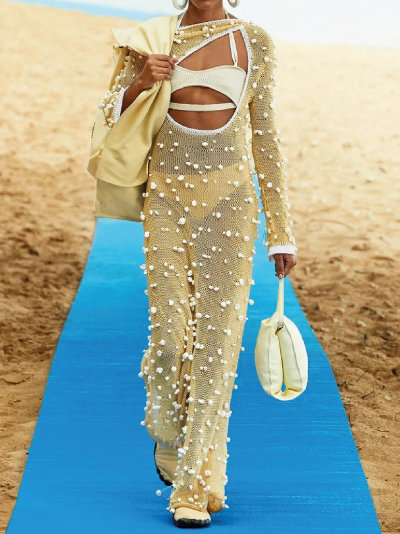 BEAD WEAVING
Jil Sander is increasingly experimenting with complex shapes, unusual textures, and especially with needlework. The most memorable piece at the brand's latest show is the beaded cap, a cross between headwear and jewelry. You can try to create something fashionable in this technique.