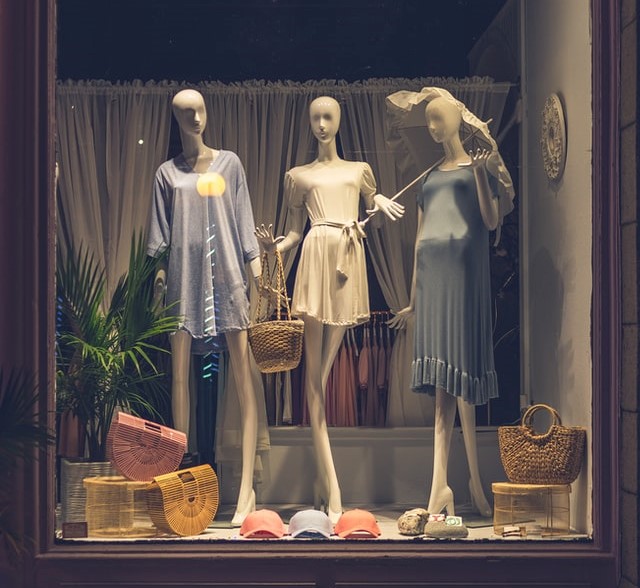 Looking at some shop windows of clothing stores, you probably noticed how
well-thought-out clothes are hung, so that you just want to buy them. To achieve this effect, special visual merchandising techniques are used. 
Today, the teacher of our course "Visual Fashion Merchandiser" will talk about the "Rule of 3", how you can drive up sales of any clothing store using visual merchandising.
If you have your own clothing store or want to work as a visual merchandiser, this lesson will be very useful for you.
Visual merchandising is how goods are displayed on the shelves in a store in order to increase sales and "make" customers purchase your products. This may be actually called free advertising.
One of the most important rules that all European merchandisers use for clothing stores is the "rule of THREE".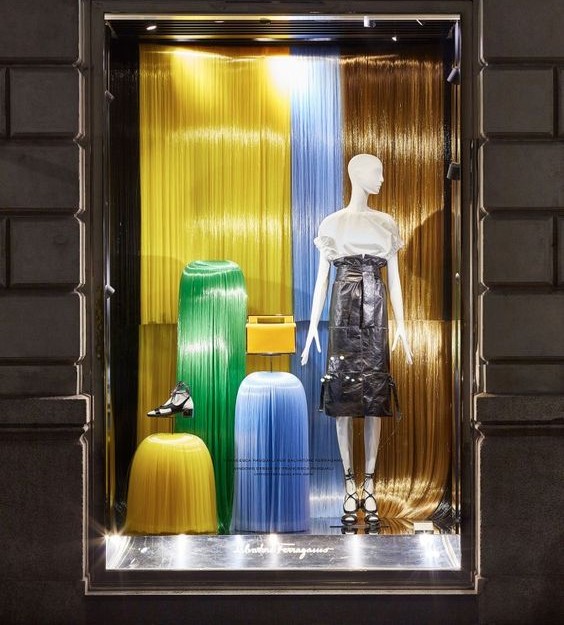 Photo source: https://www.pinterest.ru/pin/765471267894050662/
What is the "rule of three"?
The main point is in the name of this rule – things must be grouped into sets of three. This may seem unusual at first glance, but this simple rule really works.
Example: to demonstrate clothes and accessories, you put 3 mannequins next to each other, not one or two.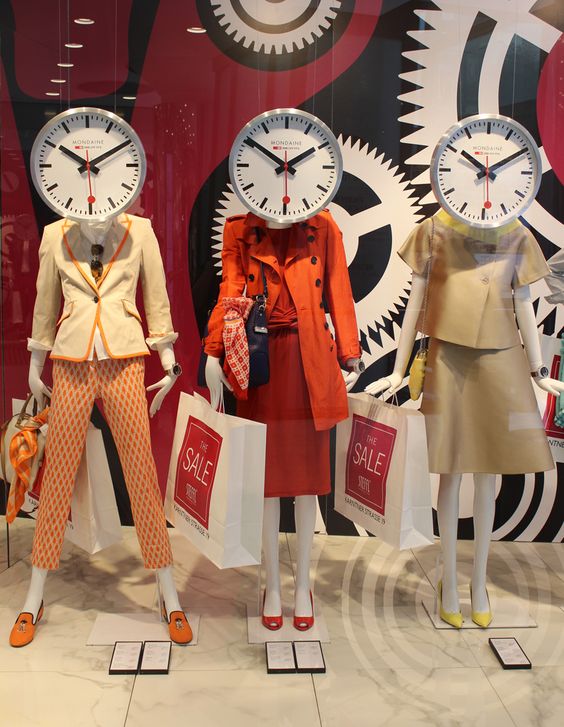 Photo source: https://www.pinterest.ru/pin/17944098494096214/
How does the rule of three affects the increase of sales?
Studies have shown that the human brain responds best to groups of three elements. All this is due to the fact that we remember worse objects individually or in pairs.
A customer who walks through the mall and looks at the shop windows will most likely pay attention to the shop window where there are three mannequins, not one or two.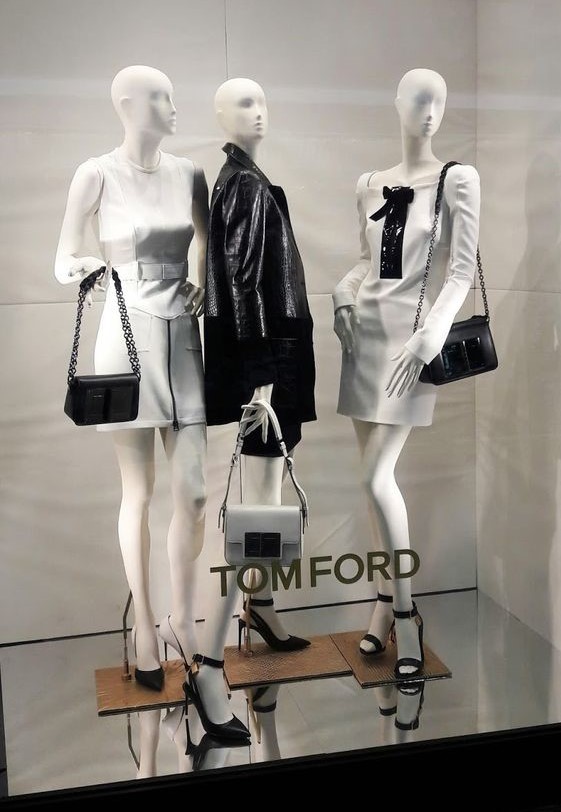 Photo source: https://www.pinterest.ru/pin/553309504216533666/
Or for example, if a buyer inside the hall sees a display with three bags, his gaze will stop at them, he will approach the bags, begin to study them and possibly buy them.
Remember: everything you need to sell in the store should be placed in the displays in groups of three.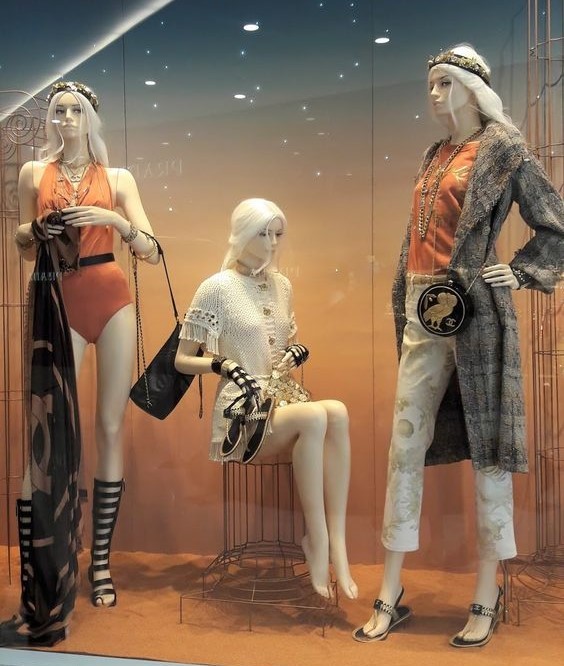 Photo source: https://www.pinterest.ru/pin/44895327520221122/
How to group clothes and accessories according to the "method of three":
● Three items selected for joint grouping should have similar parameters (but not necessarily identical) – the same color (red bag, wallet and umbrella), the same shape (3 square bags are represented), the same category of things (for example, 3 coats), etc.
● Experiment with different positions and design to understand what works in your case and what doesn't. For example, placing side-by-side mannequins is more advantageous than placing them with their backs to each other.
● Use lighting to draw attention to the three-piece displays.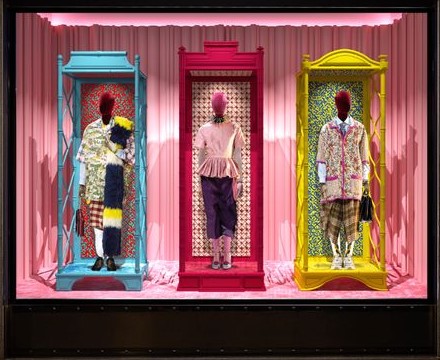 Photo source: https://www.pinterest.ru/pin/369647081920157283/