Nowadays Instagram is an excellent source of information about fashion tendencies and a free way to develop your dress sense and style. Today Instagram is the main tool of the fashion world – all important designers, stylists and fashion-photographers have accounts here and post stylish looks and creative ideas. Just look at photo news every day and improve your style.
So, we represent you 5 Instagram accounts worth following.
1. Instagram profile of our Italian E-Learning Fashion School
Here we will regularly share fragments of lessons from different courses, useful tips and ideas of our Italian stylists from Milan.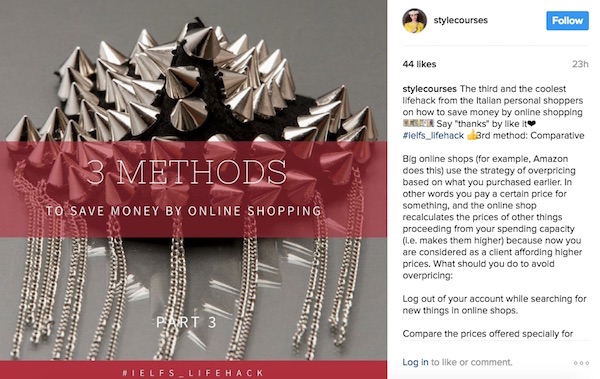 2. Katie Eleanor Grand
Editor-in-chief of the British magazine Love and stylist of Louis Vuitton Katie Grand shares photos of her magazine covers and pictures of her mountain trips, and also shows her sweet rabbit.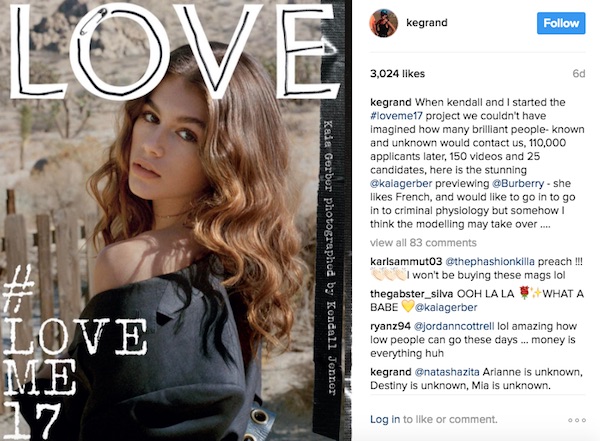 3. Anna Dello Russo
Fashion director of the Japanese Vogue Anna Dello Russo uses the app to show her fetish – dresses, shoes and accessories from the collections that haven't appeared in shops yet, and also sights from trips, for example San Pancrazio basilica in Rome.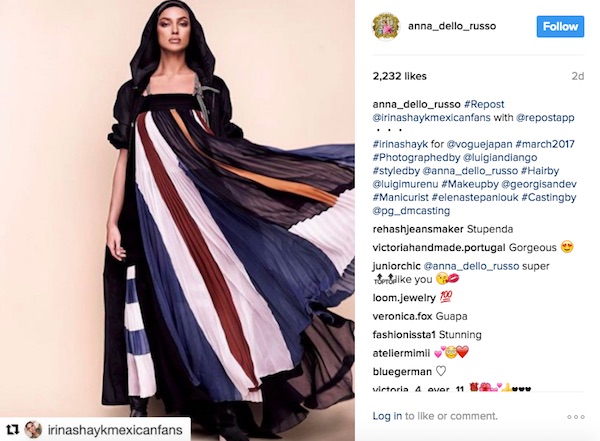 4. Annabel Tollman
Ex fashion-editor of Interview, now journalist and stylist of Bravo TV channel and of Olsen sisters Annabel Tollman posts photos from events like Carven parties or Woolmart presentations.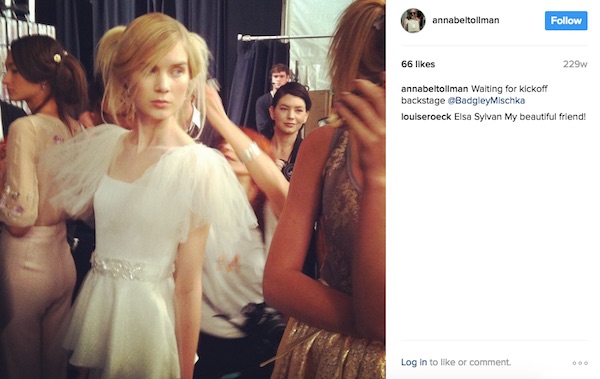 5. Simon Robins
The photoblog of ex fashion-director of the Russian Vogue and freelance stylist Simon Robins consists of photos demonstrating that in his childhood he wore a T-shirt with "I Fuck on the First Date" printed on it, and that he goes to church in Givenchy total-look.