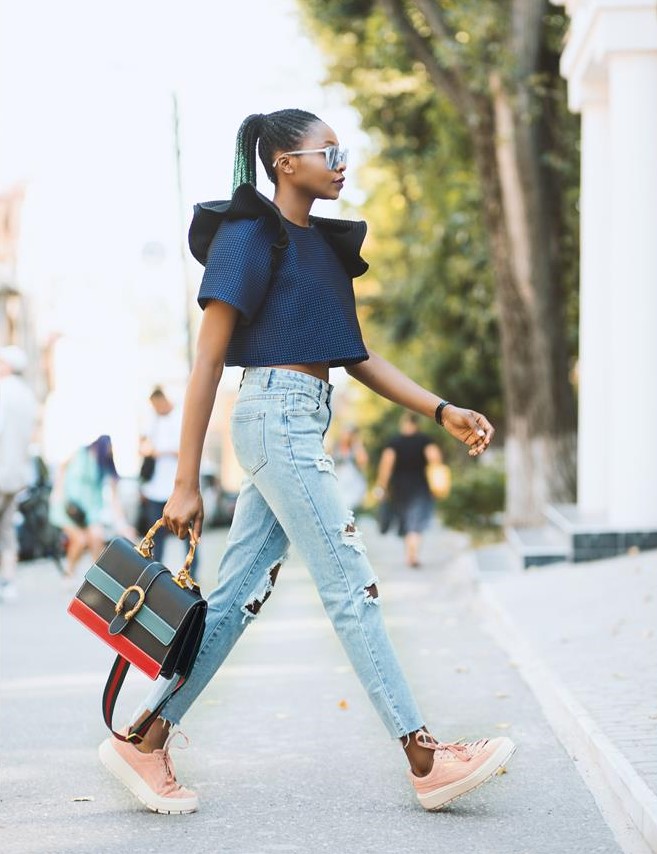 To look stylish and trendy, it is important to constantly monitor not only what is fashionable now, but also find different ways to combine clothes in your wardrobe. At the end of 2019, there appeared new formulas for combining clothing sets which will be relevant throughout 2020.
We have chosen 6 most trendy ways to look stylish this year. We recommend taking them into account.
1. Pleated skirt + structured shirt + flat shoes
Instagram-girl Brittany's favourite look is now also loved by many girls from all over the world.
We really like this solution, because you can play with the forms of the shirt and the color of the skirt.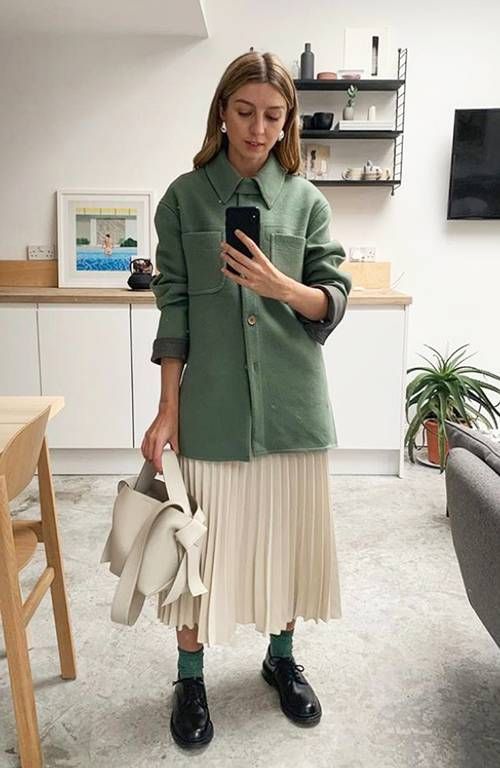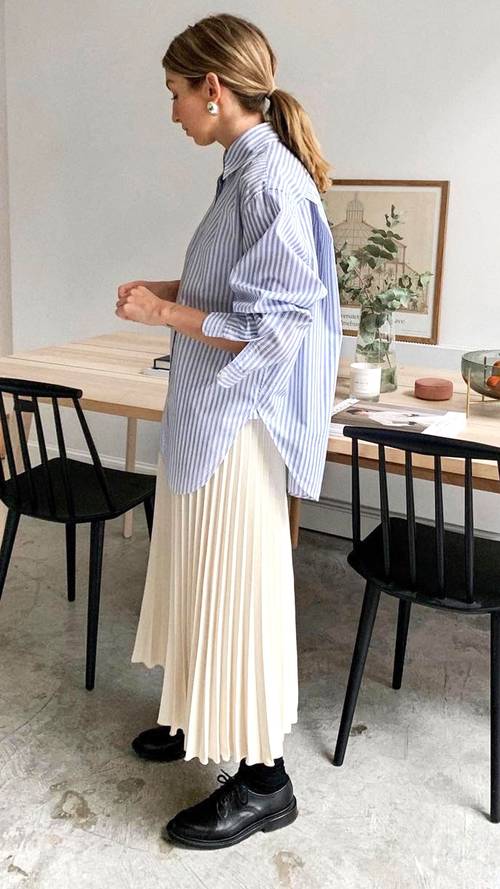 2. Skinny jeans + boots
It is unbelievable, but the skinny jeans have been revised by several influential people on Instagram, and we like it very much.
However, in order to make your outfit look modern, try to combine jeans with the right shoes – it may be a pair of army boots or cossacks.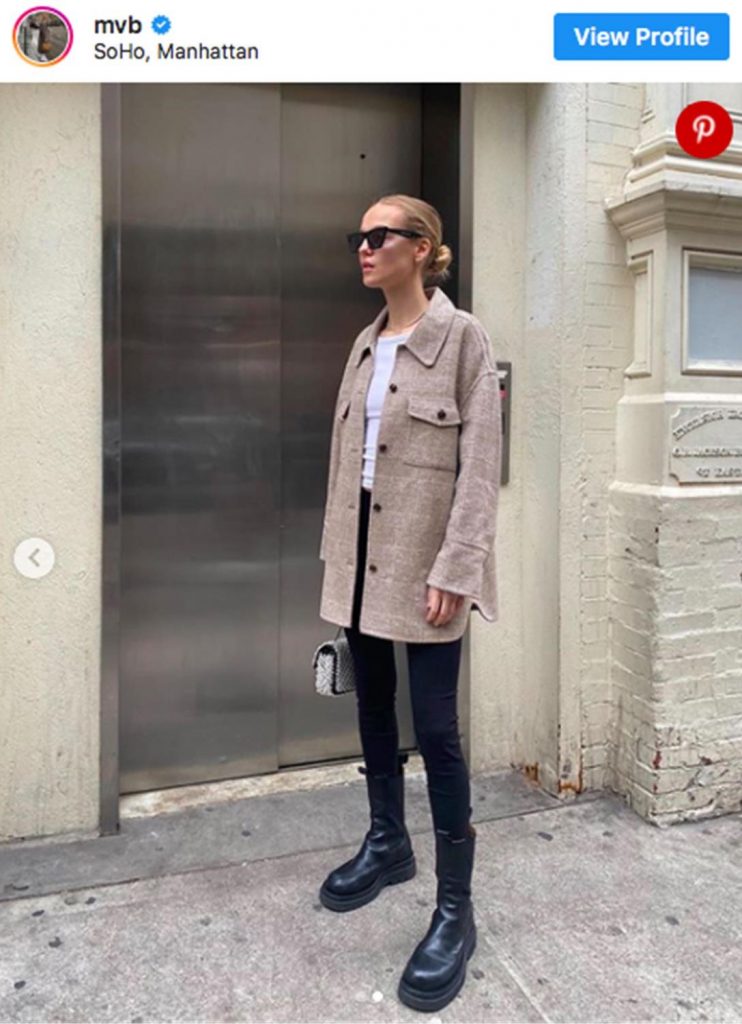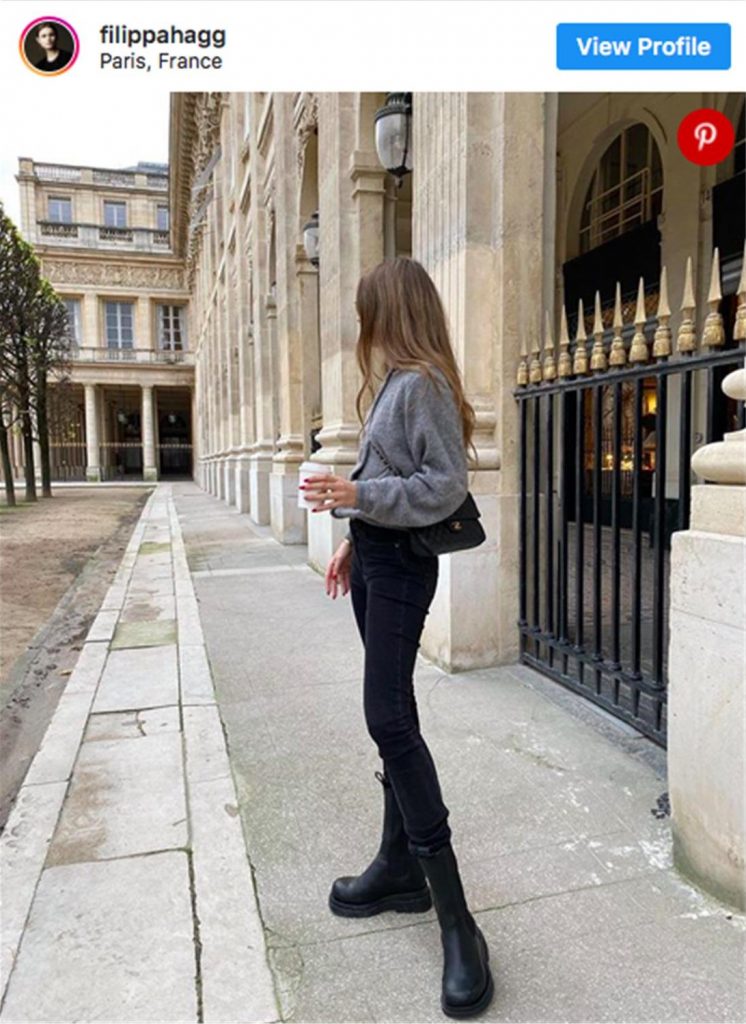 3. Total beige look
Beige outfits have become a major trend at Fashion Weeks and have since become popular with all women in the world. We look forward to how fashionistas will wear such outfits next year.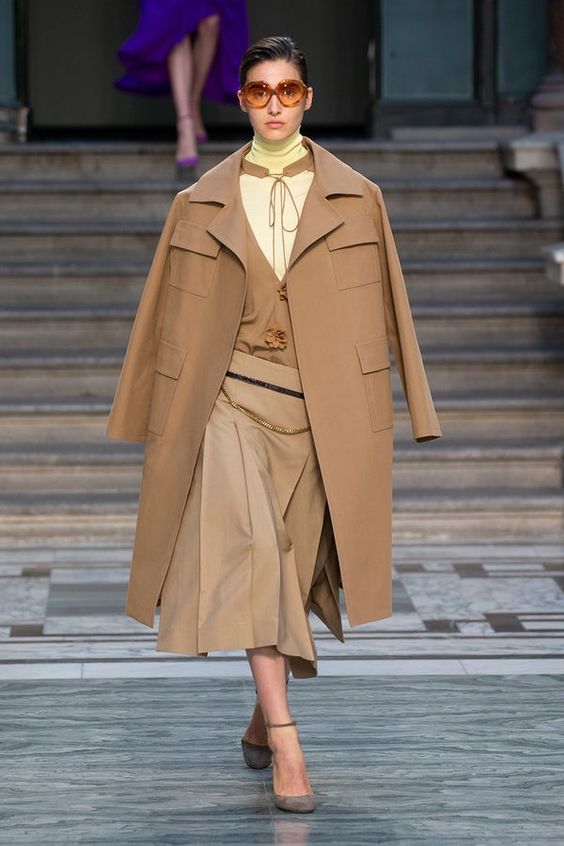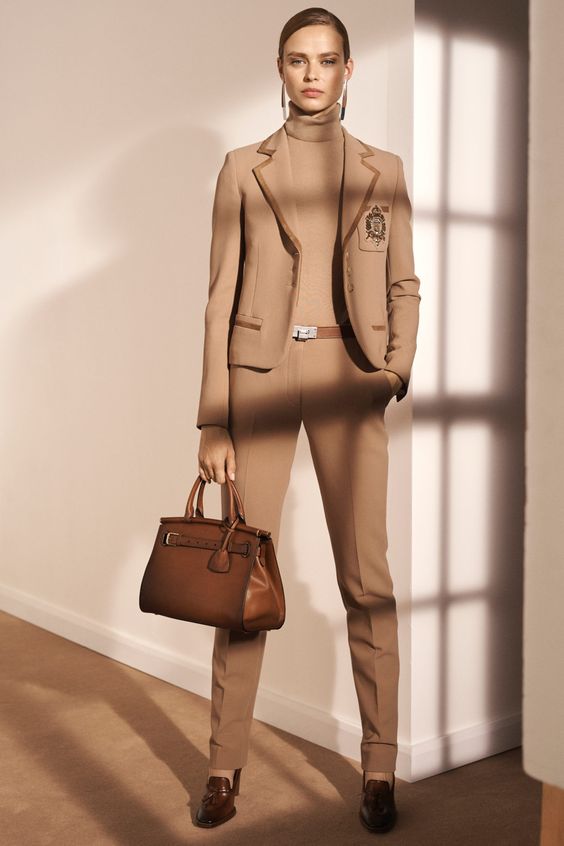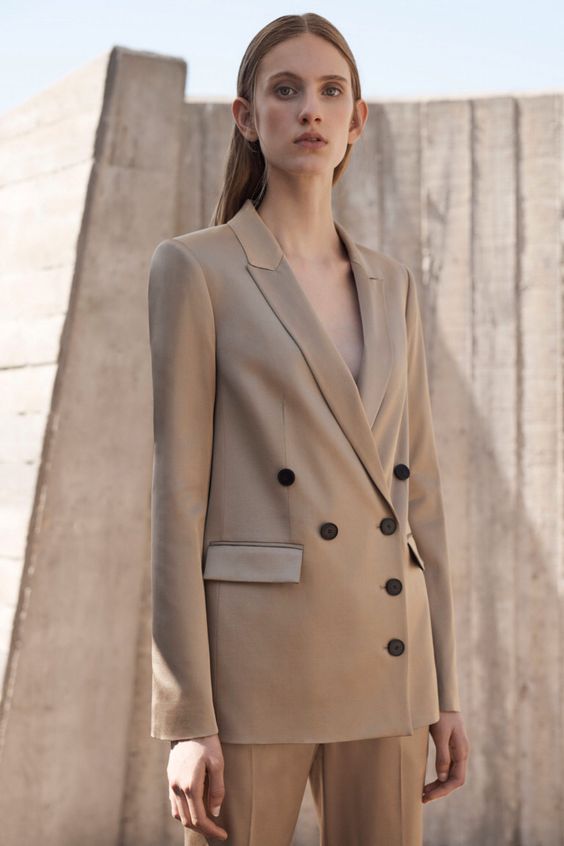 4. Jeans + statement top
Jeans and a beautiful top are a wonderful combination that will emphasize your personality.
In the new 2020, organza blouses or leather shirts will look amazing. In addition, such an interesting top can be combined with trousers and skirts.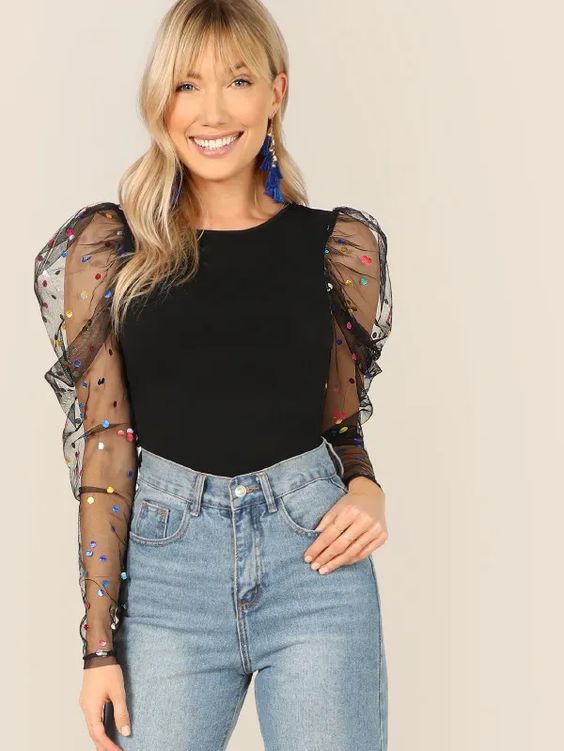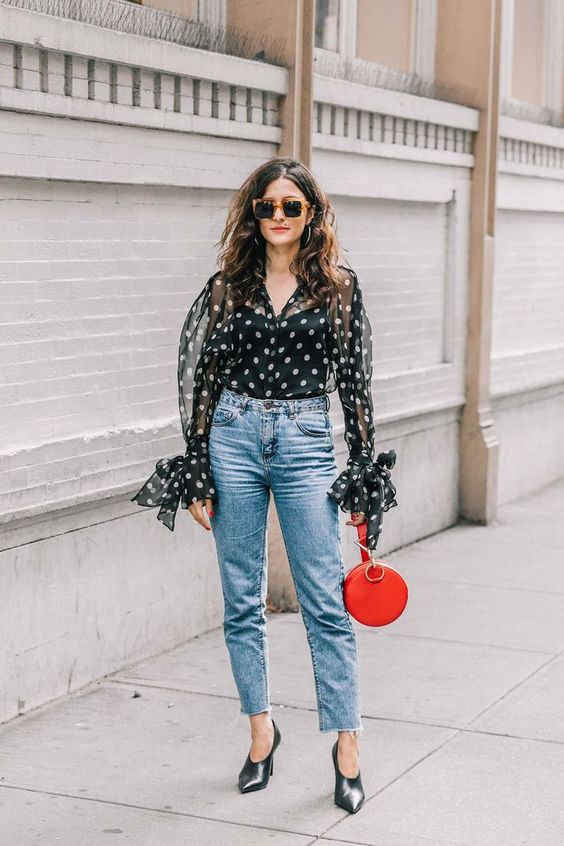 5. Loose dress + big chunky boots
Whether it is a loose short dress or a dress with puff sleeves, this combination will definitely refresh your look.
You can also choose cowboy boots and play with volume to challenge this new trend.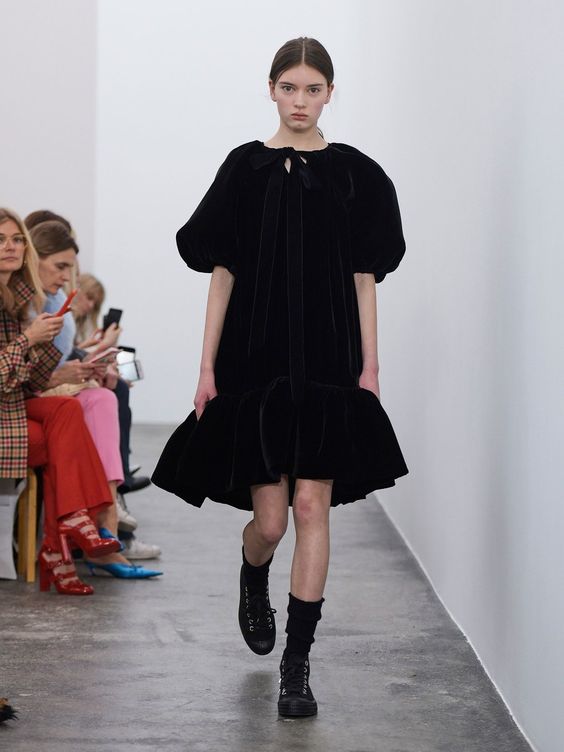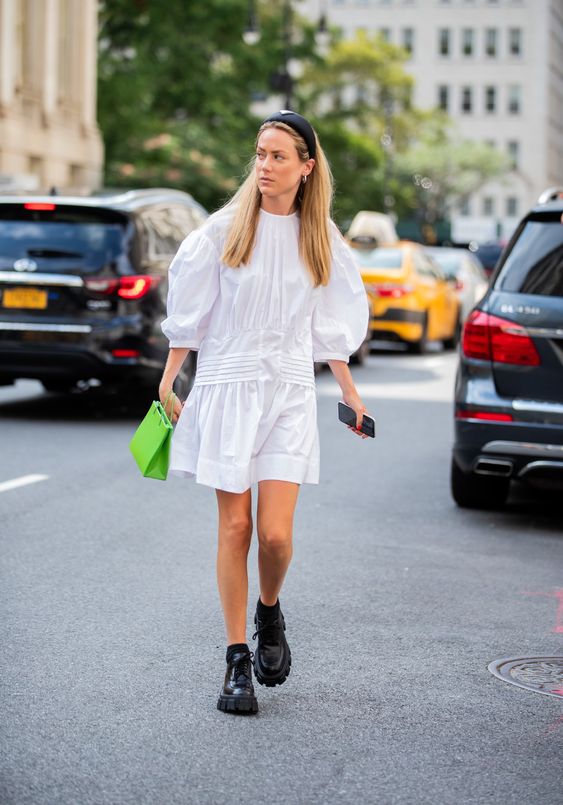 6. Renaissance in detail
Square-neck tops have become popular, most often paired with short gold chain necklaces and casual jeans. Such an outfit will definitely emphasize your sophistication and sensitivity.