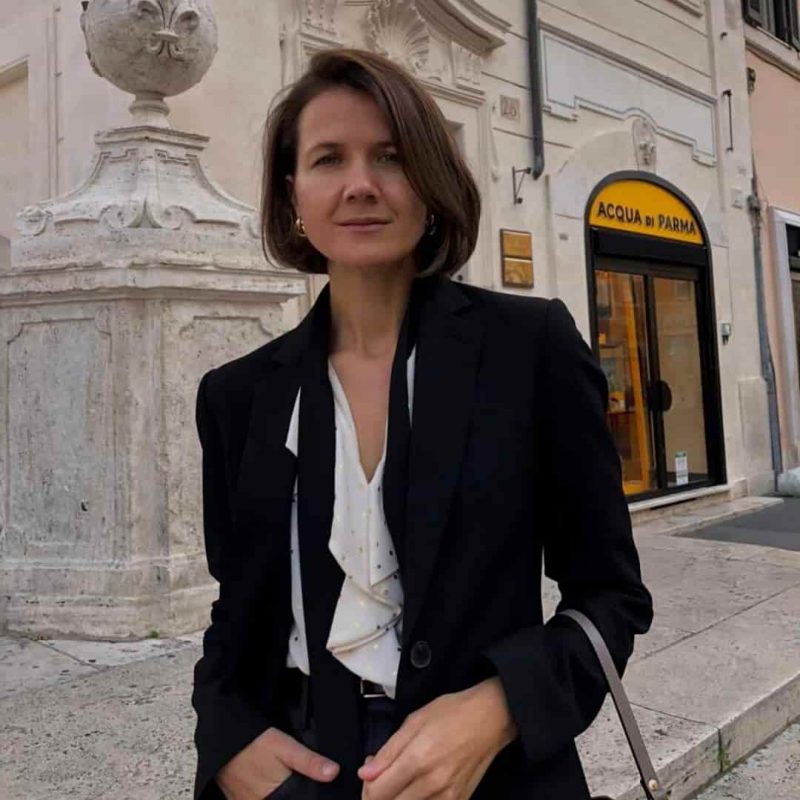 Anastasia Basharova, Italy
Finished the course "Wardrobe Stylist and Personal shopper"
We asked Anastasia questions about how her career in this field has developed.
Why did you decide to work as a stylist and a personal shopper in Italy?
4 years ago I moved to Italy. Then I immediately began to think about where I can get a job. I knew the language, but the level was not very good.
I knew for sure that I did not want to be a guide and a photographer.
In June we went to Sicily. There my husband met his friend.
This friend told him that his sister works as a personal shopper with foreigners.
At that moment, I realized that this was my profession.
When we returned from vacation, I began to monitor what courses are available.
What did you like about studying at our fashion school?
Everything was new back then. The knowledge that I received from you gave me a good start in the profession. I was able to find my first clients.
Styling is a constant learning. And I understood that I really like it.
After graduating from our school, what success could you achieve as a stylist?
I have already done more than 100 shopping and wardrobe reviews, I am a practicing stylist.
Participated in a video clip as a stylist for one composer.
She has done many creative shoots as a fashion stylist.
Participated in the filming of a lookbook for the site "Clothia".
What was the hardest thing about starting out as a stylist?
Get started with clients.
I had a goal that I should start working, overcoming all my fears and doubts.
So I learned to work and build the whole process.
You can study endlessly, but until you apply knowledge to practice, it's all useless.
My motto is everything you learn, put it into action right away.
What are you doing now as a stylist-shopper, what services are you refusing?
Before quarantine, I actively worked with tourists who came to Rome. Accompanied them in shops or outlets. Quarantine has made its changes, now I work online.
I do wardrobe analysis and online shopping, and now there are clients in Rome.
I run my blog about fashion and style on Instagram.
What advice would you give to aspiring stylists?
Do not be afraid to start working with clients, build relationships with stores, with photographers, with hair stylists, with makeup artists, with people who also work in your field.

Try to form your vision, study the range of stores. Every day do some action that will lead to a result in the future.

Treat your hobby like a business if you want to work as a stylist.