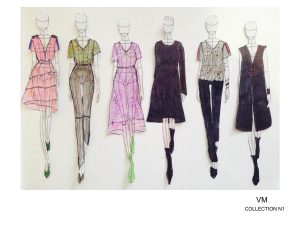 Valentina Maleeva
Finished the course Certified Fashion Designer: for beginners
Valentina Maleeva tells us about her studies:
The information that was prepared at the Italian school is useful and simply structured and it's  available at any time.
I would also like to thank the design teacher Julia. Julia, thank you for always staying in touch, helping to find the right solution, giving advice. It was nice to talk with you and you explain everything in a clear way.
After completing the course, I got an algorithm of actions that helps to work at once. I learned a lot of new information, despite the fact that I've been working in fashion for a long time. This course helps to avoid mistakes in the future. I advise it to everyone! It remains only to use your knowledge and begin to create.
We are presenting you Valentina Maleeva's practical home tasks