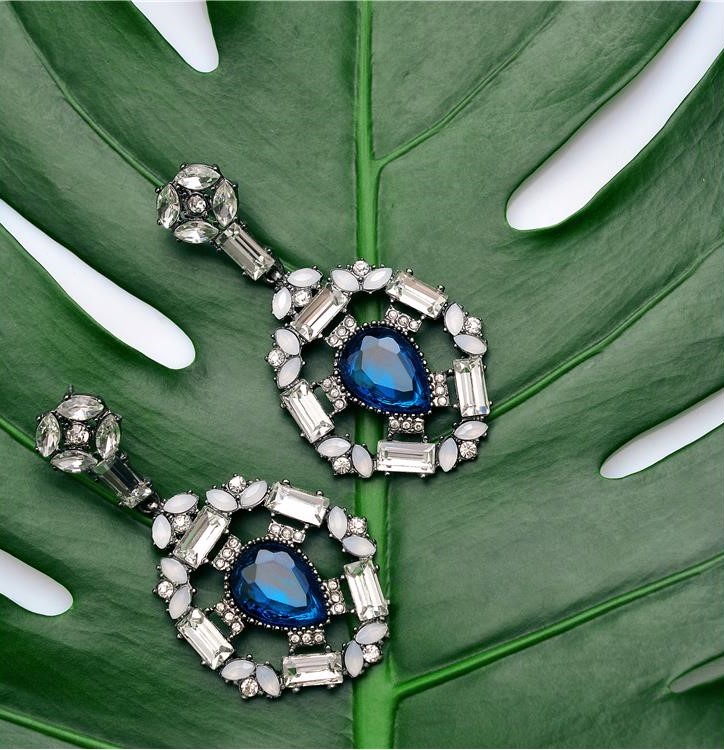 In any fashion store there is an assortment of jewellery and bijoux. 
It is a good way to increase the check and make extra sales.
However, not everyone knows how to merchandise jewellery. Often, jewellery merchandising either looks cheap, or buyers do not notice it at all.
Our teacher of "Visual Merchandiser online course" will tell you today how you can make a stylish display of jewellery in a store in order to increase your sales.
Remember the most important rule in laying out the jewelry: Everything that is far away will never be bought.
This rule seems obvious, but when it comes to the stores, many sellers, in my experience, violate it. They lay out and hang jewelry in the most inaccessible places: they hang jewelry on mannequins, lay necklaces and bracelets on high shelves.
Remember, if a client cannot see the jewelry closely and touch it, he will never buy it.
You can hang the jewelry on a mannequin, but then exactly the same piece should be in an accessible place so that the client can see it closely.
Of course, the simplest way would be to have a regular jewelry display somewhere on the table. But this is a very boring and ordinary option that buyers are used to. Such a display will not catch the eye and it won't give the jewelry some additional meaning and charm. Therefore, it is worth stopping at non-standard solutions.
1 way – Pile of books
Place a pile of books on any table or shelf in the store and insert decorations between the books. This method works especially well if the jewelry is vintage. You will create a stylish and fashionable display and add a vintage gloss to the jewelry.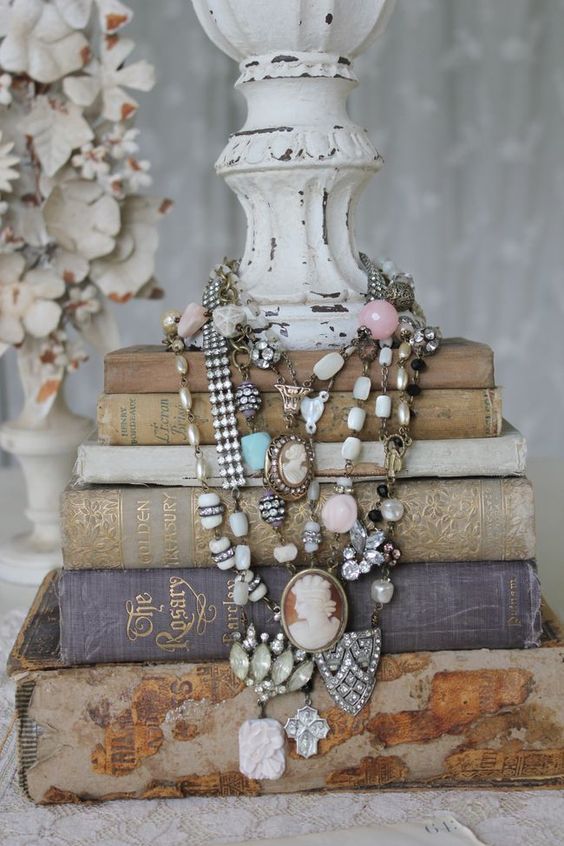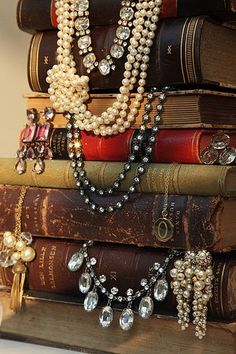 2 way – Non-standard item
You choose any item (not related to the theme of jewelry) and put jewelry on it. It can be bottles, candlesticks, vases, etc.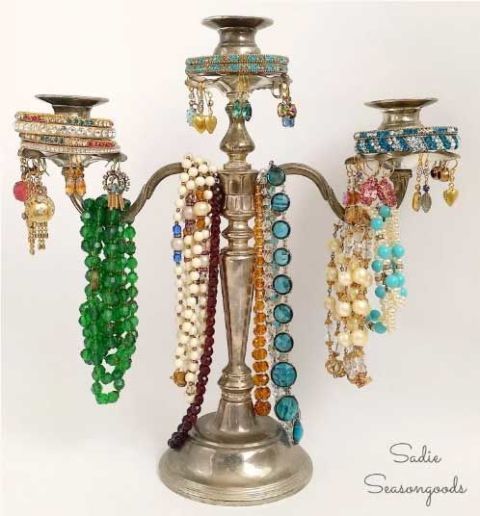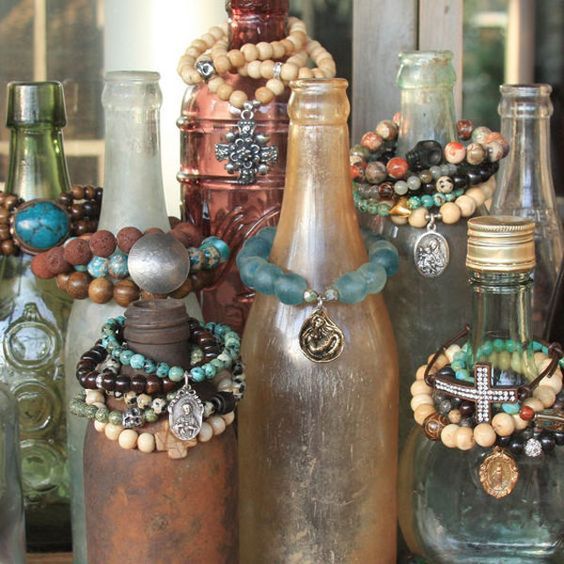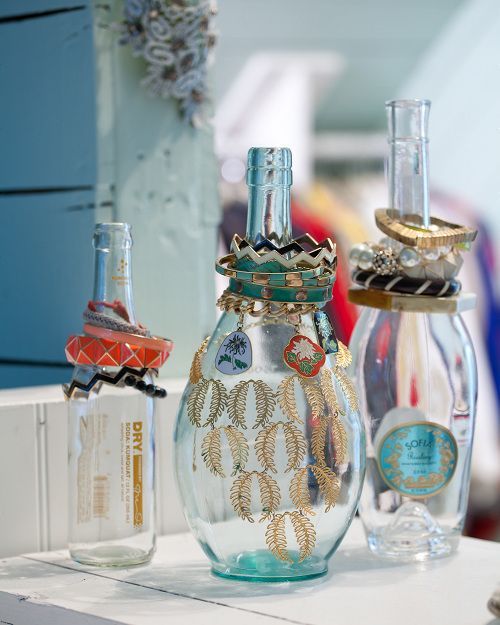 3 way – Crockery and jewelry
In Europe, dishes are often used to lay out jewelry or accessories. Dishes (plates, tea service, teapot, etc.) are placed in any place of the store (table, shelf) and jewelry is laid out on it. This emphasizes the elegance of jewelry and at the same time, this layout looks very unusual.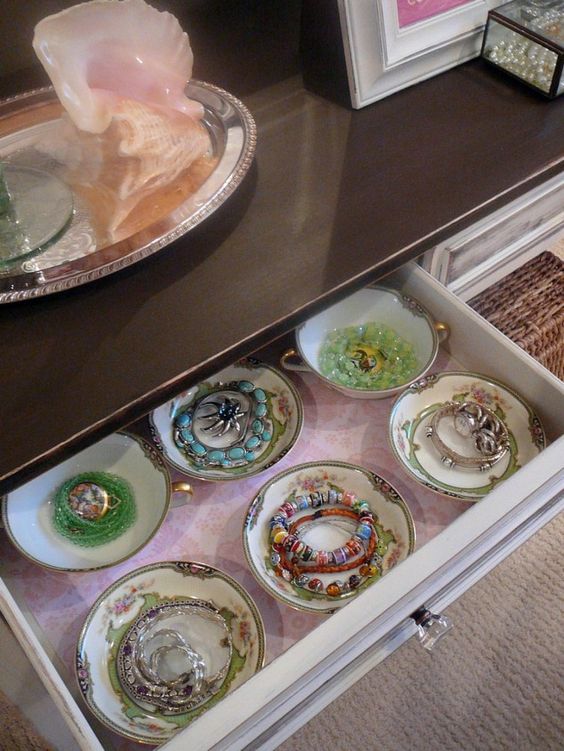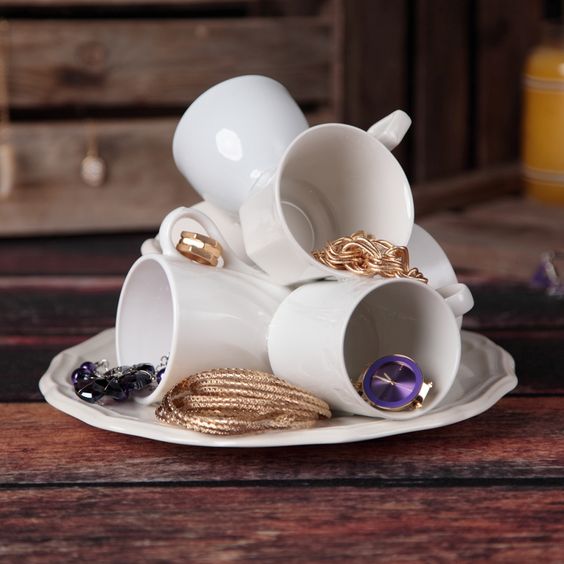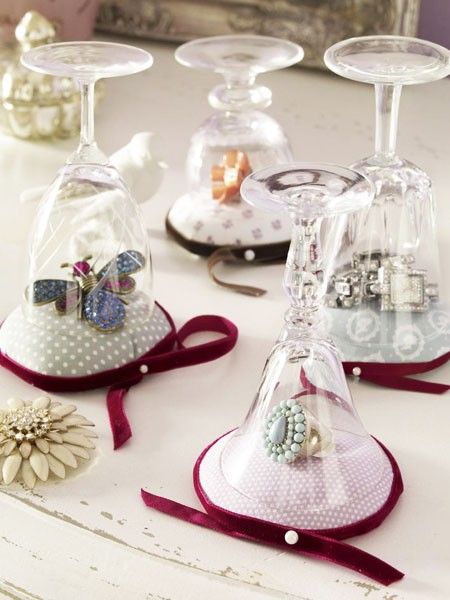 4 way – Magazines and newspapers
Another interesting way to lay out jewelry is to use folded newspapers or magazines (newspapers are relevant for men's watches, fashion magazines – for women's watches or bracelets)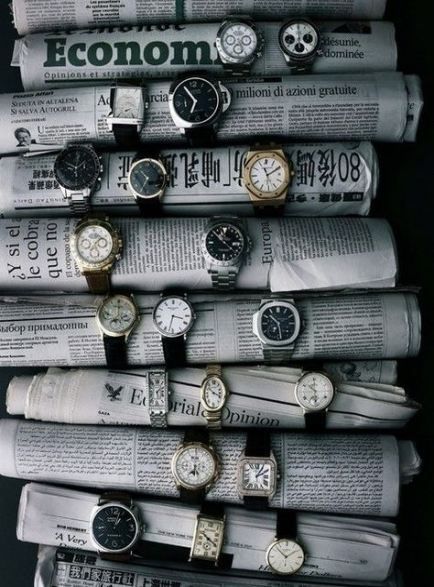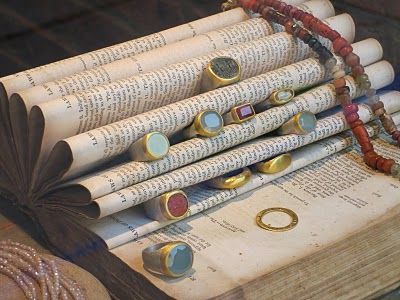 5 way – Mannequins
Many shops in Europe use special mannequins which represent parts of the arms or a head with a neck. The idea is not just to put a part of the mannequin and put a piece of jewelry on it, but to make the mannequin "alive". It is important to make some kind of story with this mannequin. For example, the hands of a girl with bracelets that raise glasses. And if you place objects that create the atmosphere of a party nearby, the mannequin will come to life.