Jobs in the fashion industry are considered as prestigious and interesting. However, many people think that it is not serious and you can't build a career there and make money.
Is it true? How much do jobs in the fashion industry pay?
According to the latest chambers of commerce survey the fashion industry is one of the few industries with increasing sales. For example in Italy the fashion experts earn an average 15% higher than experts from other industries.
According Dikran Eretzian (head of the luxury sector for the Hay Group), who has been monitoring fashion specialists salaries since 2007, jobs in the fashion industry pay more on average than others.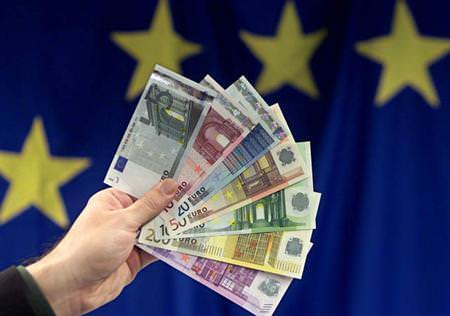 What are the highest paying jobs in the fashion industry in Europe? First of all it is a Fashion Design Manager, who is responsible for giving design direction for the fashion season. Then Art Managers and PR Managers. High salaries of top management positions determine sufficiently high salaries of all other employees: designers, stylists, tailors, technologists, commercial and administrative staff.
---
Would you like to know more about fashion industry? Join our free course "Secrets of the Fashion World" here >>>
---
Now in fashion industry there is a shortage of mid-level professionals, technicians and experts for certain segments.
Designers, technologists, seamstresses and tailors earn an average of 49 000 euros per year (about 4,000 euro a month).
The PR specialists have the highest salaries:
* PR/Press departments employees earn 41-83 000 euro per year (about 3-6.5 000 euro per month)
* Media planners earn 62-129 000 euro per year (about 6-11 000 euro per month)
* Creative managers who manage the organization of fashion shows, chooses a face of a brand, communicate with the media earn 162-526 000 euro per year (13-44 000 euro per month)
Stylists and photographers in fashion design companies earn about:
* 1500-2000 euro per shooting day (shooting a lookbook, an advertising campaign or a catalog design)
Private client work:
* stylist/imagemaker/personal shopper receives 400-650 euro per day
* for one shooting day a stylist/photographer earns 150-200 euro
Self-employed or freelance stylists, imagemakers, photographers can have quite a high income as well:
* After completing styling courses you can earn as a stylist, personal shopper on average 100-150 euro per 1 hour (150-750 hours per day).
So as you can see jobs in the fashion industry are not only interesting, but also quite profitable.
---
Would you like to know more about fashion industry? Join our free course "Secrets of the Fashion course" here >>>