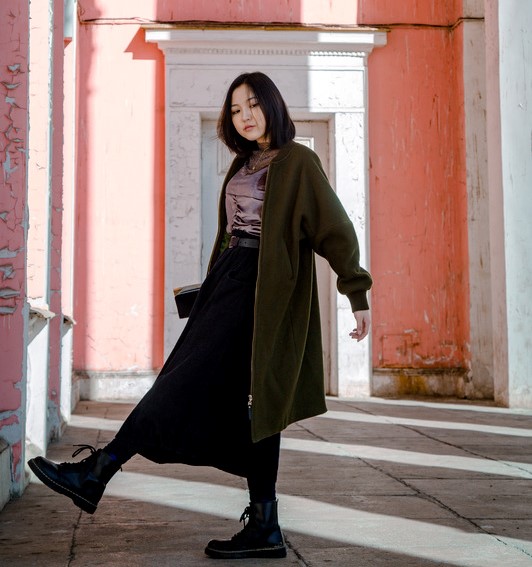 Many of you have seen articles in glossy magazines about what fashion items you just need to buy this season. If you look at the prices for these designer items, there appear such questions at once:
What should be the salary to make a wardrobe of all these things?

What if your entire salary is the cost of one bag?
We asked Riccardo Carrapa, an Italian stylist and a teacher at our fashion school, to share the secrets of how to dress stylishly, fashionably and not spend a lot of money.
Riccardo considers the idea that you need to have a lot of money to look stylish and fashionable to be a myth now. His opinion: if you do shopping correctly, you can create a very original and stylish wardrobe, even with a very small budget.
We offer you 9 rules from Italian stylists on how to dress stylishly and at the same time inexpensively.
Rule 1: accessories are more important than clothing
When buying a wardrobe, it is very important to focus on accessories that show the person's style and personalize the look. You can wear very simple jeans and a white T-shirt, but if you combine these things with a stylish trendy bag, unusual belt or shoes, you will make the image very attractive.
If you want to buy something branded, then it is better to choose branded accessories: shoes, a bag, a belt or costume jewelry.
Choose accessories that no one else has and that look unusual.
We can also mention such accessories as a scarf and a belt. With these things, you can create completely different looks, changing the way you tie and where you put the accessory (for example, putting on a leather belt not on the jeans, but over a coat).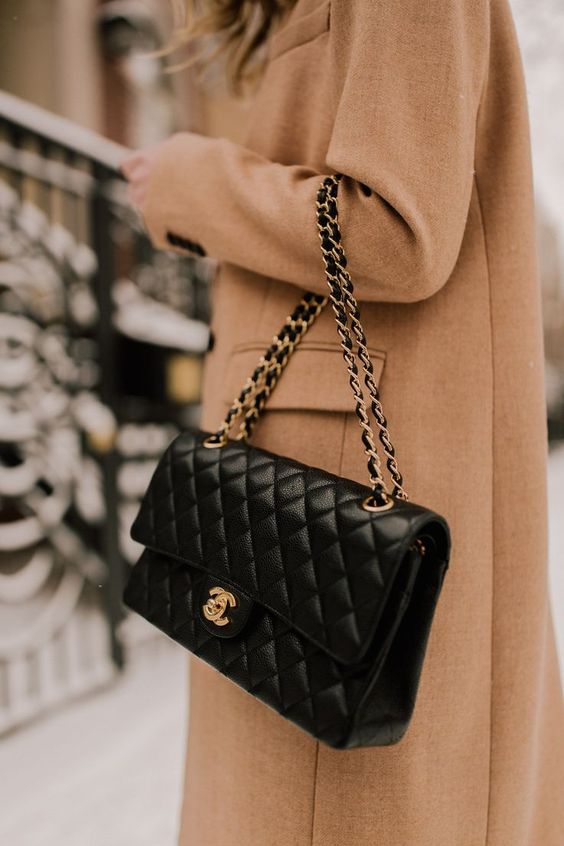 Photo source: https://www.pinterest.ru/pin/434245589077739303/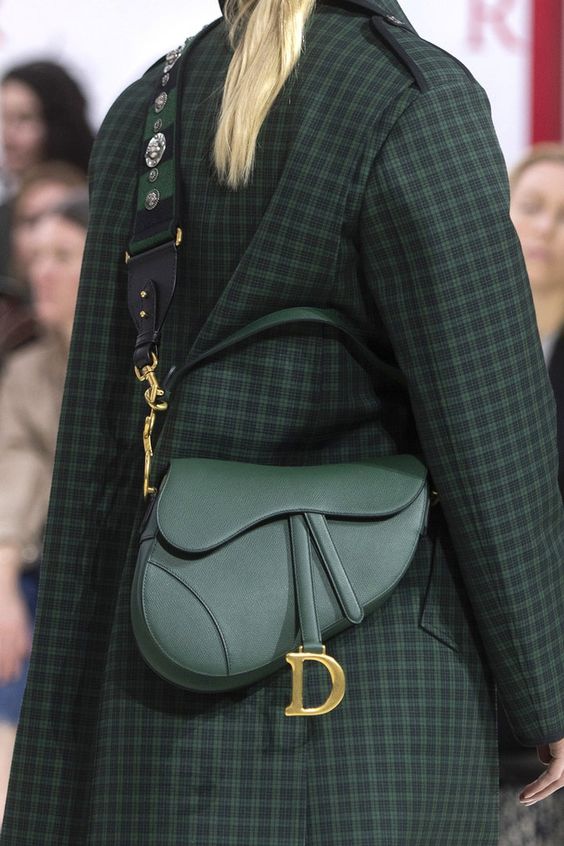 Photo source: https://www.pinterest.ru/pin/758012181020787066/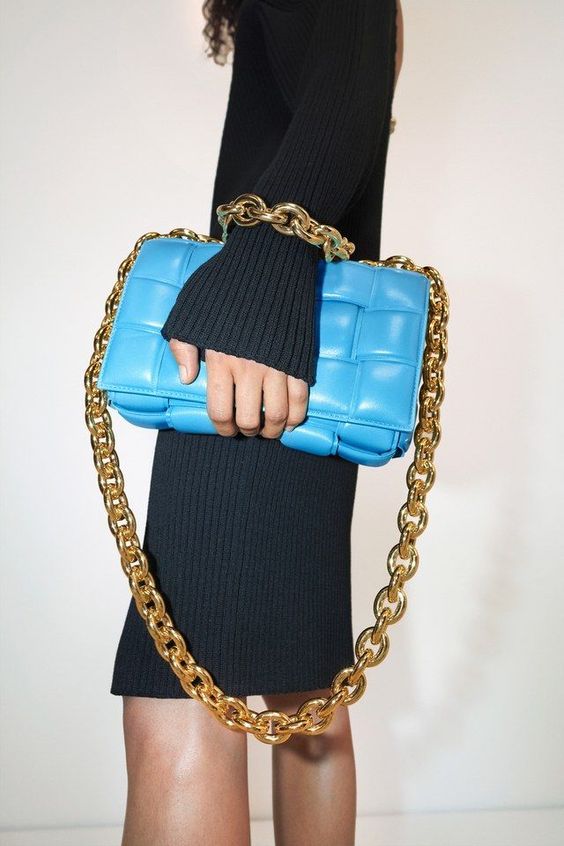 Photo source: https://www.pinterest.ru/pin/731483164469841176/
Rule 2: pay more, buy less
There are a number of things that you will be using for a long time: a coat, a jacket, a suit, a sheepskin coat, a leather jacket or a raincoat, a trench coat. For men, a well-cut black jacket is also a similar thing.
These clothes should be, on the one hand, durable (that is, of high quality), fit well, and on the other hand, stylish (for you to like them for a long time).
That's why when buying such things, choose more expensive and high quality brands.
When thinking about buying a fur coat, it is better to choose a sheepskin coat, a winter coat with a fur lining or a down jacket. Classic fur coats have long been out of date in Europe (even in spite of fashion trends), they are not environmentally friendly and very expensive.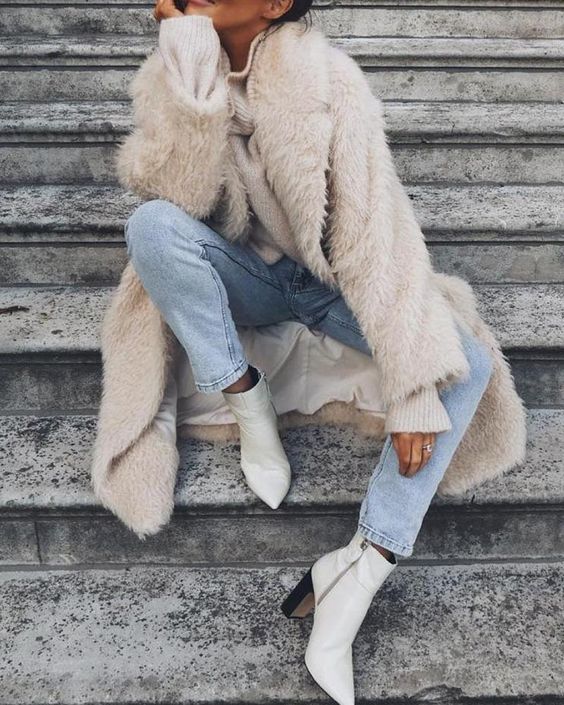 Photo source: https://www.pinterest.ru/pin/14144186319568618/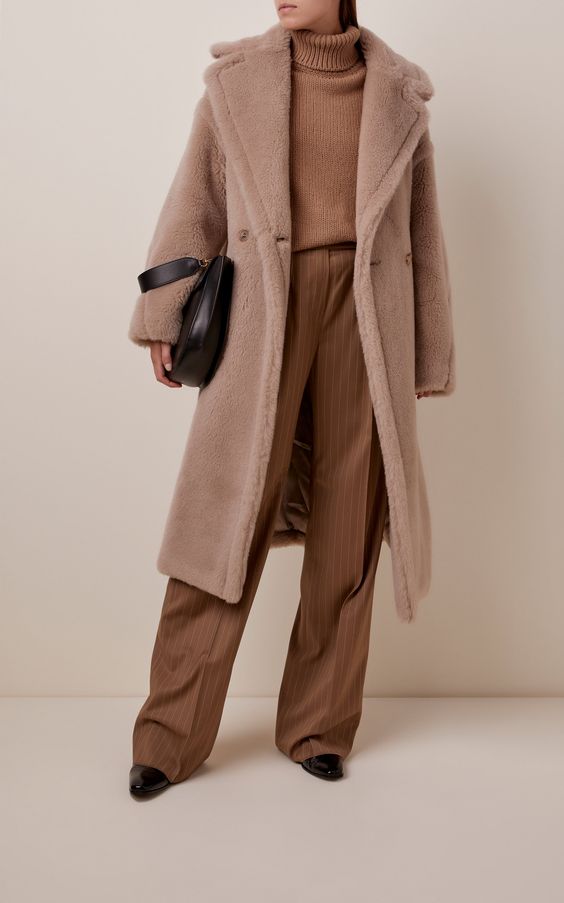 Photo source: https://www.pinterest.ru/pin/176625616630188998/
Rule 3: vintage and your grandma's stuff
The current trend in fashion is the combination of clothing and vintage items. Vintage can be found at very cheap prices in vintage markets, in second hand stores, or even free in your mums 'closets and in your grandmothers' attics.
The advantage of vintage items is their uniqueness and, of course, fashion.
For example, large collars in the style of the 70s on shirts and dresses are very trendy this season, you can try to find them in your granny's closet.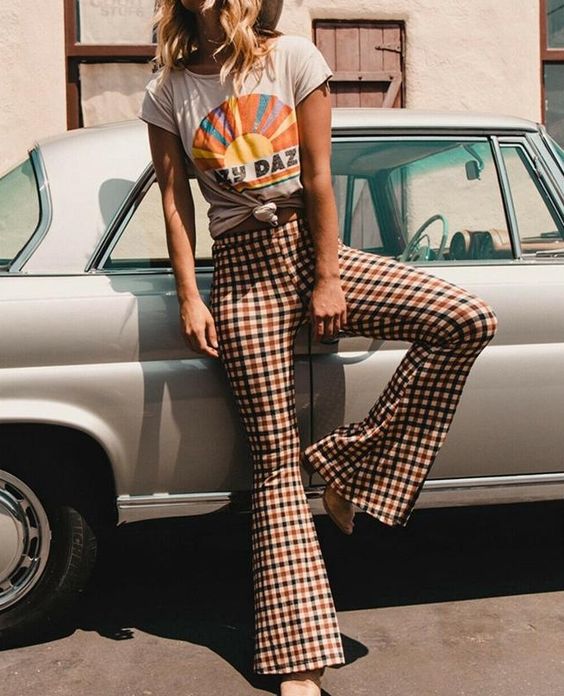 Photo source: https://www.pinterest.ru/pin/296815431697133816/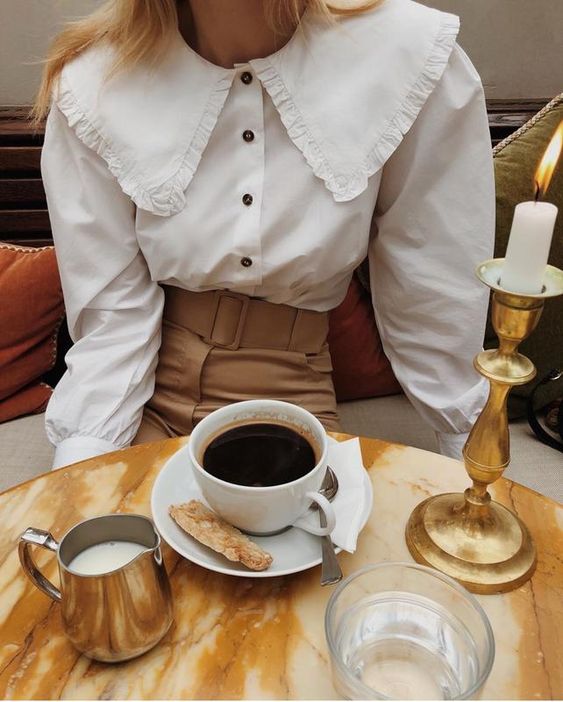 Photo source: https://www.pinterest.ru/pin/449515606559429545/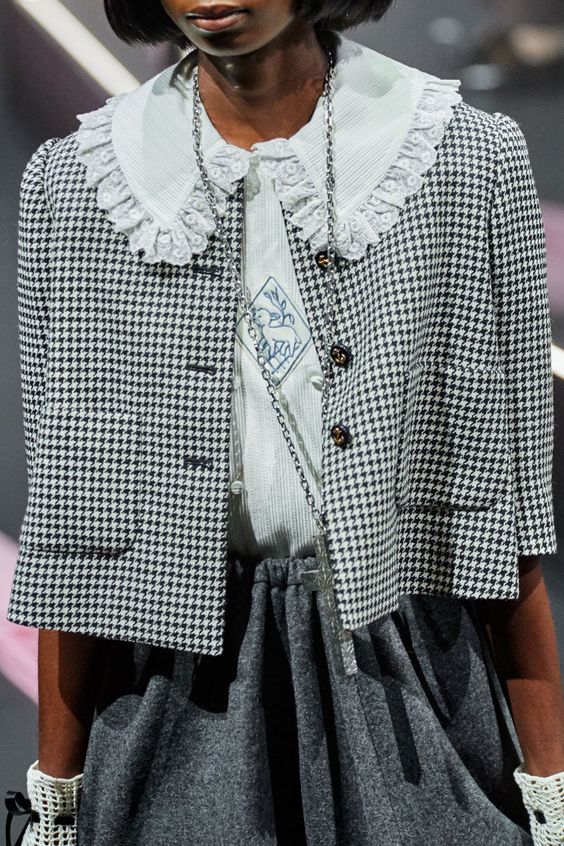 Photo source: https://www.pinterest.ru/pin/218002438202199536/
Rule 4: don't buy an entire wardrobe at once
When updating your wardrobe before the new season, it is better not to buy all things at once, because in a month you will think and feel differently, and you will definitely stop liking something.
It is better to buy clothes when it's needed so as not to waste money.
Rule 5: add 1-2 trendy items in your wardrobe
Before the new season, determine for yourself what the fashion trends are. Choose from these trends those that are close to you, and also suit your type of appearance and figure.
Determine what you already have in your wardrobe in accordance with these trends and buy 1-2 more items if necessary. By adding these things to your outfits later, you will look modern and stylish.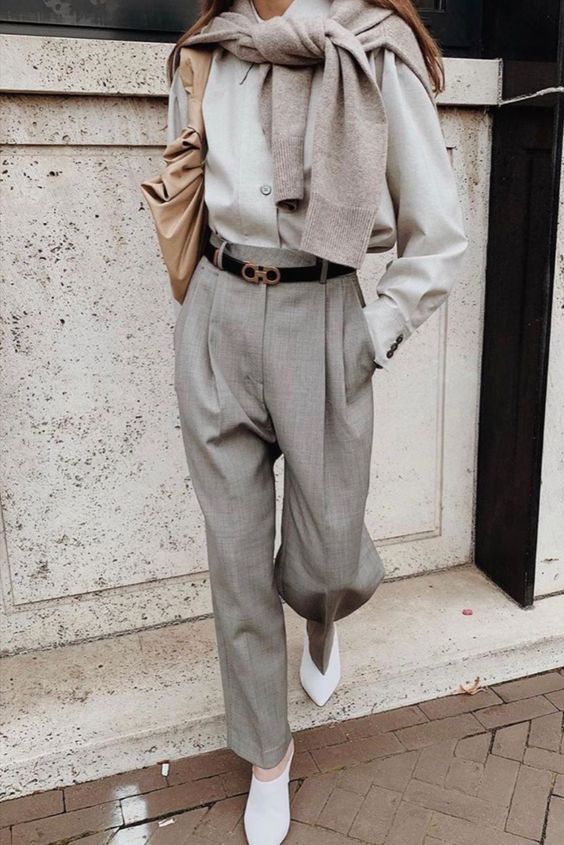 Photo source: https://www.pinterest.ru/pin/797559415257058629/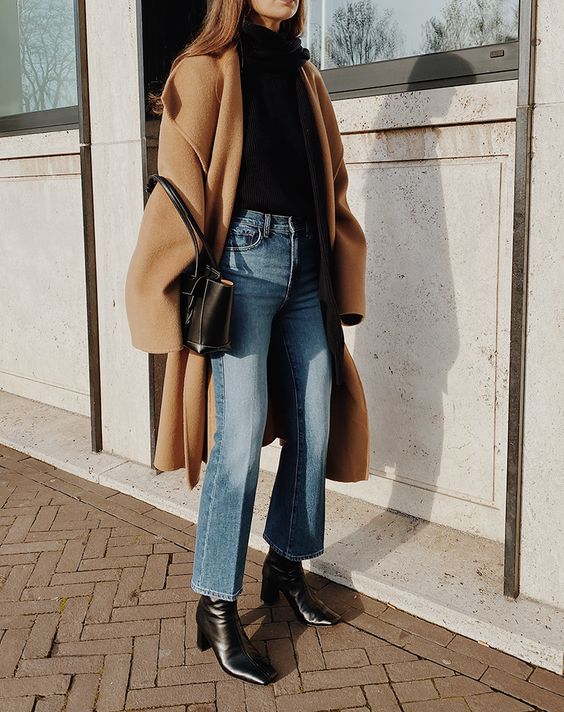 Photo source: https://www.pinterest.ru/pin/243053711127816024/
6 rule: if you don't like a thing, don't buy it
If in the store you try some piece of clothing, and you do not like it 100%, then do not take it.
If now, while it is new, it does not completely suit you, then at home in a month you will stop wearing it at all.
7 rule: "do not multiply entities unnecessarily"
The rule that Ockham formulated in the Middle Ages means the following:
You don't need to buy things that you already have in your wardrobe (for example, a third pair of ripped blue jeans or a fourth black miniskirt, a fifth black T-shirt or a seventh leopard scarf, etc.).
8 rule: take for shopping only the amount that you have determined for purchases
Having determined for yourself a budget for purchases, distribute approximately how much all things should cost, and take  exactly as much as planned with you. This will help you avoid impulse buying and spending.
Rule 9: diy and redoing things
If the budget for clothes is limited, but you want something new and trendy, changing those clothes you already have in your closet will help solve this problem.
For example, if things with stones or embroidery will be in trend this season, you can buy threads, beads and shiny stones in a fabric store and sew them onto your clothes.
Photo source: https://www.pinterest.ru/pin/516999232227138827/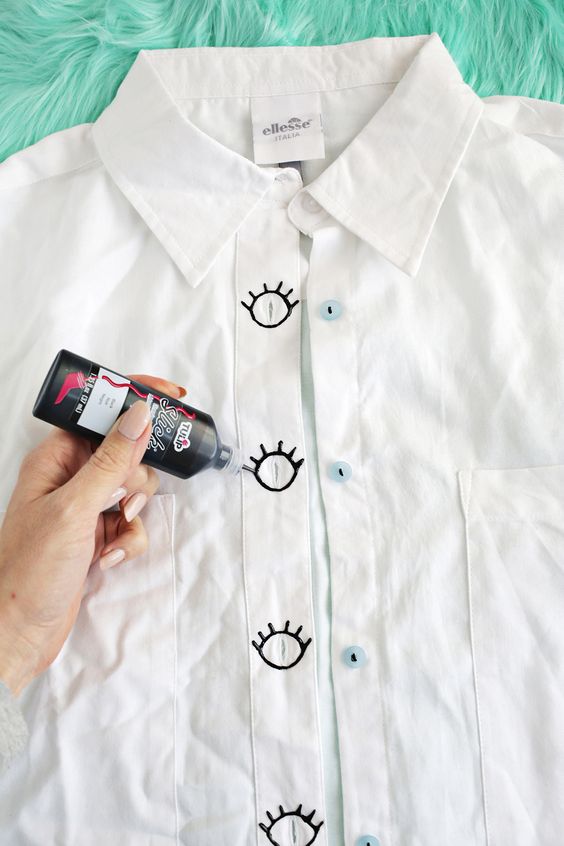 Photo source: https://www.pinterest.ru/pin/795307615420455425/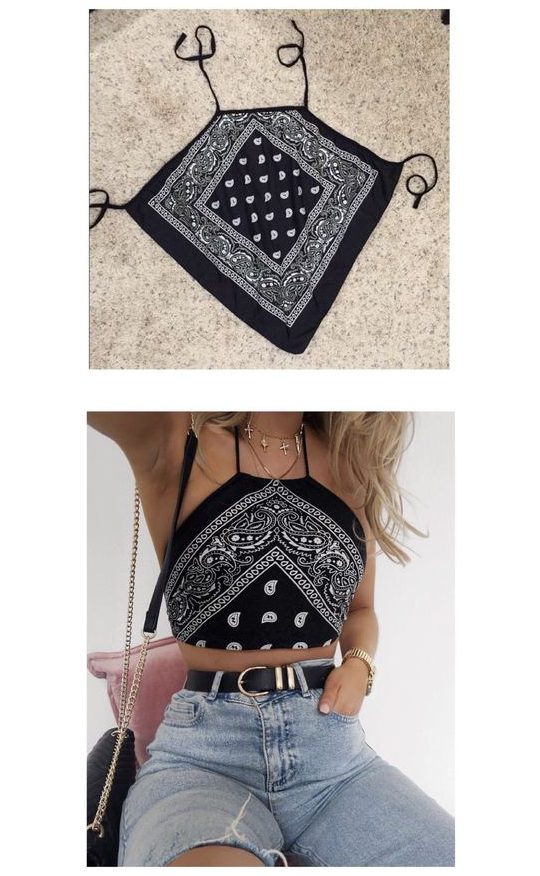 Photo source: https://www.pinterest.ru/pin/11047961575392643/