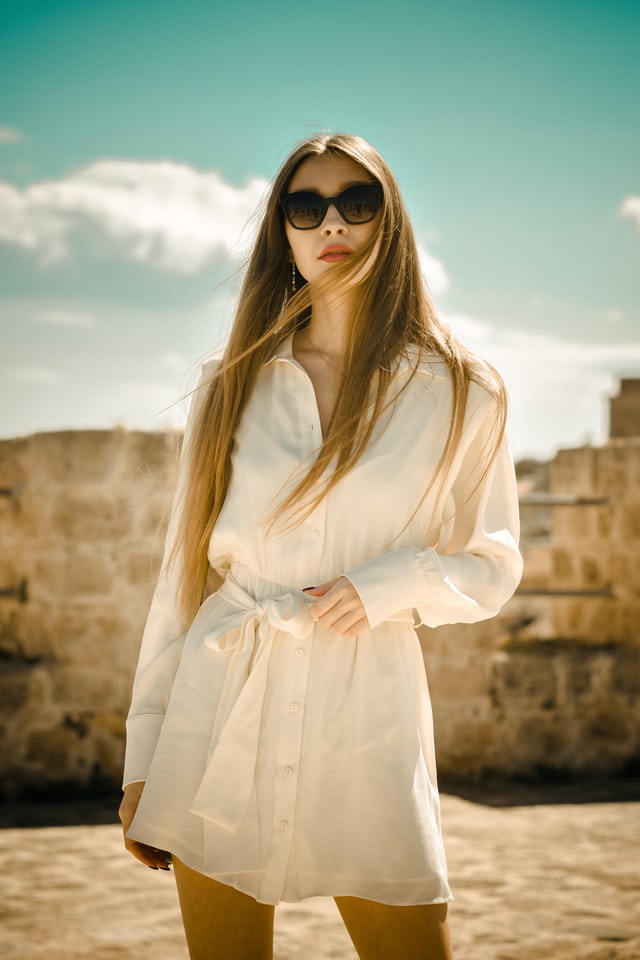 To look interesting and stylish it is not necessary to buy expensive clothes. 
And you don't need to follow all the fashion trends. The easiest way to create a trendy and creative image is to use the mix&match style technique.
Our Italian teacher from Milan – Silvia Stefanini – will tell how to combine styles in clothes today. 
She works as a stylist for such well-known magazines as Vogue, Elle, L'Officiel and teaches on stylists courses in our school.
What is mix & match?
Today in the fashion world it is very important when you combine 2 or 3 contrasting styles with each other in one image. This is called mix&match and it's not as difficult as it may seem.
How to combine styles in clothes using mix & match technique?
You take some style, a clean set of clothes and add 1 or 2 things from a contrasting style to it.
For example:

Take a pastel dress with lace of a romantic style and add 1 rock style accessory – black leather shoes.
Now we have a set with 2 contrasting styles: rock and romance. That's mix & match of romantic and rock styles.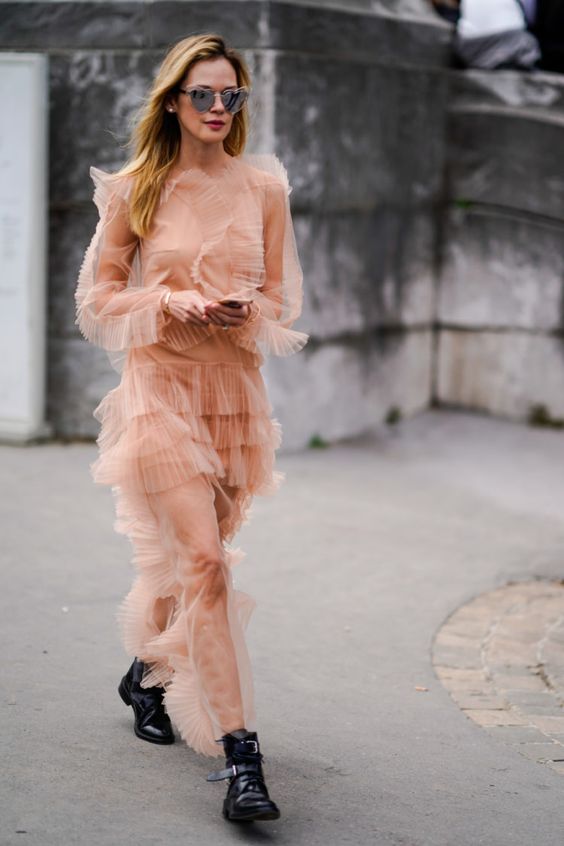 One more example:

You take a classic suit and add sneakers from the sport style.

Sporty and classic styles are considered contrasting.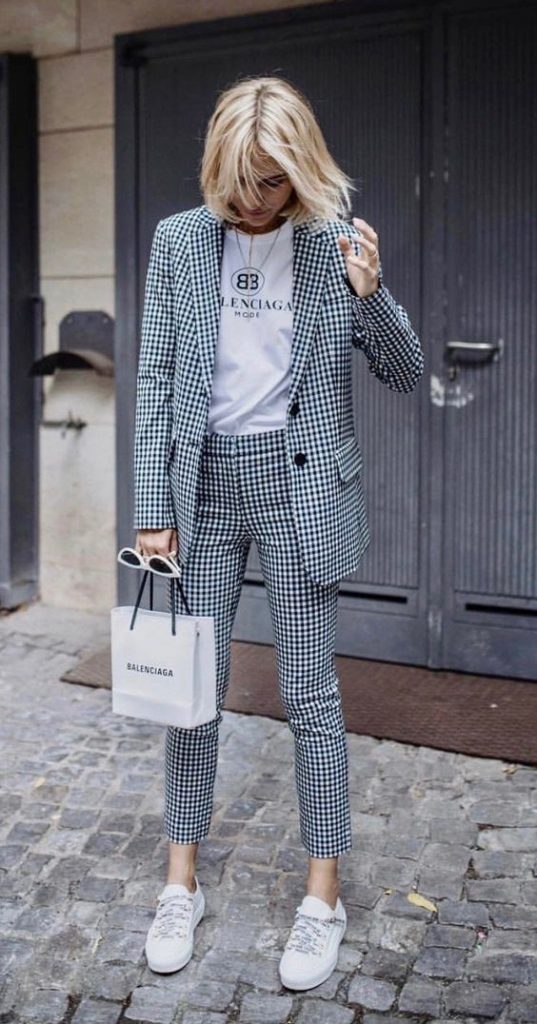 What styles may be combined
The most important thing in creating an image in the mix & match technique is to choose contrasting styles.
So a set of clothes will look unusual and unexpected.
What we mean:

Take a classic office dress.

If you combine it with ballet shoes, it will go an absolutely ordinary image, there are no contrasts here.
But if you add sneakers to a classic dress, it will already look like a contrasting and unexpected element.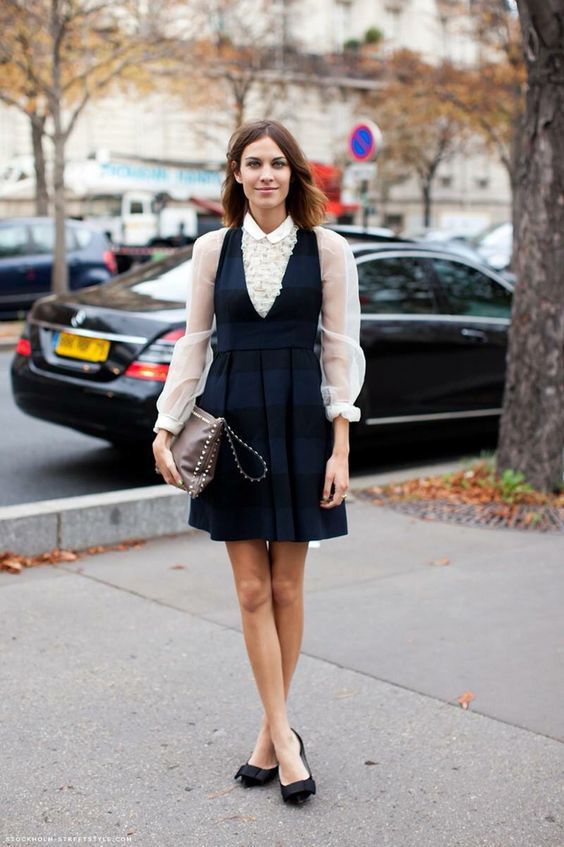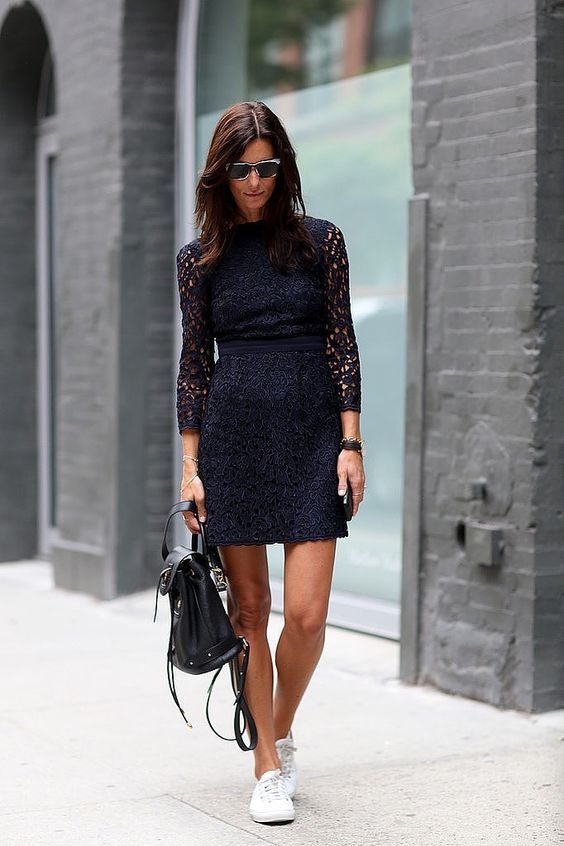 What is not mix & match of styles?
If one of you thinks that mixing styles is when you simply add another casual bag to sports items, in reality it will not look like mix & match.
Or if you wear some less classic bag with an evening dress – it will not look like mix & match either.
However, if you wear an evening dress with a crossbody bag, which is more associated with the sporty style, you get a contrast of styles.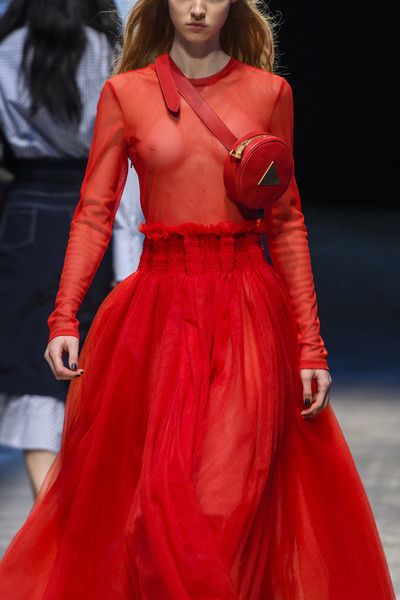 In mix & match there must be a contrast, that is the main point. The detail must be completely from another contrasting style.
What styles are considered contrasting in the fashion world today:
sport and classics
romance and rock
rock and sport
evening wear and sporty style