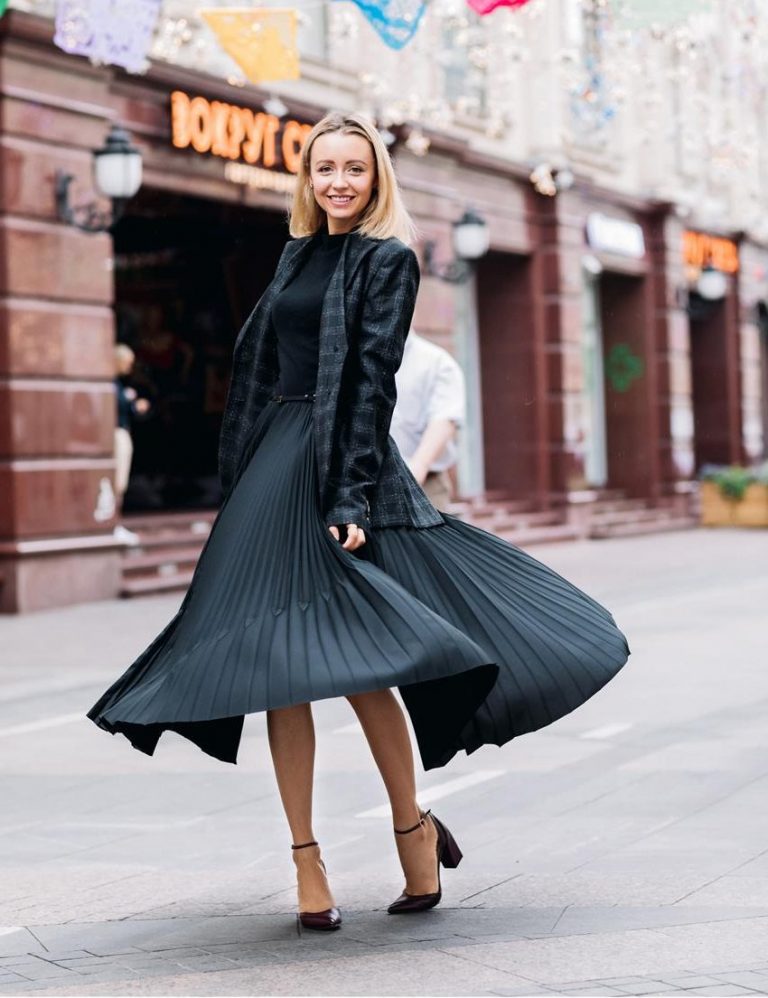 Would you like to know how to create a super trendy look for this season in 1 minute? Read on.
First, let's figure out what is fashionable and relevant now. You don't have to scroll very far on Instagram to understand that oversize is a must have in all countries. "Oversize" is when the bigger and wider, the better. We are used to oversized sweatshirts, coats, jackets and sweatpants.
And in 2021 one very unusual image appeared, how you can wear oversize and at the same time look feminine.
This is a combination of a maxi skirt and an
oversized
jacket
While historically this classic duo has come in a variety of shapes and silhouettes, the main trend this year is oversized fit and maxi length.
How to wear such an outfit?
There is no one single way how you can wear it. And it is possible that your closet already contains the clothes you need to recreate the desired look. Play with unusual color combinations, think of sage green and pastel pink, mix contrasting textures.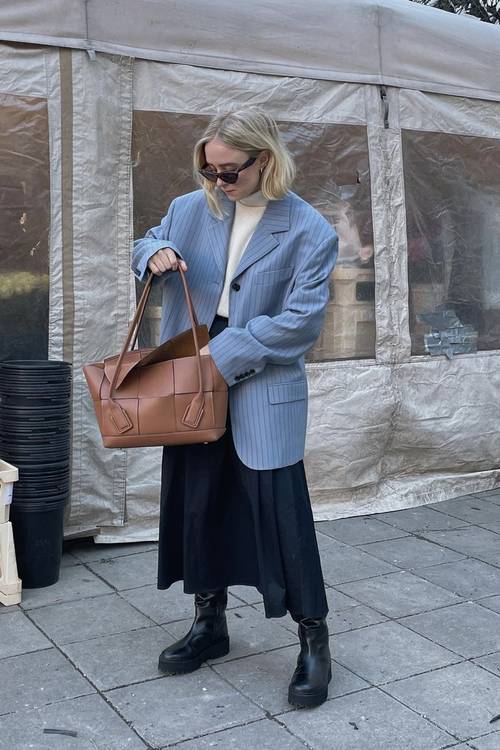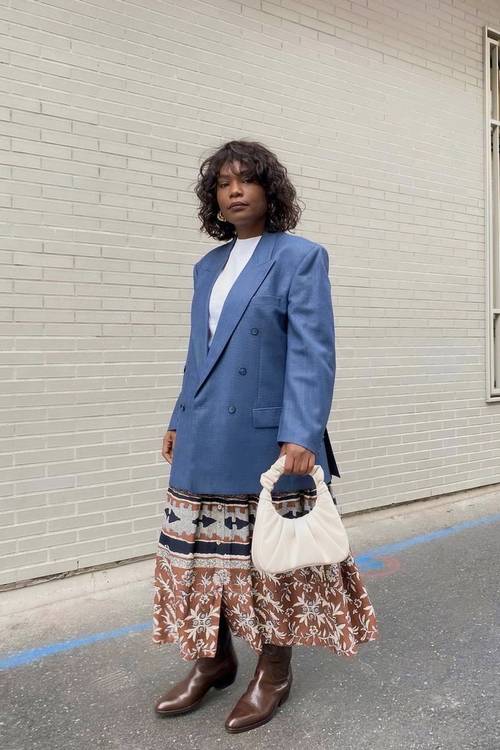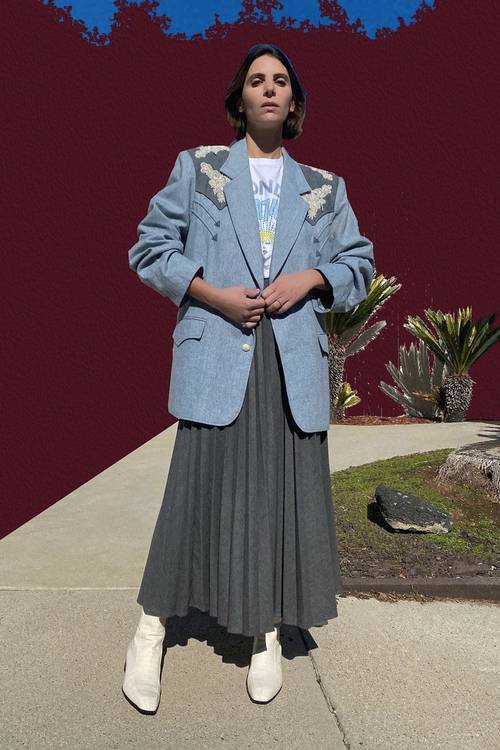 https://www.whowhatwear.co.uk/blazer-and-skirt-outfits
https://www.whowhatwear.co.uk/blazer-and-skirt-outfits
https://www.whowhatwear.co.uk/blazer-and-skirt-outfits
What should be the skirt:
you can choose a maxi skirt

you can choose a midi skirt

pleated skirt will look good

it is important to choose a skirt not tight, but an A-line or pleated ones
What should be the jacket:
it can be a single-breasted or double-breasted jacket of any color

the more voluminous the jacket, the more fashionable the image

jacket can be straight in silhouette

if there are shoulder pads, even better

it is better to choose an elongated rather than a short jacket

it is important not to choose a tight-fitting jacket for such an image
It is not necessary to combine a skirt and a jacket in color, they can be contrasting.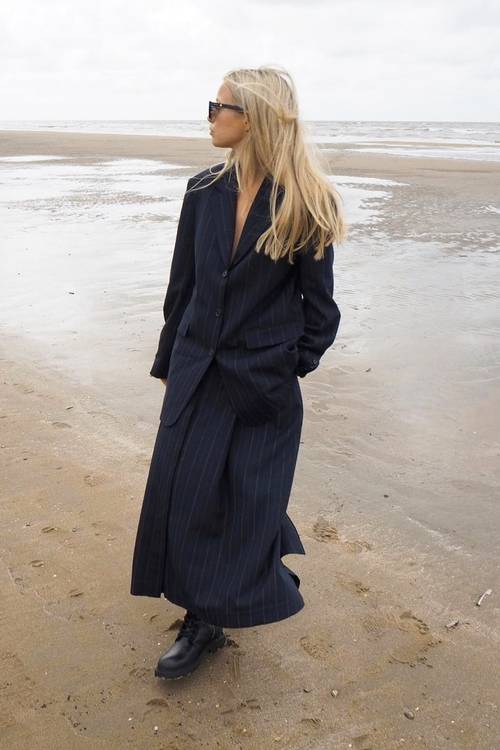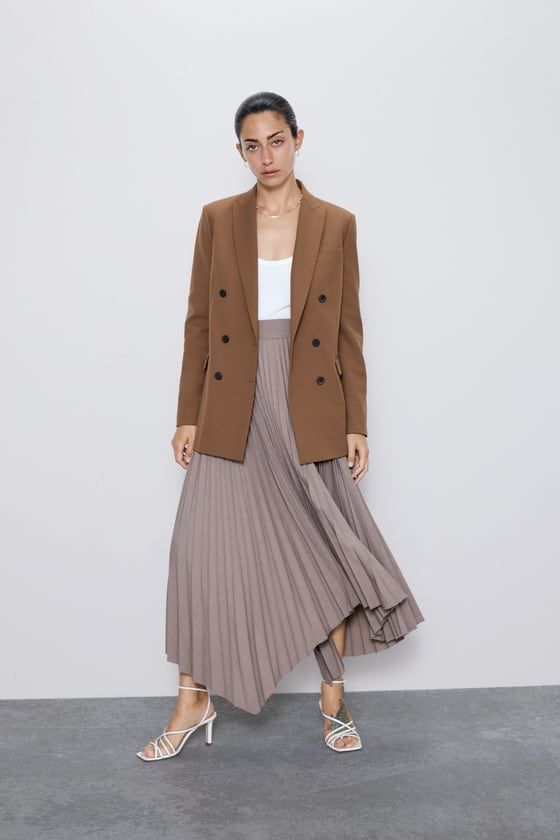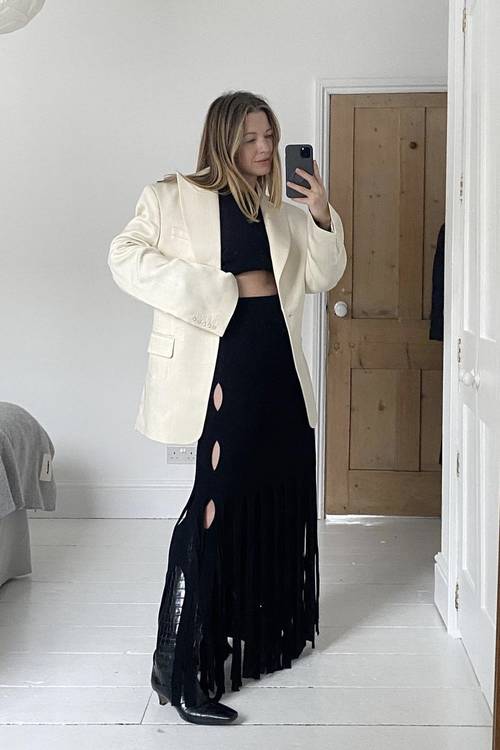 https://www.whowhatwear.co.uk/blazer-and-skirt-outfits
https://www.pinterest.ru/pin/52987733107475858/
https://www.whowhatwear.co.uk/blazer-and-skirt-outfits