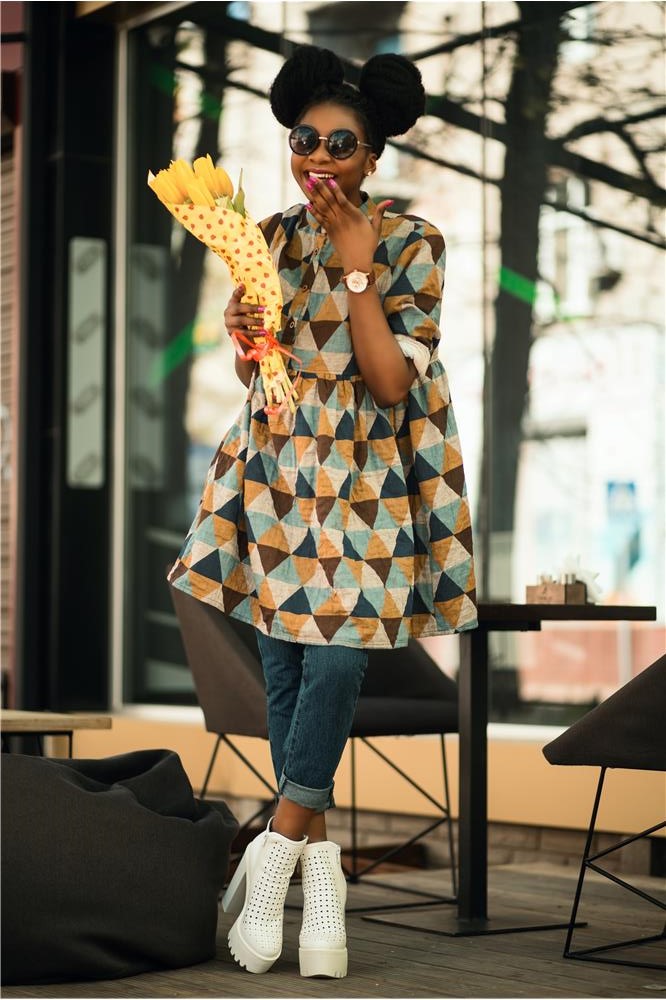 Do you know that now there are going Fashion Weeks? 
Our Italian stylists from Milan have found a very unusual idea how to dress. You can try this idea even today.
One of the fashion trends, which today is more relevant than ever, is layering.
Layering is combining and wearing different garments on top of each other in one outfit.
On the one hand, the outfit turns out to be very fashionable, and on the other hand, it is warm and comfortable in such clothes.
Formula of the outfit:

Turtleneck

+ Light spring-summer dress midi or maxi length

+ Trousers / jeans

+ Jacket or a coat