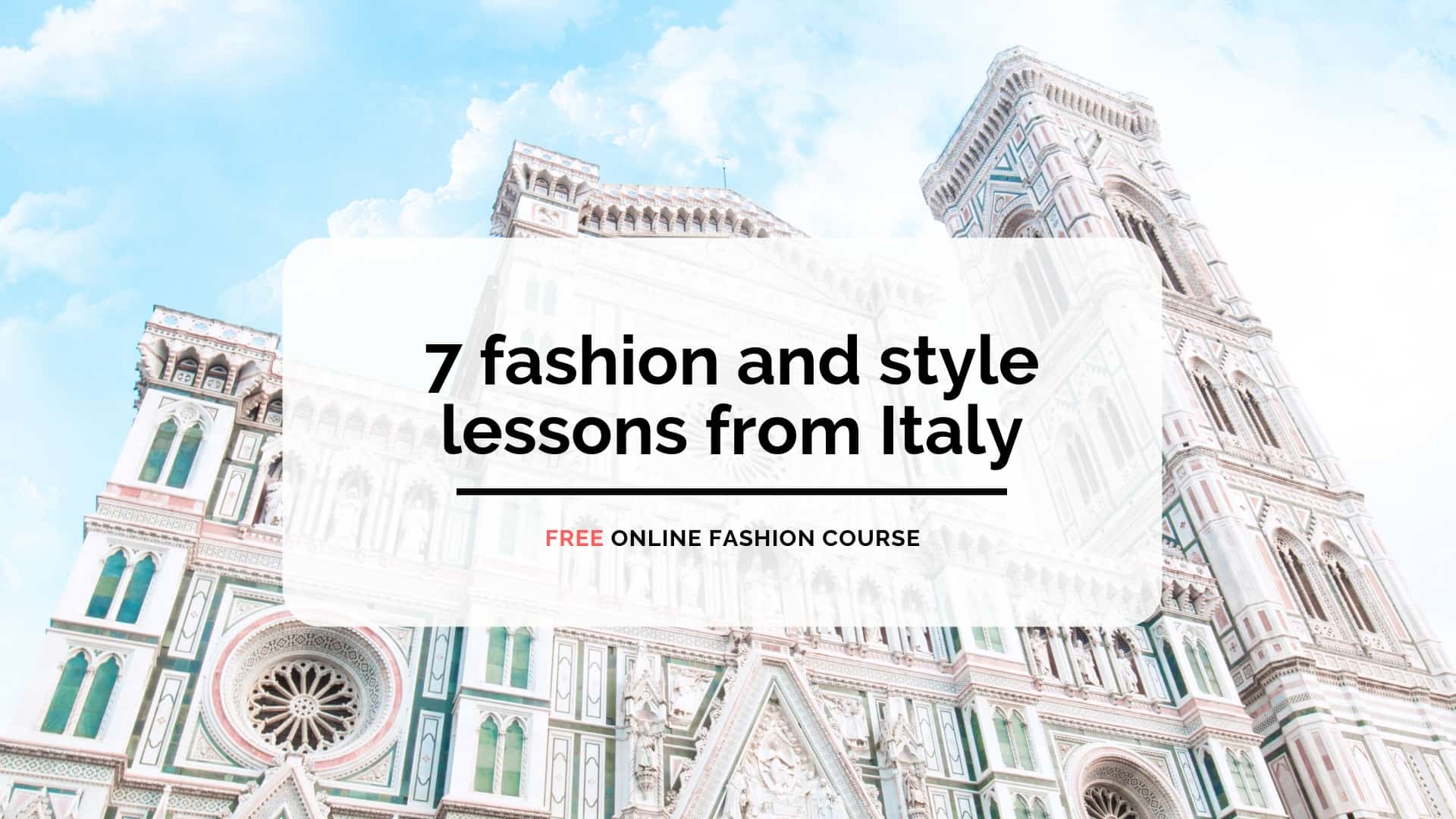 Do you like fashion, creativity and style?
Do you want to work in the world of fashion?
Get free online course "7 fashion and style lessons from Italy"
Italian stylists from Milan will share with you the information you won't find on the Internet or anywhere else.
You will know how fashion works, who creates trends,  what clothes is in fashion this season, how to dress glamorous and how to make your wardrobe more stylish.
What includes free fashion course?
You will learn fashion world secrets straight from the professionals – italian designers, fashion bloggers, stylists and fashion journalists.
You will learn:
What means pret-a-porte and couture fashion
How luxory fashion brands work
What a fashion trend is and how it appears
Which designers are the most important today
How to become a fashion blogger
What is a glamour style? How to create a glamour style for yourself
How to mix and match prints like a PRO
You will see most important fashion trends of this season
After completion of the course you can get a certificate in English and Italian languages.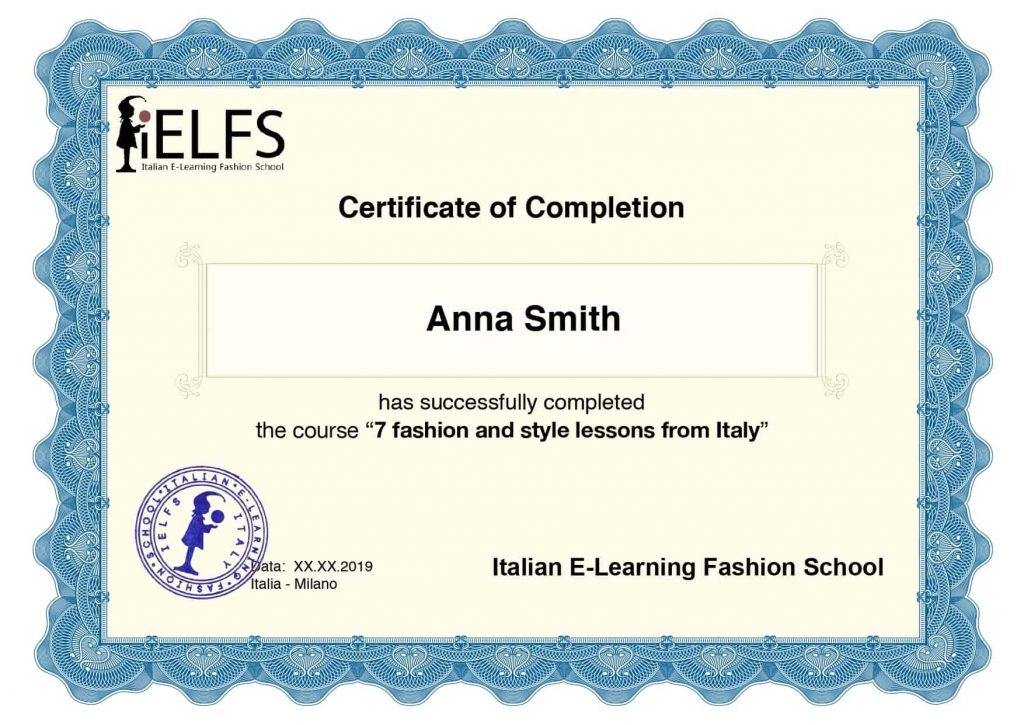 The teachers on this course are Italian designers, stylists, fashion-bloggers, journalists from Milan. Each of them works in the real fashion industry, so they can share different professional secrets with you.
We have invited experts in different fashion spheres so that you can see the whole picture and choose what is more interesting for you.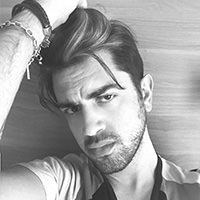 Stylist, fashion designer, image consultant
Teacher at fashion academies in Milan (courses – fashion design, fashion styling)
Image consultant, personal stylist at the model agency for clients like Schwarzkopf, L'Oreal, Milan
Designer of his own luxury womens collection RICCARDO CARRAPA COUTURE, Milan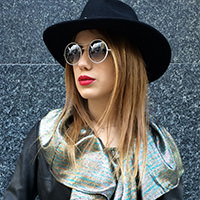 Fashion-blogger, journalist, personal shopper 
Fashion blogger and Journalist (fashion blog – eleonoramilano.com)
Fashion Journalist/Blogger for fashion-magazine  Glamour.it
Personal shopper in Milan
Articles for magazines Fashion GoWoman, Vain Magazine, Chooze e Movie&Style
Led a program on italian web-tv "C100 web tv"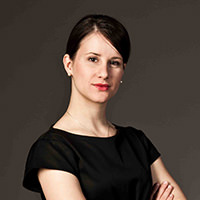 Product developer at Gucci, personal stylist
Product developer for VIP and Celebrities at Gucci
VIP Product Development Manager assistant at Gucci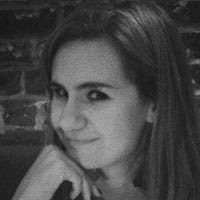 Marketing manager, PR manager in the fashion industry
Fashion show producer in Milan
Marketing and Strategic Communication manager in Kering Group (Alexander McQueen, Balenciaga, Brioni, Gucci, Puma and etc.)
Marketing and brand management consultant for luxury brands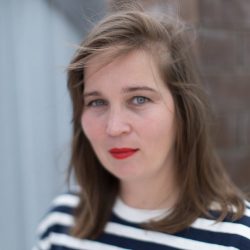 Fashion designer 
• Design director and leading designer of mass market brand Kira Plastinina, women's clothing (Russia, Kazakhstan, Ukraine)
• Creative assistant of the famous designers of "Nina Donis" brand
• Has the laboratory of Fashion design studio where she created clothes under her own brand
• The judge at numerous design competitions
All you need is to fulfill the contact form.
We'll send you the access to the online learning portal of our school within 24 hours
Solola Oyinkansola
My name is Solola Oyinkansola. I'm really glad that this mini course exists. It helped me realise that there is something called a second line of fashion. It's raised my awareness about fashion a lot. What I like about this course is I realized I could combine classic and rock to create glamour .I also like the fact that I now know the different ways to arrange a fashion shop to appeal to the target. Thank you for this course, I have learnt so much than I thought I would.
Nigeria
Ethel

Adjeifie Amoah

The mini course has given me in depth understanding of how fashion itself works all around the world like how fashion week is done, what it is and how to even get involved. Also when it comes to opening a fashion shop your fashion concept tells a lot about you and creates a particular atmosphere for your customers. This is just a few I can say but in all its been very helpful.
What i liked about the mini course is the fact that it provides a clear picture of what's been talked about. The teachers explain the courses very well, they refer you to other articles if necessary, the use of videos and pictures makes it very understanding.
Ghana
Fernanda Leony
The Infashion course was useful to me because I could learn more about Italian style. To be honest, I really enjoyed the lessons!
Well, I loved the videos! The only concern is that, for me, this course has just a few things to read! But in general, it was great!
Brazil
Elizaveta Dengler
Hello, my name is Elizaveta Dengler, I made InFashion mini-course of the Italian E-Learning Fashion School and I like it! It was really easy to use and to learn out of it. I organized my fashion knowledge in some structure. I'm just thinking to work in the sphere of personal shopper – stylist. But still I have a lot of questions about this market and my personal perspectives in that. So, to came back to the Course I would like to say Thank you very much! You are doing it very professionally even with the hard Italian accent – which gave just an understanding that it is an Italian School – and I love it! Thank you very much!
Germany
Rosielani R Grefalda
Thank you for the In Fashion free course. The course was very useful for me. I was able to learn basic ideas about haute couture, first and second line brands, enjoyed watching the videos and appreciated the beauty of fashion. I was also able to learn what to consider in opening a fashion shop.
Looking forward for the next course.
Philippines
Lavinia Polojan
Dears, I would like from the biggining to thank you for giving me the chance to review my knowledge in fashion which I acumulate till now and to learn new things about it .
It's such a good idea to make an online course , and what it sounds so great is that the informations are so simply and easy to memorise , as you said also, no need to have a fashion background, can be for anyone who wants to learn something new. Thank you for your support!
Kuwait