Become a Fashion Stylist and Image Consultant!
From 13-11 till  17-11 get two semesters of the course Accademia della Moda for only 639 EUR instead of  1738 EUR
+ get unlimited life-time access as a gift for free!
From 18-11 the promo won't be available anymore

Are you looking for the best Styling Course?
Choose this Foundation 1-year program "Fashion Stylist. Image Consultant" and study in Italy online
You will become an Accredited Fashion Stylist and Image Consultant recognised globally and turn your hobby into well-payed job
Bonus included:  Special kit to begin your Styling and Image Consulting Business
Why to choose Accademia della Moda
4 Styling Specialities
You will get a Certificate with 4 Specialities:
Fashion Stylist, Image Consultant, Personal Shopper, Celebrity Stylist
Membership in the International Association
After course you will become a member of the International Association of Image Consultants and Personal Shoppers
Online internship
During studying you will have online internship and work with real clients as a stylist
1 Program=5 courses
We created a full program which includes our 5 courses and master classes
Start of styling career
You will get a special kit 'Styling and Image Consulting Business'.
You can start to work as a stylist immediately after this course.
Unlimited personal tutor
You will have a personal tutor – experienced stylist who will check up all your works and give a feedback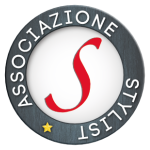 International Association of Image Consultants and Personal Shoppers (A.S.S.)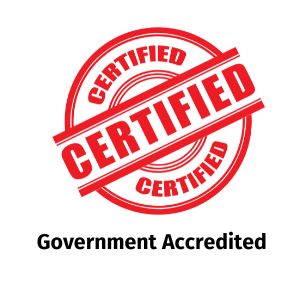 Accademia della Moda is divided in 2 semesters (6 months each). In each semester you study different Styling Specialities:
Image Consultant
Fashion Stylist
Celebrity Stylist
Personal Shopper
Image Consultant Business
Education process is divided into 2 parts:
Part 1 – Theory
You watch video tutorials on modules and learn additional materials.
Part 2 – Practice
You do practical tasks, send them for assignment to teachers of Italian e-learning fashion school and receive feedbacks with detailed analysis of works.
1 semester – Professional Image Consultant & Personal Shopper

Personal Styling: body shape analysis of a person
analysis of the body types in fashion
how to create stylish looks for different body types
how to create wardrobe for hourglass ("clessidra") body
how to create wardrobe for pear body
how to create wardrobe for apple body
how to create wardrobe for square body
how to create wardrobe for round body
combination of geometry in a female shape
how to choose a swimsuit for different shapes
how to choose clothes for different body types: practical advice
composition of outfit. How to combine layers
how clothes should fit
waistline of clothing

Color analysis of a person
color combinations: rules
how to combine NO-colors. Color combo
pastel colors, silver and gold
the most trendy color combinations
colors of clothes and accessories
colors and body shape
how to use prints – mix&match
how to use stripes in outfit
"jeans" color
how to match accessories to your outfit
color phototypes: how to find the best colors for a person
color consultation for a person: what colors to choose

Image Consulting: Style analysis
The Vintage style
The Creative Style
The Boho-Chic Style
The Sexy Style
The Casual Style
The Sport Style
The Street Style
The Hip-Hop Style
The Chic Style
The Classic Style
The Tomboy Style
The Rock Style
The Preppy Style
The Romantic Style
The Minimalism Style
How To Choose The Style For A Person
Outfit for evening. How to create it
Outfit for evening: accessories
Dress code: white and black tie
Dress codes: informal, casual, festive
Color combination: make up

Fashion and Trends
haute couture and luxury in fashion
premium brands in fashion
mass market brands and fast fashion
first & second lines of a fashion brand
licensing for apparel fashion and fashion industry

how to create a fashion collection

production process of a fashion collection
fashion groups: how fashion works
most 

prominent 

fashion designers
fashion shows and fashion week
how to visit a fashion week
history of fashion in 20th century. how it all began
history of fashion. 1900-1930
history of fashion. 1940-50s
history of fashion. 1960-70s
history of fashion. 1980s
history of fashion. 1990s till date
history of fashion: modern styles: boho-chic, preppy, bon ton styles

Wardrobe analysis
how to create a new wardrobe
wardrobe analysis
must have of the wardrobe
wardrobe analysis. Practice
how to choose shoes
how to choose shoes. Practice
how to choose a bag
how to choose glasses
how to choose belts
how to choose hats
how to use accessories

Personal shopper
who is a personal stylist
personal shopping. Secrets
fashion-draft for a new client
services of the stylist: what should be for free
how to make image and style consultation

Video guide "Image and Style Consultant Toolkit"
You'll learn:
How to create tools for the most basic image consultations
Become familiar with the basis of the graphic design
Make silhouette cards in different categories of clothes
Prepare tools for image consultation on the analysis of the body shape
Prepare tools for an image consultation on the analysis of the color type of a person
Prepare tools for image-consultation on the style selection
Prepare tools for wardrobe analysis
Create a 3D model of the client's figure for a consultation on the type of figure
Make color palettes for image consultation on human color analysis

Image Consulting Business
In this video master class the teacher will tell you about types of Image and Style Consultations, how to organise them, what to show to a client and so on.
Steps of Image Consultation
Colour Palette Consultation: how to organise
Body Shape Consultation: how to organise
Image and Style Consultation: how to organise
Wardrobe Consultation: how to organise
Also you get Trend Report on the current season – cards on fashion trends: men, women clothing, accessories.

FINAL PROJECT
At the end of the 1st semester you should complete the final project on changing the image and style of a real person, which will be evaluated by the teachers.
2 semester – Fashion Stylist & Celebrity Stylist

Styling for fashion magazines
Fashion styling for magazines;
Organisation of a fashion-shoot for a fashion magazine;
Types of fashion-shootings;
Shooting process for a fashion magazine;
Models casting: how to organise it;
How to pick the shooting theme for a fashion magazine;
How to select clothes for magazine shootings;
Selection of shooting location for a magazine;
History of shootings for magazines;
Cover style of a glossy magazine;
Creation of a still life page for a fashion magazine;
Practice: analysis of photo-shoots from magazines.

Fashion stylist tools: from inspiration to outfits 
Inspiration board, mood board, style board;
Implementation of a mood board;
Mood board and creation of a designer collection;
Trend board, color board: what is it and how to use it
Commercial styling: look books, commercial catalogues, fashion advertisement 
Work of a fashion stylist in a designer company;
Types of commercial shootings;
Organisation of commercial shootings;
Brand ambassador and video fashion advertising;
Practice: styling analysis of designers' commercial catalogues;
Practice: analysis of designers' advertising campaigns;

Fashion shooting: practice
Who does the stylist work with?
Different fashion shootings: what a stylist should do
Models casting: how to organize it
Model posing: what is important to know
Make-up for shootings: how to collaborate with MUA
Working with a photographer: stylist and photographer reports
How to create a shooting inspired by fashion icons and history of fashion

Celebrity Stylist
how to become a stylist for a celebrity
styling for celebrities
how to work with celebrity
where to get dresses for celebrities

Final project
After finishing watching video lesons in the 2nd semester you will organise and participate in a real fashion photo-shooting
International Association of Image Consultants
and Personal Shoppers
All the students of the Accademia will be able to join ASS – International Association of Image Consultants
and Personal Shoppers, where we will help you find clients  for free.
Practice during course
It is impossible to become a stylist or image consultant learning from books.
Therefore, there will be a lot of practice projects during a course
You will make image consultations
You will analyse the wardrobe of a client
You will do personal shopping
You will participate in fashion shootings
Online styling internship
You'll be able to participate in online internship for stylists "Fashion Start-Up".
Just in 1 month you will start to make image consultations with real clients, organise shopping and earn your first income.
It's the best way to start your styling career
You will start to work as a personal stylist
You will make personal shopping with real clients
You will earn first income
You will study how to promote yourself
You'll collaborate with other stylists
You may participate in the project after the 1 semester of the Accademia della Moda.
How to study on this course
2. Get an access to
our distant e-learning portal
4. Do practical tasks
and get feedback from
a teacher
5. Complete the tests
and the final project
START DATE
Anytime – Image consultant course is online, so you decide when class is in session. Start when you're ready and study in your free time. On average, the education process on this course takes up about 3 to 6 months
Anywhere – log on and work on your course from any internet-connected device – computers, tablets, and smartphones, it doesn't matter where are you.
At Your Own Pace – with no deadlines or due dates, you are in control of how quickly you progress through your course. You will have a life-time access to all materials of the course.
LANGUAGE
All the lessons and practical tests are in English. This course has also English subtitles
WHO CAN ATTEND THE COURSE
No previous experience and education in fashion is required. You can be a beginner or already work in fashion industry.
HOW TO ENROLL
Find the price area and click "Order now"
Pay for the course
After payment, during 1-2 working days, you will receive a password to access the e-learning portal
Watch video lessons, complete practical projects and assignments. Send home-tasks to your personal mentor
Receive feedback about your home tasks from a teacher
Get a certificate
European certificate of Fashion Stylist and Image Consultant
After you finish the training and complete all practical projects and assignments, you will receive a certificate.
You will have a certificate in these specialities: Image Stylist, Personal Shopper, Fashion Stylist.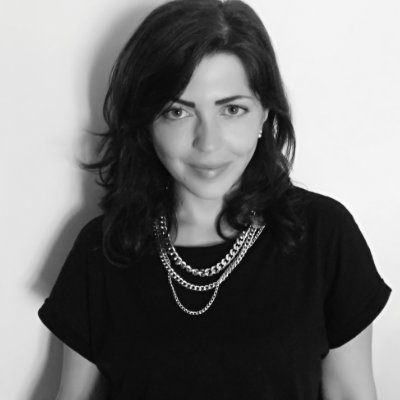 Antonella Petrecca
Fashion designer, stylist;
Worked as a designer of the brands GFF Gianfranco Ferrè, Galliano and Extè;
Fashion designer for CATBALOU KIDS;
Designer of kids wear, women's and men's clothes;
Since 2015 worked in Rome as the lux segment accessories designer from leather;
Works as a freelance consulting designer for companies connected with fashion, advertising and presentation;
Teacher of fashion and style in the "La Sapienza University", Italy.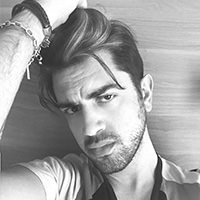 Riccardo Carrapa
Image Consultant, Personal Stylist
Teacher in Fashion design, Personal shopper, Stylist courses in fashion academies in Milan
Designer of his own luxury pret a porter women collection RICCARDO CARRAPA COUTURE
Art Manager at fur showrooms
Fashion Consultant at fashion-boutiques and stores
Coordinator, Stylist-organizer of many fashion-shows for various brands in Milan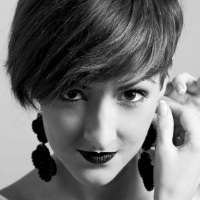 Silvia Stefanini
Fashion stylist and editor in adv, editorials, videos for many brands like LA PERLA, SILVIO FIORELLO, SAMSUNG, NIKON, NINA RICCI
Fashion Stylist for fashion magazine L'officiel, Elle, Vogue, Gq Italia, Design Scene, Oob, etc.
Personal and celebrities' stylist for private clients, singers, musical videos and in CANNES film festival
Fashion Stylist and coordinator of Fashion shows during Fashion week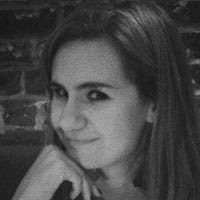 Alessandra
Communication manager at Kering Group (brands Brioni, Gucci, Alexander McQueen, Balenciaga, Puma, Saint Laurent etc.)
Fashion shows producer for Milan fashion weeks
9 years experience in the fashion and luxury industries between Paris, Milan and Hong Kong
Marketing and brand management consultant for luxury brands
Teacher – focus on fashion styling, creativity, merchandising and brand development
Collaboration like a teacher and consultant with Marangoni institute and Bocconi institute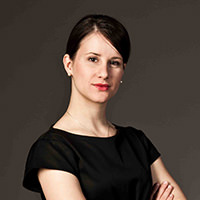 Carlotta Stevanin
Product development specialist for VIP and Celebrities at "Gucci"
Celebrity Product Development Manager assistant at "Gucci"
Celebrity Personal Stylis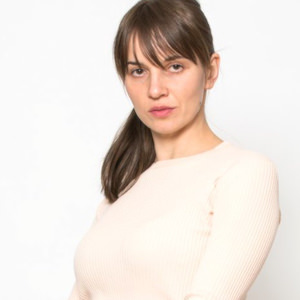 Ekaterina Kulakova
Fashion stylist and director of personal shopping agency in Italy
Marketing&Development director in Italian E-Learning Fashion School
Worked as a training manager in fashion, style, sales and management in retail networks of clothing stores and footwear (brands Burberry, Chaumet, DKNY, Escada, NAF NAF, Salvatore Ferragamo, SONIA RYKIEL, Guess, Timberland, Wolford)
The training teacher and the consultant for sales and marketing in fashion
Engaged in start-up fashion-stores, styling agencies and fashion projects
Cristiana Rivellino Santella
Stylist for Italian fashion magazines (Vanity Fair, Vice, Schon! Magazine, Pig Magazine), creator of models' portfolio, Milan
Online & Digital Communication Manager / L'Officiel Italia e L'Officiel Hommes Italia
Fashion stylist for the projects of such companies as Nike, Diesel, Cayenne, EMI, Warner, Universal, Nike, D.A.T.E., Cow & Boys, Mondadori, Zoo Aperto, Smemoranda, etc.
Stylist for TV advertising, video clips, Milan
Personal stylist for actors, singers, famous Italian musicians (Luciano Ligabue, Mauro Vecchi, Fabio Jansen, Veronica Mengoli, Nik, Daniele Testi, etc.), Milan
Fashion-journalist and stylist for a famous Italian magazine about fashion, shopping and beauty Grazia.it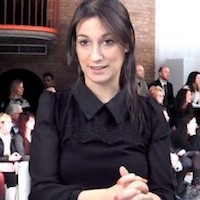 Roberta
Stylist and fashion-merchandiser of the IceBerg and Gilmar, DennyRose, Hilfiger Denim, Imperial, Milan
Co-teacher in academy of art and design of NABA at faculty of fashion, Milan
Cool-hunter in fashion agencies (search of fashion trends and tendencies)
Work in the projects connected with PR and communications for fashion-companies, Milan
The leading visual merchandiser in MaxMara group shops, Italy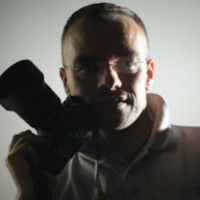 Marino Marti Crippa
Fashion-photographer. The owner of the photo agency and his own photo studio in Milan (fashion, portraits, event photography)
Shooting of models, catalogues, designers' look books. Shooting for Italian magazines, Milan. Shooting of fashion and special events, Milan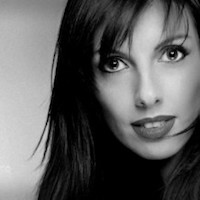 Elena Panzeri
Make up artist for fashion-shooting and shows, make up artist for the Italian television 1 RAI channel, Milan
Make up artist for advertizing shooting for such companies as EPSON, NOVARTIS, FRUTTAJEANS, POLO BEVERLY HILLS
Make up artist for designers' advertizing campaigns, shooting of look books and catalogues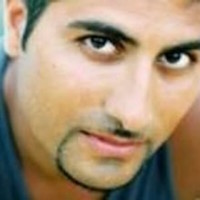 Omar Cantoro
Fashion-photographer. The owner of the photo agency and his own photo studio in Milan (fashion, portraits, event photography)
Shooting of models, catalogues, designers' look books. Shooting for Italian magazines, Milan. Shooting of fashion and special events, Milan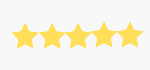 Anna Betsman
Many thanks to the Italian fashion school for the wonderful world that opened up for me!!! Graduated from the course Certified Wardrobe Stylist and Personal Shopper. I chose this particular school, because the format of education suits me very well, and Italy is one of the trendsetters. You can study at any convenient time. Lots of practice and interesting assignments. The teachers carefully reviewed the work, commented on the mistakes and gave good advice. The school also provides a lot of sources of information, links and recommendations. Everything was great!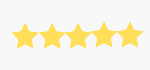 Elena Herrlich
Good afternoon! I have completed the course Certified Wardrobe Stylist and Personal Shopper. A very convenient learning system, informative video tutorials, a lot of additional information, it's easy and interesting to learn. Thanks to the teachers and coordinators for the well-coordinated and efficient work. I am sure that after studying at the Italian E-Learning Fashion School I will find an interesting and desirable job as a stylist.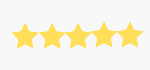 Danai Avratoglou
The course was very insightful and I learned many things regarding image consulting that I will implement to my style but also to prospective customers!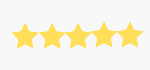 Mila Hunchak
I wanted to thank the school for this opportunity. I have been looking for a long time where I can get good knowledge and a profession related to the fashion world. And when I started my studies, I never regretted my choice. All teachers of the school are great professionals in their field. There are a lot of information, a lot of useful tricks and nuances, a lot of practical tasks, which is very important. It was my first time doing real stylized photography and I really enjoyed the process. I had the opportunity to participate in the project of the school "Makeover" as a stylist, communicating with real clients. And many more practices. This is a very important experience for me. It is also very convenient that the format of the lessons is online. I also want to note the good work of the site and the student's study cabinet of the school. Everything is very convenient, specified and understandable.
Once, getting an education in the fashion industry, and even at the Italian school, was a dream. But now, having received a European-style certificate, it has become my reality.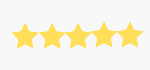 Lena Gornik
I came to the Italian Fashion School with a certain amount of knowledge and my own practice, so I went to a more complex, advanced stage in the Stylist profession. Studying with Italians has become special: where, if not in the cradle of fashion – Milan, you can be imbued with its spirit, get information from fashion headliners and those who create it. Lectures from stylists and tasks that forced you to constantly leave your comfort zone are the necessary development. The teachers' support was special: there were no dogmas, there were comments that allowed us to improve the work and benefit. And a separate joy, of course, like any student, is from confirming the correctness of the chosen direction. Tests allowed to consolidate the information received, homework – to pump the necessary skills. I am very satisfied with the training and the developed skills.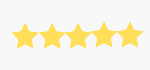 Anastasia Kovtun
I want to thank the whole team for the knowledge I have acquired! I liked the studying, everything was interesting and informative. A big plus in learning is the ability to study remotely and use individual time for learning. My choice was the Italian E-Learning Fashion School, when I watched the first trial lesson, which made a good impression: everything is informative, understandable, interesting and with illustrative examples. In the future, I will be happy to expand my knowledge.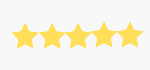 Katherine Korotchenko
I would like to thank all the teachers and curators of the Italian E-Learning Fashion School for the excellent informative education, for the opportunity to be a little closer to the European mentality!!! Excellent basic knowledge, I will continue my studies!!!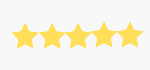 Yana Fomina
I chose this school for a convenient learning format and for European origin 🙂 and I did not regret it. The lectures are presented in a really accessible format for studying, the teachers are wonderful (professionals in their field), the feedback is WOW! All materials in the course are aimed at achieving the result – obtaining the title of stylist.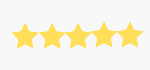 Irina Mosova
I was incredibly satisfied with my studies at the Italian E-Learning Fashion School. Thank you so much for a fun and informative learning experience. At first I was curious to try to study fashion again and learn fashion and style for myself, at the same time in Italy with the Italian traditions of fashion and style – and then I liked it so much that I couldn't stop!!!
I was impressed by the professional approach – everything was clear and precise, without water and a huge flow of knowledge in the classical style from teachers who intuitively feel fashion and color from birth. It was very nice, thanks!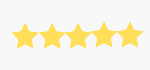 Yulianna Krugovaya
For me, fashion and style is nothing more than a hobby. Therefore, I decided to connect my professional activity with ше. For a long time I've been choosing schools and my choice fell on the Italian E-Learning Fashion School, because, firstly, this is a European level, and secondly, the teachers are directly connected with the world of fashion and style. The studying took place in a very comfortable mode for me, with feedback from the teachers. Thank you so much for the quality, professional education and friendly and inspiring atmosphere.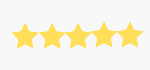 Helen Muratova
Hello! I recently graduated from the Italian School of Fashion. I want to say that thanks to the school my life has completely changed. I began to look at my wardrobe in a completely different way, I became confident in what I want to buy, what I will wear my clothes with and where I will wear them. I learned not to be embarrassed by the small flaws of my beautiful body, but to skillfully emphasize my dignities. Huge thanks to all my teachers! Good luck and prosperity to our beloved school! Grazie mille e tutto il meglio! <3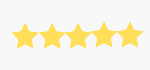 Marina Lyubimova
I want to thank the school for the gained knowledge! I chose this school because the online learning format attracted me, as well as Italian teachers did. The studying is very interesting and informative. Everything is clear, without excess "water". I can recommend this school to others.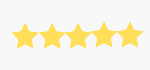 Alexandra Butkova
A wonderful School where everyone can start from scratch and learn style from anywhere in the world!!! Great teachers, coordinators and students…! They always come to the rescue if there are any questions on the topics covered … many thanks to everyone !!!!
I will not get tired of recommending the Italian fashion school to all my friends and acquaintances from different countries!!! Let there be more people who create beautiful and stylish outfits!!!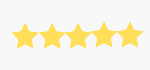 Tatiana Plotnikova
As soon as I visited the site ielfs.com, I had no doubts about where I want to study. Only in the best fashion and style academy. I thank everyone who took part in my training, all the teachers, everyone who organized the opportunity to study at the best school, all the creators of the Accademia della Moda e Stile. It was a real pleasure for me to study at your school. Incredible in terms of strength and information knowledge, high level and high powerful knowledge base that are given at school, you will not hear this anywhere else. So deep and versatile knowledge, each lesson was so interesting, the special presentation of the material, the atmosphere, and knowledge are assimilated easily and everything is immediately laid out for you, each stage of teaching is so verified with high professionalism and accuracy. There are also a lot of specialized courses in the academy. After completing one course, you can get a huge knowledge base in different areas. Everyone who studies at the Accademia della Moda e Stile receives a huge foundation for growth in the fashion and beauty industry. Thank you so much, dear academy, for the incredible knowledge. I advise and recommend it to everyone. Guys, don't waste your time, you won't find a better Academy of Fashion and Style!!!
Raluka Coman
"I've always liked to play with clothes, I feel like they help me express emotions. Fashion is my passion, no matter what I start doing, I eventually return to it. The pandemic has been a turning point for me. I had the opportunity to think of a career that I would really enjoy and I made the final decision to become an image consultant.

I found the Italian E-Learning Fashion School course very helpful!
All information is presented simply and clearly. The instructors' advice proved to be effective and very easy to follow.
I realized that just creative inspiration is not enough to create elegant images. You need a good foundation of knowledge about shapes and colors, as well as styles and trends.
This course not only gave me a basis for further work, but also revealed some of the features of the work of a stylist.

Although I was a little skeptical at first about the online course, I realized that it was more than enough to learn everything I needed to. The skills gained from this course gave me the opportunity to participate in style projects for local artists!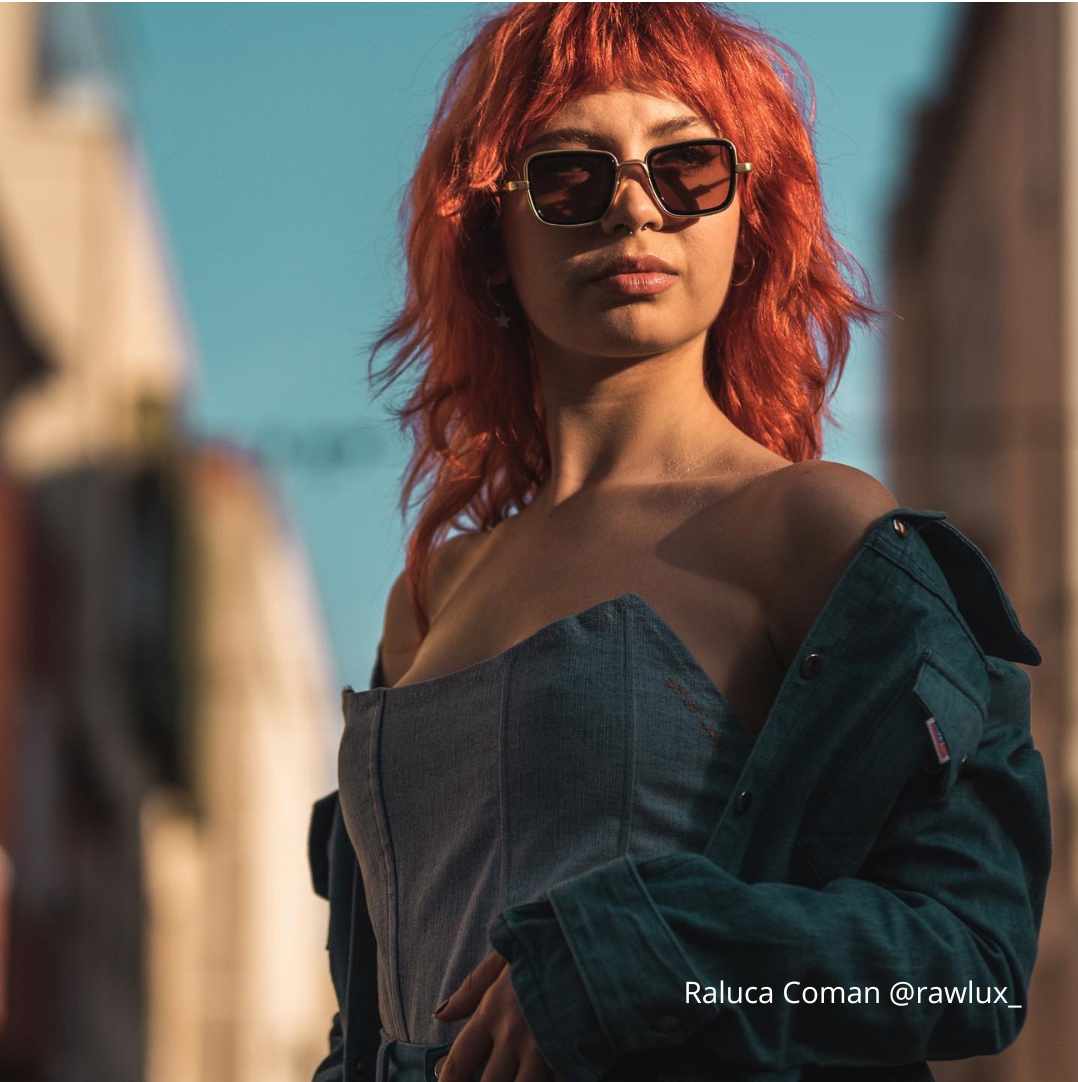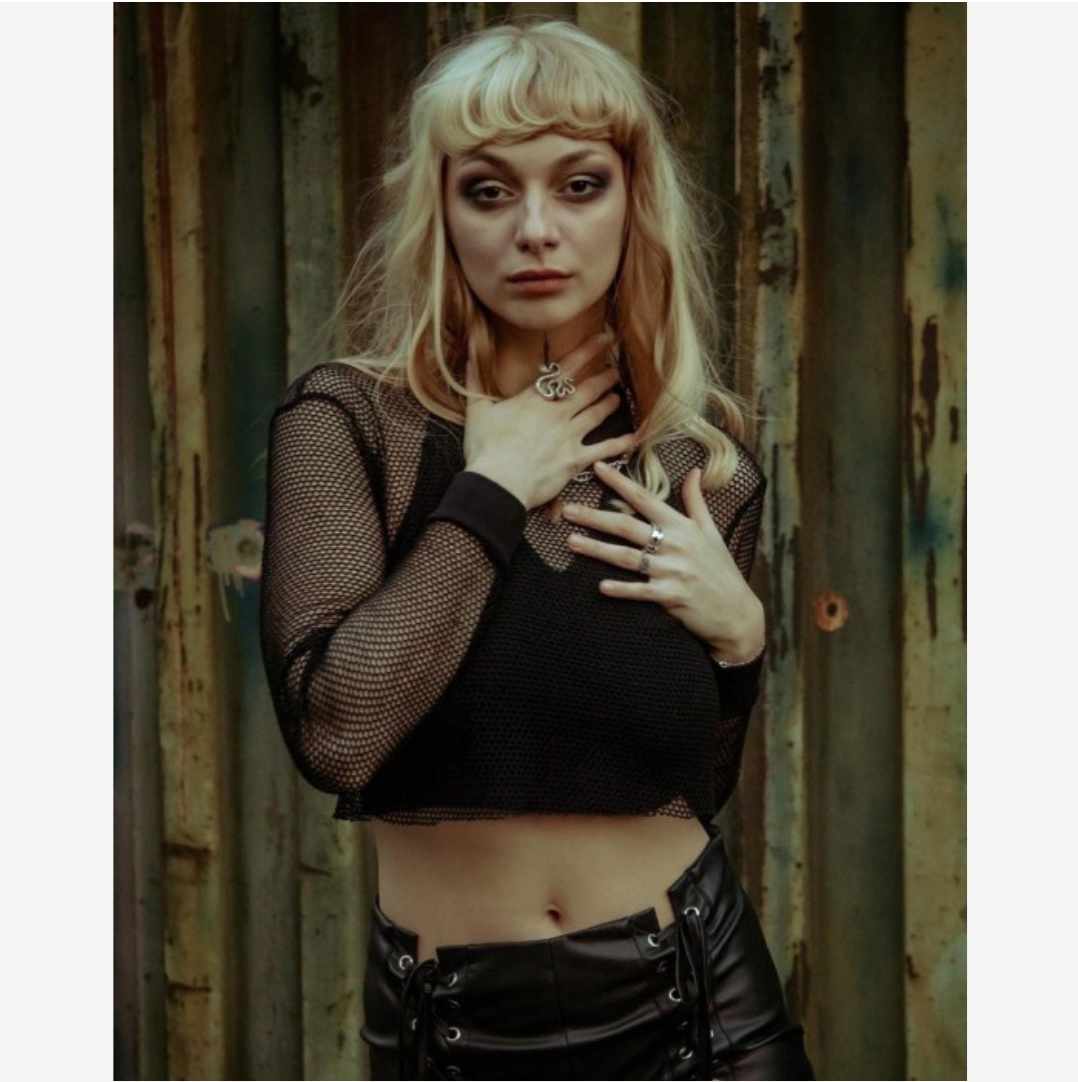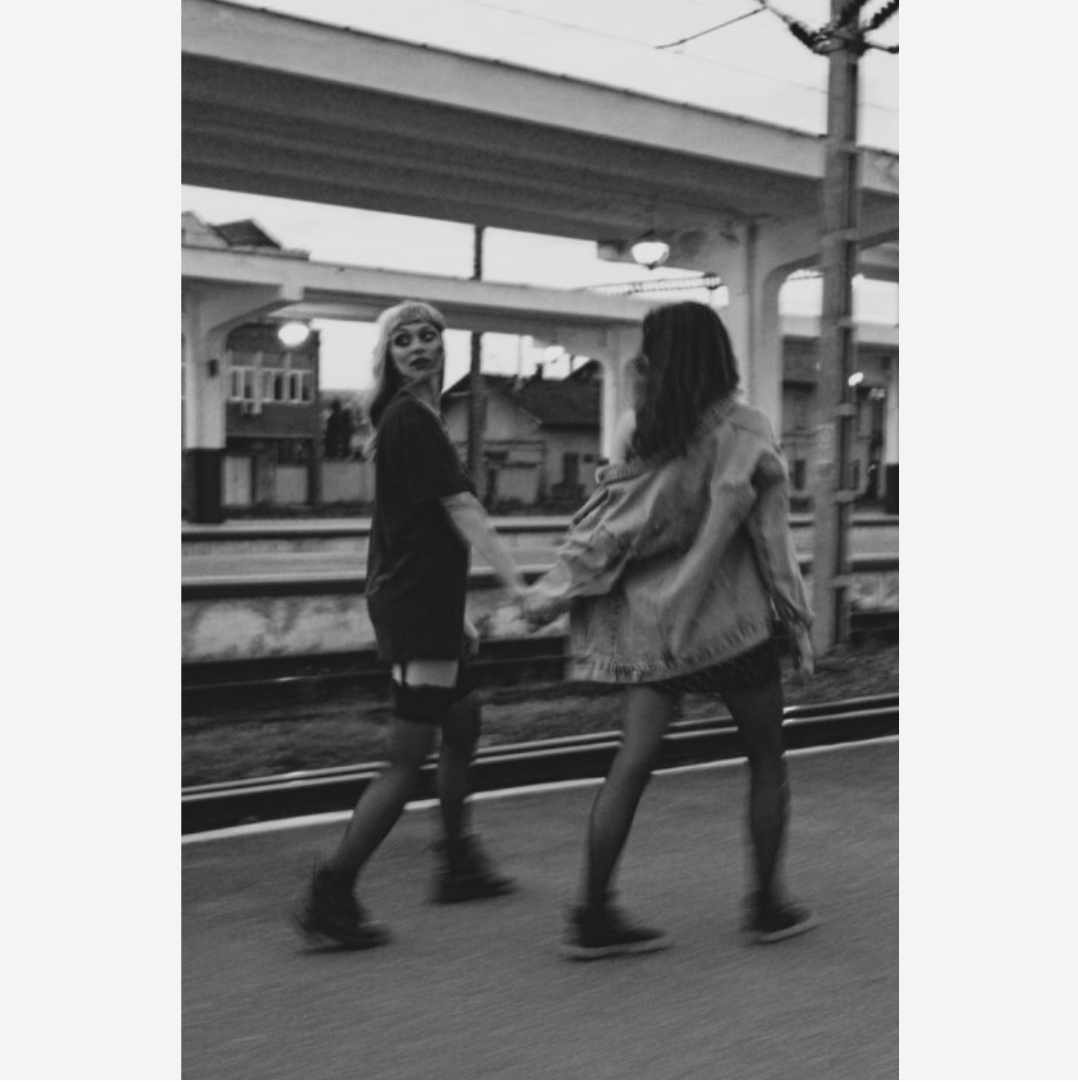 Tatyana Plotnikova
Here you can see the photos of outfits that Tatyana made for stylist anf dashion designer competition.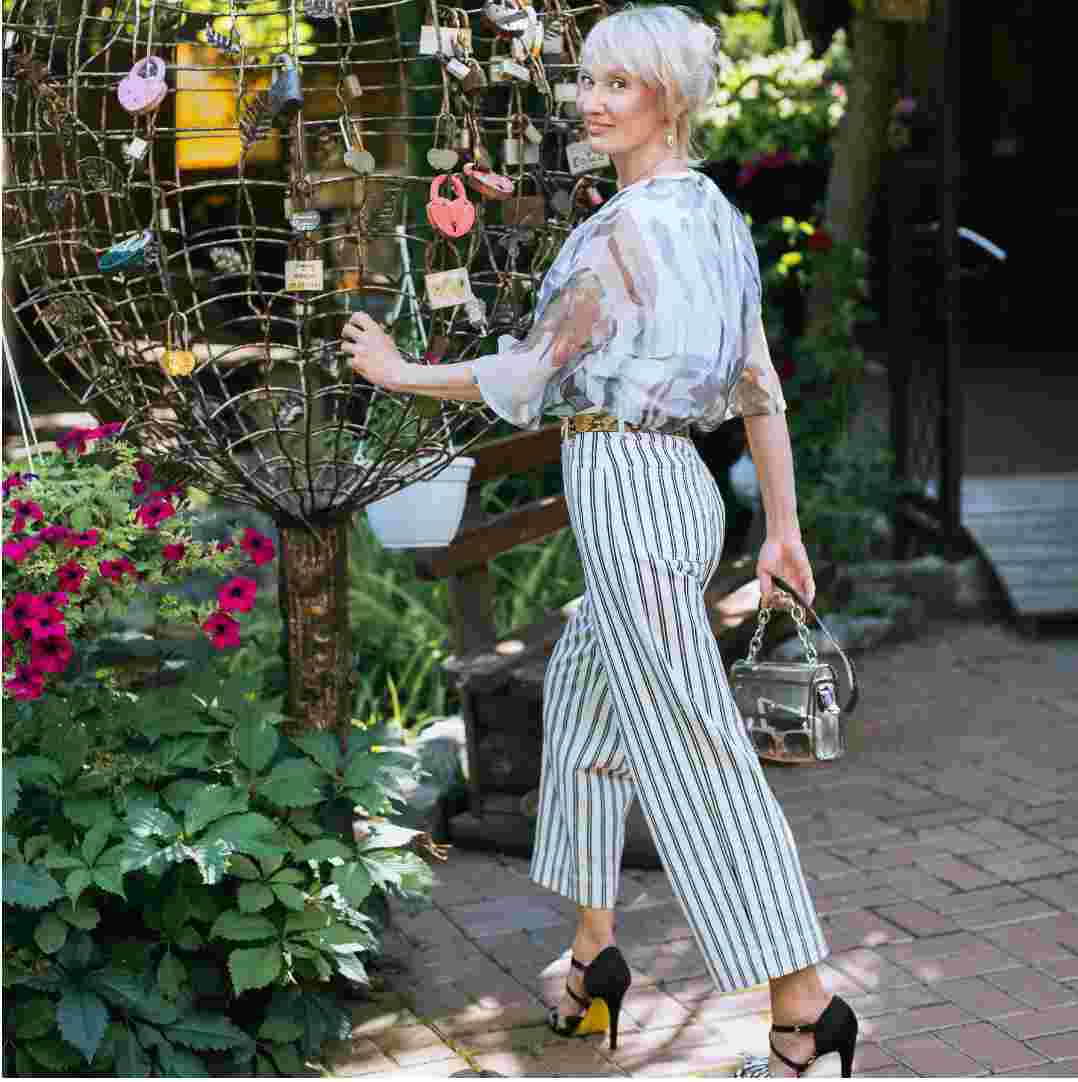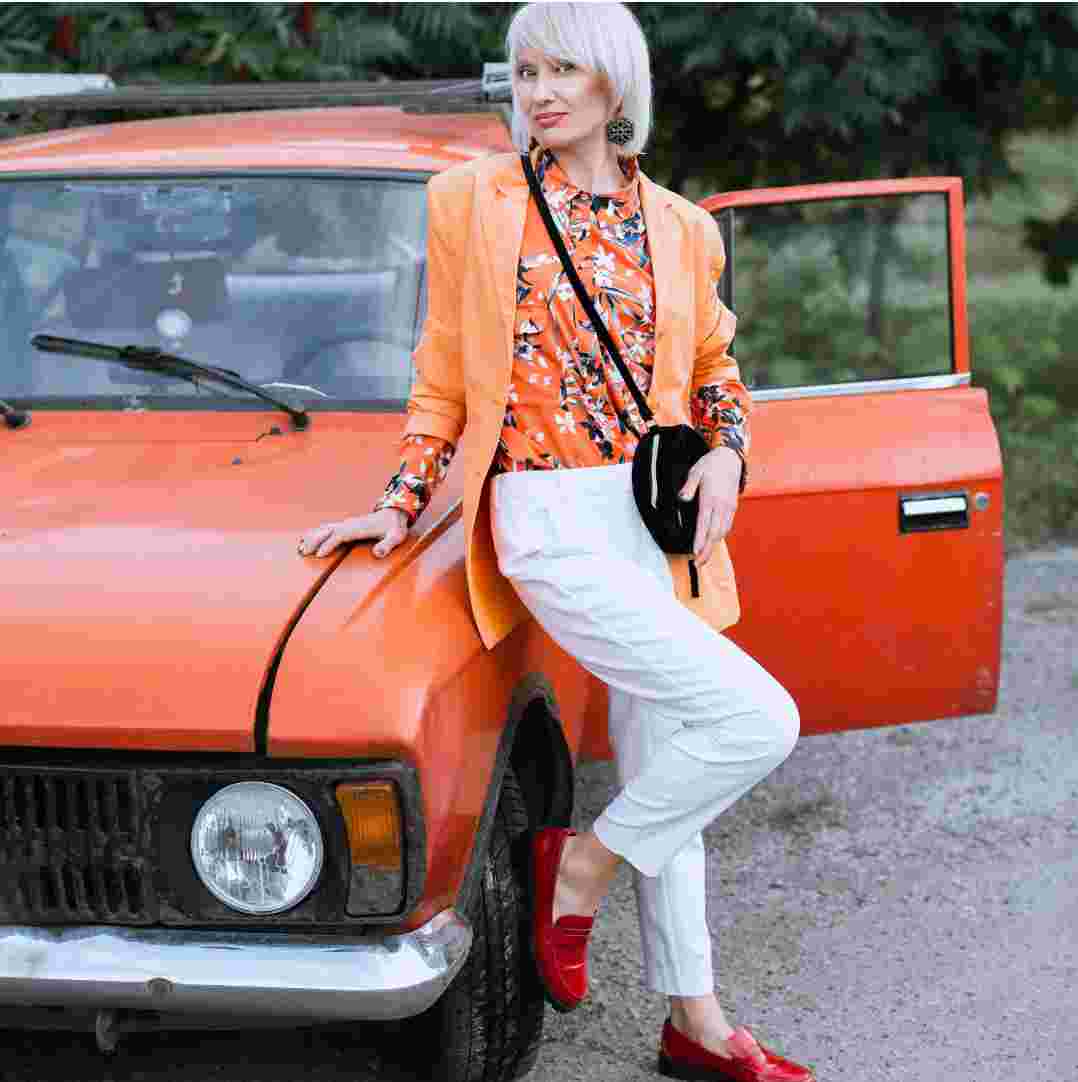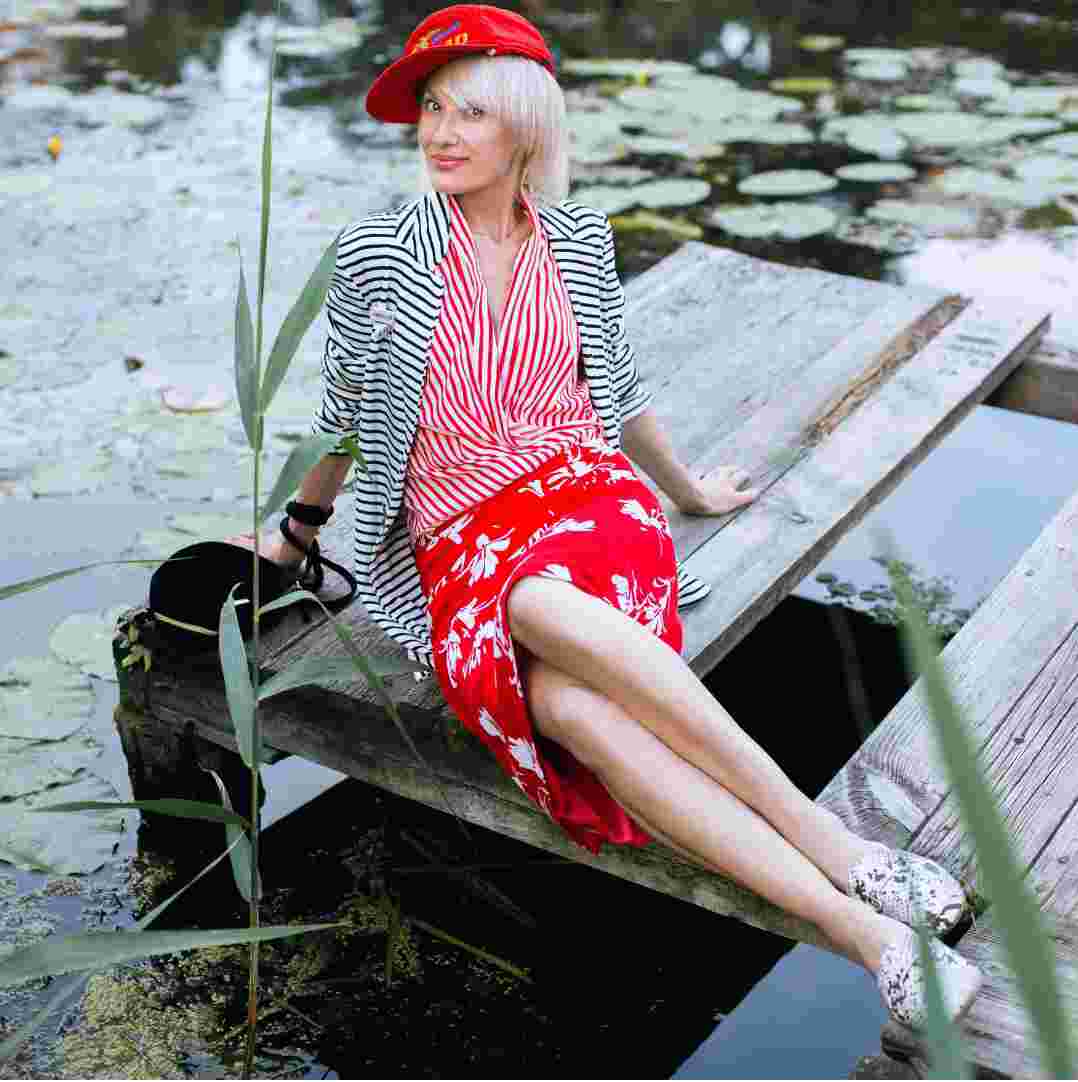 Yevheniia Andritsa
Yevheniia Andritsa from Romania is studying to become an image stylist at the Accademia della Moda course.
Yevheniia has a preference for the classics, but in this design and style homework assignment, she decided to express herself in a new way and change her look.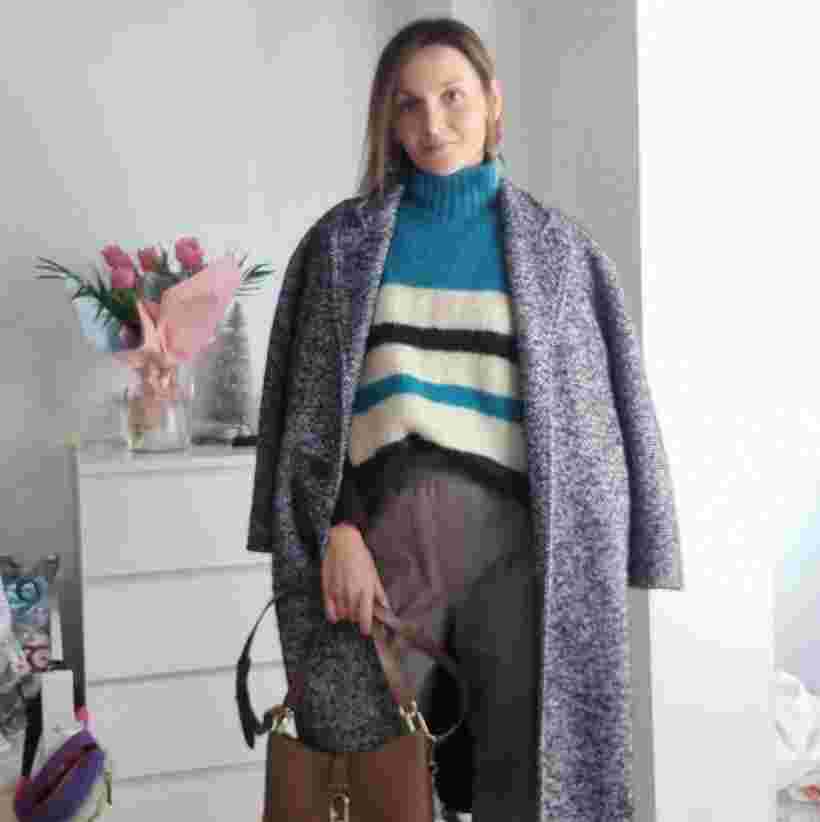 Olga Rasskazova
Olga's works were marked by special attention of our teachers. They liked that in the work of this stylist everything is modern, light and perfectly age-appropriate.
Olga is studying at the Accademia della Moda course at our school.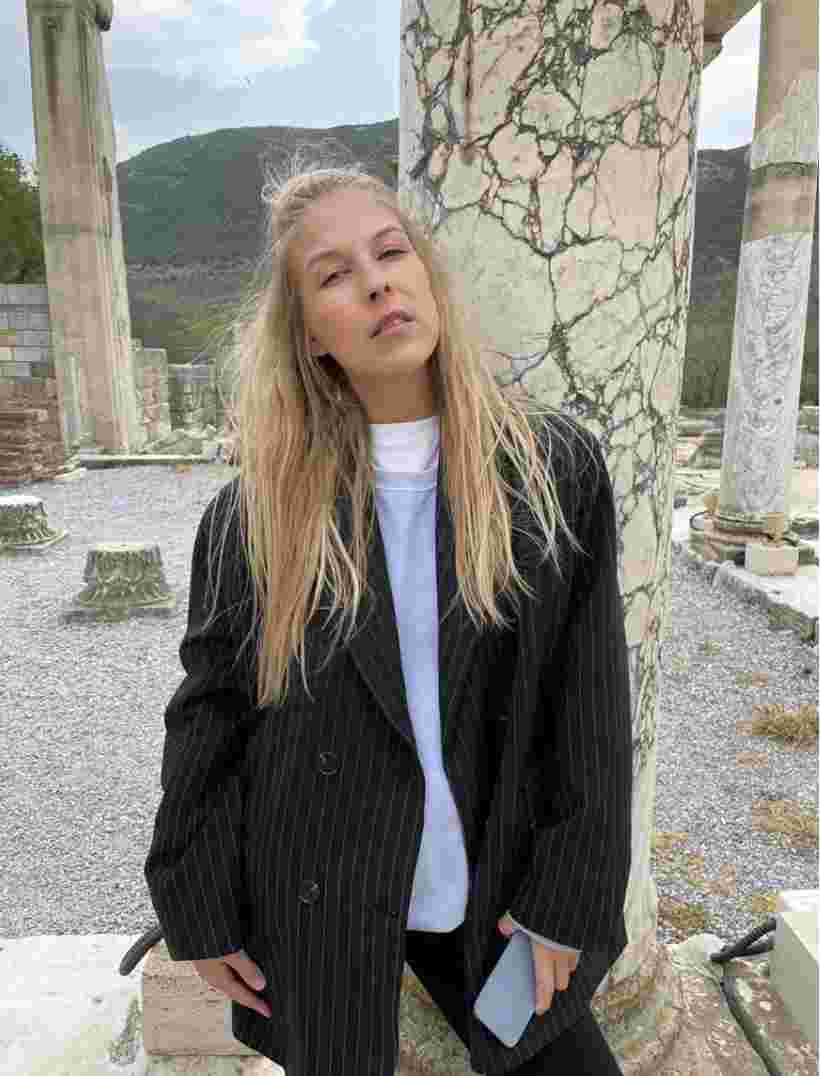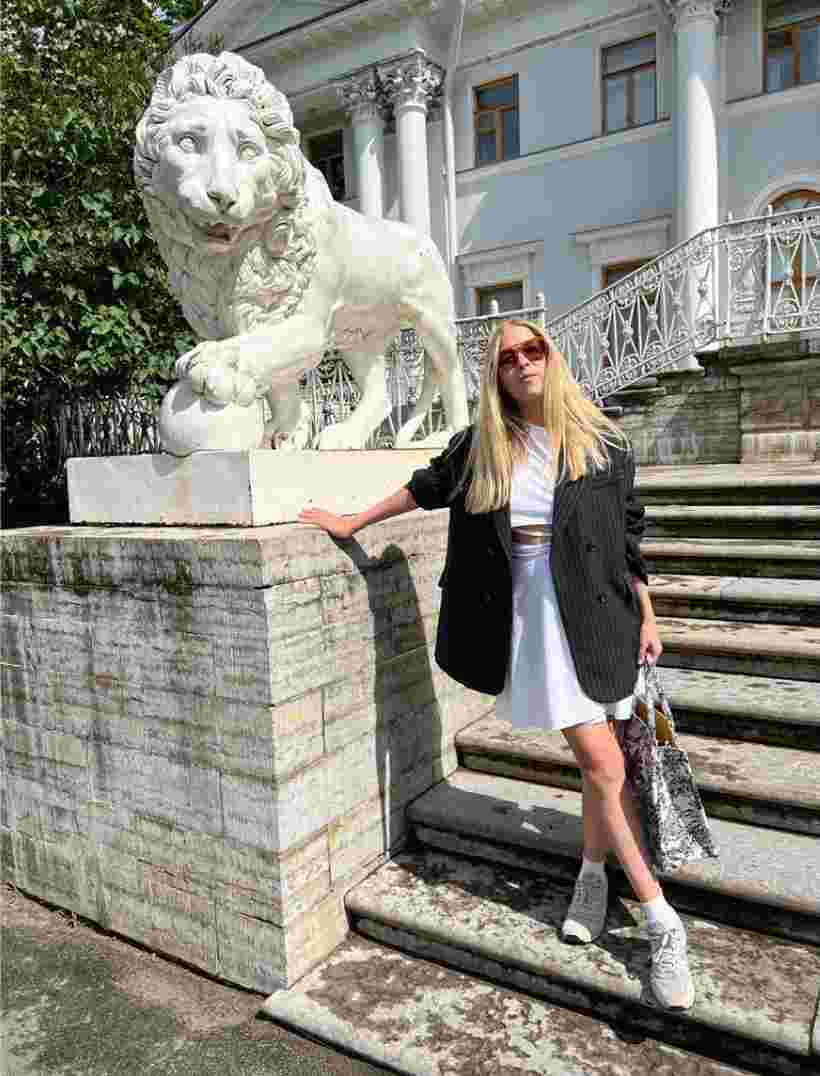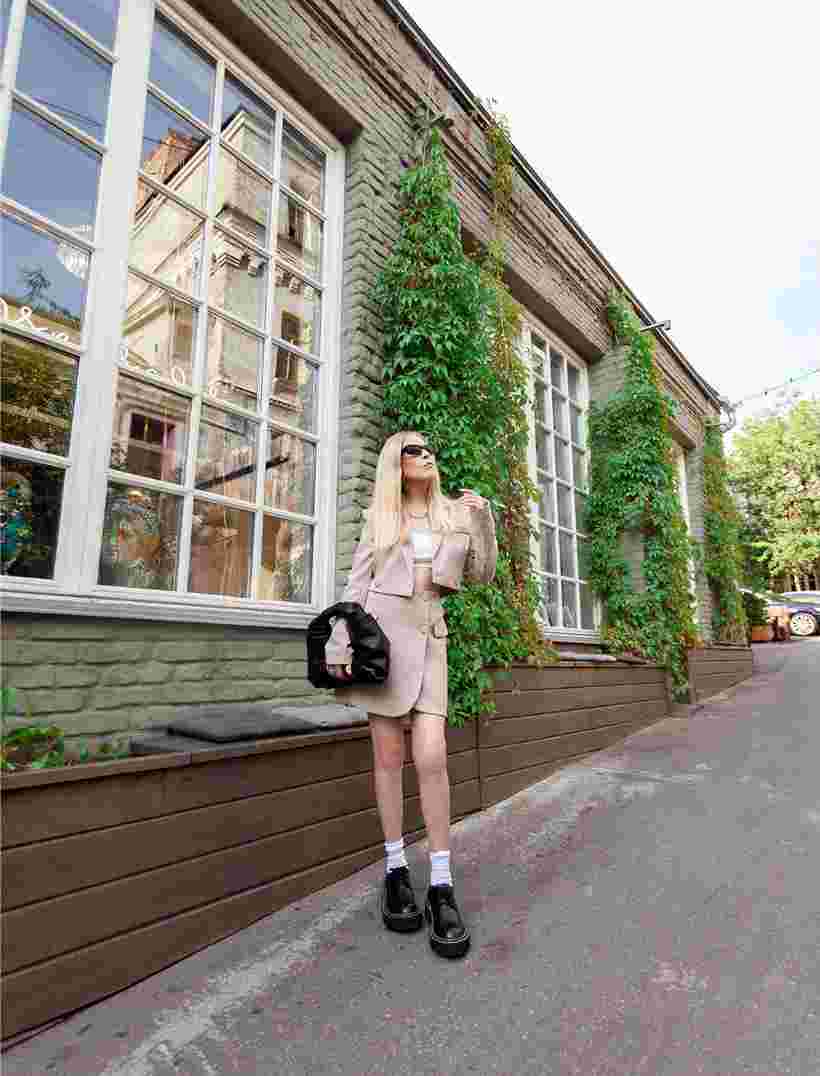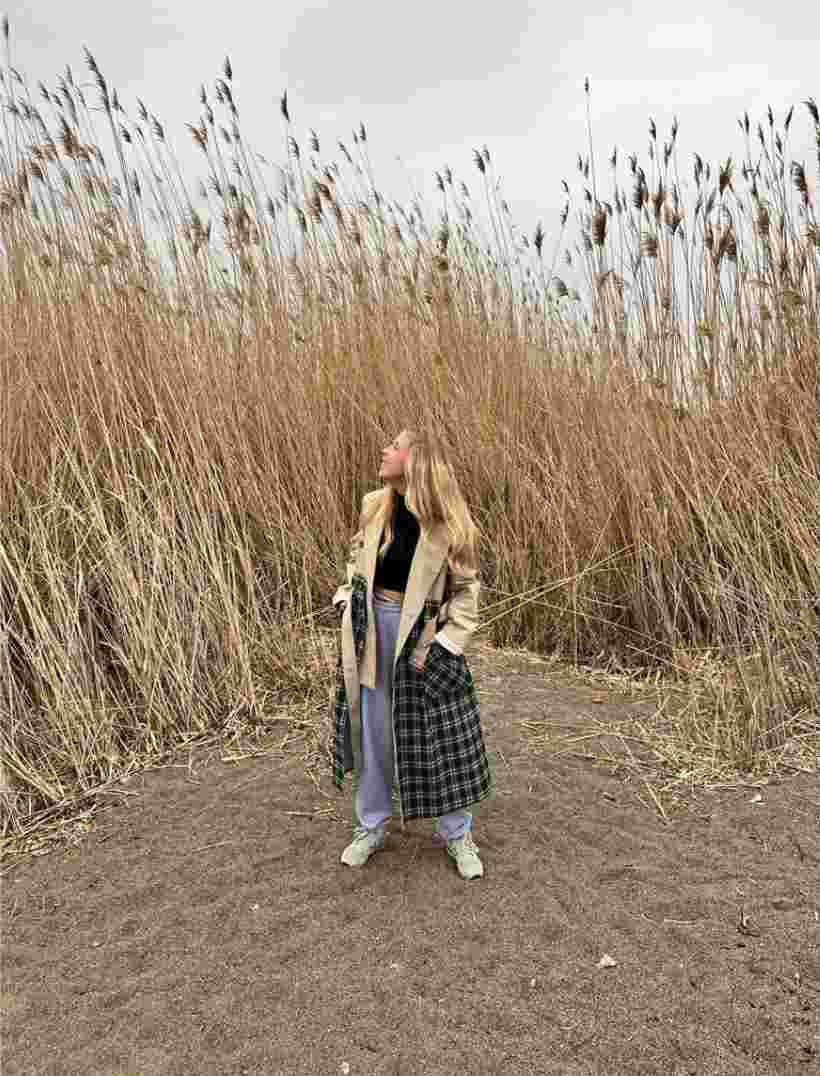 Natalia Chudnovskaya
About education:
I really liked how the information is structured, everything is clear and to the point. Thanks to the course I realised how to communicate with a client during consultations, what to do not waste time of the client and make him satisfied with the result.

I am very grateful for this course and the opportunity to learn from the best professionals in the field.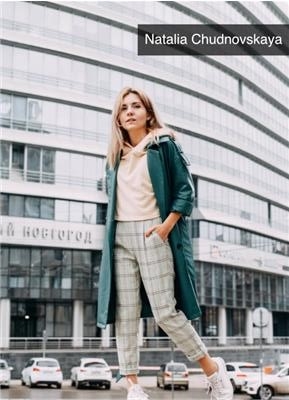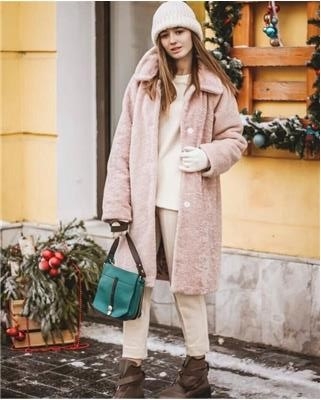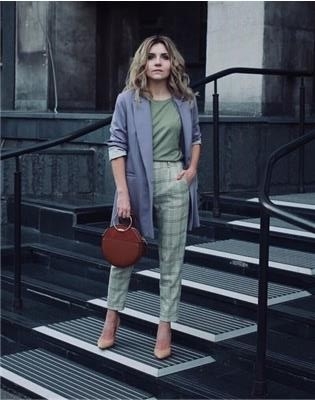 Julia Zharikova
About education:
I liked that it was possible to study online, the cost is optimal for me and the check of practical tasks by Italian teachers, corrections and recommendations.

And now for me everything is just the beginning.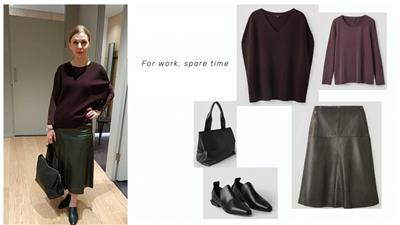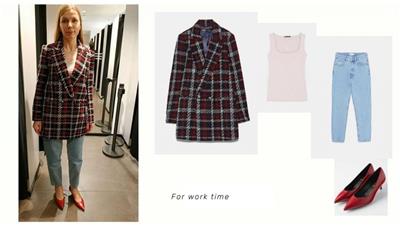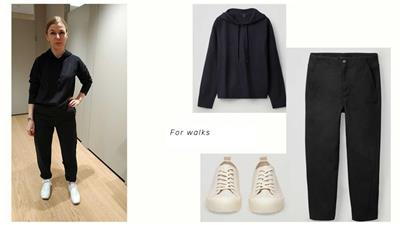 Irina Kalaida
About education:
I am studying at my free time when children sleep.

Since the beginning of training, quite a bit has passed, but I have already learned how to make a palette map, analyse a figure, determine color types, and now I know exactly what suits a person in clothes and what doesn't.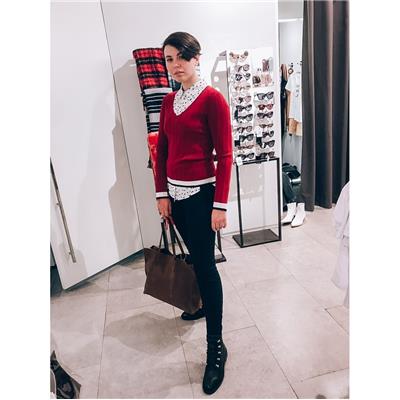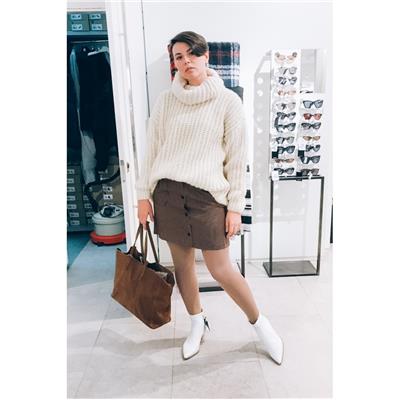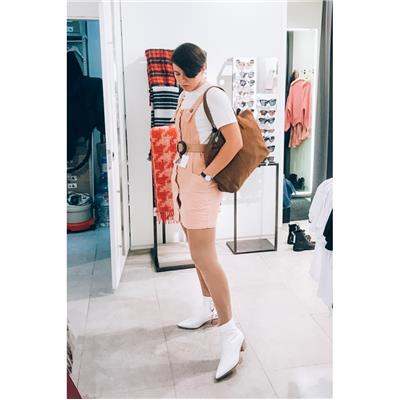 Ludmila Dydyk
About education:
In the learning process, I really like that all the video tutorials provide a lot of useful information and, of course, there is not only theory, but a lot of practice, which is very important.

It is also very convenient to determine the time for study yourself, that is, you study when it is convenient, as much as you need, etc.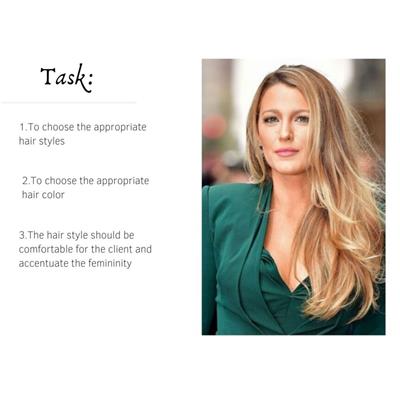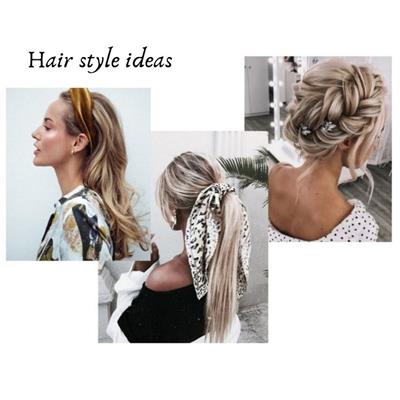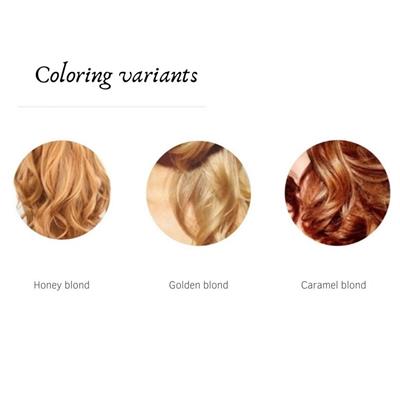 Anna Kovarskaya
About education:
I have finished my course at Accademia della Moda and began to work in the fashion sphere.

Today I have two workshops offline on trends, a client day at the METRO store (yes, I managed to agree there), a client day at KIABI.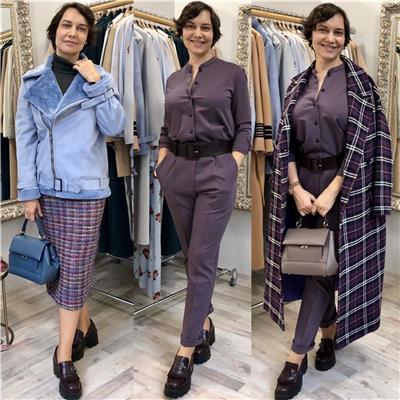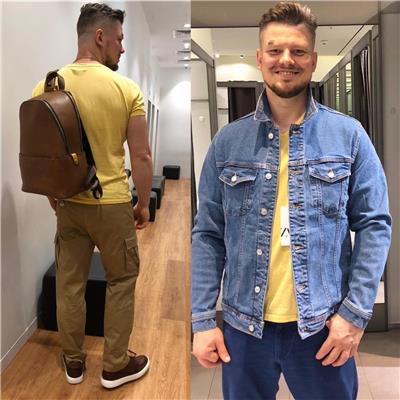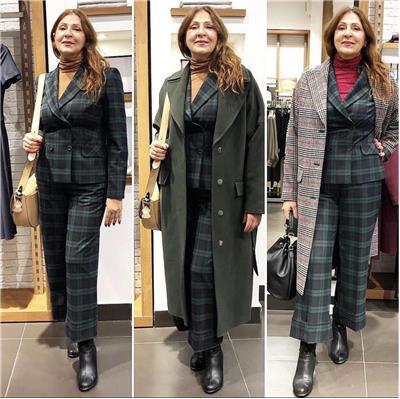 Tatiana Franks
About education:
A lot of practice, and already in the learning process you start working as a stylist.
I began to feel more confident and bold, learned to see the advantages and disadvantages, to understand style, trends and completely changed my view of the wardrobe design
Tatiana's practical home tasks
To see more click here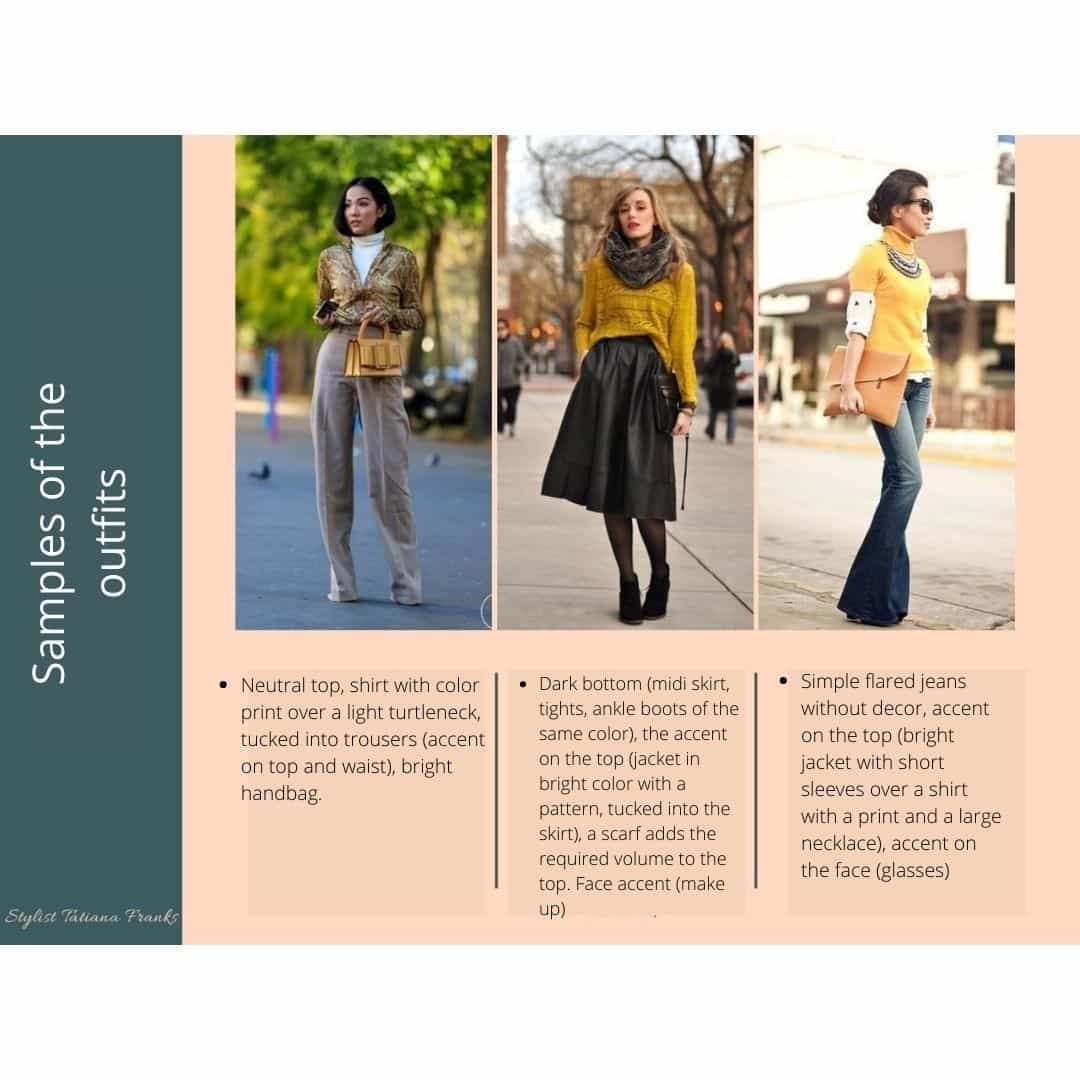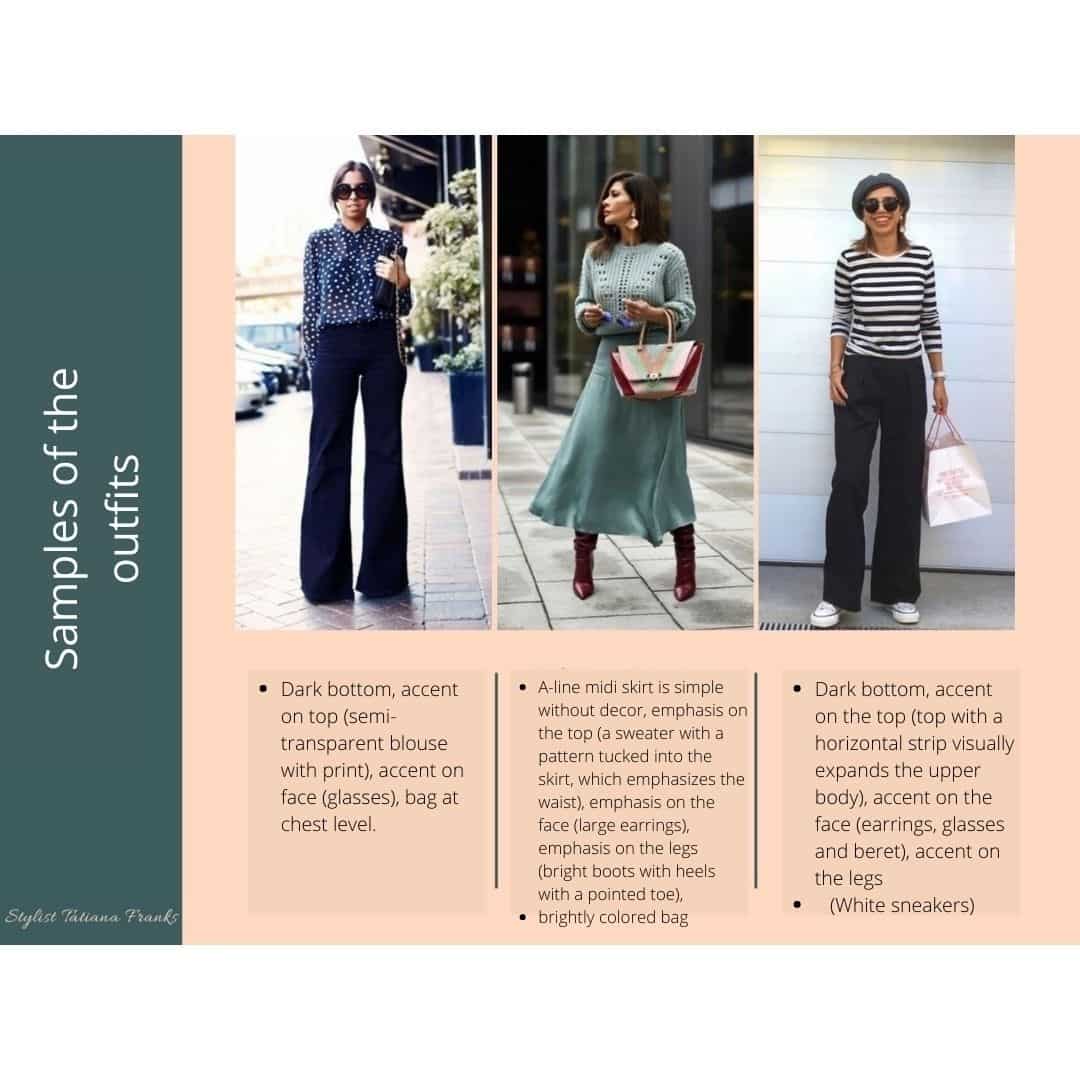 Vicken Kendir
About education:
After I started my courses with IELFS I learned about body shape analysis, color analysis, style analysis, fashion history, image consultation (how to create a new look for a person like hair, makeup for specific events etc.).

With IELFS I learned a lot of things, every small details and this is why I succeeded more in my job.
Vicken's practical home tasks
To see more click here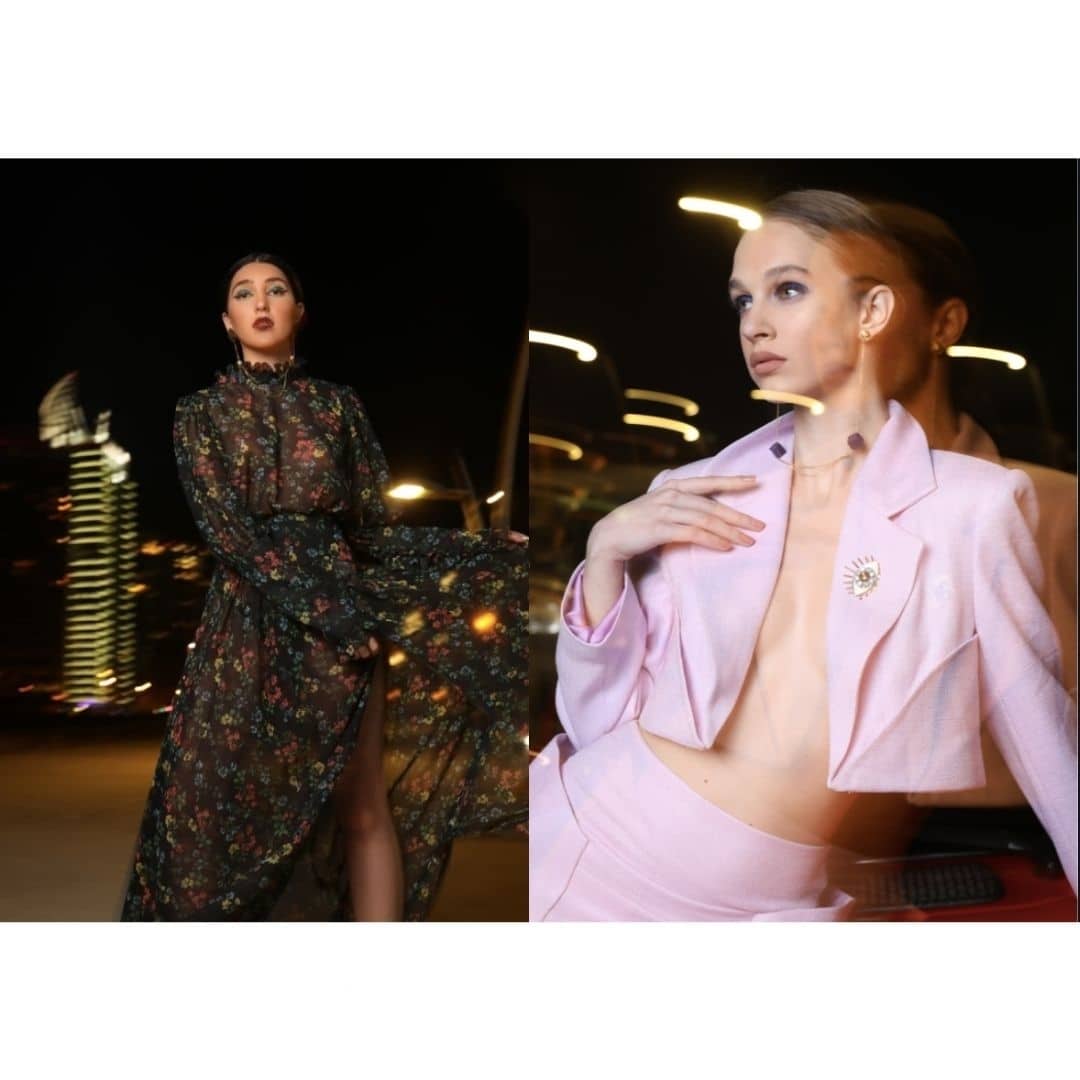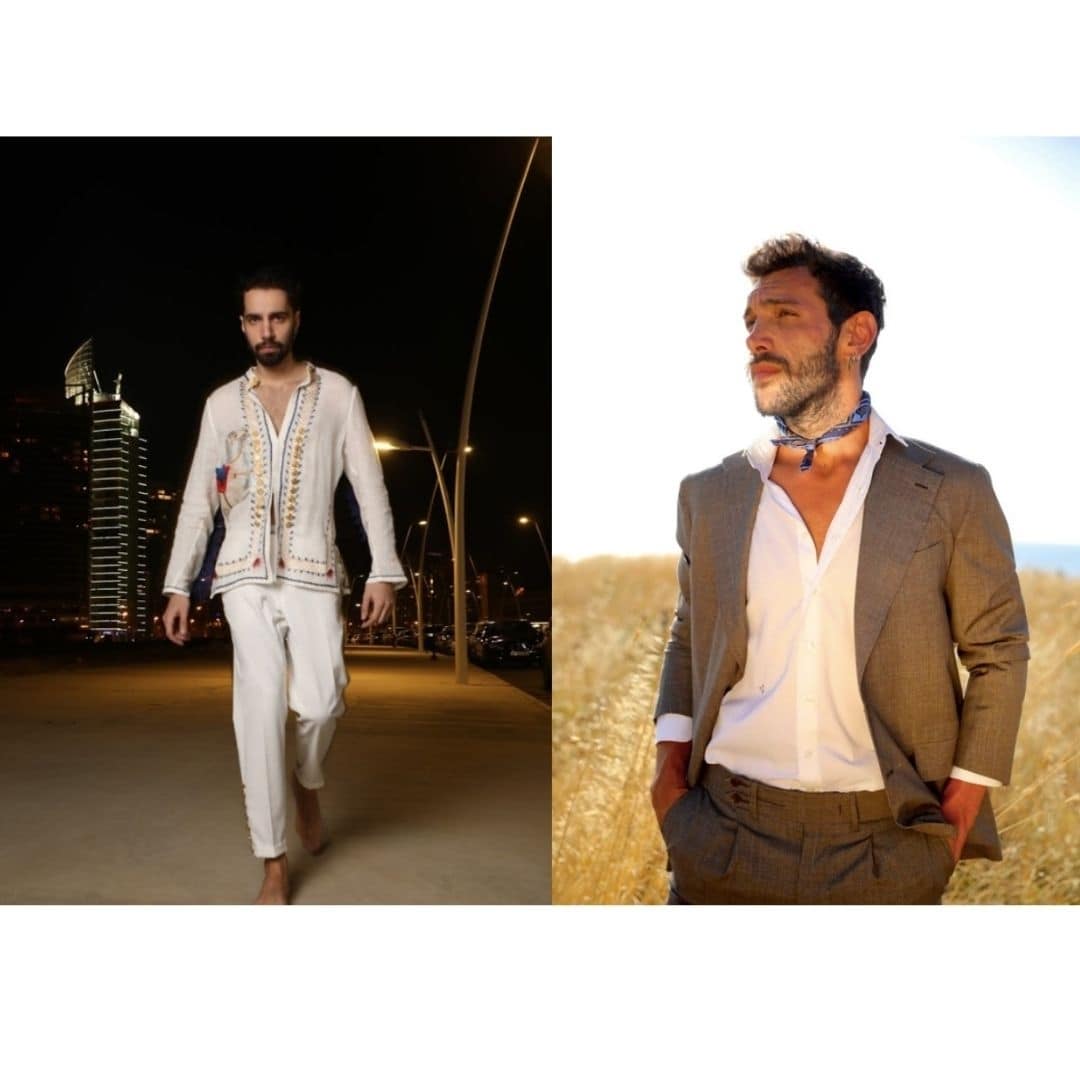 Margarita Bilas
About education:
I initially chose a school with a European approach.
I wanted to see how everything is happening in Europe, to see with different eyes.

And this was fully realized in the framework of training at the Italian school.
Margarita's practical home tasks.
To see more click here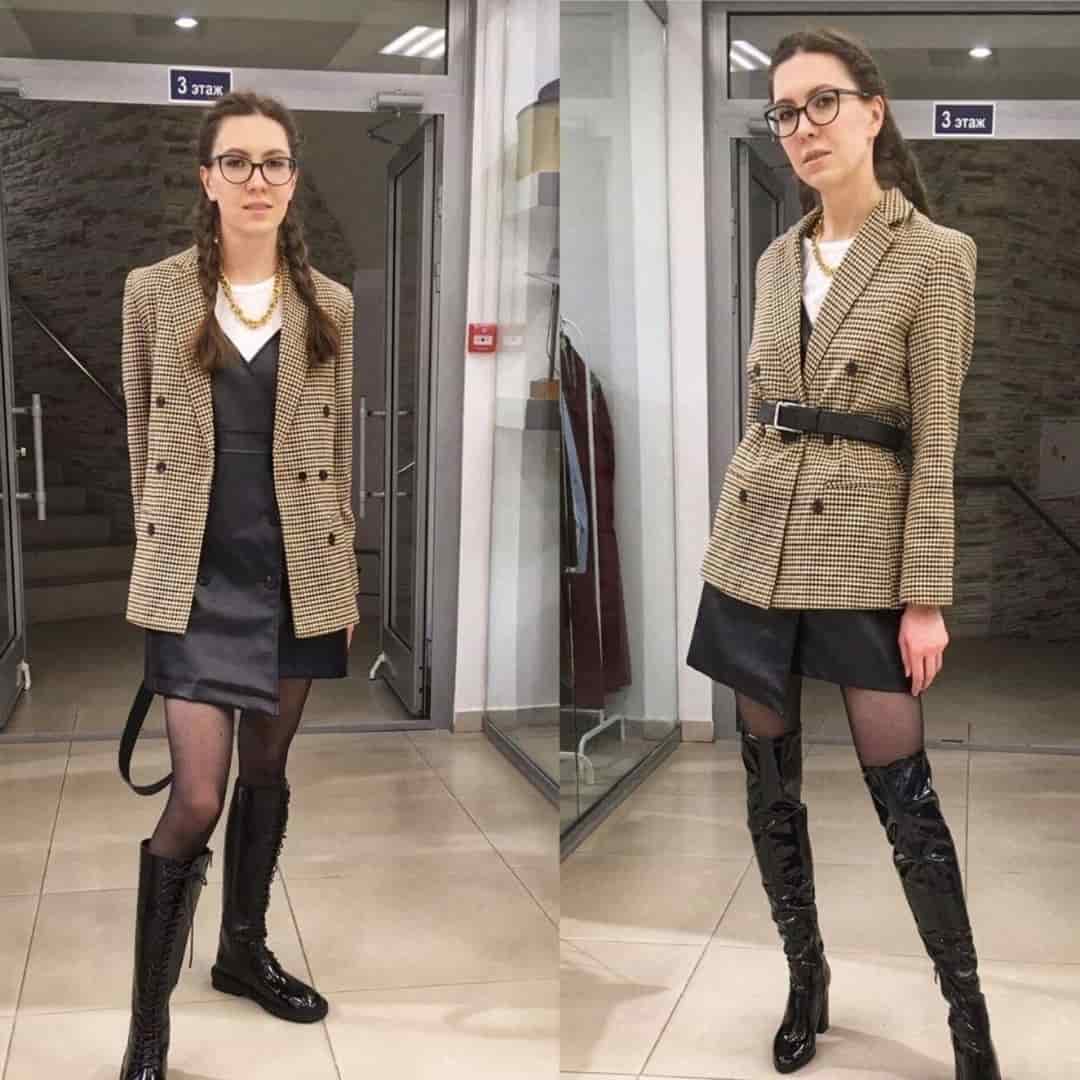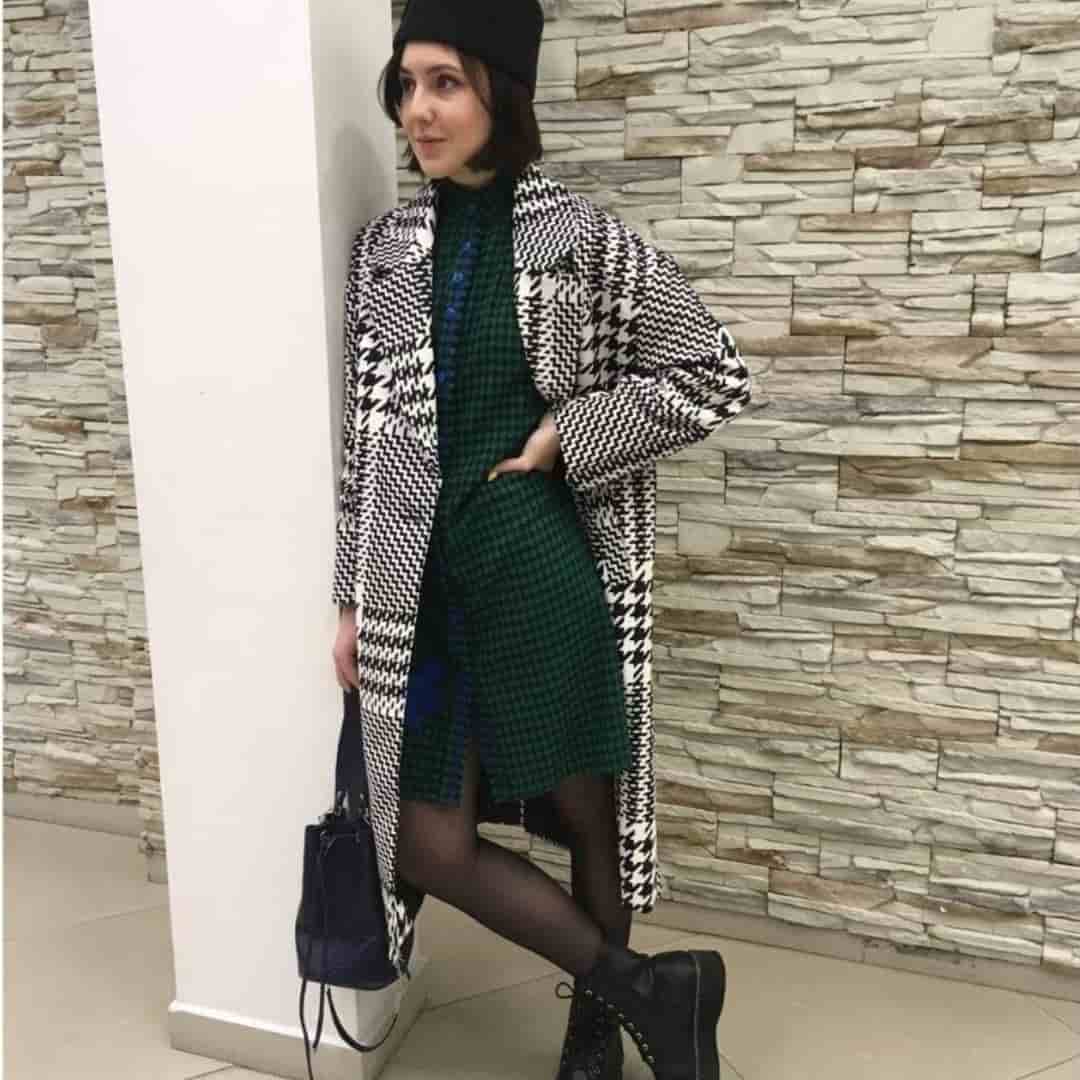 Eugenia Frantova
About education:
"Girls, thank you so much! I'm glad I chose your school! ❤️"
Eugenia's works.
To see more click here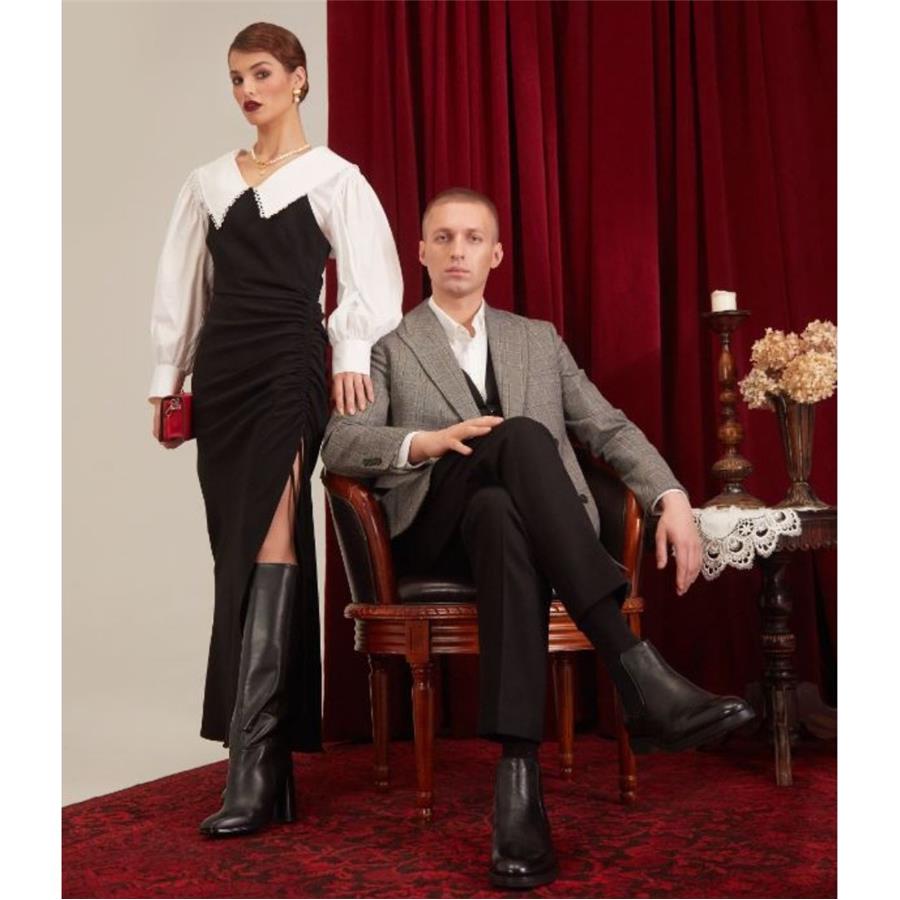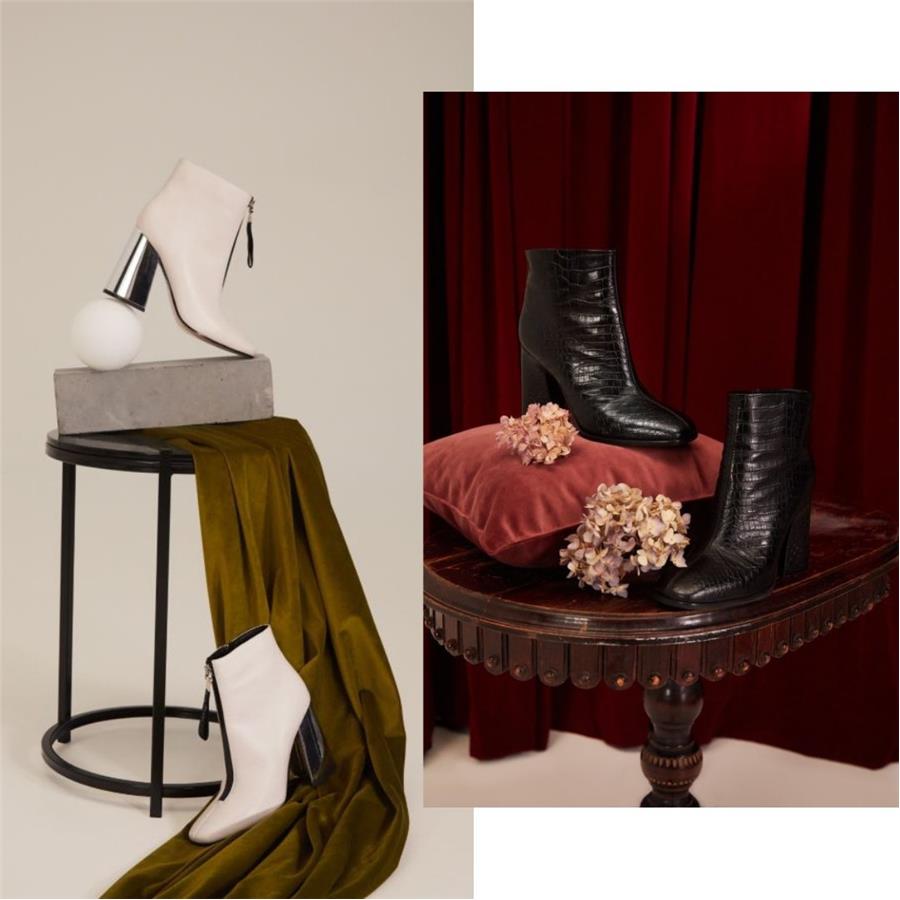 Nadezhda Korystova
About education:
"I really like the format of education, well-structured lessons, attentive and sensitive attitude of teachers in training, quick and detailed feedback. It is very important that all information is up-to-date and understandable. "
Nadezhda's practical home tasks.
To see more click here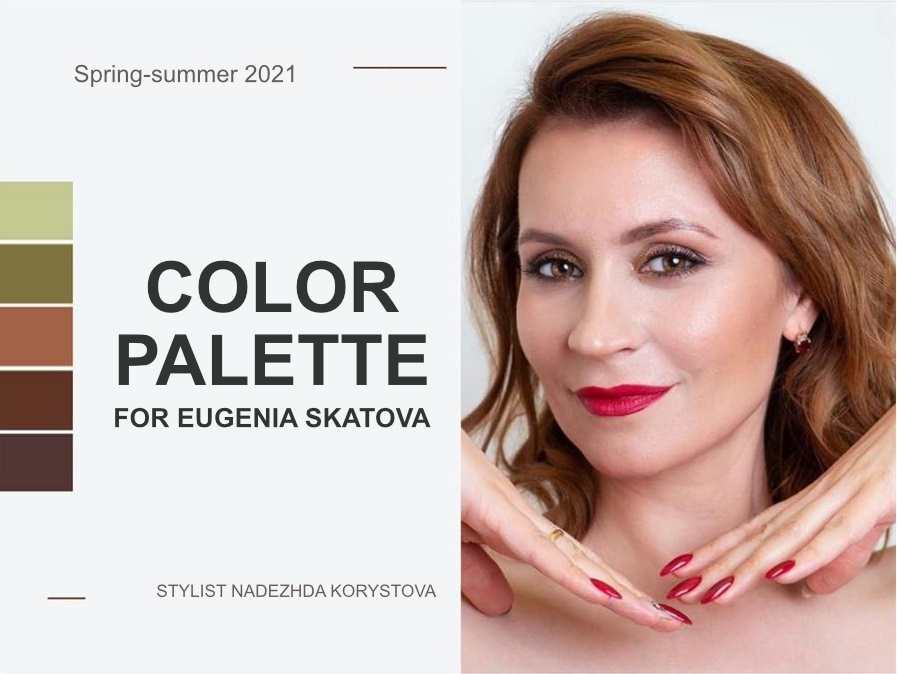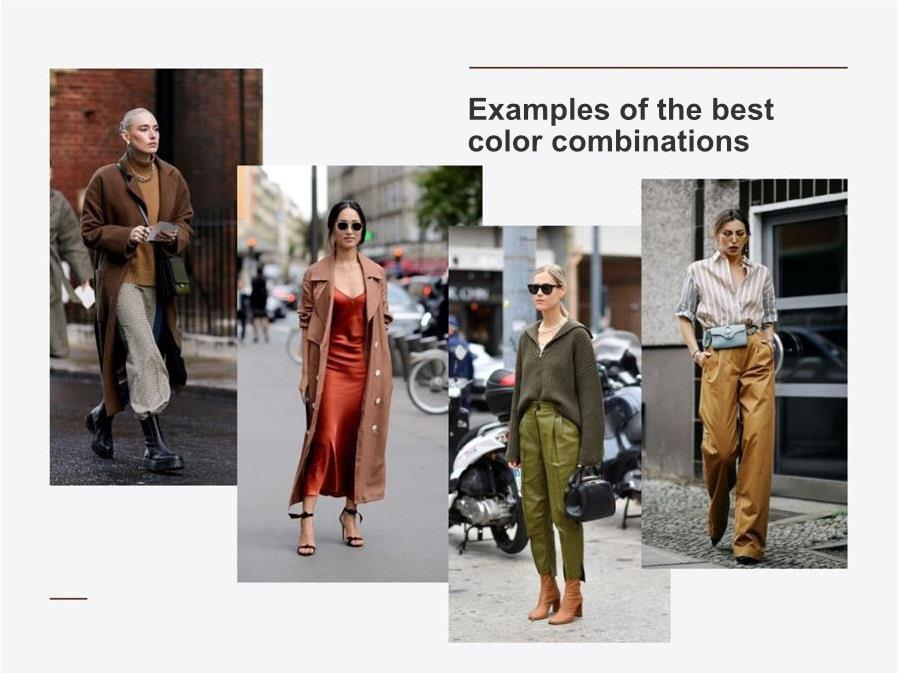 Cost-effective price
We offer one of the best price on Styling Courses. No enrolment payment, no extra costs!
You study 2 semesters. Price for 1 semester (6 months) – 869 EUR
Video lessons
Practical tasks during course
Evaluation of the home tasks and feedbacks by the teacher
Evaluation of the final project on changing the image and style of a real person
Original certificate
Free mailing of a certificate on your post address
Life-time unlimited  access to the course
Seasonal color and fashion trend palette for men's and women's clothing
Fashion trend report for 1 year (fashion trends in clothing and accessories for men and women)
Free lifetime membership in International Association of Image Consultants and Personal Shoppers
Bonus included:  Special kit to begin your Styling and Image Consulting Business
Partly payment — 179 EUR per month
Cost-effective price
We offer one of the best price on Image Consultant Course
No enrolment payment, no extra costs!
Price for 1 semester (6 months) – 869 EUR  – 435 EUR
*With one-time payment for two semesters at once, you get a BIG discount on the whole course (instead of 1738 EUR only 639 EUR)