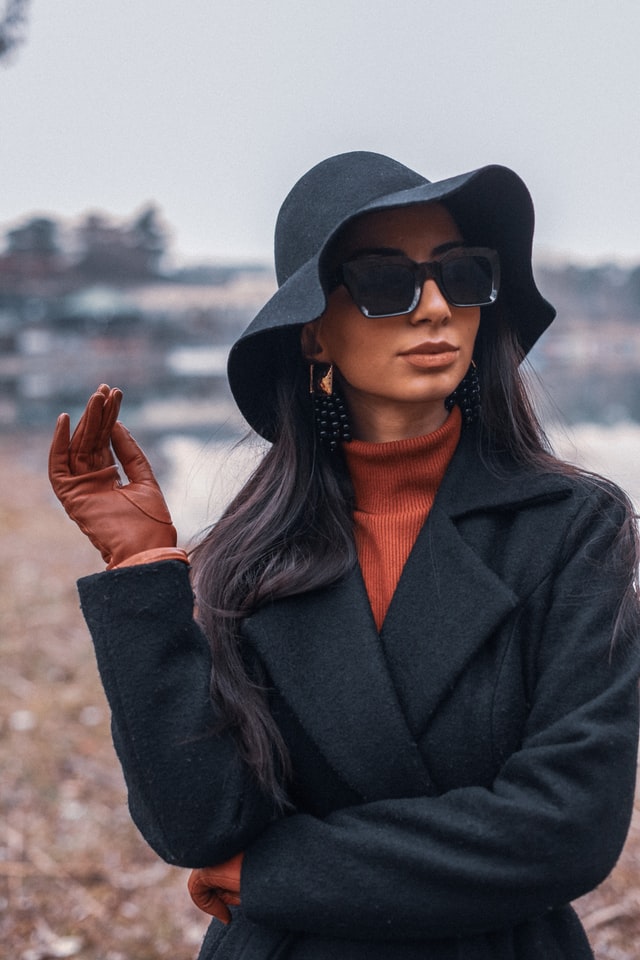 It's getting colder outside, but that's not a reason to wear the same gray sweater and look boring. Warm clothes should not only protect you from the cold, but also give you strength and confidence in your appearance.
Today the Italian stylists of our fashion school will share some ideas with you on how you can dress in an unusual and stylish way this fall and winter.
1. Bright coat
A bright coat, for example, red one, is sure to make you smile and feel great.
It can be worn not only with heels, but also with sneakers.
Best of all, a bright coat is combined with clothing that is monochrome in color (beige, gray, black, white). Another option is to match the coat in color with the bag, and everything else is neutral in color.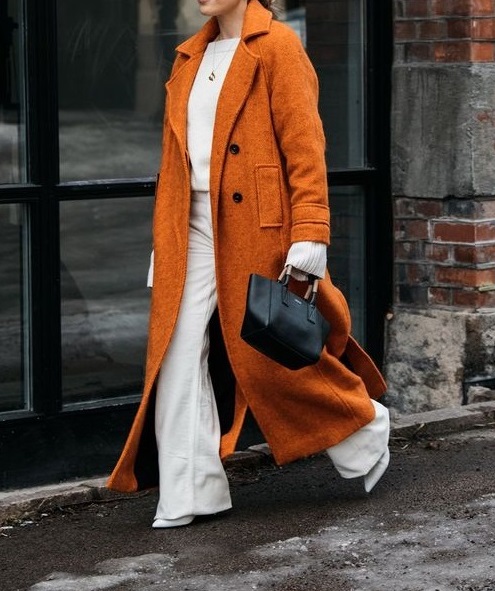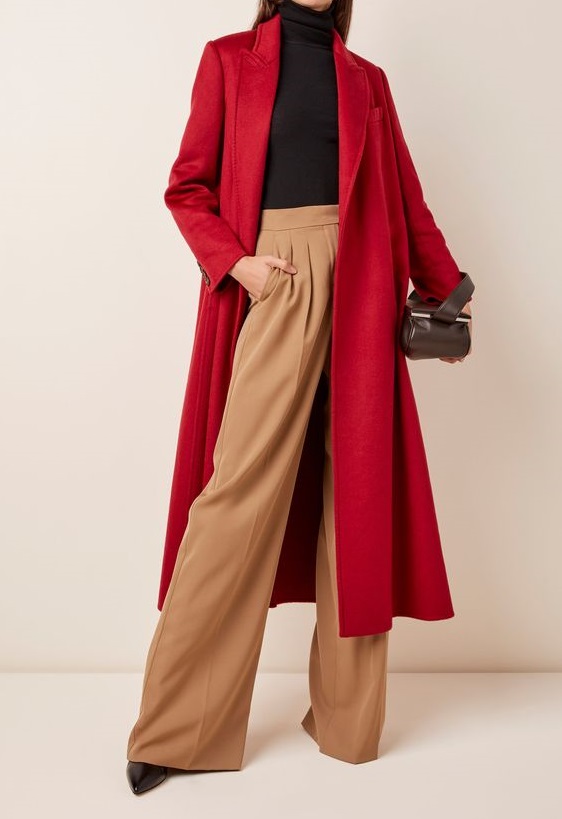 2. Expressive accessories
If you are not ready to wear a bright coat yet, you should try adding bright accents to your wardrobe in the form of accessories (hat, scarf, bag, shoes).
In this case, you choose all clothes in neutral colors and one or more accessories in bright colors. A special chic today is to combine bright colors in accessories that are far from each other.
For example, yellow shoes and a yellow scarf. Or a pink beret and pink boots.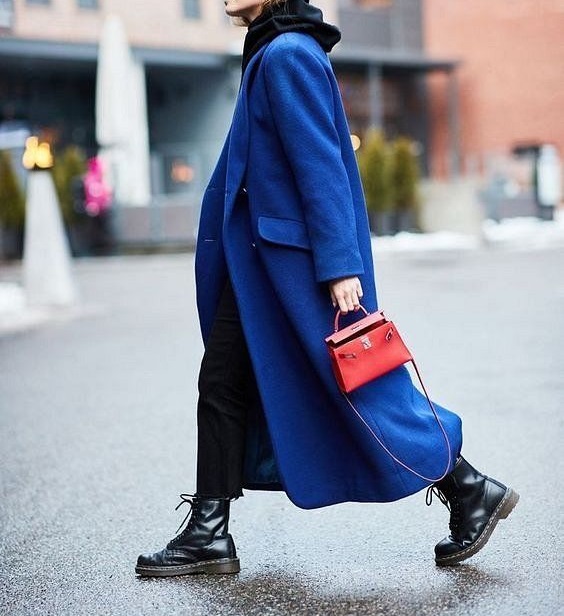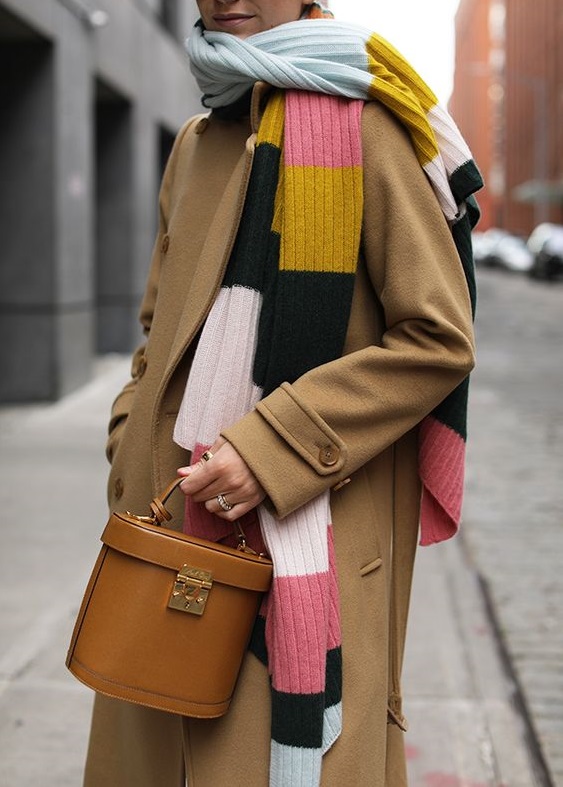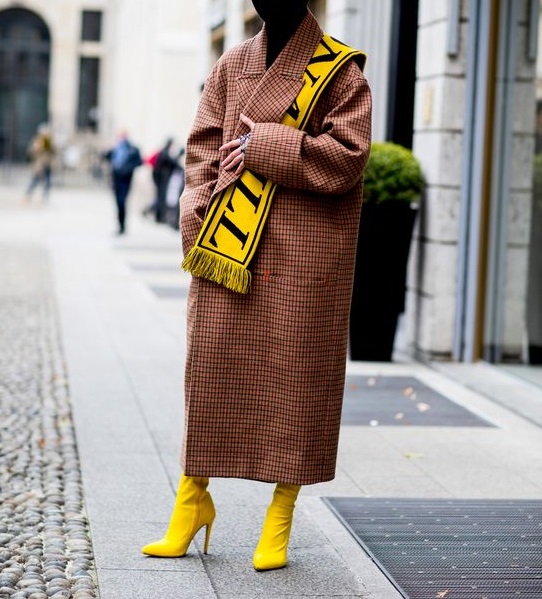 3. More prints
Forget about the stereotype that clothes with a bright print can only be worn in the summer.
You can add a print as an accent or collect the whole look completely based on the shades used in the print.
You can combine several prints together, the image will look unusual.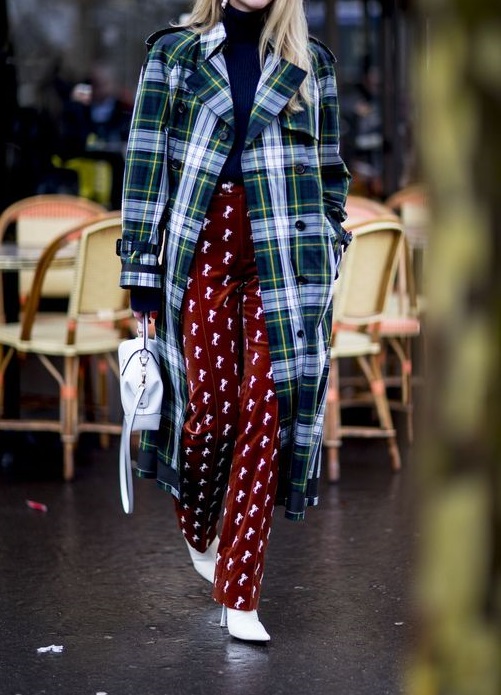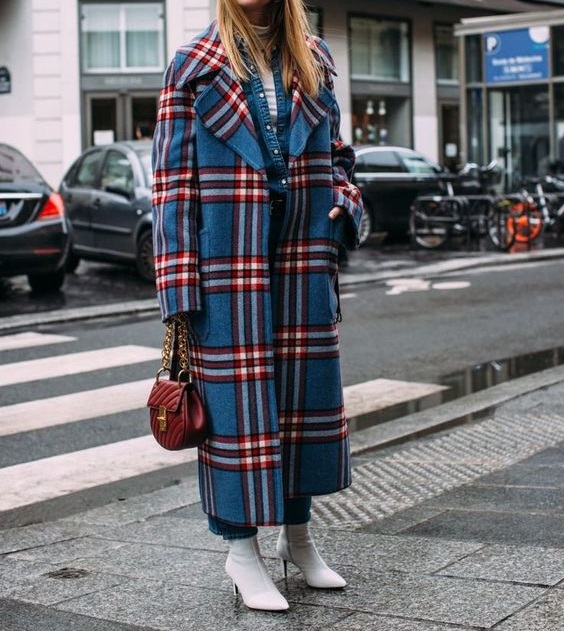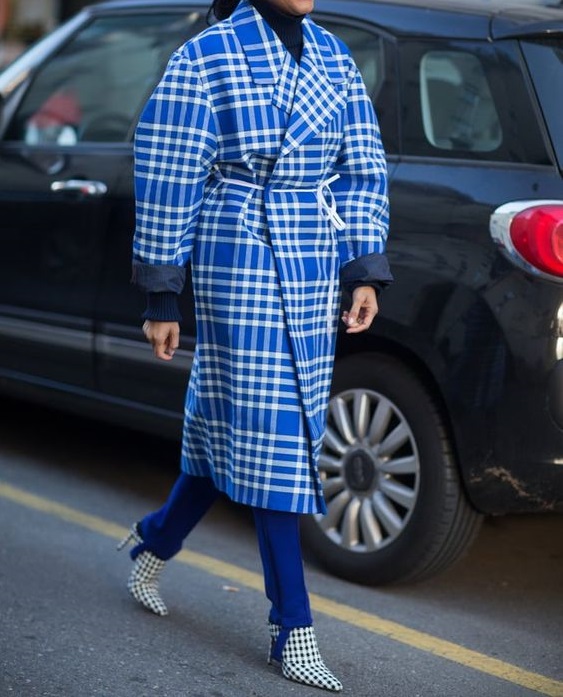 4. Unusual textures
It is not necessary to have in your wardrobe only clothes of bright colors, they may be of neutral shades, but with an interesting texture.
This is a good option for those who are embarrassed to dress too brightly.
Choose clothes in earthy, gray or black tones, but with a voluminous texture. The more unusual the knitting or trim details, the more interesting your outfit will be.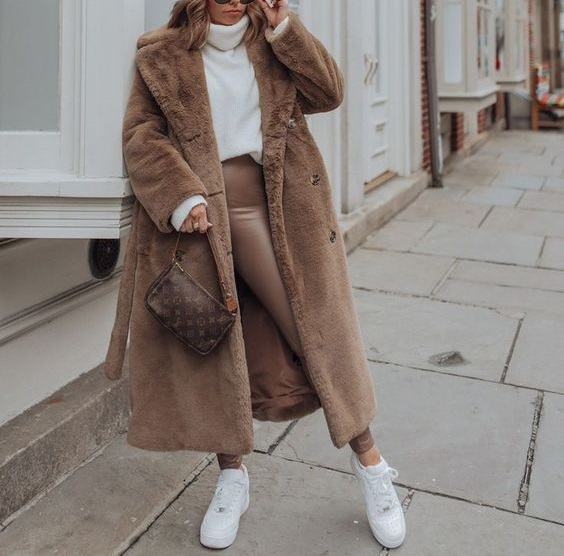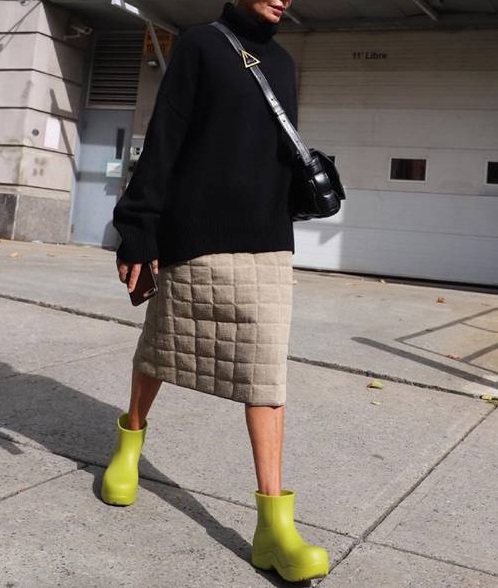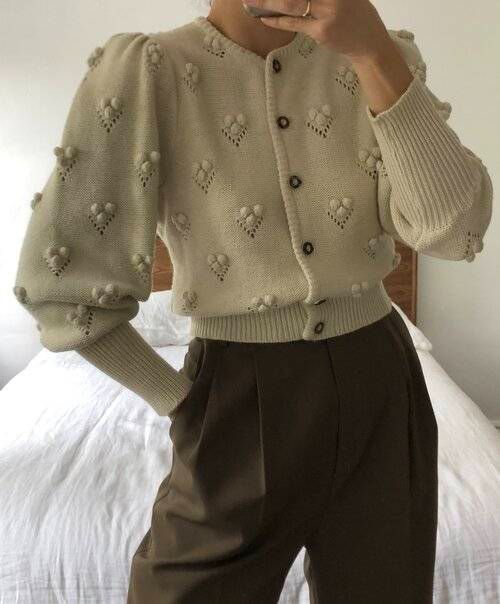 5. Beautiful jacket
If you want to cheer yourself up and those around you this fall and winter, be sure to try adding a beautiful jacket to your look. It can be either a jacket from a man's shoulder, or a feminine jacket in the Chanel style.
It is important to choose a jacket that is unusual in color or texture / style. Combining it with basic clothes (jeans, leggings, shirt, skirt), the set will look very trendy.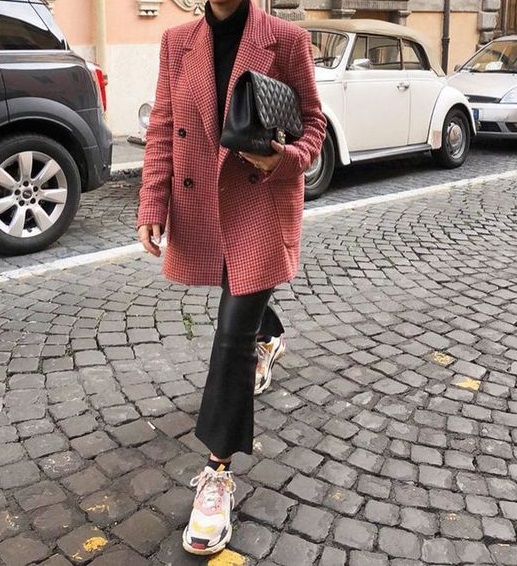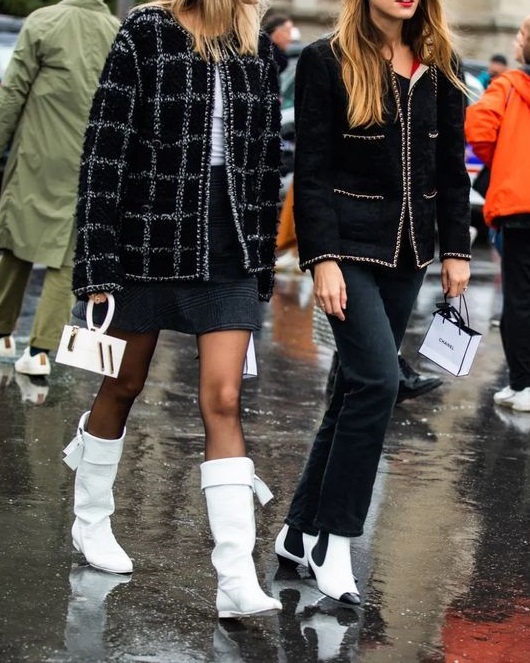 6. It's all about shoes
Bright shoes are considered a good way to update the outfit. In autumn and winter, almost everyone wears the standard brown and black boots. If you choose any other shoe color (it doesn't even have to be hot pink or yellow), your look will look completely different.
We recommend you to choose more versatile models, but in unusual colors. But don't forget that they must match your wardrobe.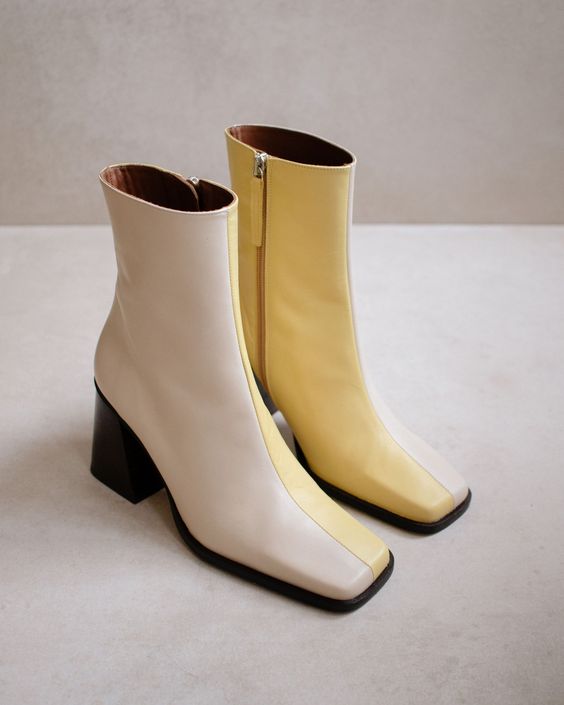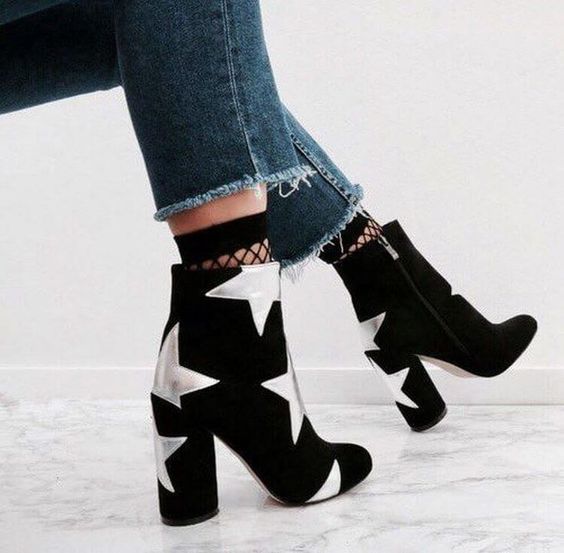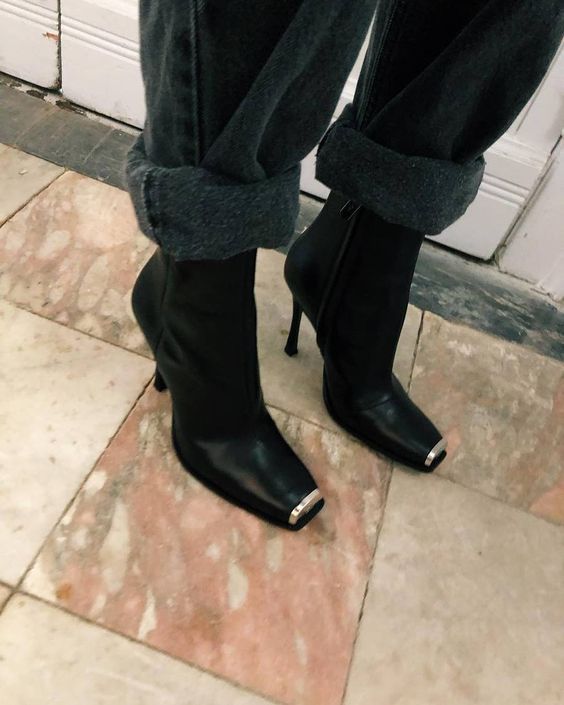 7. Playing with layers
Now is the time to add some layering to your looks. Move away from the usual outfit schemes = jeans + sweater or skirt + jersey.
Try wearing a vest over a sweatshirt, a turtleneck under a shirt, or leggings under a skirt. The more unusual the combination, the more interesting the image.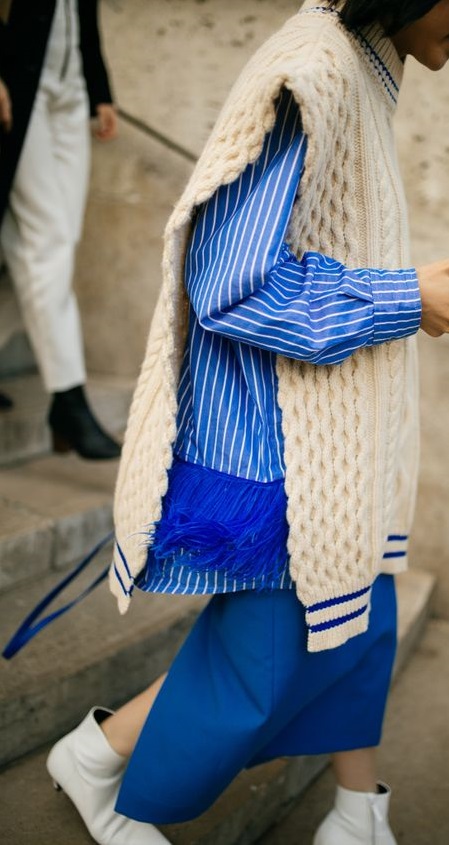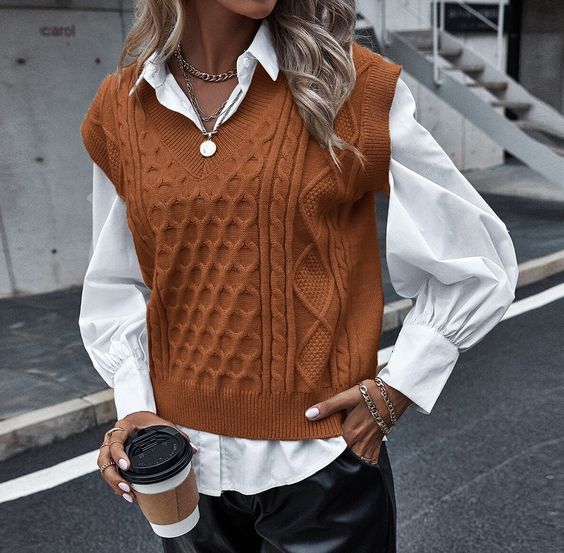 8. You feel cooler in the leather
Leather is another great material that will immediately make you feel gorgeous.
Pair leather pieces with each other for a really cool look.