ProfStyle: Become an Image Consultant and start to work
From 17 to 24 of February we start a new project "ProfStyle" for those who want to become an Personal Image Consultant. You will learn on the Image Consultant course, get a certificate, have a free styling-internship and become to work with real clients.
How the project will be organised:
You will study individually online, any time you want, with big discount
During the styling-internship our school will give you real clients to organise an online image consultation
You will have a Shopping day in the fashion stores
After finishing your study, you will get a certificate and the recommendations from Italian E-Learning Fashion School
Hurry up! We have only 5 places for this project
Foundation program "Certified Image Consultant"
Do you have fashion sense?

Do other people often say to you:
"You dress so beautiful … can you help me choose clothes too?"

If yes, you should try yourself as an Image-consultant and Personal stylist.
An image consultant helps people to look and feel their best. You change style, analyse wardrobe, make personal shopping, create outfits for important events for celebrities.
Sign up for online course "Certified Image consultant" and only in a half-year you will become a personal stylist and start to earn a lot of money.
Why to choose this course
1 course=3 professions
After this course you will get 3 professions: Image Stylist, Celebrity Stylist and Personal Shopper
50% time – Practise
During course you will make wardrobe analyses, image consultations, personal shopping sessions for real clients
Membership in the International Association
Course is divided into 2 parts:
Part 1 – Theory
You watch video tutorials on modules and learn additional materials.
Part 2 – Practice
You do practical tasks, send them for assignment to teachers of fashion school and receive feedbacks with detailed analyses of works
It's around 30 hours of video lessons with the English subtitles and 50 hours of practise.
Module – Personal Styling: body shape analysis of a person
analysis of the body types in fashion
how to create stylish looks for different body types
how to create wardrobe for "clessidra" body
how to create wardrobe for pear body
how to create wardrobe for apple body
how to create wardrobe for square body
how to create wardrobe for round body
combination of geometry in a female shape
how to choose a swimsuit for different shapes
how to choose clothes for different body types: practical advice
composition of outfit. How to combine layers
how clothes should fit
waistline of clothing
how to choose accessories for each body shapes

Module – Color analysis of a person
color combinations: rules
how to combine NO-colors. Color combo
pastel colors, silver and gold
the most trendy color combinations
colors of clothes and accessories
colors and body shape
how to use prints – mix&match
how to use stripes in outfit
"jeans" color
how to match accessories to your outfit
color phototypes: how to find the best colors for a person
color consultation for a person: which colors to choose

Module – Image Consulting: Style analysis
The Vintage style
The Creative Style
The Boho-Chic Style
The Sexy Style
The Casual Style
The Sport Style
The Street Style
The Hip-Hop Style
The Chic Style
The Classic Style
The Tomboy Style
The Rock Style
The Preppy Style
The Romantic Style
The Minimalism Style
How To Choose The Style For A Person
Outfit for evening. How to create it
Outfit for evening: accessories
Dress code: white and black tie
Dress codes: informal, casual, festive
Color combination: make up

Module – Fashion and Trends for Image Consultants
haute couture and luxury in fashion
premium brands in fashion
mass market brands and fast fashion
first & second lines of a fashion brand
licensing for apparel fashion and fashion industry

how to create a fashion collection

production process of a fashion collection
fashion groups: how fashion works
most 

prominent 

fashion designers
fashion shows and fashion week
how to visit a fashion week
history of fashion in 20th century. how it all began
history of fashion. 1900-1930
history of fashion. 1940-50s
history of fashion. 1960-70s
history of fashion. 1980s
history of fashion. 1990s till date
history of fashion: modern styles: boho-chic, preppy, bon ton styles

Module – Wardrobe analysis
how to create a new wardrobe
wardrobe analysis
must have of the wardrobe
wardrobe analysis. Practice
how to choose shoes
how to choose shoes. Practice
how to choose a bag
how to choose glasses
how to choose belts
how to choose hats
how to use accessories

Module – Styling for celebrity and VIP
how to become a stylist for celebrity
styling for celebrities
how to work with celebrity
where to get dresses for celebrities

Module –  Image Consulting and personal shopping service
who is a personal stylist
personal shopping. Secrets
fashion-draft for a new client
services of the stylist: what should be for free
how to make image and style consultation

Module – FINAL PROJECT
At the end of your style course you should complete the final project on changing the image and style of a real person, which will be evaluated by the teachers.
To become a professional Image Consultant you need a lot of practice.
That's why 50% of time on this course you will make workshops and practical projects connected with image and style.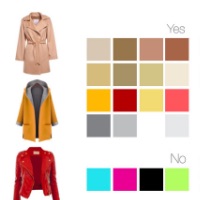 Practical projects during course
You will:
Create color palettes for people
Make image consultations on the body type
Make wardrobe analysis
Organize Personal shopping for a client
Develop style for a Celebrity
Create style for a person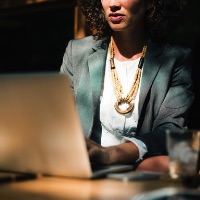 One-to-one feedback
After starting the course you will have your own personal mentor who will follow all your process of study and give you feedback to help you improve. You send your home projects by e-mail and receive detailed comments.
All our mentors are professional image-consultants and stylists.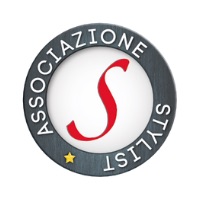 Association of image-stylists of Italian Fashion School (ASS)
Immediately after completing the course, you will be able to join the association of stylists. We will advertise you and help you find clients for image consulting and style projects all over the world.
How to study on this course
2. Get an access to
our distant e-learning portal
4. Perform practical tasks
and get feedback from
a teacher
5. Perform tests and final project
START DATE
Anytime – Image consultant course is online, so you decide when class is in session. Start when you're ready and study in your free time. On average, the education process on this course takes up about 3 to 6 months
Anywhere – log on and work on your course from any internet-connected device – computers, tablets, and smartphones, it doesn't matter where are you.
At Your Own Pace – with no deadlines or due dates, you are in control of how quickly you progress through your course. You will have a life-time access to all materials of the course.
LANGUAGE
All the lessons and practical tests are in English. This course has also English subtitles
WHO CAN ATTEND THE COURSE
No previous experience and education in fashion is required. You can be a beginner or already work in fashion industry.
HOW TO ENROLL
Choose version of the course in the price area and click "Order now"
Pay the course
After payment, during 1-2 working days, you will receive a password to access the e-learning portal
Watch video lessons, complete practical projects and assignments. Send home-tasks to your personal mentor
Receive feedback about your home tasks from teacher
Get a certificate
European certificate of Professional Image-Stylist
After you finish a course and complete all practical projects and assignments, you will receive a certificate.
You will have in certificate 3 specialities: Image Stylist, Personal Shopper, Celebrity Stylist
Karine Melik-Askarova, Austria
I liked the program of training very much. The most useful and interesting things for me were the performance of home and practical tasks. I learned really much analysing the mistakes and defects by means of a sensitive and professional advices.
Yana Fomina, Netherlands
I chose this school for a convenient training format and for European origin and did not regret it. The lectures are made in a format that is truly accessible for study, the teachers are wonderful (professionals in their field), the feedback is bomb, all the materials in the course are aimed at achieving a result — becoming a stylist.
Olga Kanushina, Russia
Why did I choose the Italian fashion school? Italians know a lot about fashion and style! Their fashion approach for style is always modern. Less taboos and restrictions than at other schools. Always provide up-to-date information for study. Push for a modern look at fashion.
Ingrid Druzhinina, Russia
The lessons were clear and rather short, however, they contained very much useful, fresh, necessary materials, the teachers are real European professionals!
Irina Mosova, Switzerland
I was impressed by the professional approach – everything was clear and understandable, without "water" and a huge stream of classical-style knowledge from teachers who have intuitive fashion sense from birth. It was a great time, thanks!
Yana Kopke, Italy
Excellent education, new and non standard approach, young faces, exiting atmosphere, pleasure to share the knowledge… Well-done, what a brilliant idea!
Oksana Samoylova, Russia
I chose courses of the Italian E-Learning Fashion School and for me it was the find, it was what I intuitively looked for. The provided material are very capacious, informative, unique.
Fernanda Leony, Brazil

in this course i loved to see that you can play with colors, even if it's not your "season". i really loved it! I would like to thanks everyone for this amazing course.
For sure i became a much better professional in my area.
Svetlana Makulova, Italy
Living in Italy I dreamed of studying as a stylist, but there were a lot of doubts because of the high price and employment! Much to my happiness, one of the most beautiful days I came across a distance learning ad. I watched several short free videos on the platform and realised that it was mine! I studied on my personal free schedule!
Viktoria Sherbinina, Kazakhstan
All teachers are really Italians, experienced teachers, very qualified. I began to think in the field of style quite different, the worldview turned upside down. It is very valuable to me.
Irina Tikhomirova
Irina tells us about her studies:
Thanks a lot! It is very interesting to study in your school! Unique information, interesting presentation, attentiveness, friendliness, quick feedback — it's so cool, very high standards and quality of studing.
Irina's practical home tasks
To see more click here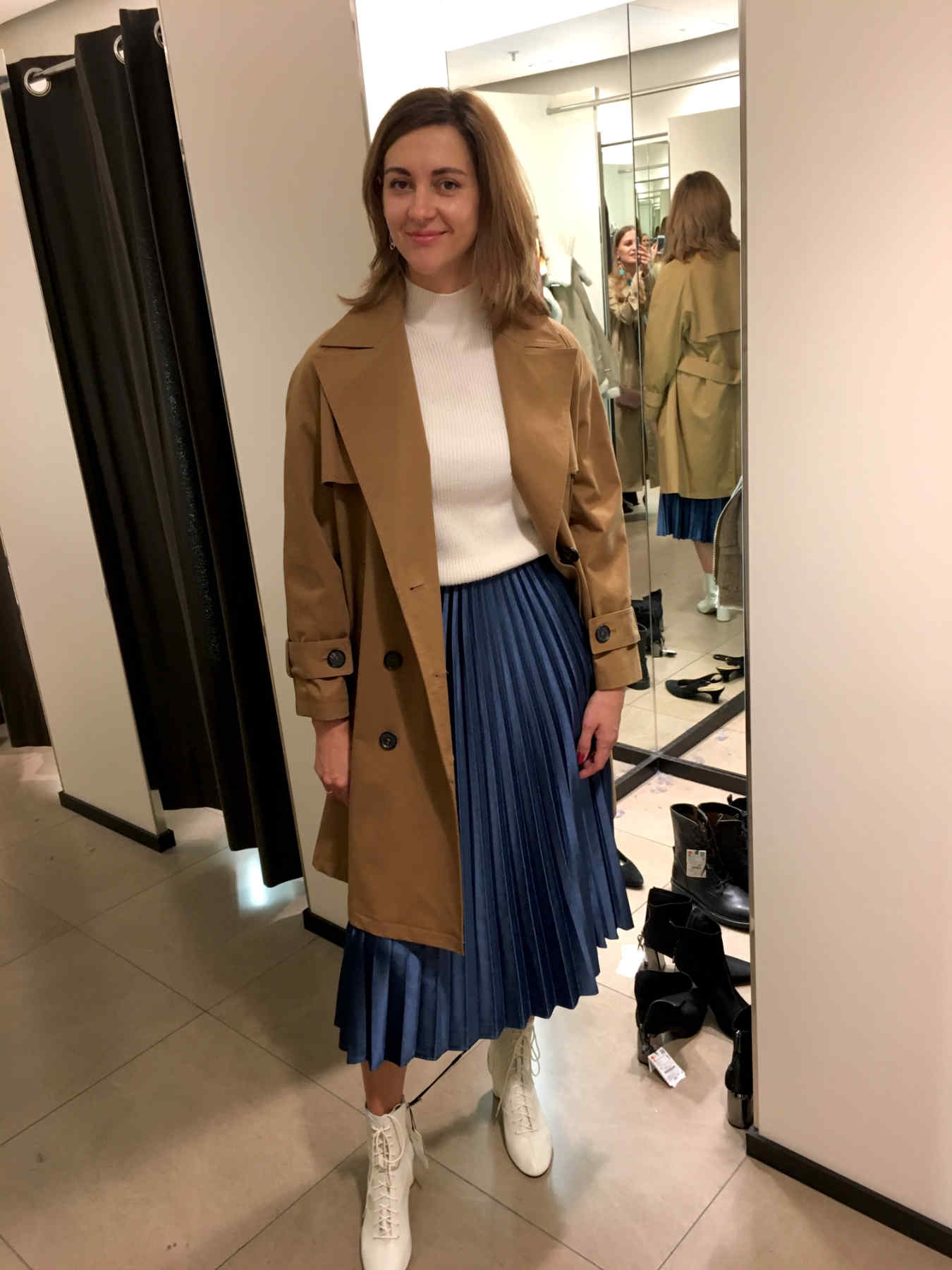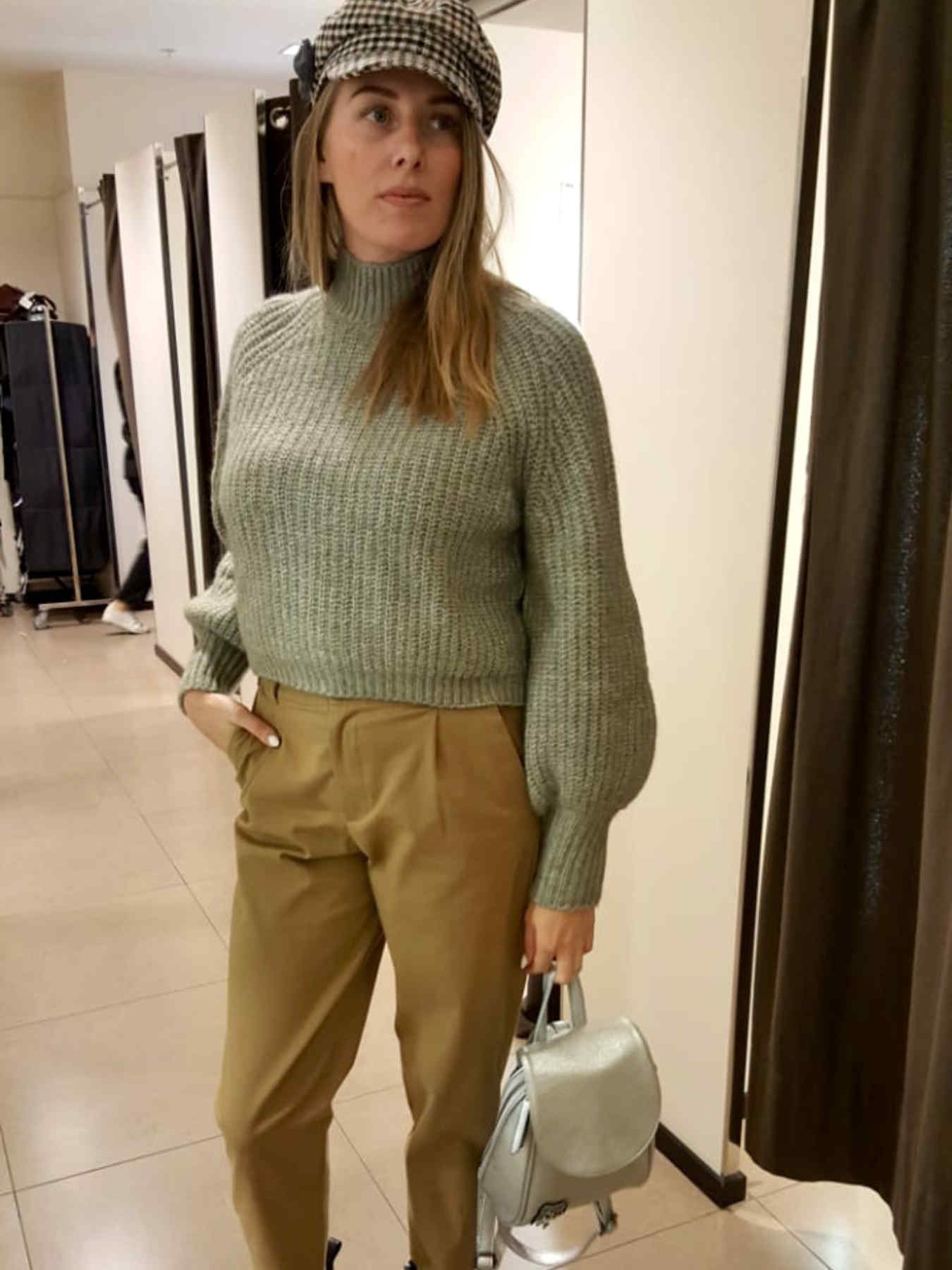 Elena Porkhunova
Elena tells us about her studies:
I thank Italian E-Learning Fashion School for this opportunity. You are the best!!!I thank the school for the knowledge!
Elena's practical home tasks
To see more click here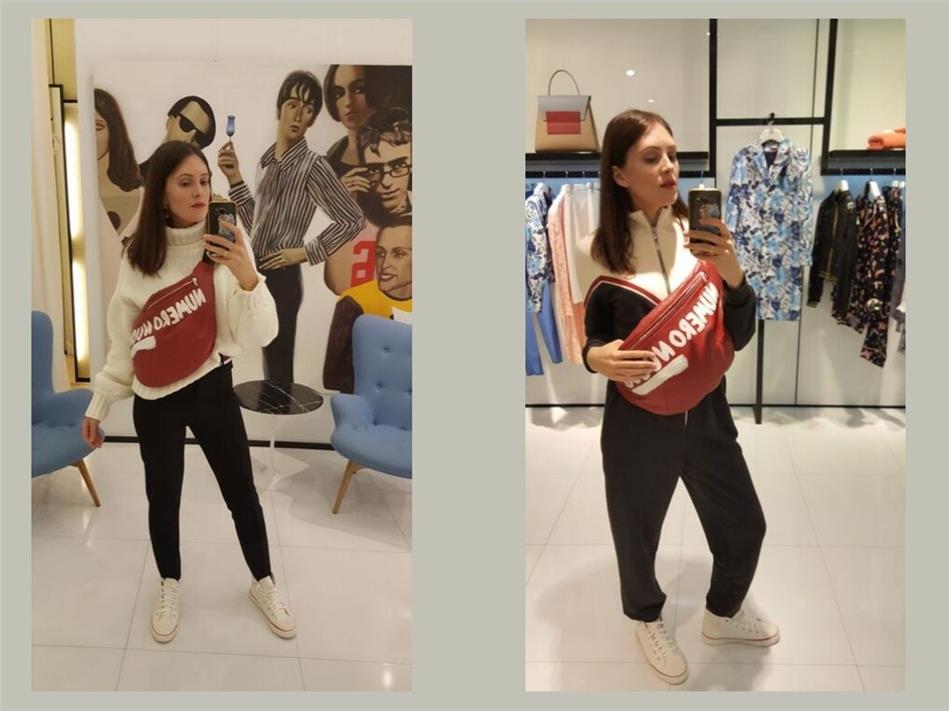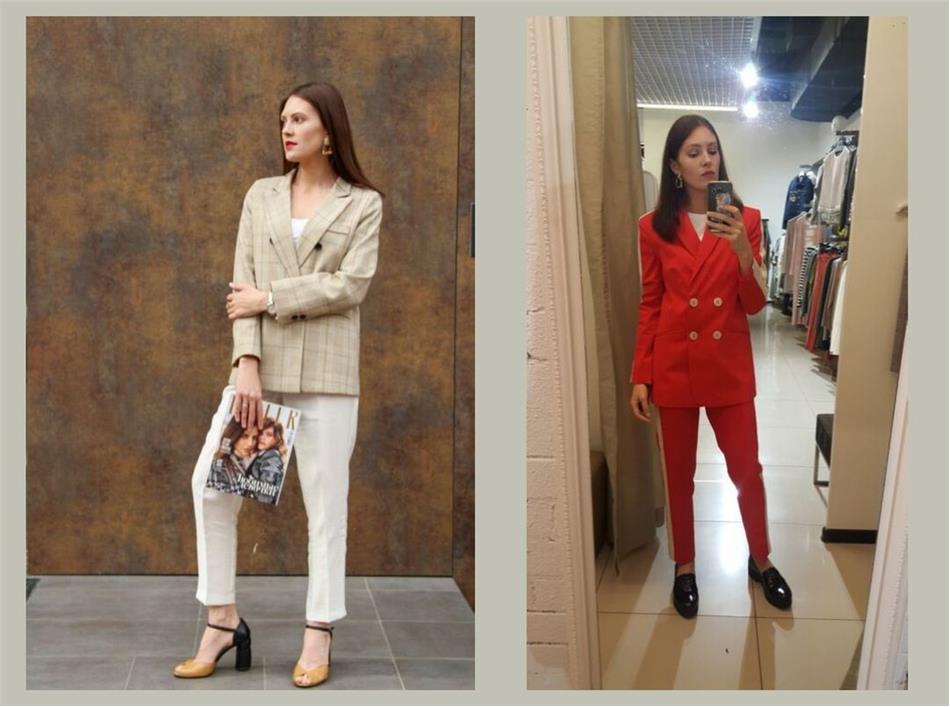 Anna Kalutskaia
Anna tells us about her studies:
I like the educational process. The Italian teachers don't put a framework in creativity. I like the easy and, at the same time, professional approach to studying with experienced international stylists.
Anna's practical home tasks
To see more click here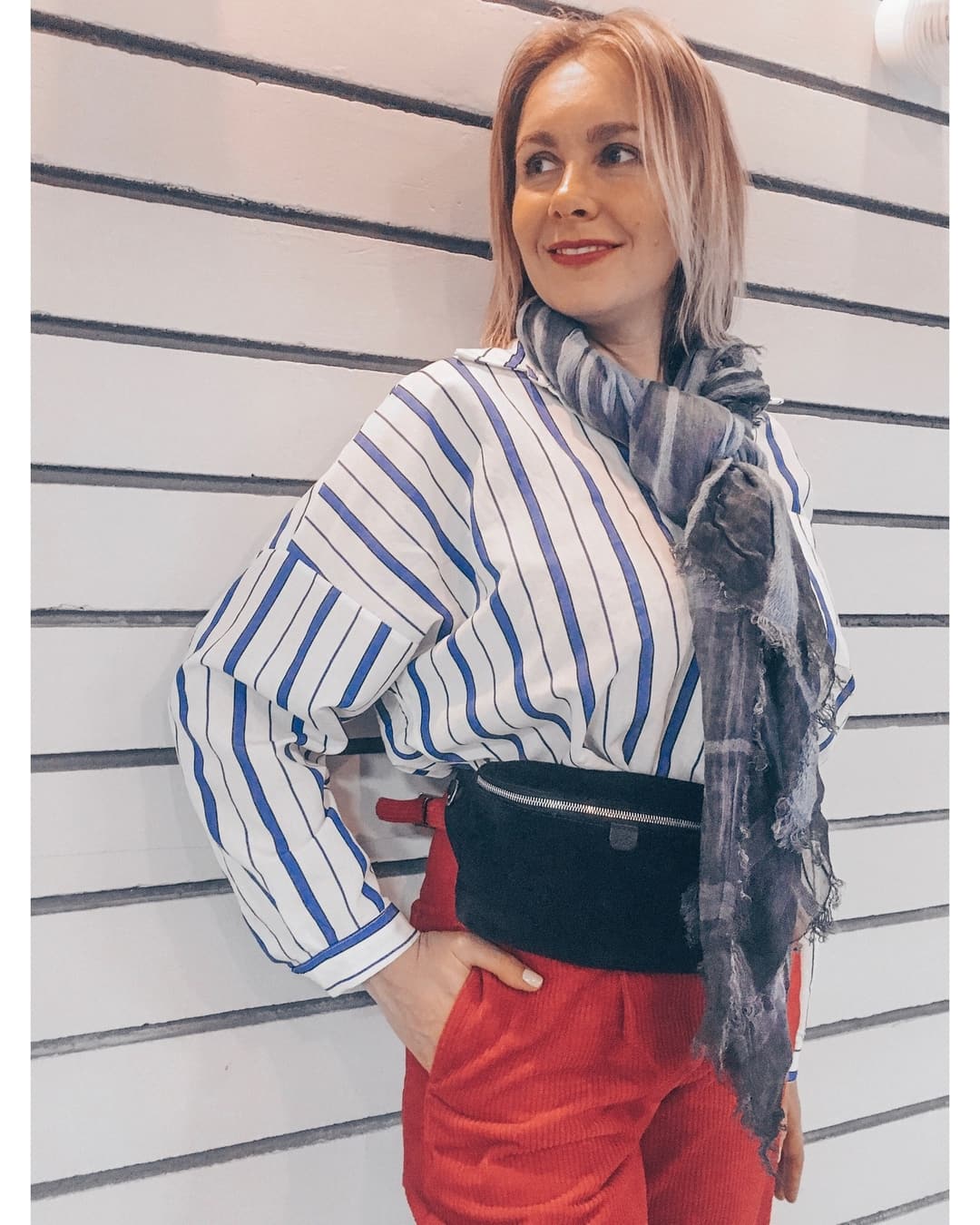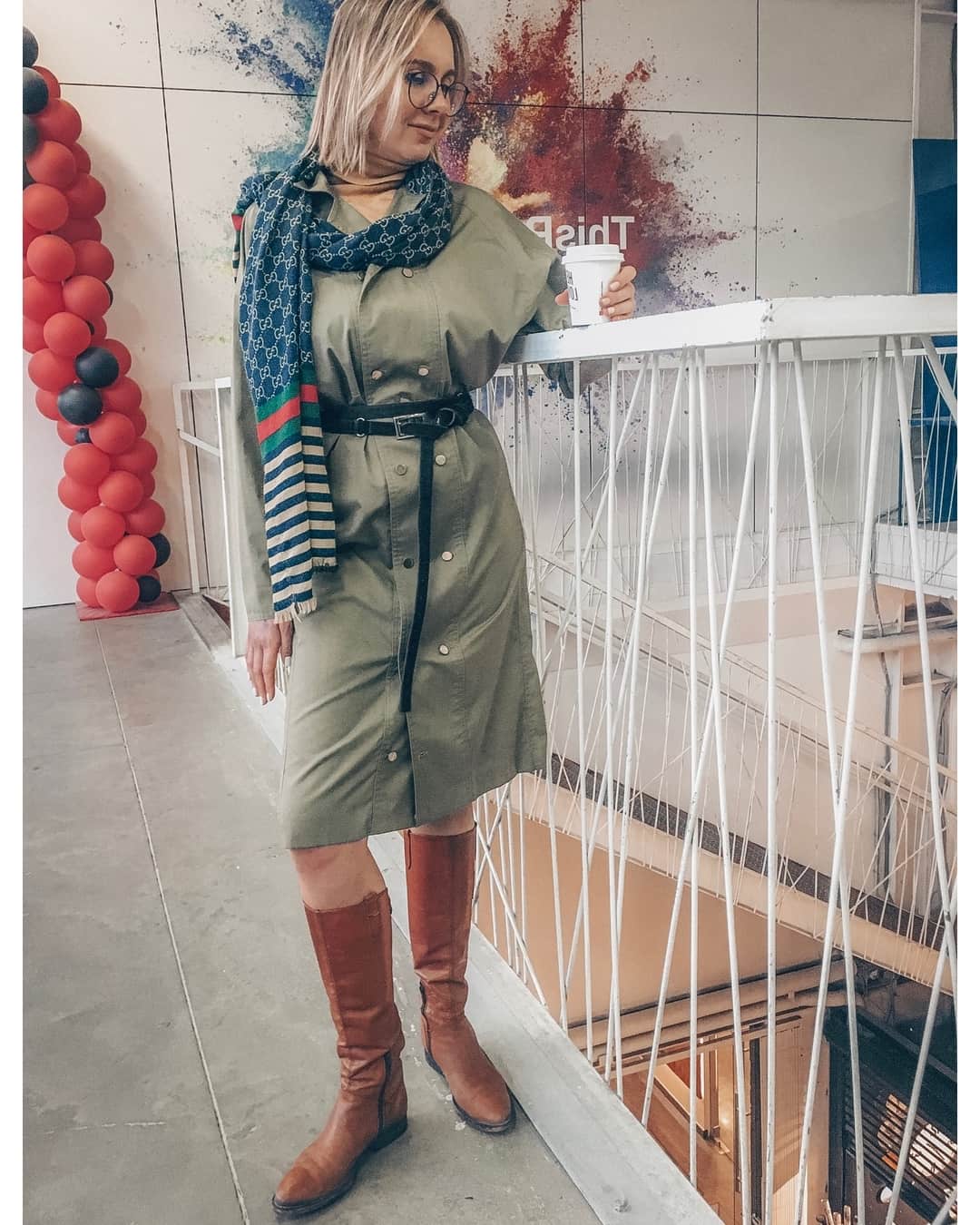 Zhanna Strakhova
Zhanna tells us about her studies:
Thanks to all the teachers of the Italian E-Learning Fashion School! You can help to fulfill the dreams! I wish you development and prosperity!
Zhanna's practical home tasks
To see more click here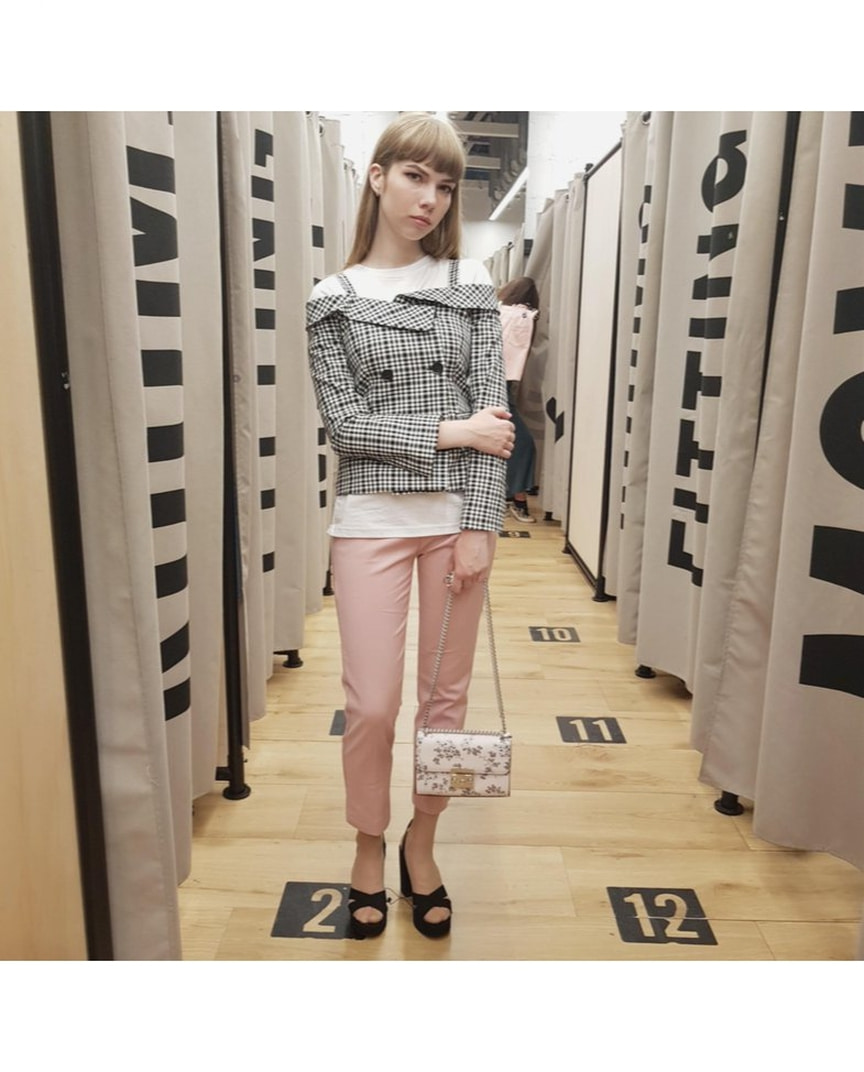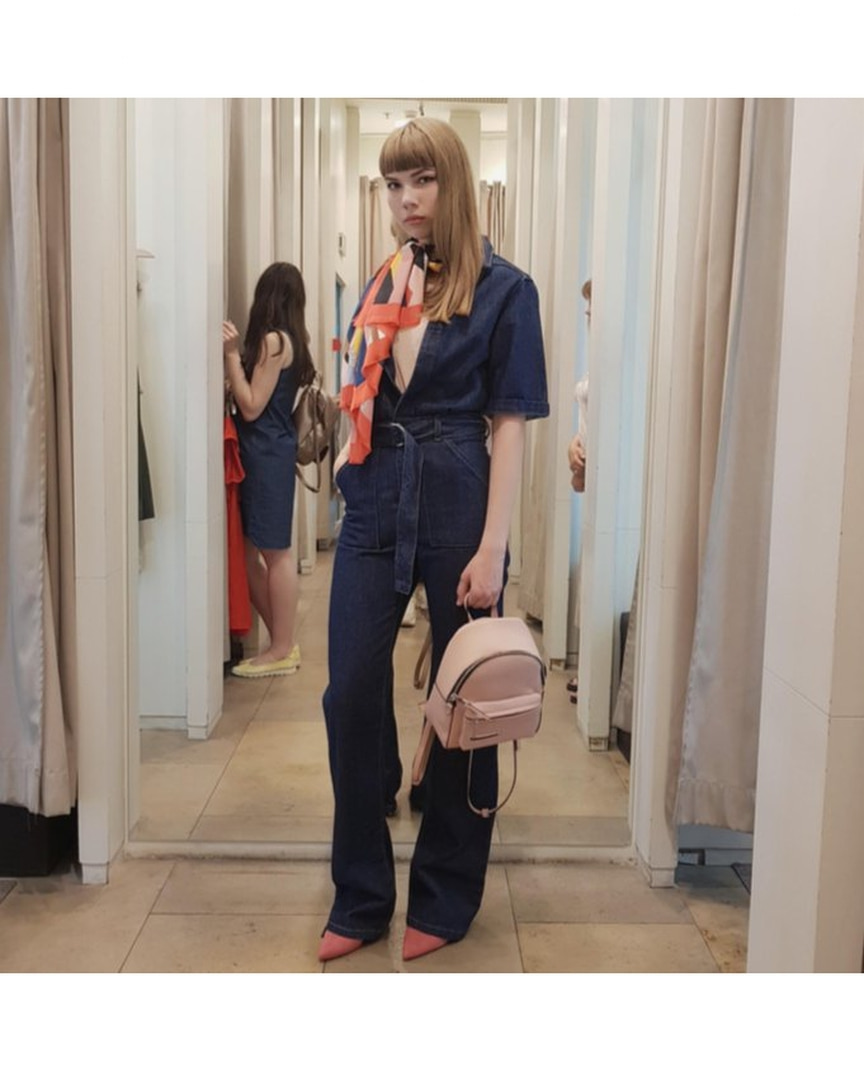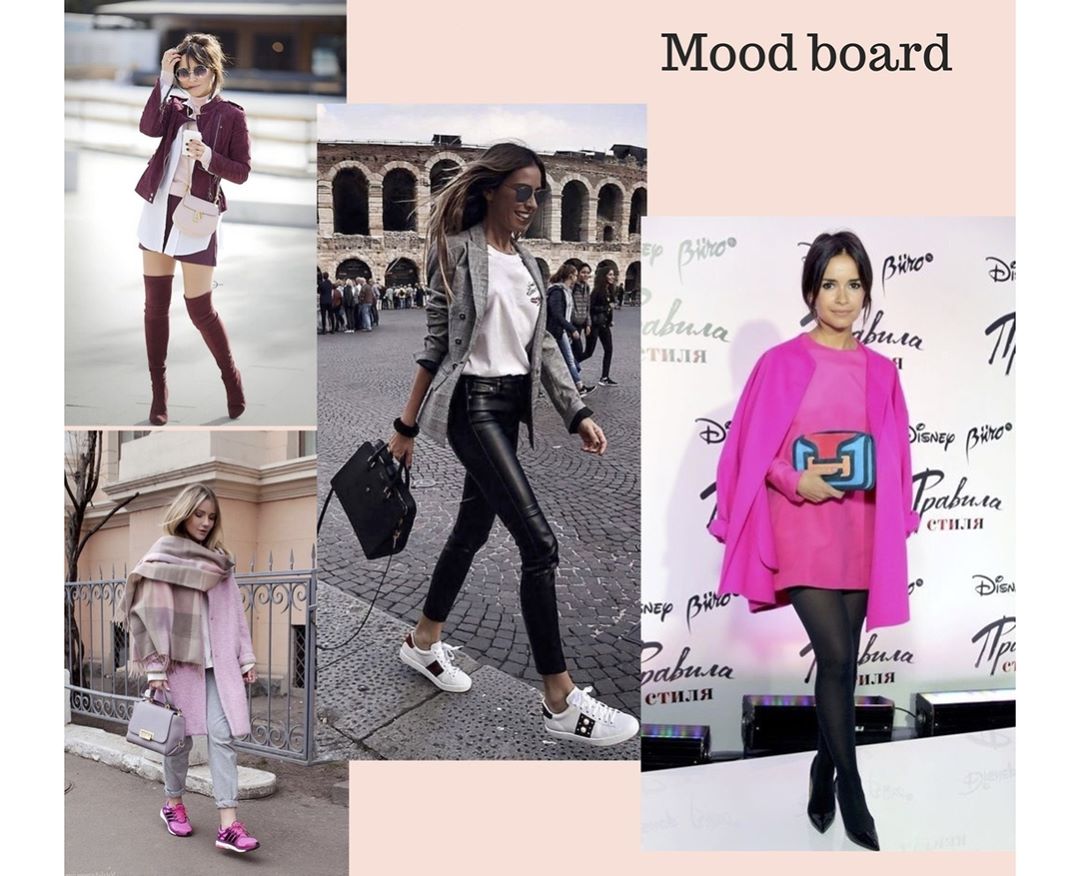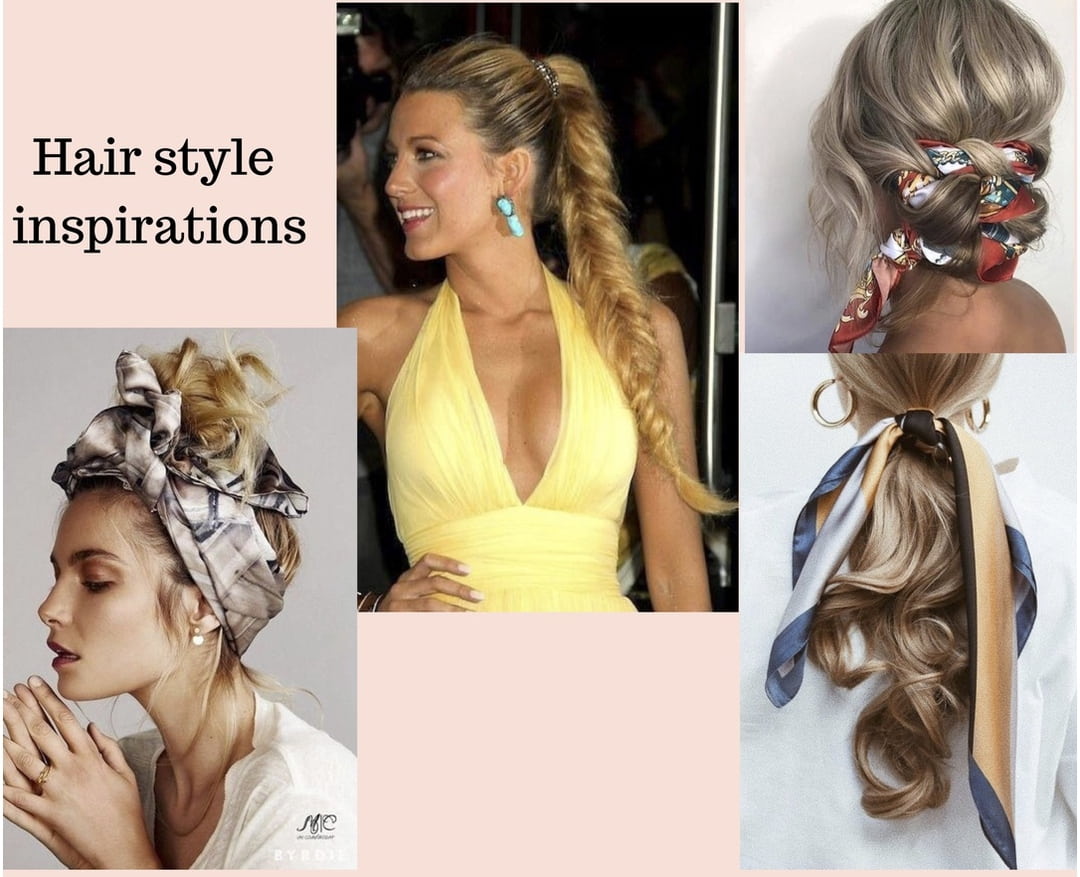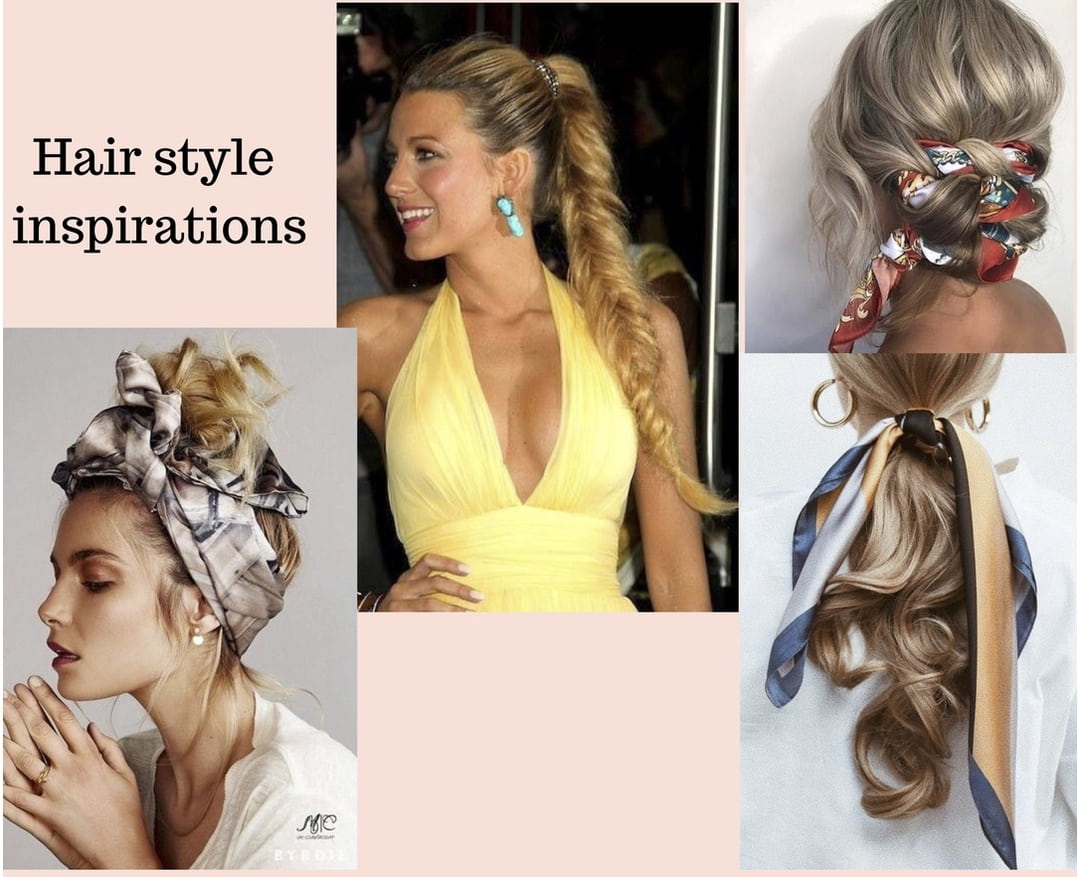 Zoia Panina
Zoia tells us about her studies:
I watched all the videos of the module Creating style and image with great pleasure . For homework, I continue to choose myself, as I believe that first of all you need to deal with your style and wardrobe.
Zoia's practical home tasks
To see more click here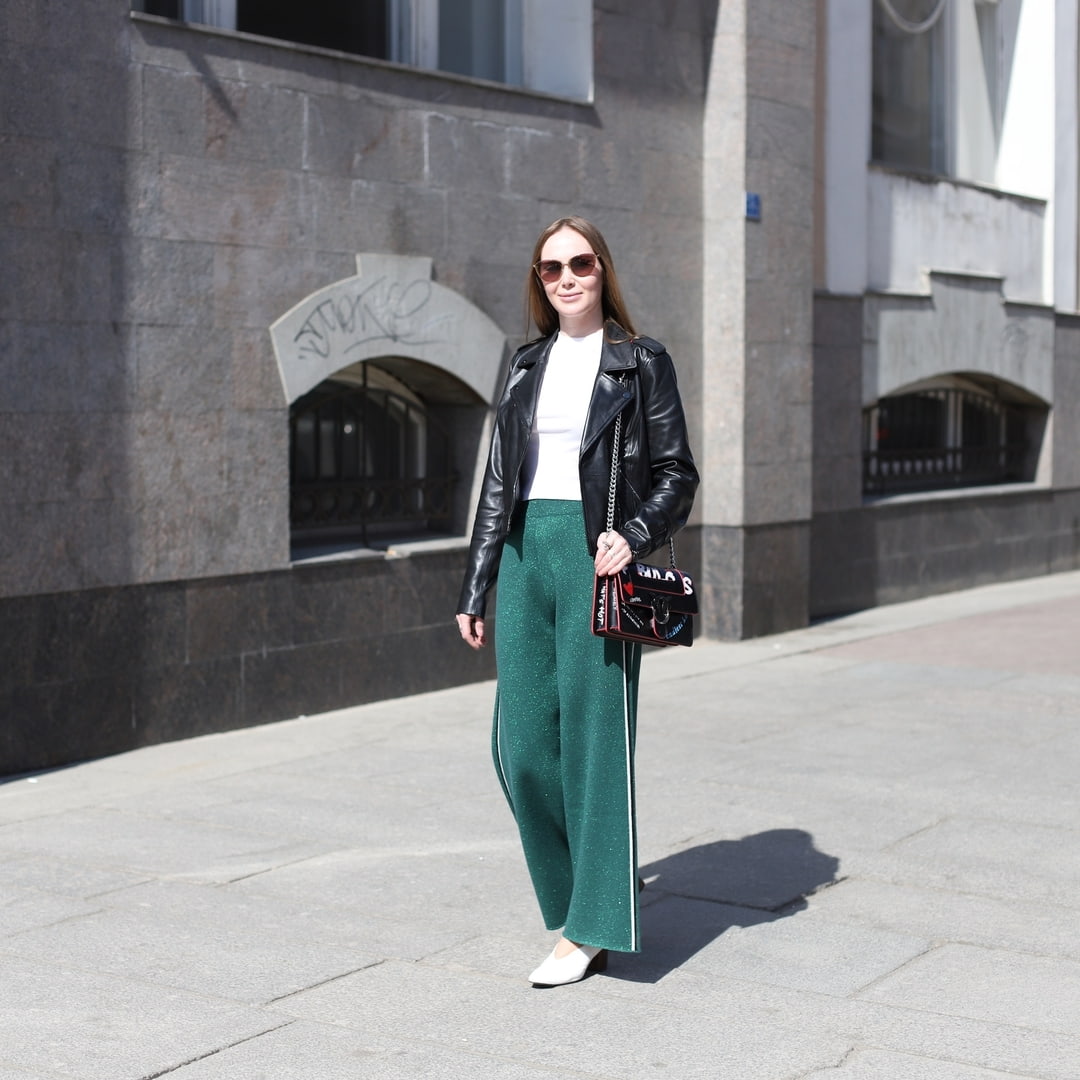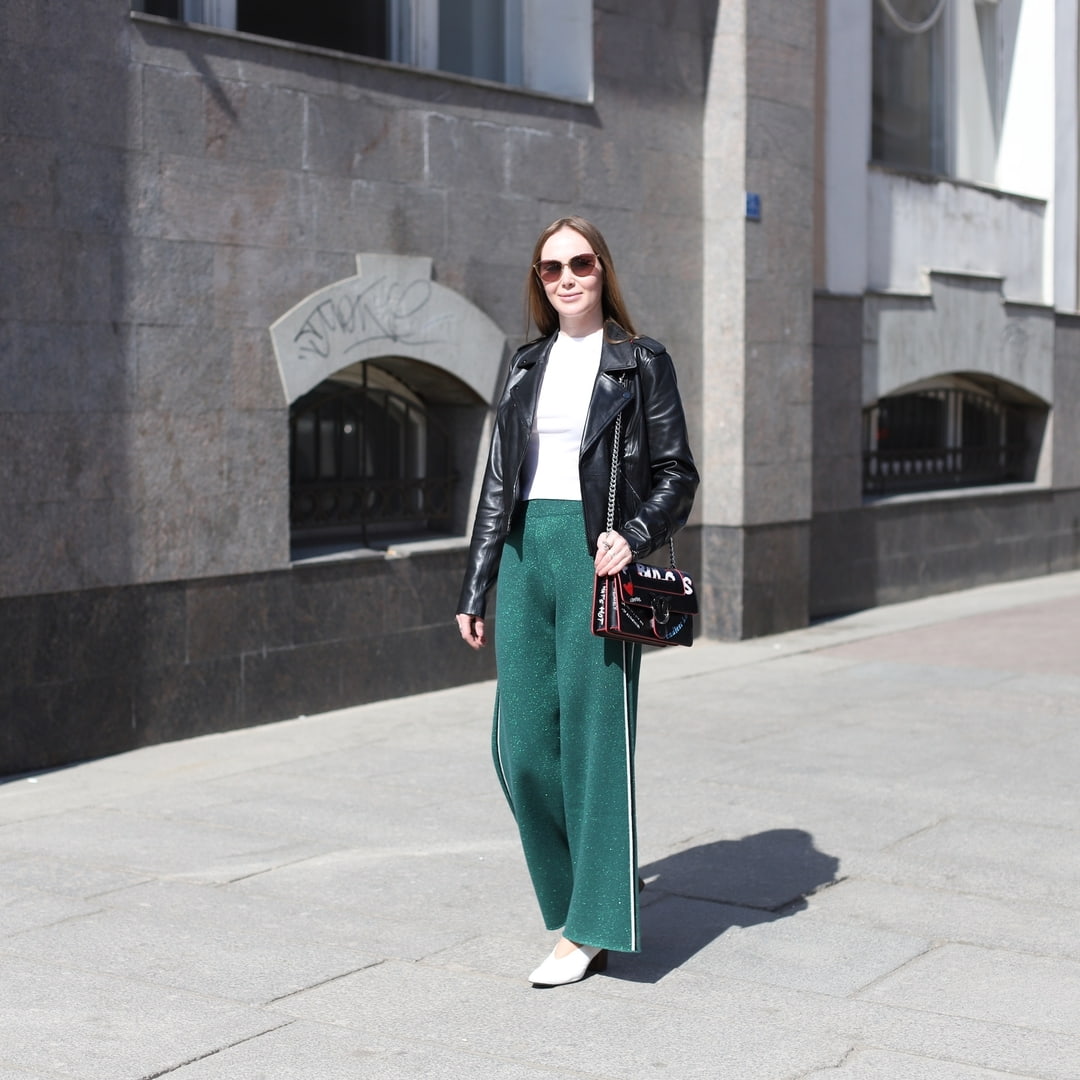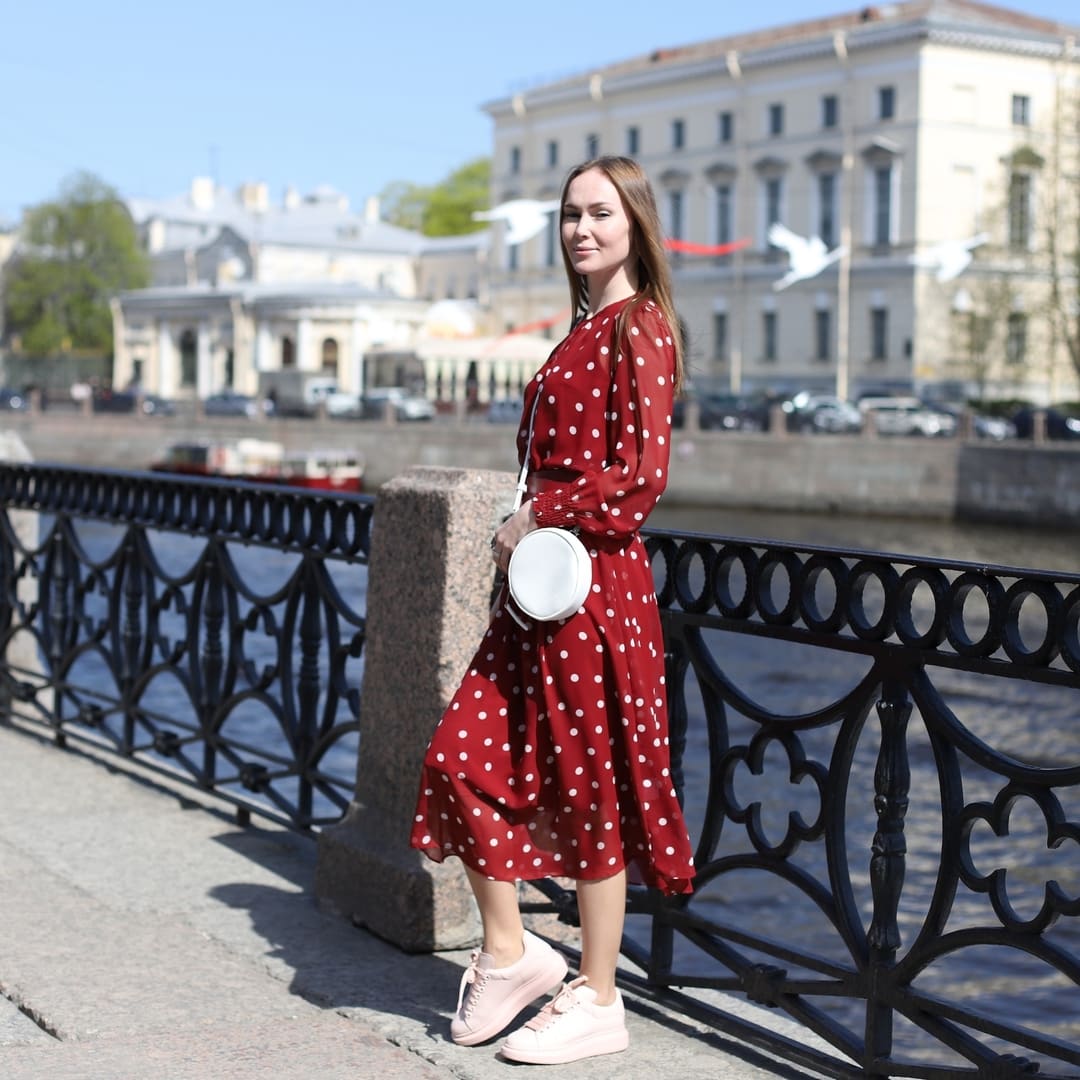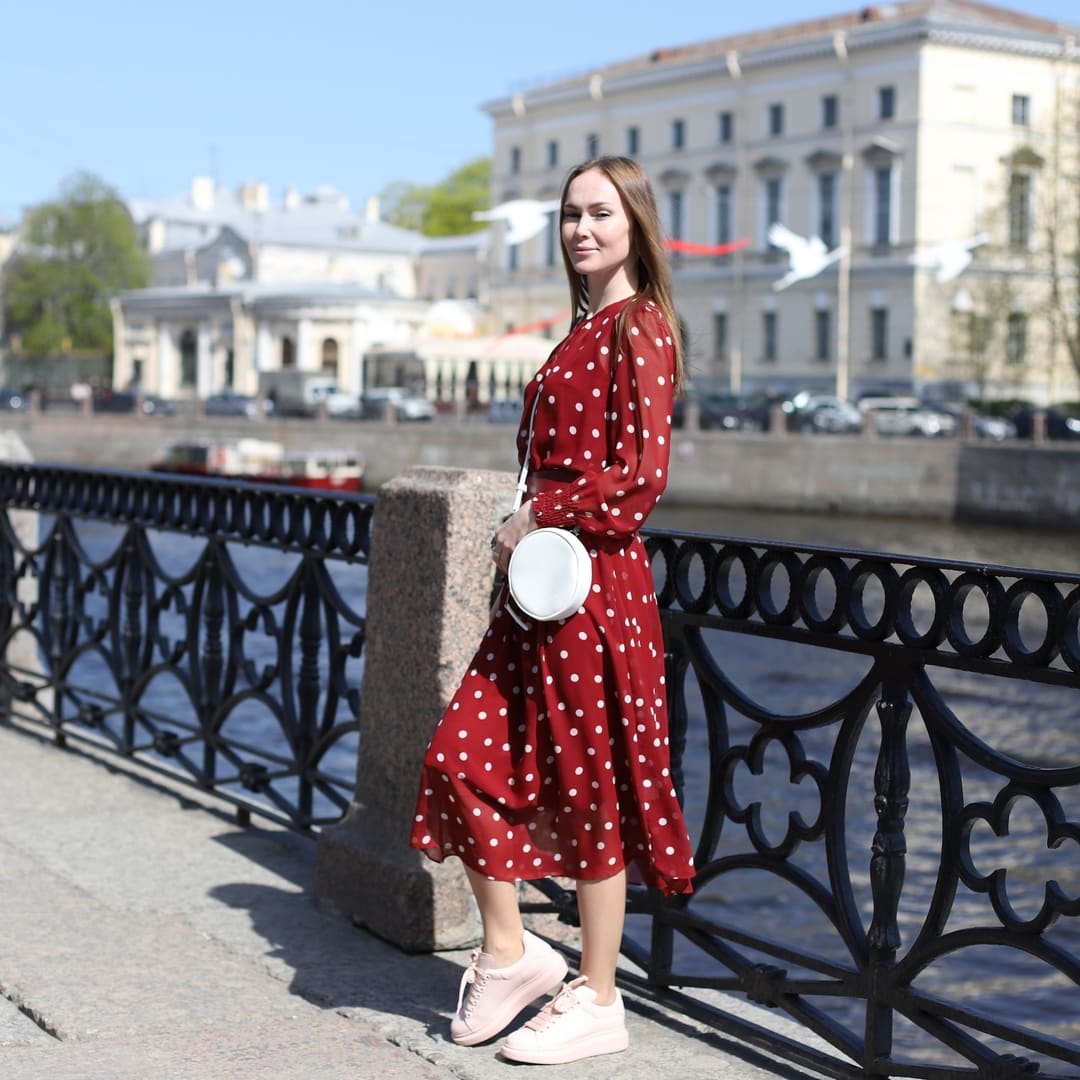 Elena Gornik
Elena tells us about her studies:
I really liked the methods of teachers. These are smart interlocutors who don't press authority, but offer directions.
I felt their support and objectivity when I did my home tasks.
Elena's practical home tasks
To see more click here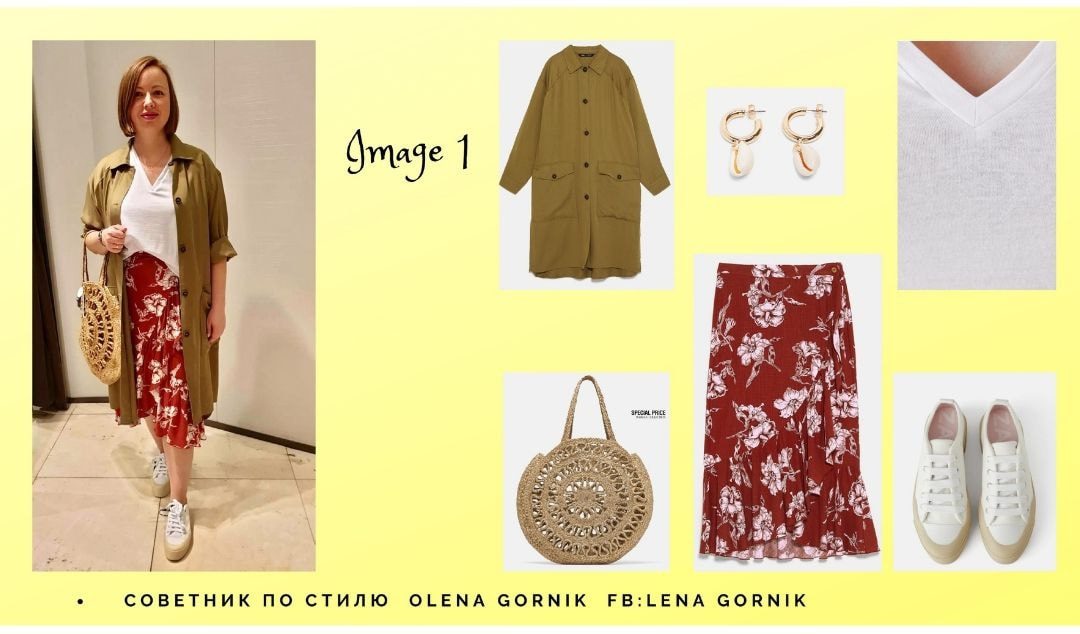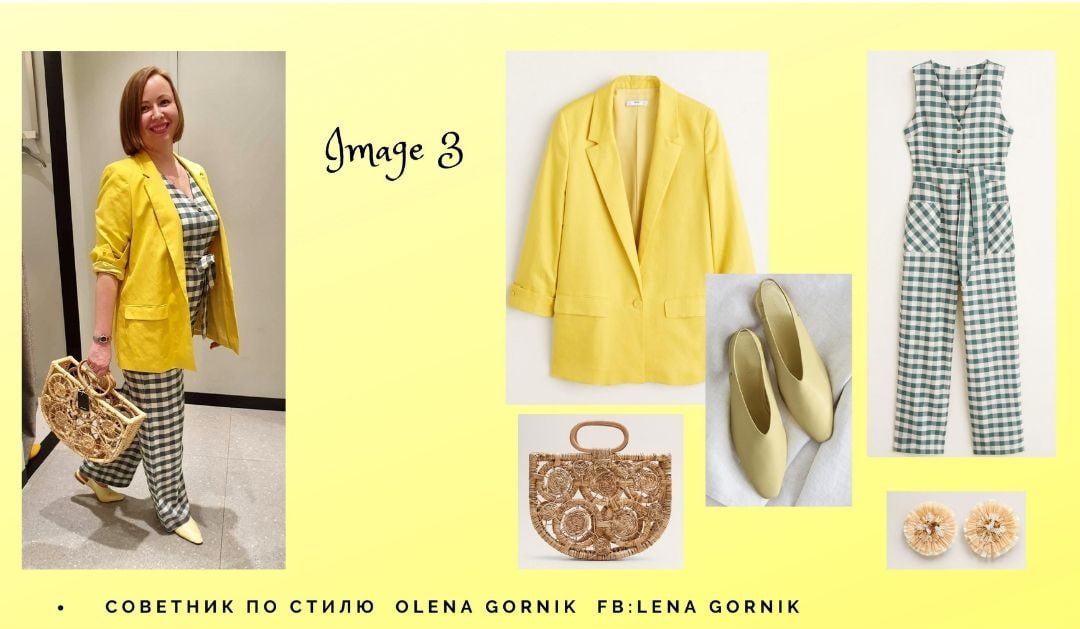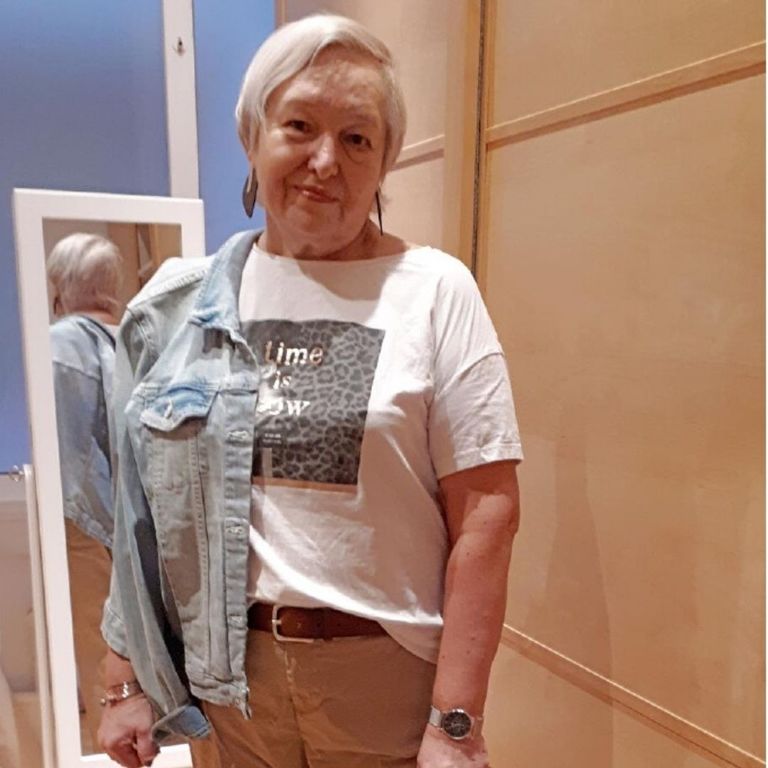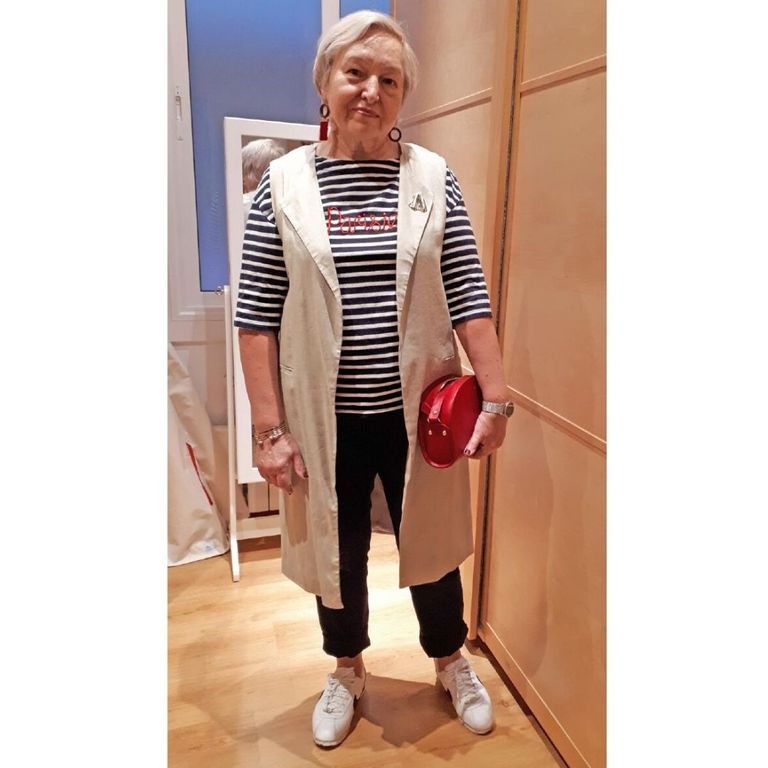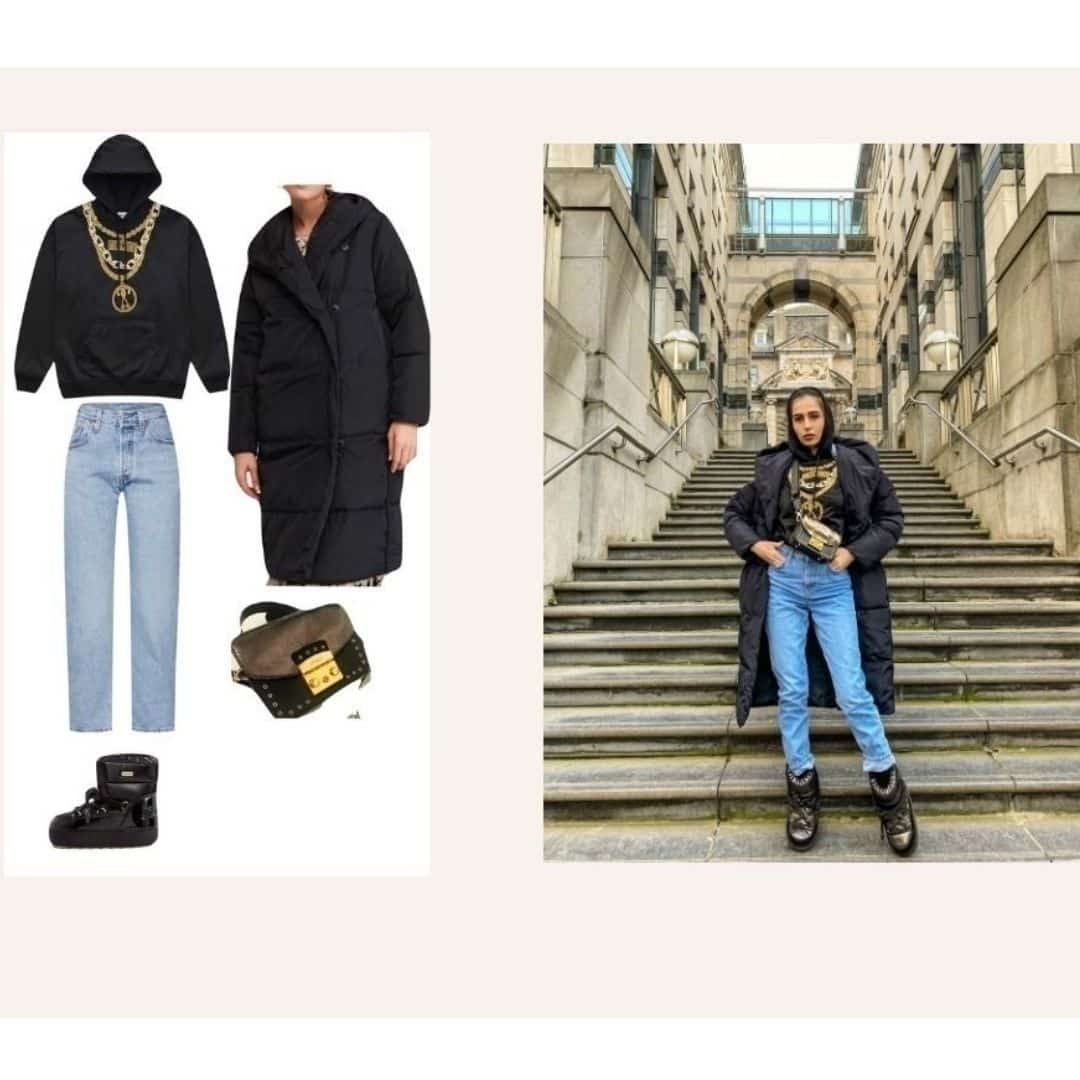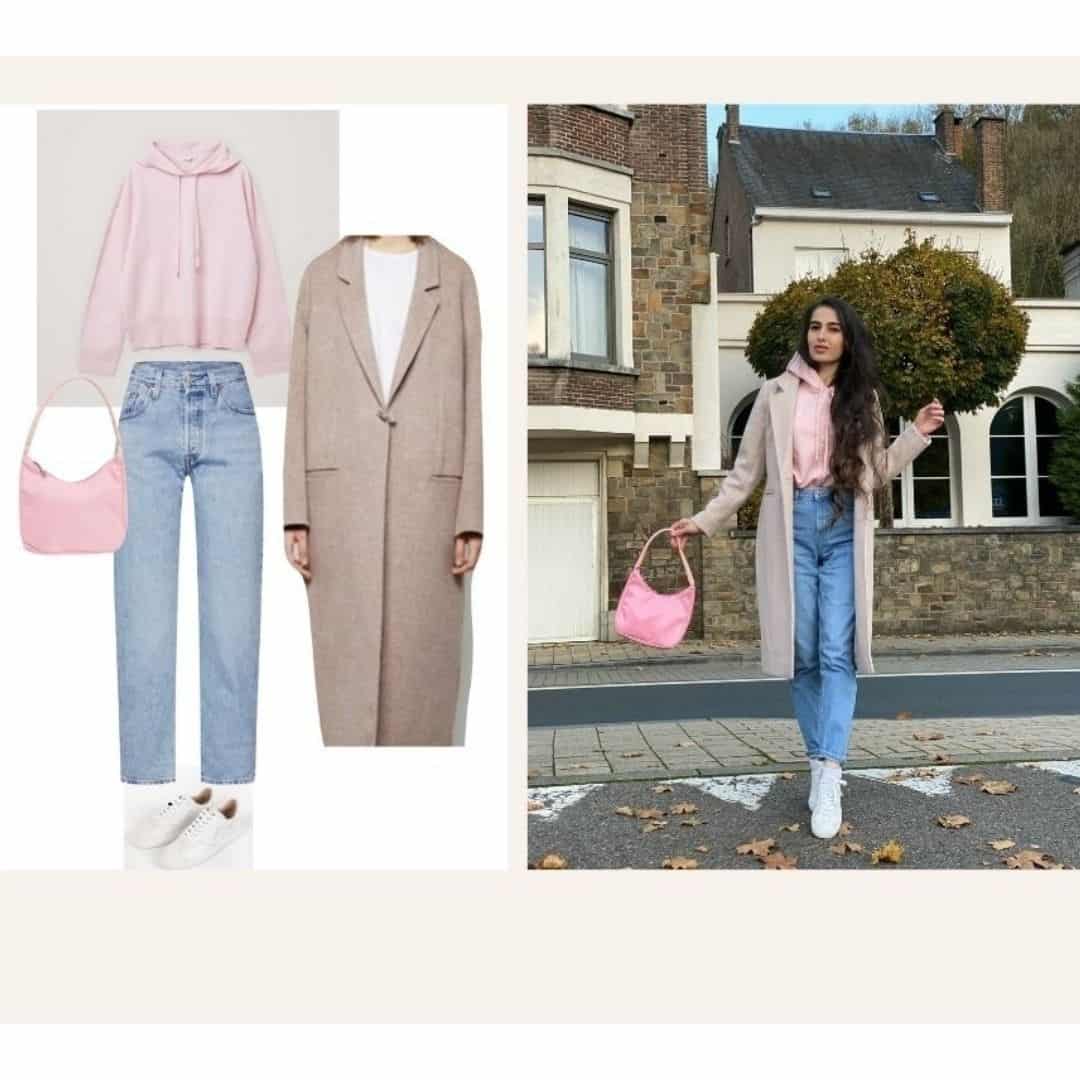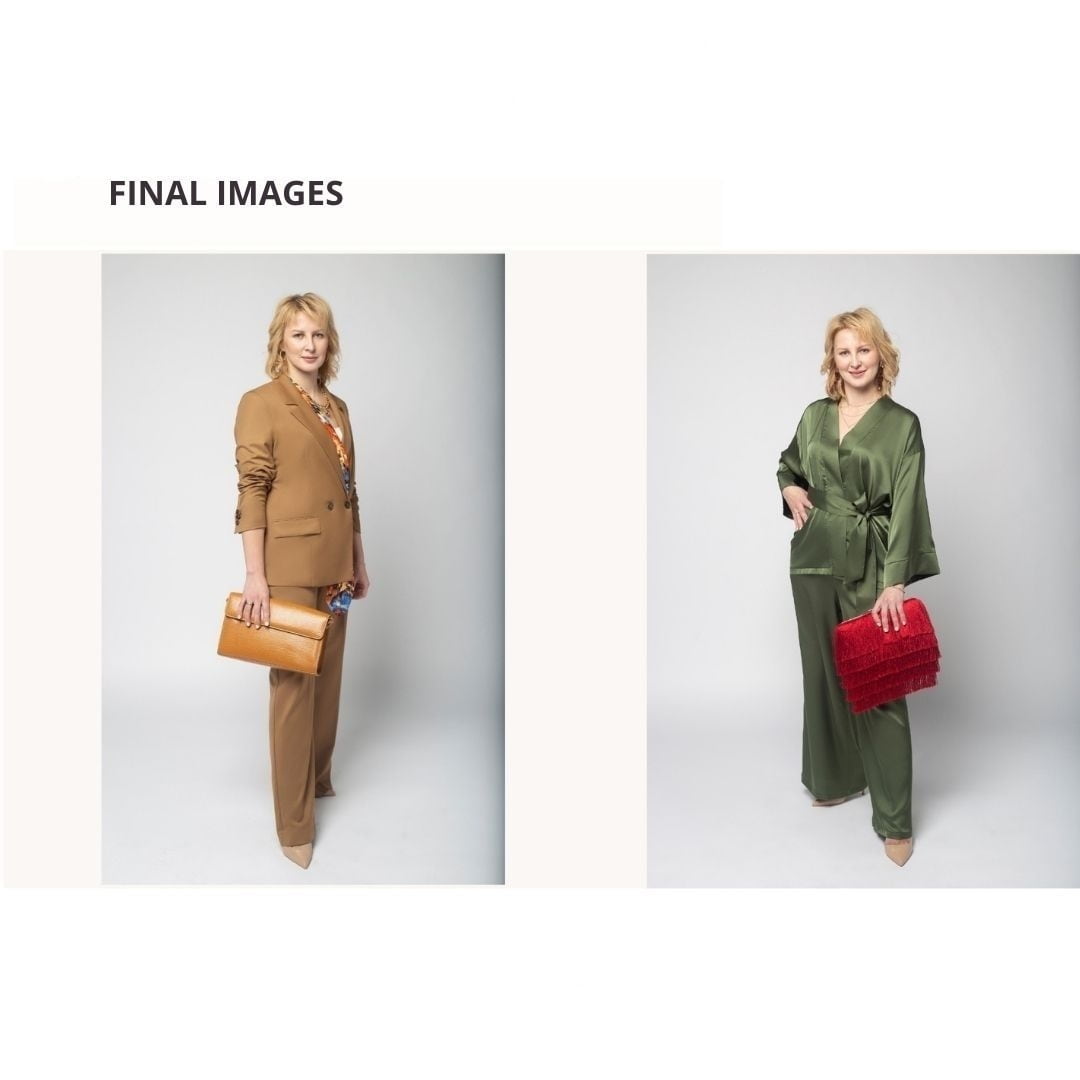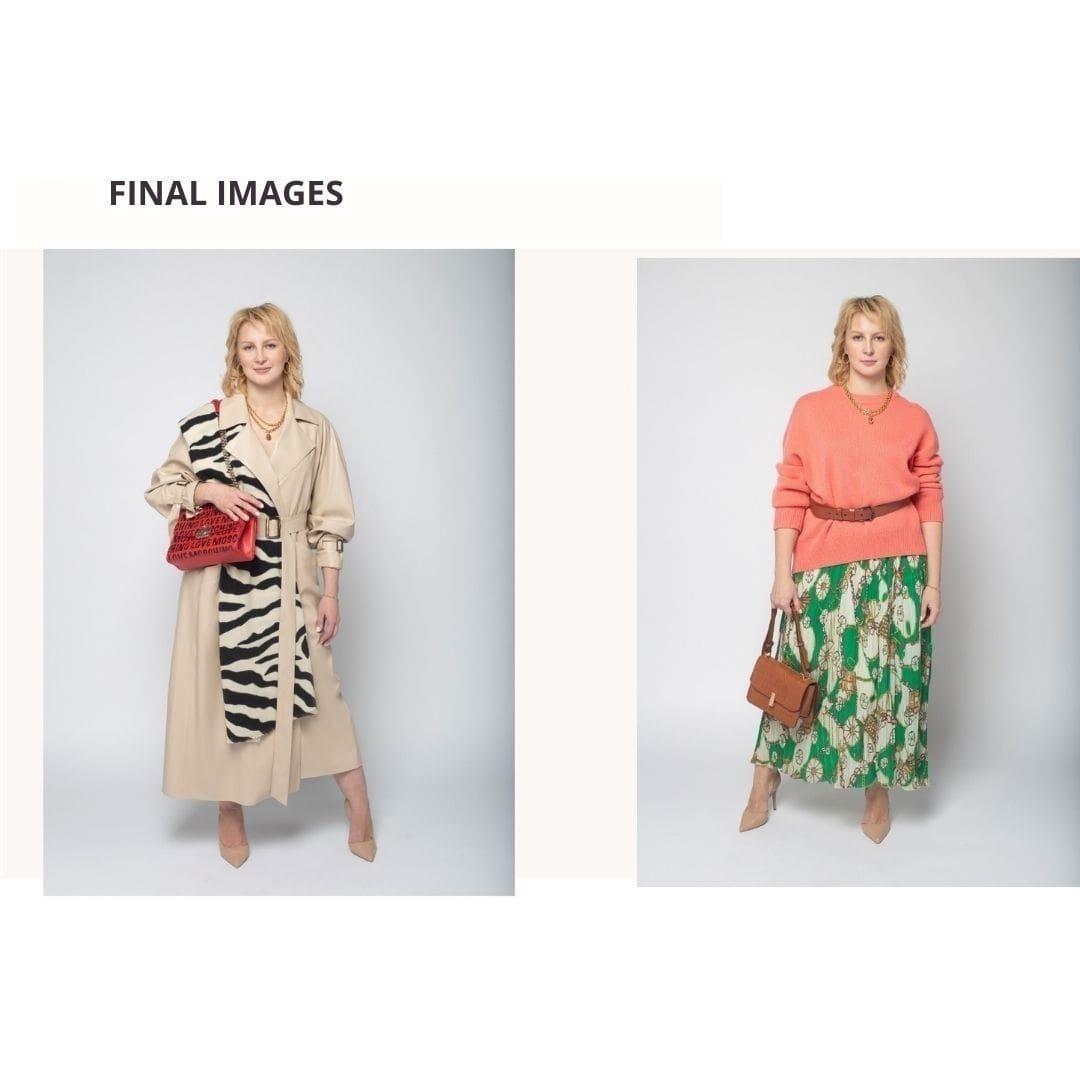 Polina Bondarenko
Polina about studying with us:
"I want to thank you for the course!
I got more from it than I expected!
Very high quality material and excellent presentation!"
Polina's practical home tasks
To see more click here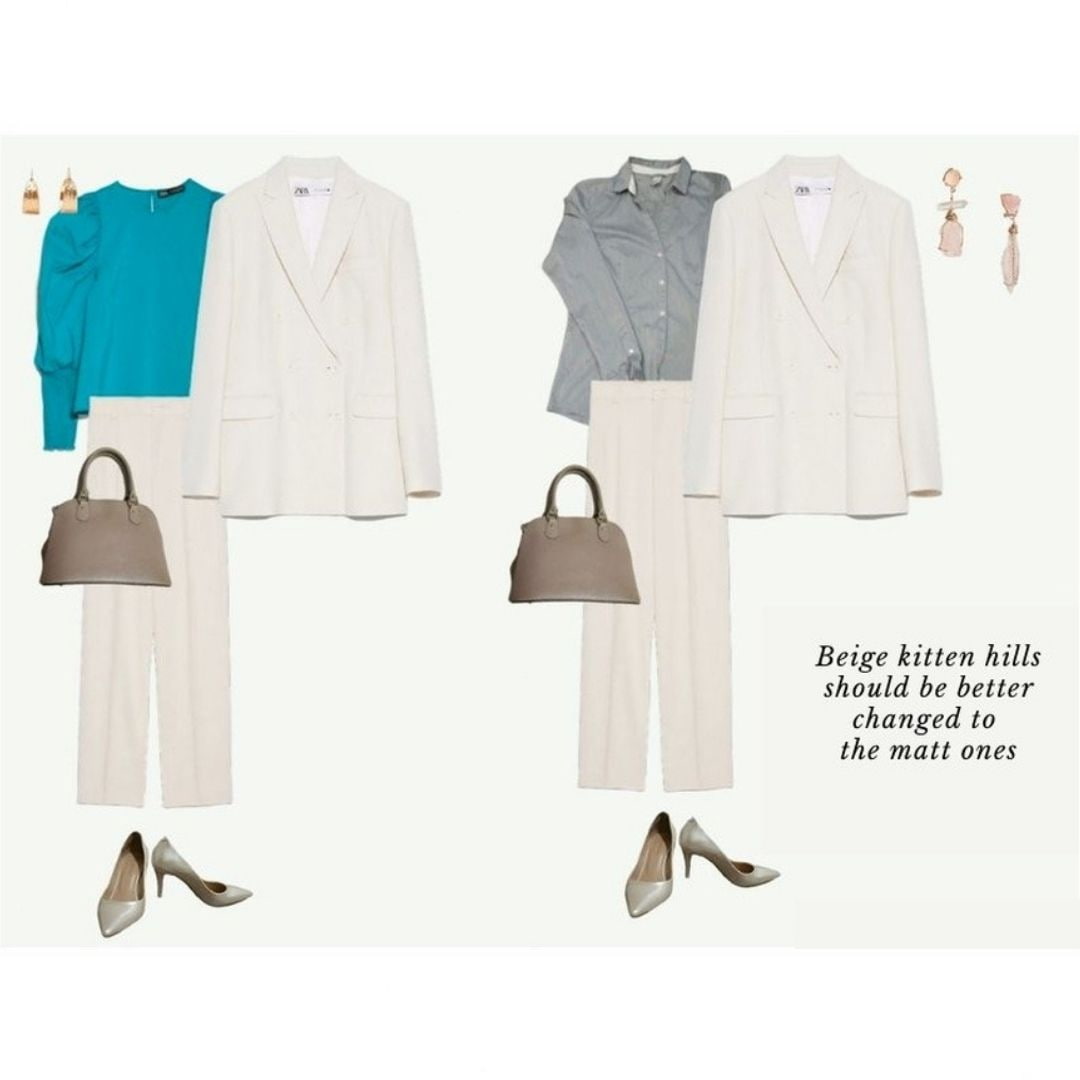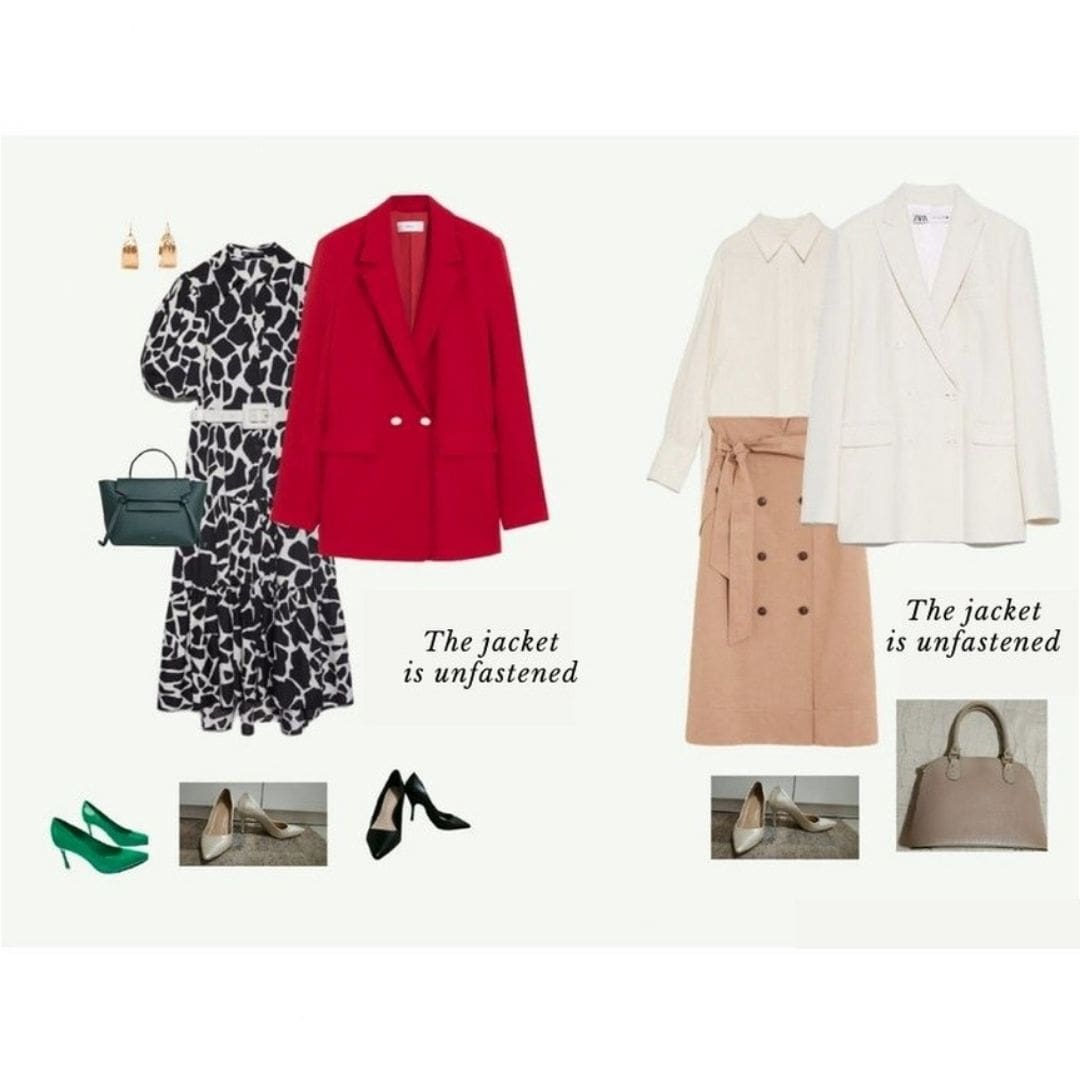 Alesya Adamovich
Alesya about studying with us:
The training took place in an online format, all video lessons are conducted by Italian stylists in a very accessible and understandable form.
Feedback comes quickly, all homework is checked carefully and thoroughly, with detailed comments and corrections, if necessary.
Alesya's practical home tasks
To see more click here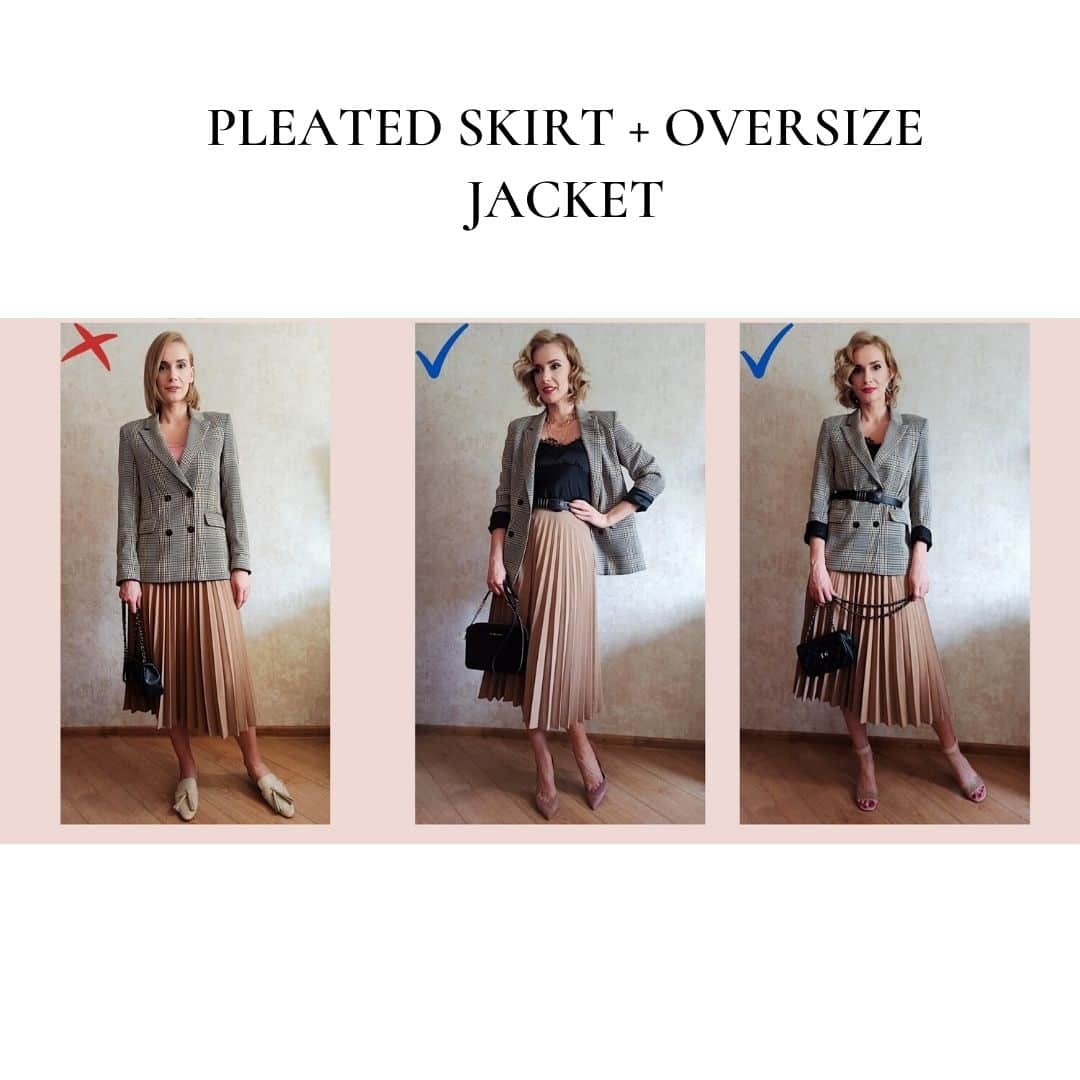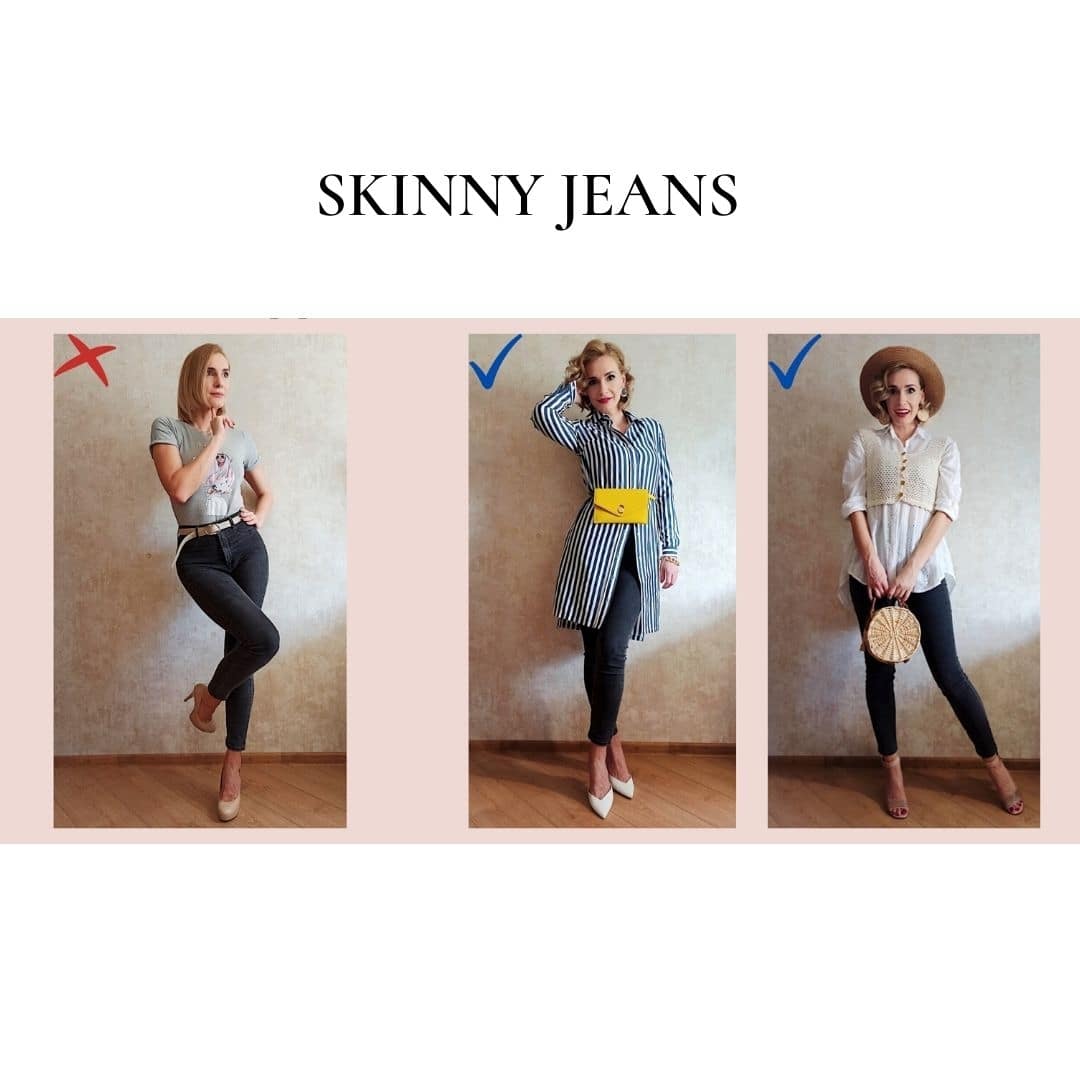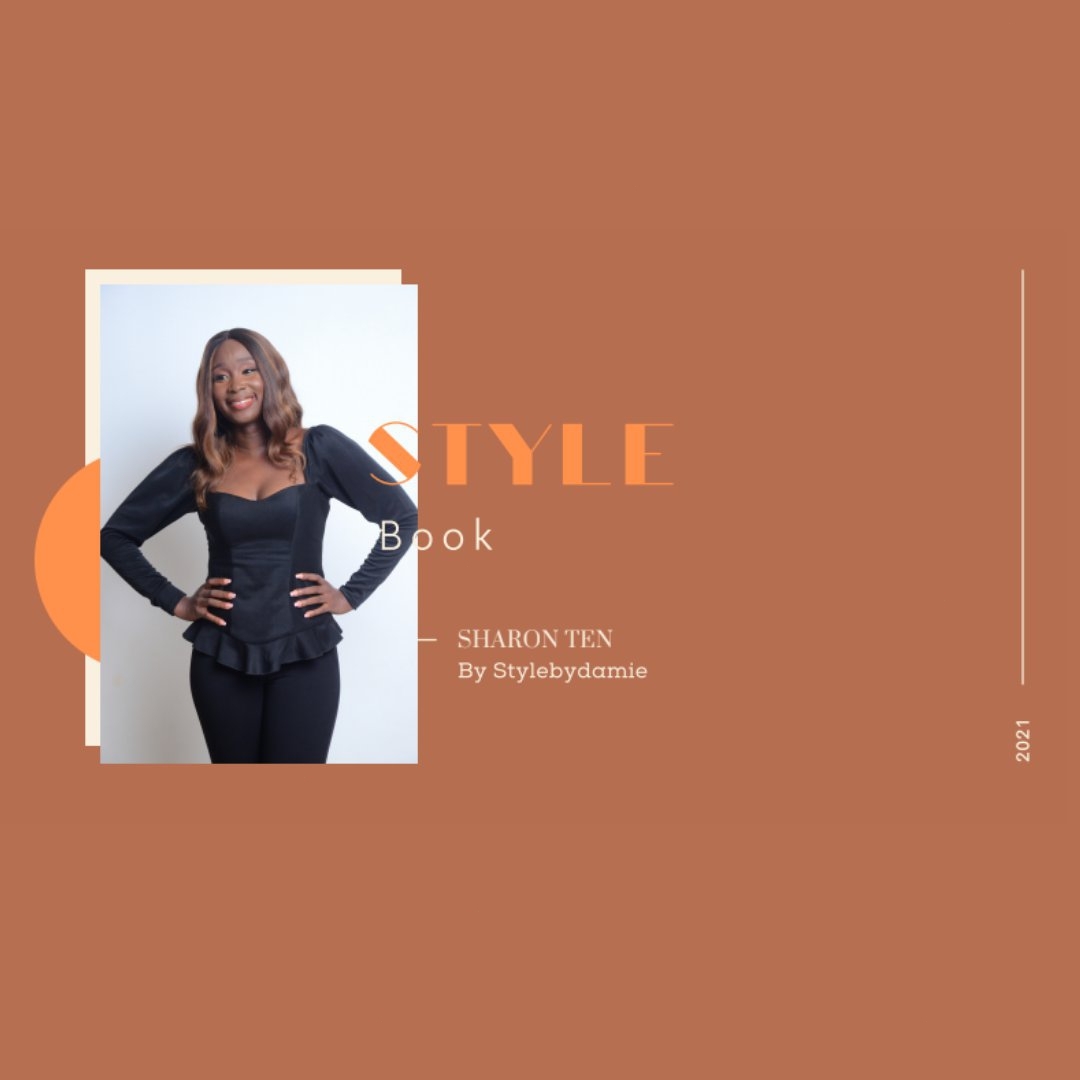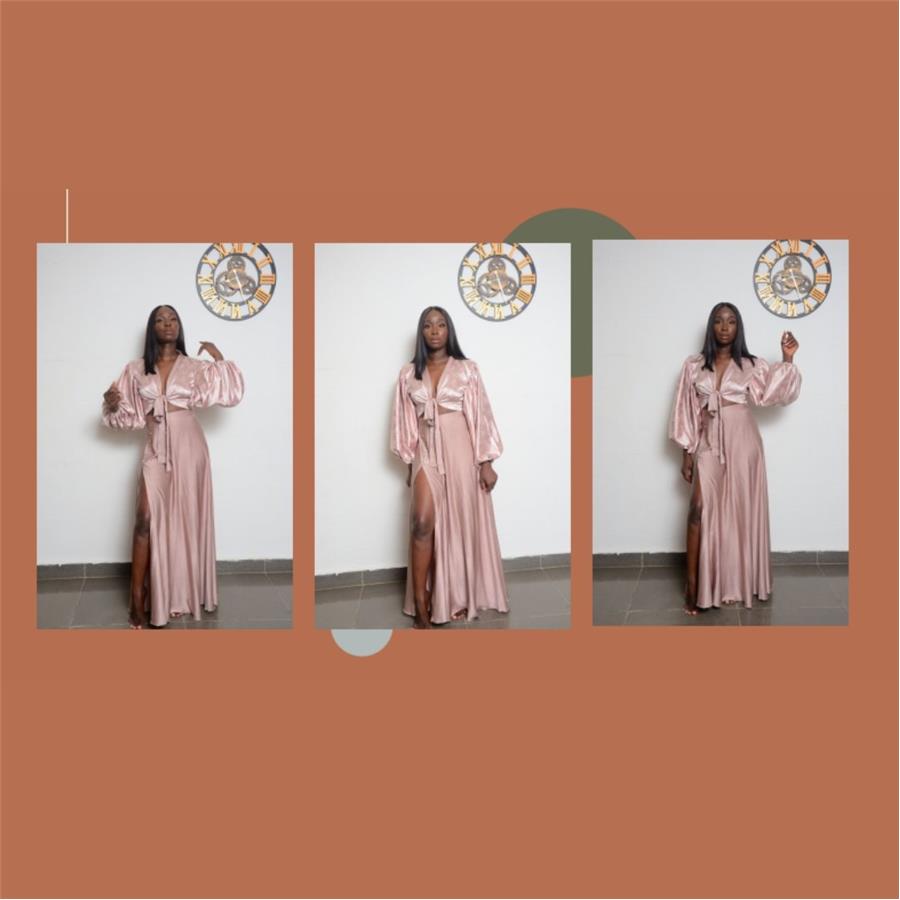 Cost-effective price
We offer one of the best price on Image Consultant Course
No enrolment payment, no extra costs!
Basic version — 549 EUR (all inclusive) – 275 EUR
Video lessons
Access period to the course – 6 months
Partly payment — No
Standard version — 689 EUR (all inclusive) – 345 EUR
Video lessons
Practical tasks during course
Evaluation of the home tasks and feedbacks by the teacher
Evaluation of the final project on changing the image and style of a real person
Electronic certificate
Access period to the course – 12 months
Partly payment — 3 months, 249 euro per month – 2 parts, 249 euro
Premium version — 779 EUR (all inclusive) – 389 EUR
For those who want best results
Video lessons
Practical tasks during course
Evaluation of the home tasks and feedbacks by the teacher
Evaluation of the final project on changing the image and style of a real person
Original certificate
Free mailing of a certificate on your address
Life-time unlimited  access to the course
Seasonal color and fashion trend palette for men's and women's clothing
Fashion trend report for 1 year (fashion trends in clothing and accessories for men and women)
Partly payment — 3 months, 279 euro per month – 2 parts, 279 euro
Cost-effective price
We offer one of the best price on Image Consultant Course
No enrolment payment, no extra costs!
Basic version — 549 EUR (all inclusive)
Video lessons
Access period to the course – 6 months
Partly payment — No
Standard version — 689 EUR (all inclusive)
Video lessons
Practical tasks during course
Evaluation of the home tasks and feedbacks by the teacher
Evaluation of the final project on changing the image and style of a real person
Electronic certificate
Access period to the course – 12 months
Partly payment — 3 months, 249 euro per month
Premium version — 779 EUR (all inclusive)
For those who want best results
Video lessons
Practical tasks during course
Evaluation of the home tasks and feedbacks by the teacher
Evaluation of the final project on changing the image and style of a real person
Original certificate
Free mailing of a certificate on your address
Life-time unlimited  access to the course
Seasonal color and fashion trend palette for men's and women's clothing
Fashion trend report for 1 year (fashion trends in clothing and accessories for men and women)
Partly payment — 3 months, 279 euro per month