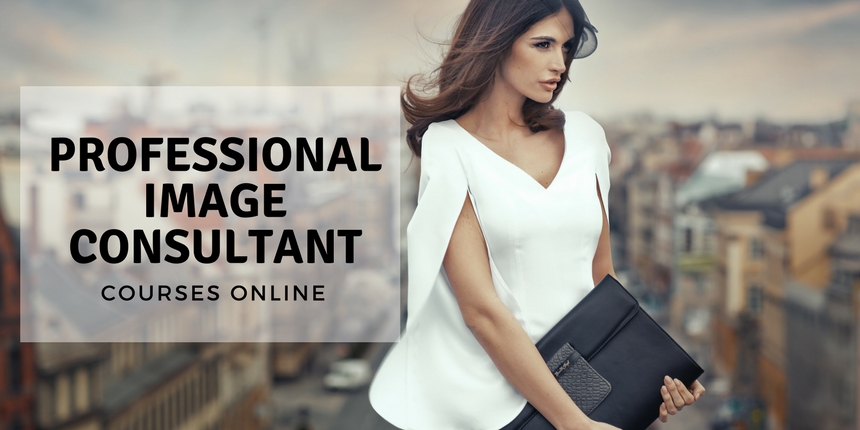 We made update of the course: new lessons, new trends, new activities
Make your Fashion career: become a Professional Image Consultant
Become a professional Style&fashion expert and launch your image consultant business with the Italian teachers from Milan on our Professional Image Consultant courses online
An image consultant helps people to look and feel their best. He can work with celebrities or normal people to make changes to their looks and create style.
To become a highly professional image consultant you need good taste and up-to-date skills in fashion. To develop style skills is better in a European fashion school in Milan, Paris or London – where the fashion and trends are created nowadays.
If you would like to become a professional image consultant and to make a successful and great image consultant  career, we would like to offer you our full course  "Professional Image Consultant courses online".
Do you need any special skills to complete the course?
No, you will not require any special skills and knowledge to complete "Professional Image Consultant courses online". Following the course you will become a certified image consultant who can immediately start to work with personal clients.
Do you need to go to Milan to study on this course?
No, you will not need to spend money and time on travelling to Italy to complete this course.
You may sit at home or in a cafe and study whenever you can and whenever you wish. All the lessons of the "Professional Image Consultant courses online" will be provided online from Milan by the Italian teachers.
Language
All the lessons and practical tests are in English.
What will you get on a course?

Oksana Samoylova, Russia
I left a good position with good salary recently and became a freelancer. There is a wish to be engaged in what is actually interesting, gives me bright emotions and, the main thing, brings notable, visible result and benefit to people.
I chose courses of the Italian E-Learning Fashion School and for me it was the find, it was what I intuitively looked for. The provided material are very capacious, informative, unique, no water.

Karine Melik-Askarova, Austria
I liked the program of training a lot (even I had no background in the world of fashion, it gave me the chance to learn the basic elements).
I liked the program of training very much (even if you don't know anything from the world of fashion it gives the chance to learn the basic elements). Video lectures on modules are taught in very available form and additional materials help to deal with the abreast of things in the Internet. The most useful and interesting things for me were the performance of home and practical tasks. I learned really much analysing the mistakes and defects by means of a sensitive and professional advices.
Now I am guided in variety of styles, the creation of the wardrobe for the client and development of a route of shopping.
PROFESSIONAL PROFILE
Personal Stylist, Image Consultant, Wardrobe Stylist, Personal Shopper, Fashion Stylist, Fashion Buyer, Product Manager, Visual Merchandiser
START DATE
You choose when to begin your studies. After paying the course, you receive a password to access the e-learning portal. After that you are free to choose the time to study whenever you can and wherever you want.
On average, the education process on this course takes up about 3 to 6 months; however, you may complete the course faster or slower, in accordance with your own schedule.
You will have a life-time access to all materials of the course.
LANGUAGE
All the lessons and practical tests are in English.
WHO CAN ATTEND THE COURSE
The course is created for those who want to work in fashion, create a stylist career and get the full course about image&style. The course is created for those who never studied or worked in the fashion&style sphere before. No previous experience and education is required. You will follow the course step-by-step starting from the basics and going to professional secrets.
WHAT YOU NEED TO STUDY
You can watch video lessons and complete home tasks on your computer, phone or a tablet at any time and in any place. All you need for your studies is the internet access and a computer/smartphone/tablet;
HOW TO ENROLL
1. Choose the plan of the course in the price area and click "Order now"
2. Fill in the information about you in a contact form
3. We will send you all the details about possible ways of the payment (we accept payments via paypal, Visa, MasterCard, Maestro, bank transfer etc.)
4. After making a payment, during 1-2 working days, you will receive a password to access the e-learning portal where you may find video lectures, tests and practical projects to begin your studies in the Italian E-Learning Fashion School
5. Watch video lessons, complete practical projects and assignments related to combining styles, colours, clothes and accessories;
Any video lesson can be put on pause at any time, and you can review the parts you didn't understand at first, which is impossible at the on-site course;
You can divide the course into segments as per your convenience (your lesson may continue for 10 minutes per day, or for 3 hours per day). Studying fashion, image and style will be a pleasure rather than a heavy burden;
5. At the end of your style course on how to become an image consultant, you should complete the final project on changing the image and style of a real person, which will be evaluated by the Italian teachers
After completing the course you may enroll in a practical internship with the Italian teachers from Milan where you can try yourself as a personal stylist and an image consultant on practice.
GOING FROM THEORY TO PRACTICE
We are against boring books, theory and abstract reasoning about fashion and style. Studying image and style will be easy and interesting for you.
You won't need to read a lot of books required by theorists. Lessons gather only the most necessary knowledge and skills
Theory will be mixed with practice. You will pass the tests, do practical home assignments and fashion projects.
During course, you will change and select a wardrobe for yourself and for your family, you will be changing image&style of real people, you will visit shops and prepare shopping plan, etc. You will be ready to start your stylist career immediately after graduation from the course.
Having finished the course and completed practical projects and assignments, the student receives a certificate on studies completed, specifying the topics covered. The certificate is provided in English and Italian languages.