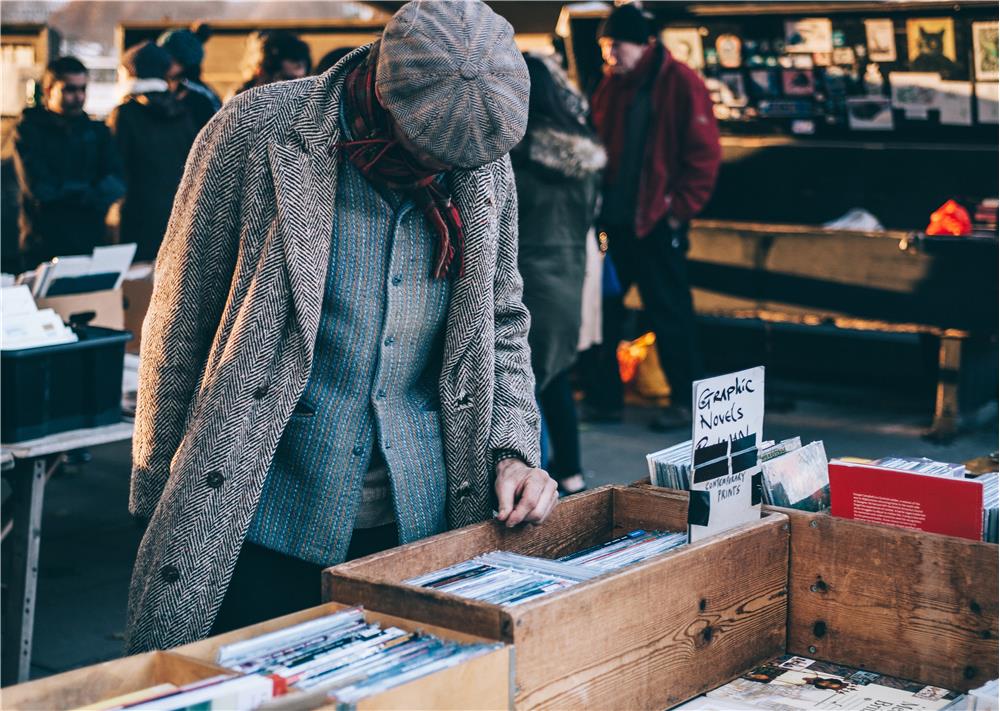 A good coat is a necessary part of any men's wardrobe, and it can be the biggest investment. Therefore, you must be absolutely sure that you will choose a coat that will suit your goals. In addition, the coat should sit perfectly on you. To do this, after you decide for what cases you need a coat, you should consider the shape of your body so that it suits you best.
Our Italian teachers will tell you today how to properly pick up a coat for men this autumn.
1. The single-breasted coat
This is the most casual coat style and therefore the easiest to wear, it's suitable for all body shapes and height.
Such a coat traditionally cut below the knee, but now such subtleties are no longer respected, so look for a coat about 5 cm above the knee. Regardless of the fabric, avoid a too narrow cutting.
You should still feel comfortable wearing a coat over knitwear or a cardigan.
If you have narrow shoulders, look for a single-breasted coat with thin lapels.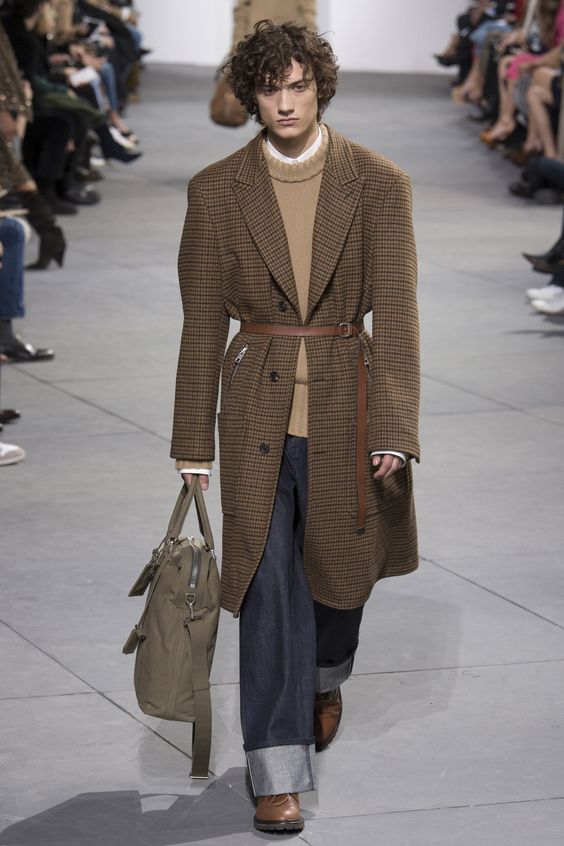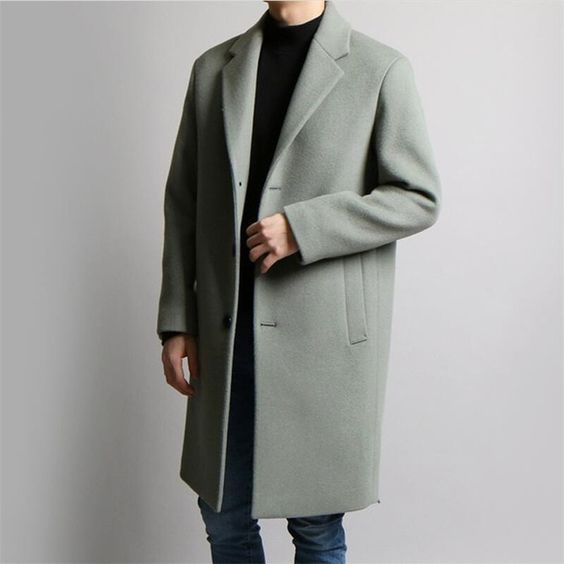 2. The double-breasted coat
A double-breasted coat is the most formal design. As in the case with suits and blazers, men of short height are often advised to avoid this style, as the cut can be wider and actually makes the man feel shorter.
For the same reason, a coat can also visually enlarge the middle part of the body. To avoid this, always look for quality-tailored coats so that the lapels and shoulders balance the upper half of the body and form a V-shaped silhouette.
This coat should not be too long, because you will look smaller.
We also don't recommend wearing a belt for people with short stature, it will divide your figure incorrectly and make it look shorter.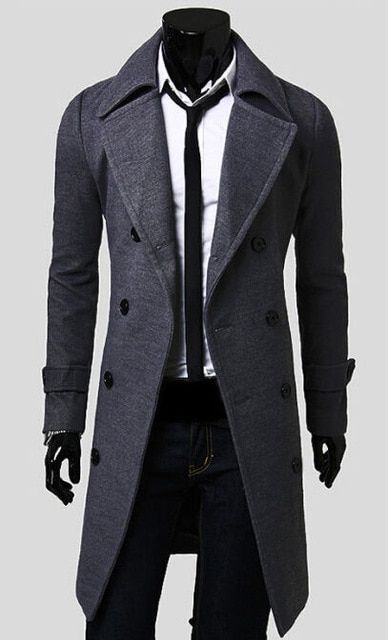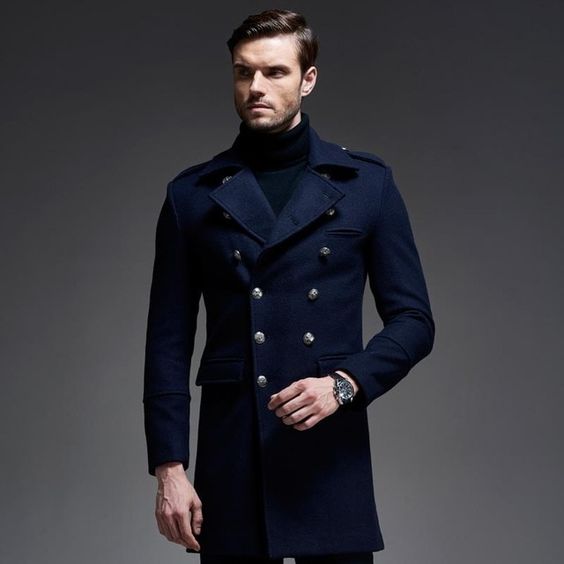 3. The long coat
Longer coats to the mid-calf of the leg are becoming more and more popular due to the fact that they look good on men and, of course, they are warm for the cold season.
However, if you are not tall, make sure that the length of the coat does not go too far from your calf, otherwise you can emphasize the lack of growth.
The more individually the coat is made, the better it will look, since the coat should sit neatly on the shoulders – if it is too loose, you risk looking as if you are wearing a bathrobe.
Avoid wider trousers for this coat, as they will draw attention to your ankles.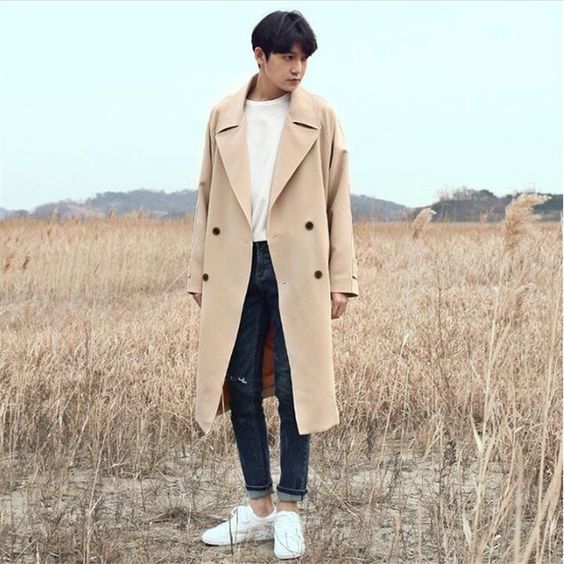 4. The raglan-sleeved coat
The raglan sleeve is an extension of the coat with the help of only one seam. Raglan sleeves can be found in a variety of coat styles, but coats with a belt look especially good on a man.
Since the design of this coat is made for ease of movement, it sits very comfortably on men with a large physique. The sleeves are often wider, so they should not be too short.
The coat looks especially stylish if you add gloves to it.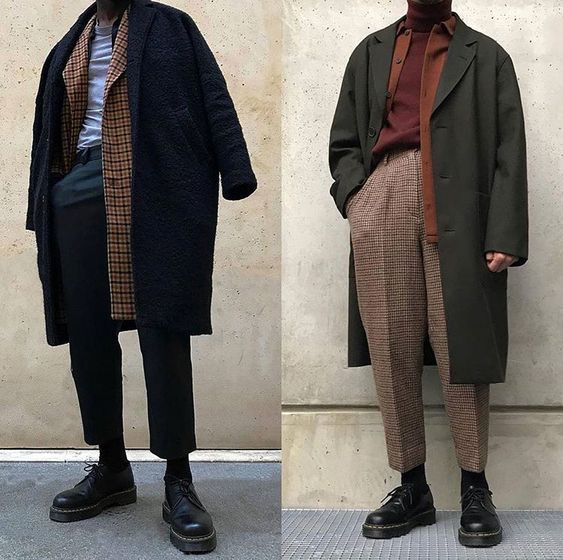 5. The short coat
Short coats come in two basic styles – double breasted peacoats and car coats.
The first came to us from the Navy, while the latter became popular in the era of automobile development, so this coat is much more convenient while driving. A double-breasted short coat made of a heavy fabric is suitable for men with any body shape, but, of course, a good fit is essential.
Typically, such a coat has large buttons, which allows the silhouette to be streamlined without a sense of constriction and discomfort.
Always leave the bottom button open, as this will prevent you from looking too bulky. A car coat can be double-breasted or single-breasted, and nowadays such a coat made in retro style looks especially fashionable. In both cases, the length is too short to wear such a coat over the suit. However, this kind of coat goes well with wide trousers.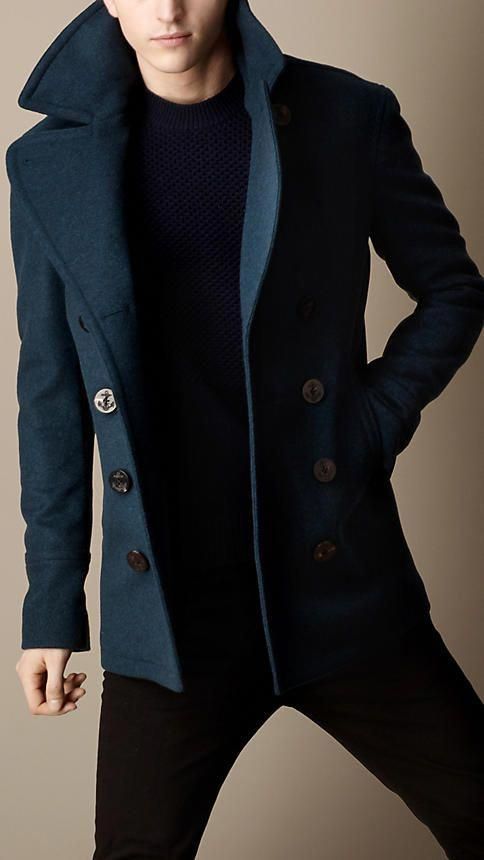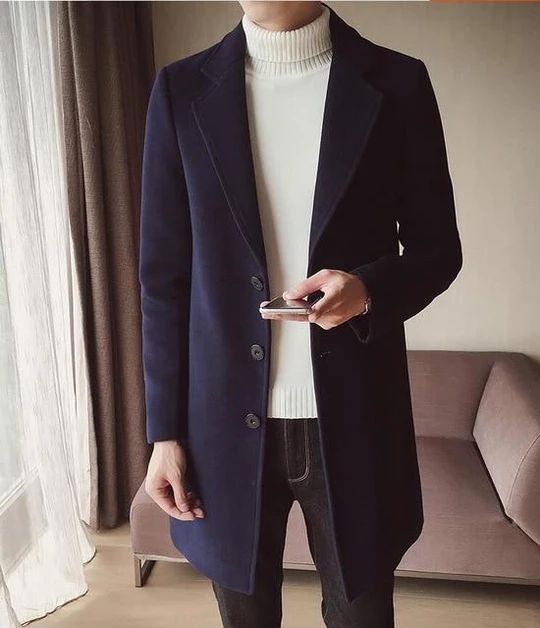 6. The duffle coat
The duffle coat was originally designed as military clothing, and owed its popularity to students of the 1960s due to the excess of these coats in stores.
This coat is suitable for those who like casual style.
Traditionally, a duffle coat has a hood, a stand-up collar with buttons, patch pockets, wooden or horn buttons attached through leather or rope loops, and usually this coat ends just above the knee.
The duffle coat is suitable for men of large physique, as it hides overweight.
It looks good with jeans and short boots. Try wearing such a coat with a denim jacket underneath, thereby creating a layering effect.