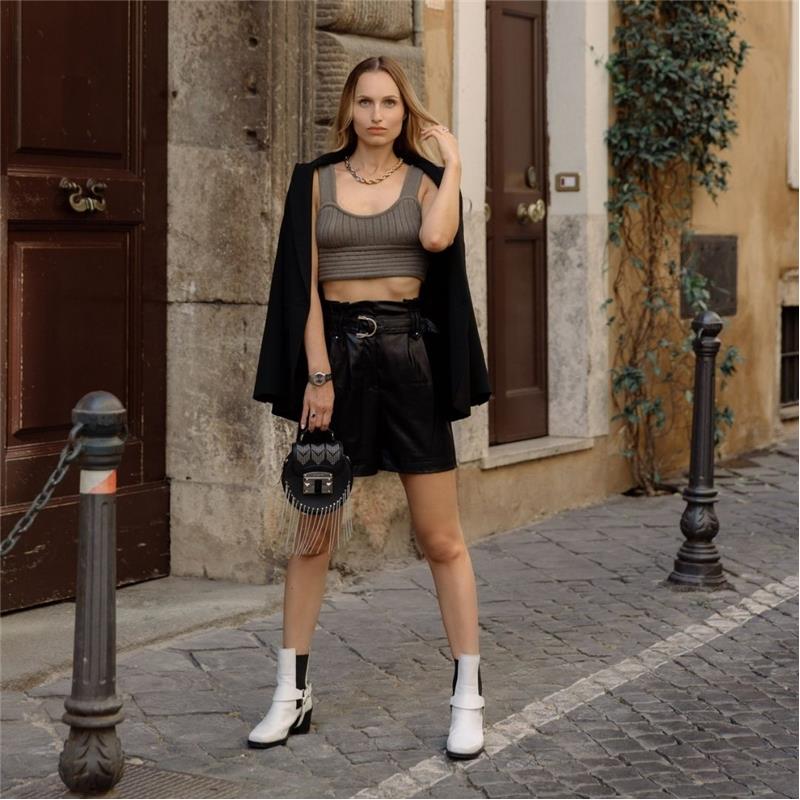 Elizaveta Hlopina
Completed the course Wardrobe Stylist. Personal Shopper.
Elizaveta says about studying:
"After receiving my diploma as a stylist, I started professionally blogging about style and working as a stylist.
I provide services to my clients:
– revision of wardrobes online / offline;
– shopping support in boutiques and outlets in Rome;
– online shopping support;
– creating a stylebook – a personal style book (selection of an individual style and full recommendations for appearance, figure and suitable styles regarding the type of figure)
– consultation on color (determination of the color type according to the world's widest authoring system of 24 colors of appearance)."
We present to your attention the practical works of Elizaveta.