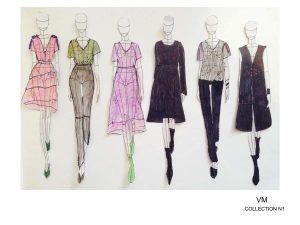 Valentina Maleeva
Finished the course Fashion Designer: PRO
Valentina tells us about her studies:
The material prepared in the Italian school is quite informative and available at any time and is easy to present.
Separately, I want to thank the design teacher, Yulia Kulakova. Yulia, thank you for always staying in touch, helping to find the right solution, and giving advice. It was a pleasure to talk to you and you explain things very clearly.
After completing the course, I received an algorithm of actions that I can already work on. I learned a lot of new information, despite the fact that I have been in the fashion industry for a long time. Courses help to avoid mistakes in the future. I advise them to everyone! It remains only to apply your knowledge and start acting.
We are presenting you Valentina's practical home tasks