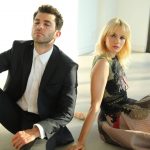 Vicken Kendir
Finished the Fashion Stylist. Image Consultant course
Feedback on training:
"I have been working in the fashion styling field for two years right now, I started as an assistant in movies and series even for celebrities but then after some experiences and knowledge I started working as a key stylist.
After I started my courses with IELFS I learned about body shape analysis, color analysis, style analysis, fashion history, image consultation (how to create a new look for a person like hair, makeup for specific events etc.).
With IELFS I learned a lot of things, every small details and this is why I succeeded more in my job. Now I'm the key fashion stylist in a fashion platform company that works with international made to measure fashion designers."
We are presenting you Vicken's practical home tasks.