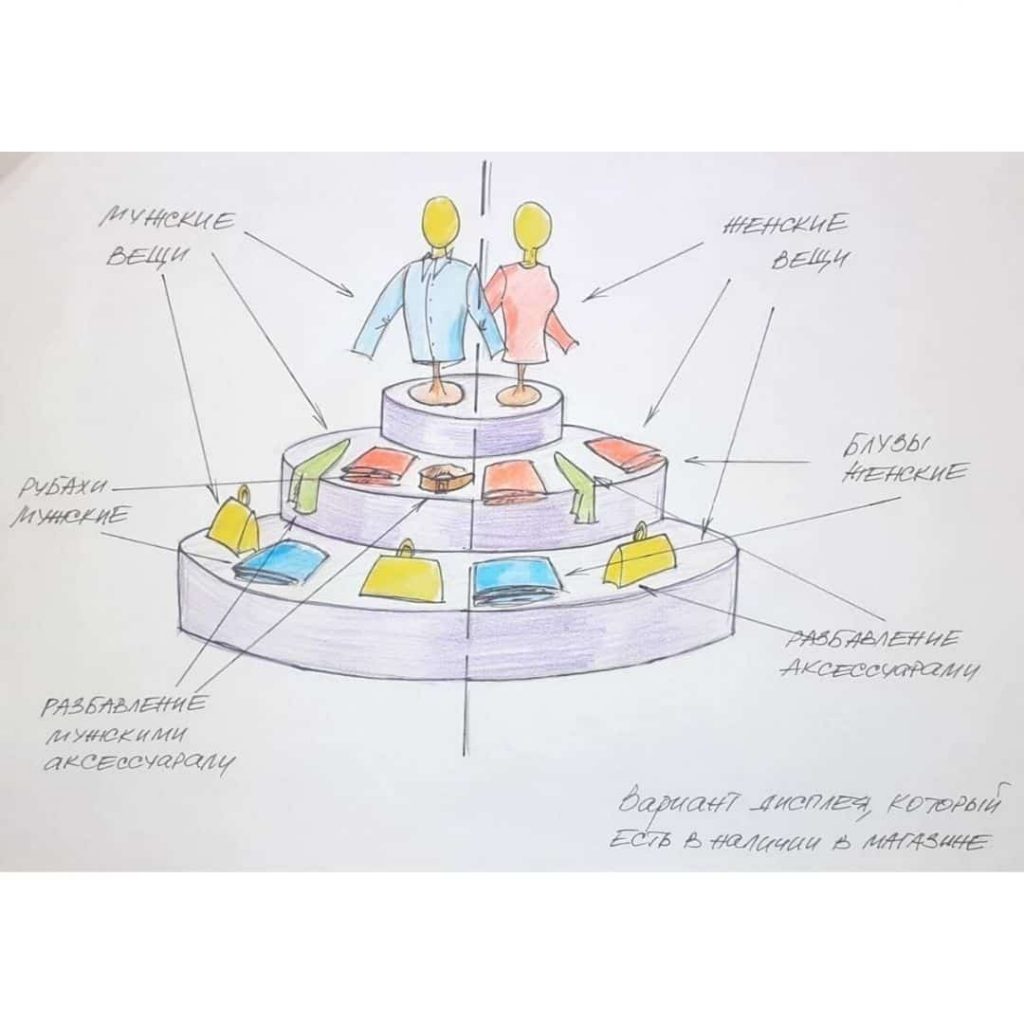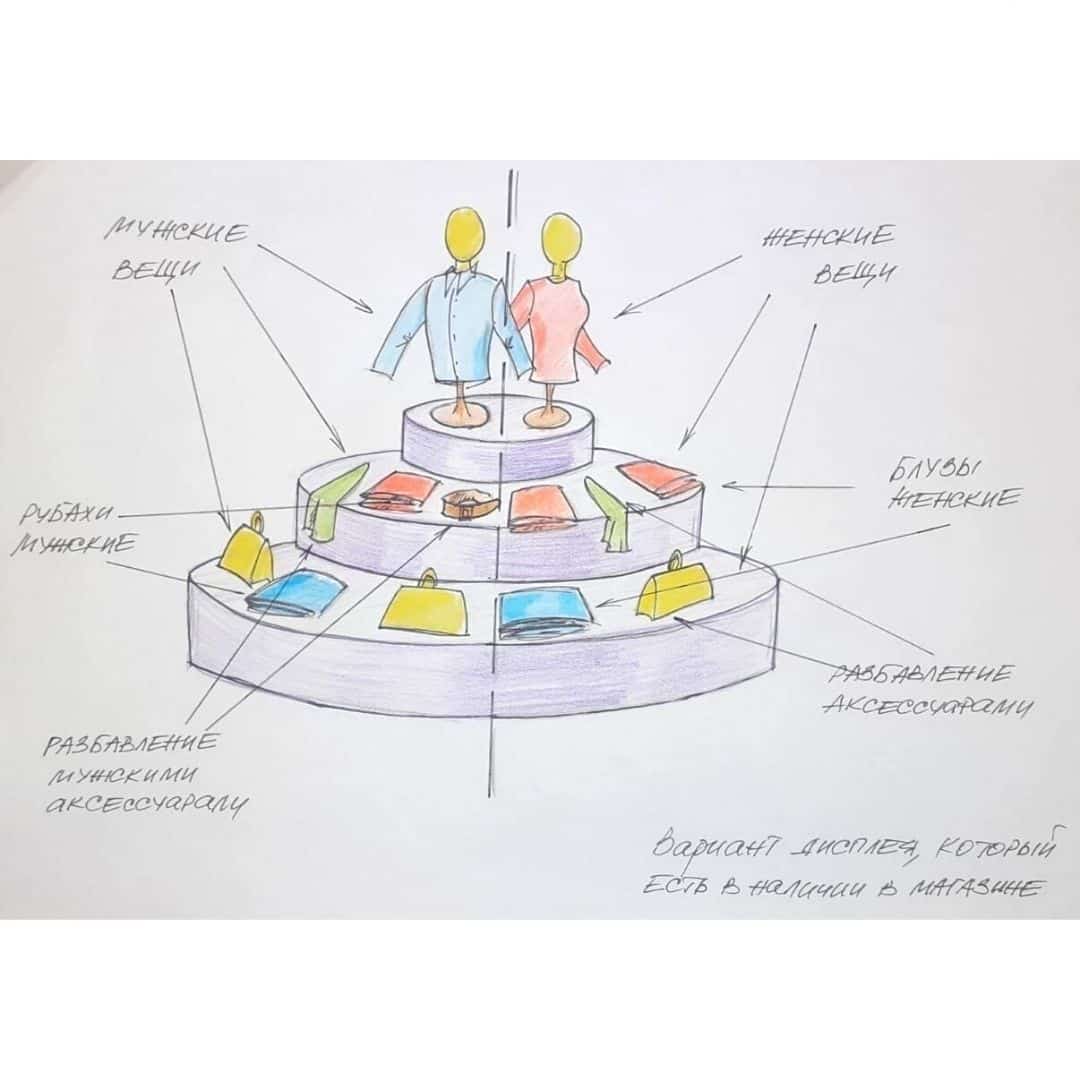 Oxana Bösch, Austria
Completed the course "Visual Fashion Merchandiser"
According to one of the practical tasks, she had to come up with the design of displays inside the store.
Oxana chose s'Oliver, a German company that sells clothes and shoes.
The store is most likely a franchise, so the design for the display is made to order.

MY SUGGESTIONS:
– the display needs to be moved to another place: we put the accessories closer to the checkout.

Why not closer to the entrance? Because the customer will be greeted at the entrance with "Hot News" hung in certain bright colors that are of particular interest.

As a result, it turned out:
Display Theme: "Urban Spring Fashion"
The display shows a set of clothes for men and a set of clothes for women;
Display type: one piece clothing set. The principle of creating a display: the display is a pyramid.
Focal point: mannequins on the top layer.
Subsequently, it is possible to change the corner of new products and the display with tops / places. Such rearrangements are very stimulating for buying interest and are very common in Austria."
We present to your attention the excellent work of Oxana Bösch, which she completed during his studies.