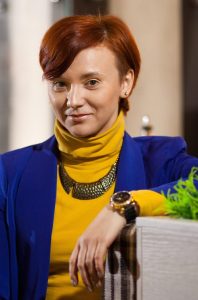 Valeria Gerts, Russia
Finished the courses "Wardrobe Stylist and Personal shopper" and "Certified Fashion stylist"
Valeria tells us about her studies:
Since my acquaintance with the Italian E-Learning Fashion School, my life has changed!
And if the first course "Stylist-image maker" showed me that it was possible to do what you loved — to make people beautiful, and even get money for it, the next course opened up the vast expanses of my creativity!
After becoming a "Fashion stylist," I started writing my dream story. Now I am not only the head and editor-in-chief of my own online magazine about fashion and style UinStyle.com. In addition to regular participation in personal and creative photo shoots for gloss, I began to actively organize and implement the most unusual and daring photo projects.
The search for new models and talented photographers, constant negotiations with customers and store managers about shooting options for their products – all this is an integral part of my everyday life. New images and bright experiments, the development of the Internet space in various social networks. for example, conducting groups for self-promotion, etc.
We are presenting you Valeria's works