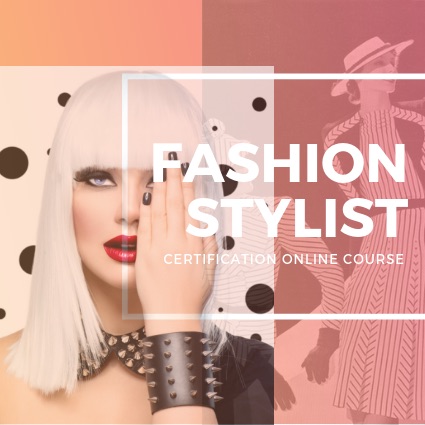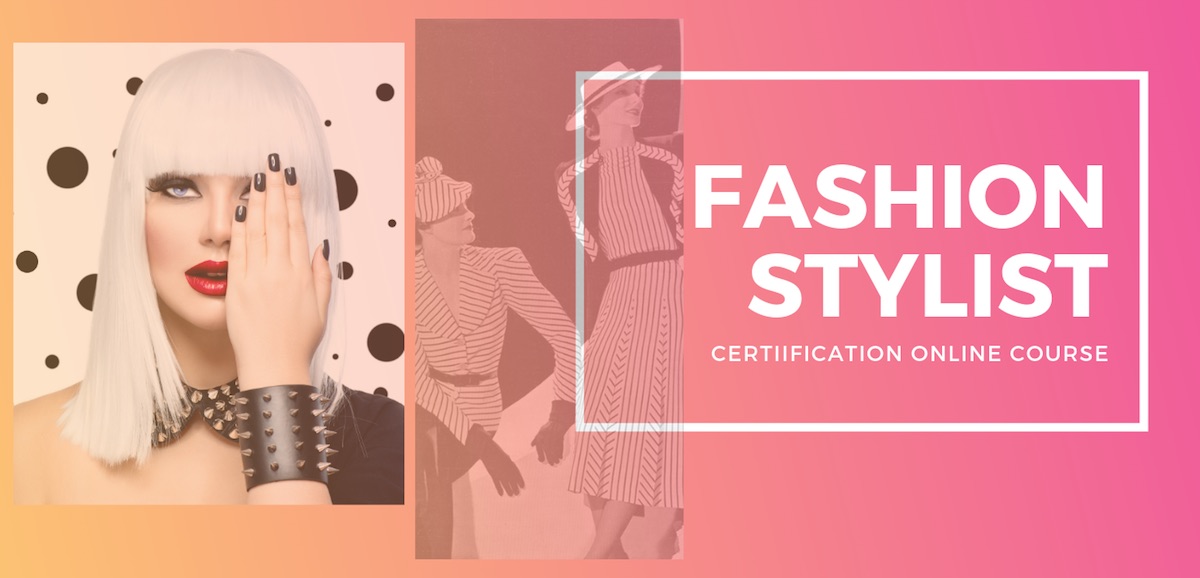 Get this course with the BIG discount!
From 28-09 till 05-10 get this course with the 50% discount!
From 06-10 the promo won't be available anymore
Become Fashion Stylist and make career in fashion industry
Do you know which job one is most interesting in fashion? It's a job of a fashion stylist.
Almost all important fashion-editors, art-directors and style icons have started their career as fashion-stylists. If you're a fashion stylist you can work with Prada, Chanel and Vogue.
What is a job of a fashion stylist:
Create fashion covers for Elle, Vogue or Cosmopolitan
Organize fashion-shootings for fashion magazines
Organize and create style for fashion designer catalogs and lookbooks
Create style for the clothes during fashion shows
Create outfits for brand ambassadors and celebrities
Create style of actors for advertisement
Organize fashion-shootings for fashion brands
Interesting about such job?
Choose our course "Certified Fashion stylist"
Why to choose this course
Teachers from Fashion magazines
Your teachers will be italian fashion stylists who work in important fashion magazines as Vogue and L'Officiel
You will get secrets of fashion styling from fashion influencers
Practise during course
During course you will make fashion shooting, make casting of models, analyse designer lookbooks and create trendboards
That's why after this course you can immediately start to work as a fashion stylist
Personal tutor
You will have a personal tutor who will check all your home-projects and give a feedback
With his help you will develop your styling skills very quick
All the lessons go with the subtitles in English.

Styling for fashion magazines
Fashion styling for magazines;
Organization of a fashion-shoot for a fashion magazine;
Types of fashion-shoots;
Shooting process for fashion magazine;
Models casting: how to organize it;
How to pick the shooting theme for a fashion magazine;
How to select clothes for shootings for a magazine;
Selection of shooting location for a magazine;
History of shootings for magazines;
Cover style of a glossy magazine;
Creation of a still life page for a fashion magazine;
Practice: analysis of photo-shoots from magazines.
Fashion stylist tools: from inspiration till outfits 
Inspiration board, mood board, style board;
Implementation of a mood board;
Mood board and creation of a designer collection;
Trend board, color board: what is it and how to use it
Commercial styling: look books, commercial catalogues, fashion advertisement 
Work of a fashion stylist in a designer company;
Types of commercial shootings;
Organization of commercial shootings;
Brand ambassador and video fashion advertising;
Practice: styling analysis of designers' commercial catalogues;
Practice: analysis of designers' advertising campaigns;
Fashion shooting: practice
Who does the stylist work with?
Different fashion shootings: what a stylist should do
Models casting: how to organize it
Model posing: what is important to know
Make-up for shootings: how to collaborate with MUA
Working with a photographer: stylist and photographer reports
How to create a shooting inspired by fashion icons and history of fashion
Final progect
After finishing of the course video lessons you will organise and participate in a real fashion photo-shooting
If you are also interested in online image consultant courses or wardrobe stylist courses we recommend you to look at these ones.
After finishing of the course, completing practical projects and assignments the student receives a certificate on studies completed, specifying the topics covered. Certificate is provided in English and Italian languages.
To see the certificate form, please e-mail us at info@ielfs.com
Cristiana
Rivellino Santella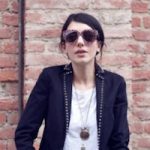 Stylist for Italian fashion magazines (Vanity Fair, Vice, Schon! Magazine, Pig Magazine), creator of models' portfolio, Milan
Online & Digital Communication Manager / L'Officiel Italia e L'Officiel Hommes Italia
Fashion stylist  for the projects of such companies as Nike, Diesel, Cayenne, EMI, Warner, Universal, Nike, D.A.T.E., Cow & Boys, Mondadori, Zoo Aperto, Smemoranda, etc.
Stylist for TV advertising, video clips, Milan
Personal stylist for actors, singers, famous Italian musicians (Luciano Ligabue, Mauro Vecchi, Fabio Jansen, Veronica Mengoli, Nik, Daniele Testi, etc.), Milan
Fashion-journalist and stylist for a famous Italian magazine about fashion, shopping and beauty Grazia.it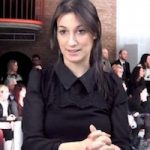 Stylist and fashion-merchandiser of the IceBerg and Gilmar, DennyRose, Hilfiger Denim, Imperial, Milan
Co-teacher in academy of art and design of NABA at faculty of fashion, Milan
Cool-hunter in fashion agencies (search of fashion trends and tendencies)
Work in the projects connected with PR and communications for fashion-companies, Milan
The leading visual merchandiser in MaxMara group shops, Italy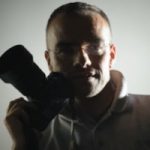 Fashion-photographer. The owner of the photo agency and his own photo studio in Milan (fashion, portraits, event photography)
Shooting of models, catalogues, designers' look books. Shooting for Italian magazines, Milan. Shooting of fashion and special events, Milan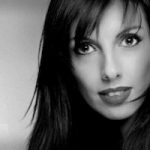 Make up artist for fashion-shooting and shows, make up artist for the Italian television 1 RAI channel, Milan
Make up artist for advertizing shooting for such companies as EPSON, NOVARTIS, FRUTTAJEANS, POLO BEVERLY HILLS
Make up artist for designers' advertizing campaigns, shooting of look books and catalogues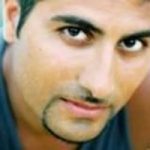 Fashion-photographer. The owner of the photo agency and his own photo studio in Milan (fashion, portraits, event photography)
Shooting of models, catalogues, designers' look books. Shooting for Italian magazines, Milan. Shooting of fashion and special events, Milan
How the study process is organised:
2. Get an access to
our distant e-learning portal
4. Perform practical tasks
and get feedback from
a teacher
5. Perform tests and final progect
START DATE
You choose when to begin your studies. After paying for the course, you will receive a password to access the e-learning portal. After that you are free to choose the time to study when you can and where you want.
On average, education on this course takes up about 4 months; however, you may complete the course faster or slower, in accordance with your own schedule.
LANGUAGE
All our lessons and practical tests of fashion stylist courses online are in English.
WHAT YOU NEED TO STUDY
You can watch video lessons and complete home tasks on your computer, phone or tablet at any time and in any place. All you need to study is the  internet access and a computer/smartphone/tablet.
Olga Adams, Germany
In styling for editorial shooting there is a strong creative component, you need to bring to life your ideas; some things are intuitively clear, but, as well as in any business, the structure is required here. That is exactly what you will find in this course.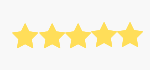 Yustina Eshtiryakova, Russia
During a course i studied how to create styles and images for fashion shootings. In practice part of a course i was creating outfits and moodboards for different shootings. I can say for sure that as my result i learned how to be more creative and how to create bright fashionable styles for photo shootings.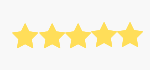 Svetlana Ostrovskaya, Ukraine
In the Italian school I wanted to learn because had decided to change my job to the more interesting and creative one. In the training I liked the simplicity of the presentation of the material and unlimited study period.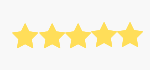 Leila Akkaoui, Marocco
Indeed, theses courses allowed me to perform the skills of making a good image, to know more about fashion history and the different components of fashion industry; in brief throughout my education process, I became mature and know a lot of things about fashion.In my opinion; the e-learning form of education is very practical and effective.
Grazie Mille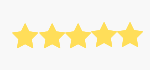 Lena, Greece
Lectures from stylists and tasks that forced us to constantly leave the comfort zone are a necessary development. Special was the support of teachers: there was no dogma, there were comments that allowed to improve the work and benefits.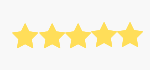 Natalia
Very interesting and exciting experience.
I enjoyed it.
Thanks to all the professionals who created this project.
Everything turned out to be colorful, informative, accessible, without water, capaciously and always with the understanding to the student.
Valery Gerts
Valeriia tells us about her studied:
Since my acquaintance with the Italian E-Learning Fashion School, my life has changed! And if the first course "Stylist-image maker" showed me that it was possible to do what you loved — to make people beautiful, and even get money for it, the next course opened up the vast expanses of my creativity! After becoming a "Fashion stylist," I started writing my dream story.
Valeriia's works
To see more click here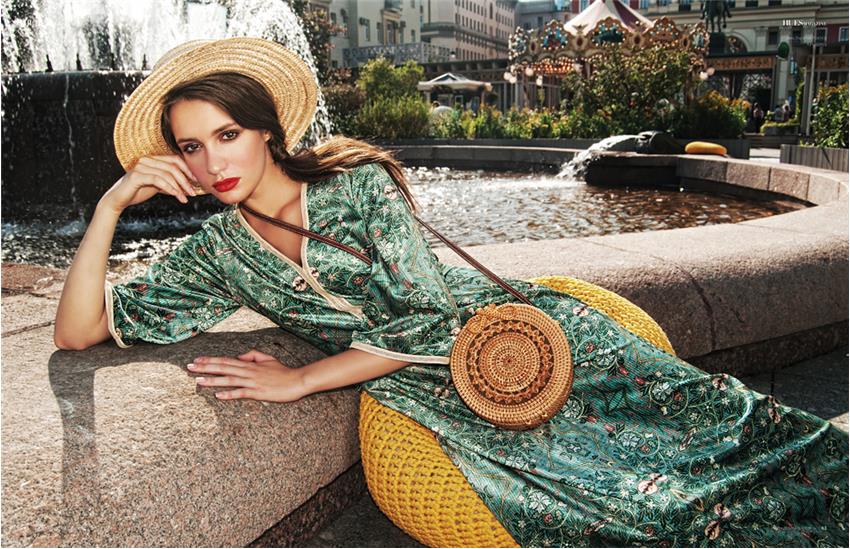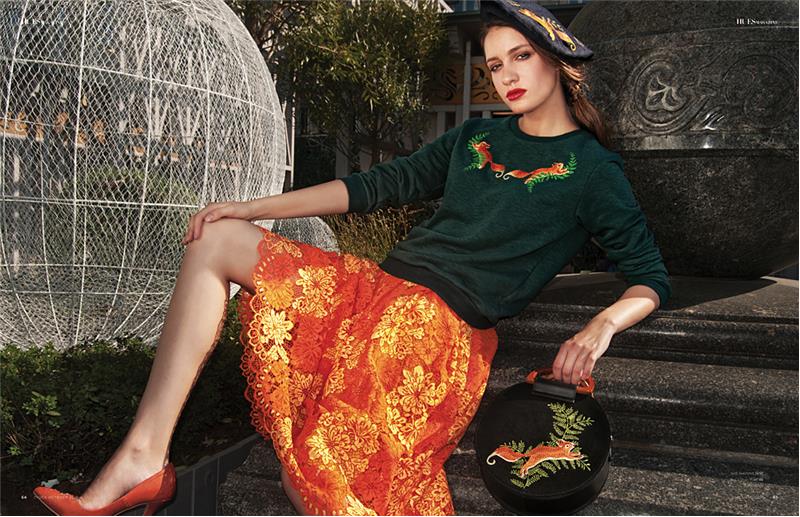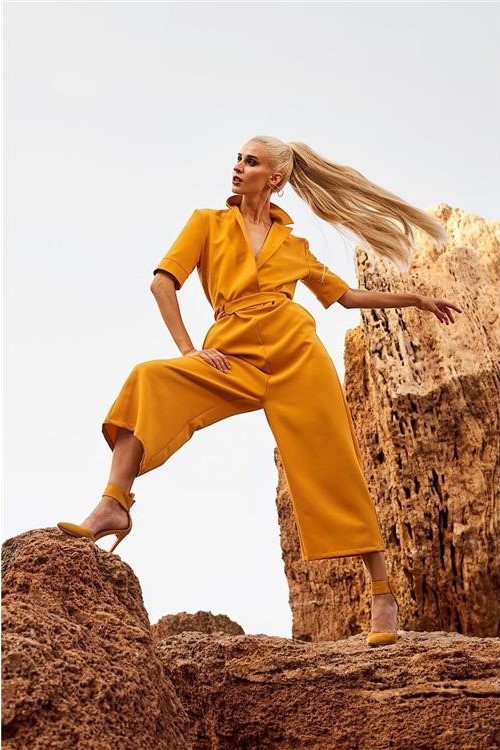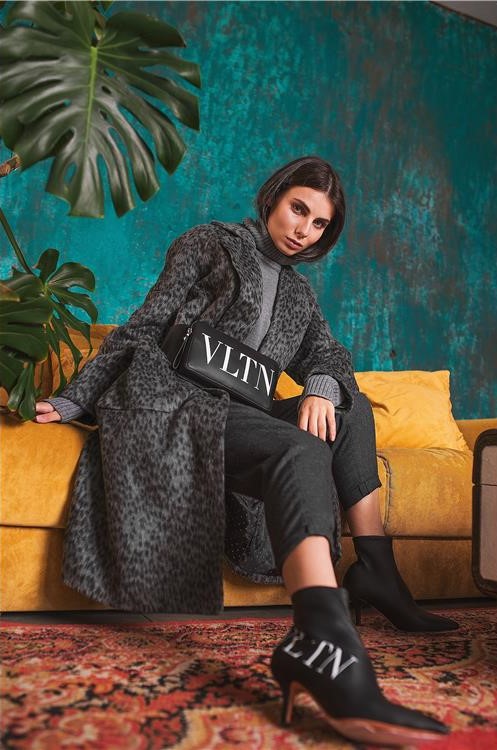 Olga Adams
Olga tells us about her studied:
After graduating from the course, you realize that dreams come true, you only have to try. 
Good luck to all, be inspired and make fashion!
Olga's works
To see more click here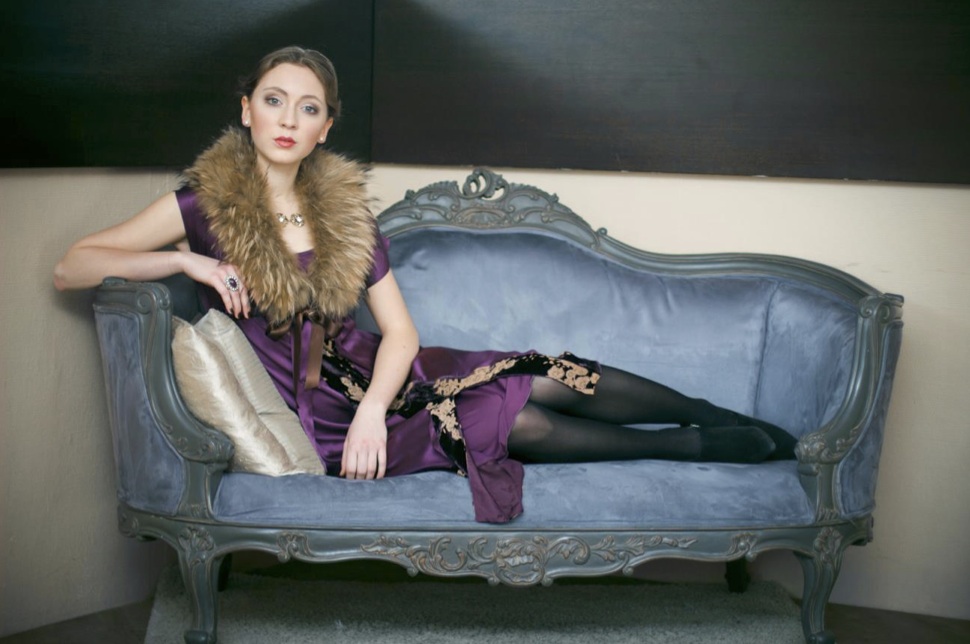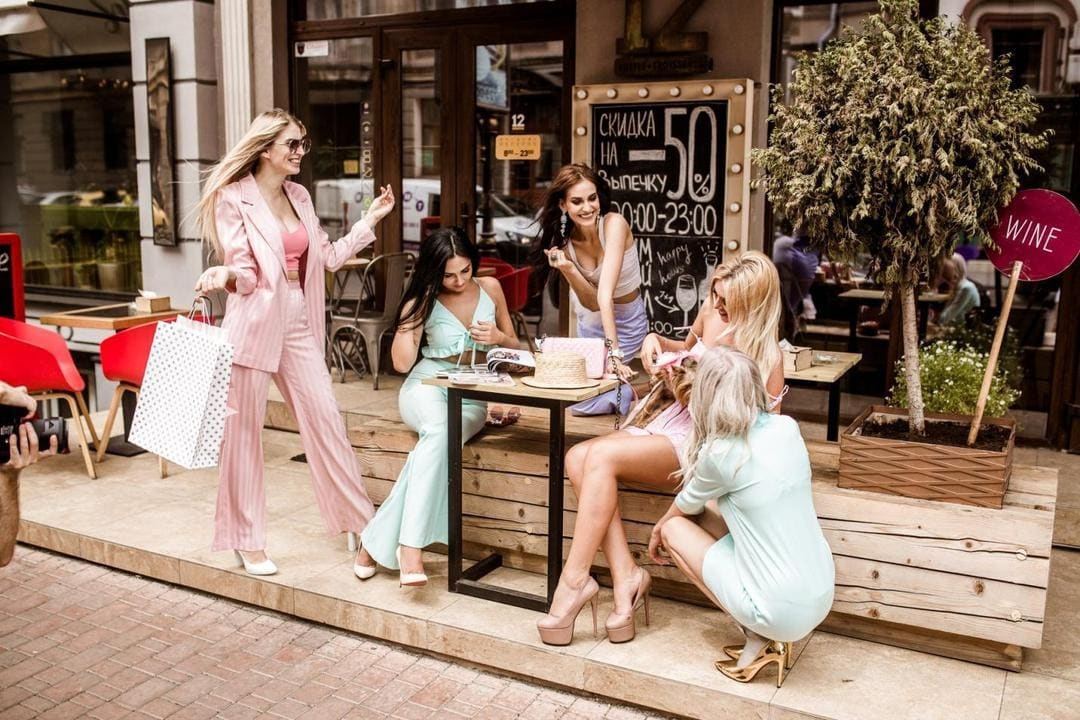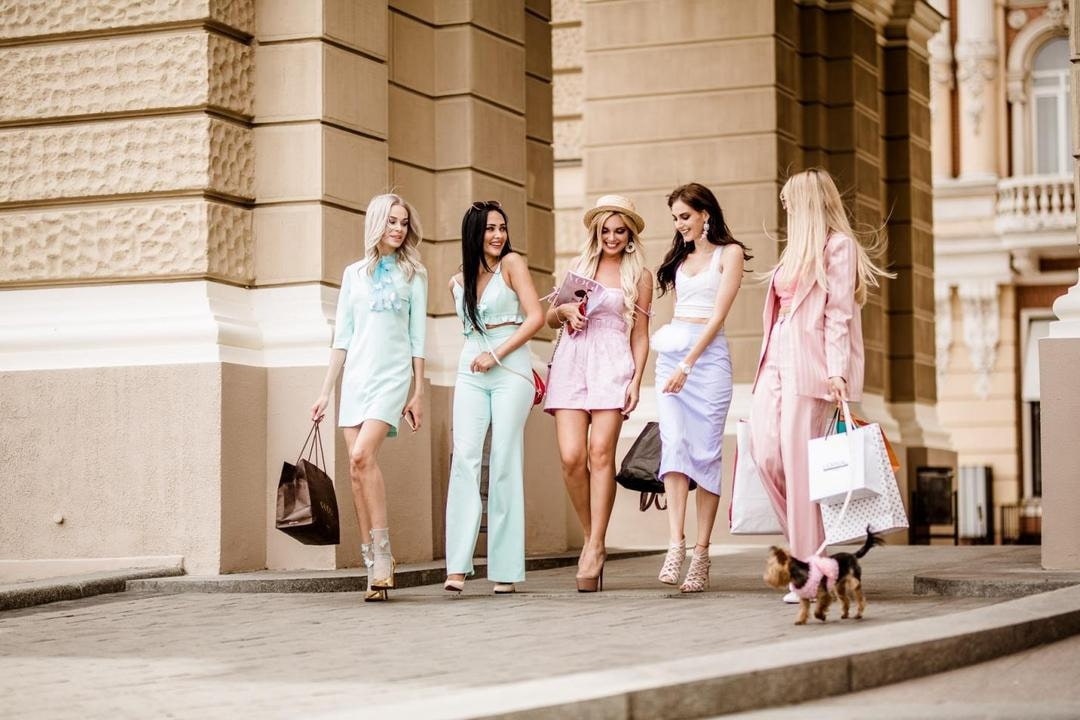 Basic version — 539 EUR (all inclusive)
Video lessons
Access period to the course – 2 months
Partly payment — no
Standard version — 639 EUR (all inclusive)
Video lessons
Practical tasks during course
Answers of teachers to questions during studying
Evaluation of the home tasks and feedbacks by the teacher
Evaluation of the final project "Fashion shooting"
Electronic certificate
Access period to the course – 4 months
Partly payment — 3 months, 229 euro per month
Premium version — 739 EUR (all inclusive)
For those who want best results
Video lessons
Practical tasks during course
Answers of teachers to questions during studying
Evaluation of the home tasks and feedbacks by the teacher
Evaluation of the final project "Fashion shooting"
Original certificate
Free mailing of a certificate on your address
Unlimited life-time access to the course
Seasonal color and fashion trend palette for men's and women's clothing
Fashion trend report for 1 year (fashion trends in clothing and accessories for men and women)
Partly payment — 3 months, 259 euro per month
Get this course with the BIG discount!
From 28-09 till 05-10 get this course with the 50% discount!
From 06-10 the promo won't be available anymore
Basic version — 539 EUR (all inclusive) – 269 EUR
Video lessons
Access period to the course – 2 months
Partly payment — no
Standard version — 639 EUR (all inclusive) – 319 EUR
Video lessons
Practical tasks during course
Answers of teachers to questions during studying
Evaluation of the home tasks and feedbacks by the teacher
Evaluation of the final project "Fashion shooting"
Electronic certificate
Access period to the course – 4 months
Partly payment — 3 months, 229 euro per month – 2 parts, 189 EUR
Premium version — 739 EUR (all inclusive) – 369 EUR
For those who want best results
Video lessons
Practical tasks during course
Answers of teachers to questions during studying
Evaluation of the home tasks and feedbacks by the teacher
Evaluation of the final project "Fashion shooting"
Original certificate
Free mailing of a certificate on your address
Unlimited life-time access to the course
Seasonal color and fashion trend palette for men's and women's clothing
Fashion trend report for 1 year (fashion trends in clothing and accessories for men and women)
Partly payment — 3 months, 259 euro per month – 2 parts – 229 EUR