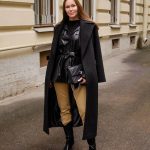 Zoia Panina
Finished the course "Certified Image Consultant"
Zoia tells us about her studies:
I watched all the videos of the module Creating style and image with great pleasure . For homework, I continue to choose myself, as I believe that first of all you need to deal with your style and wardrobe.
So, I have watched all the video lessons, and now I can say that I have finally decided on my style.
This style is casual-sport. I am 37 years old and I live in St. Petersburg, where the weather is perfectly combined with multi-layered and complex outfits, and even with sneakers and shoes without heels. I love comfort, but at the same time I love to be romantic.

We are presenting you Zoia's practical home tasks