An obligatory part of any men's wardrobe is a classic suit.
Do you know what kinds of men's suits are? And how, for example, is a three-piece suit different from a tailcoat or a tuxedo?
We have gathered a detailed guide to men's suits for you.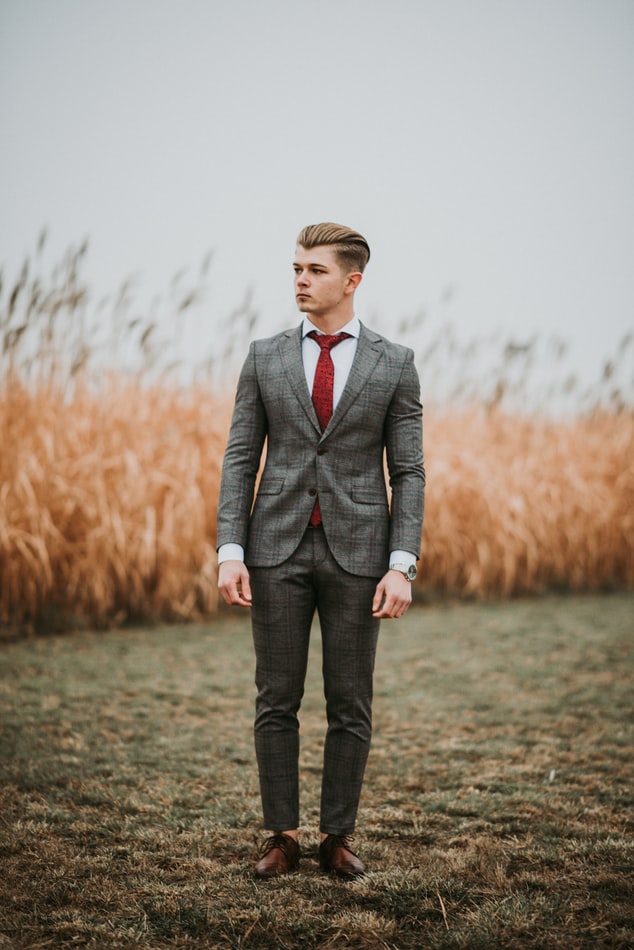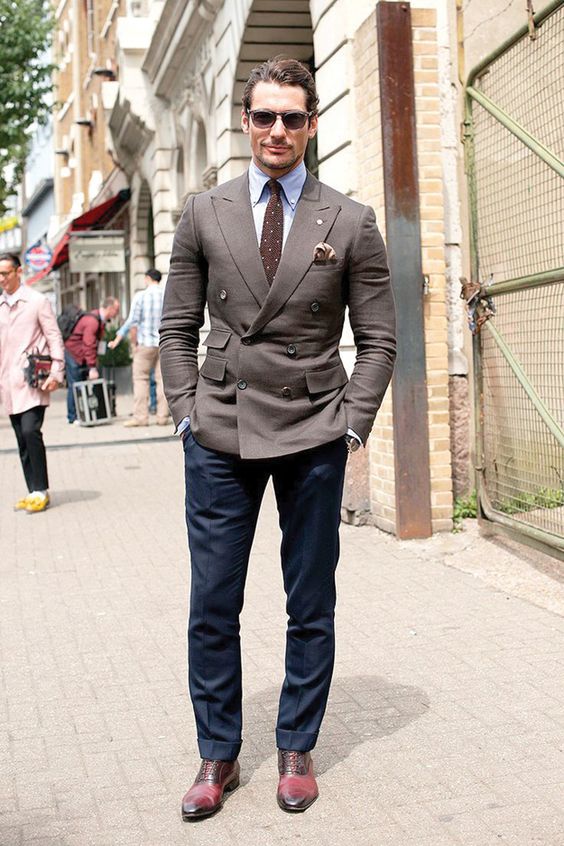 2. Double-breasted suit
Distinctive features: it has two rows of buttons, and the floors go far enough over each other.
Pros: Suitable for thin, tall men.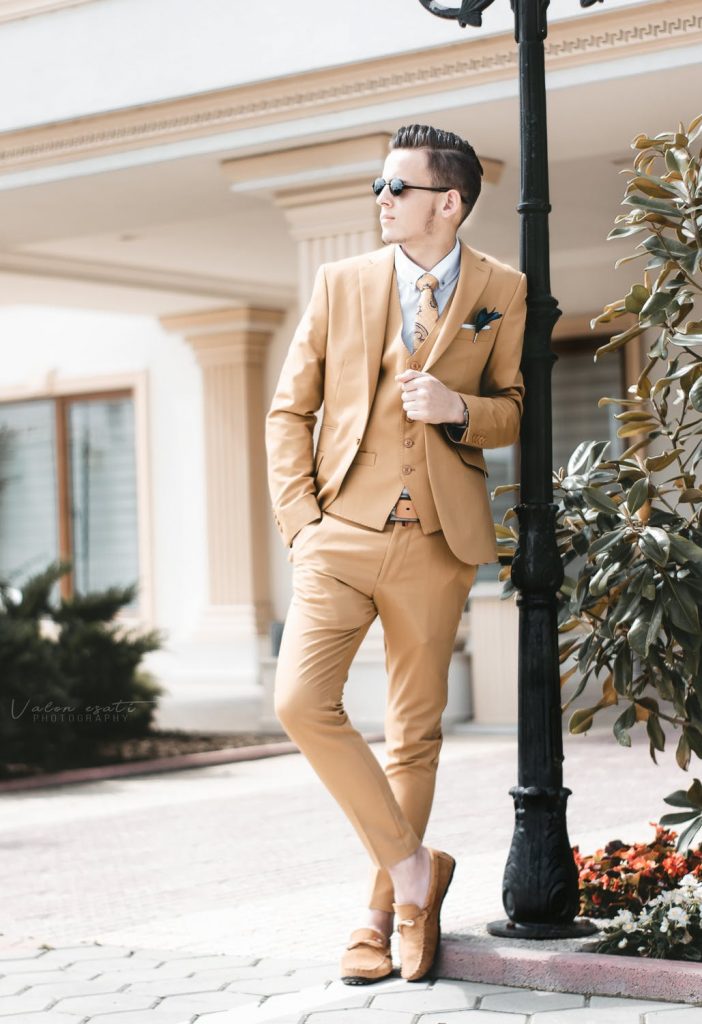 3. Three-piece suit
Distinctive features: Consists of trousers, single-breasted jacket and vest, made of the same fabric.
Pros: according to etiquette, it is permissible to take off your jacket in a three-piece suit without asking permission.
Classification by purpose
Formal Men Suits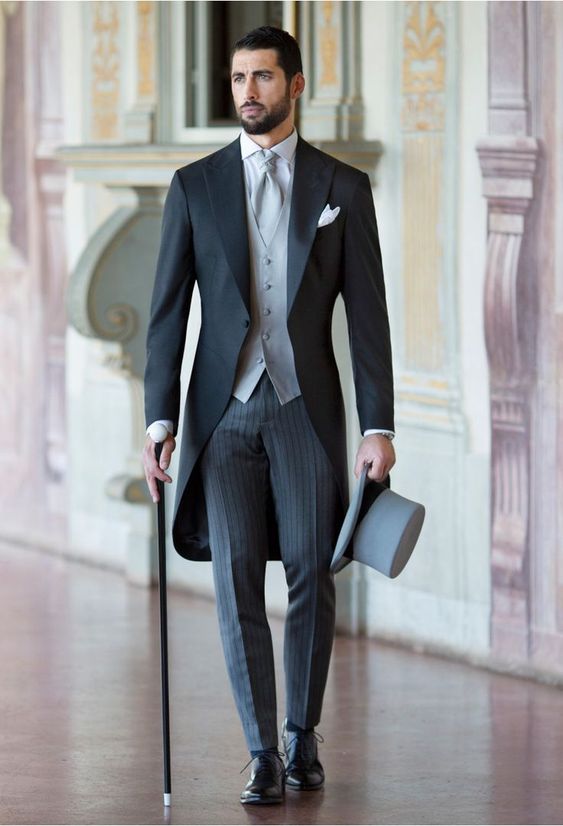 4. "Tight"
Features: Has sides that taper downward, forming a tapered cut.
Fastens with one button. Back length below the knees.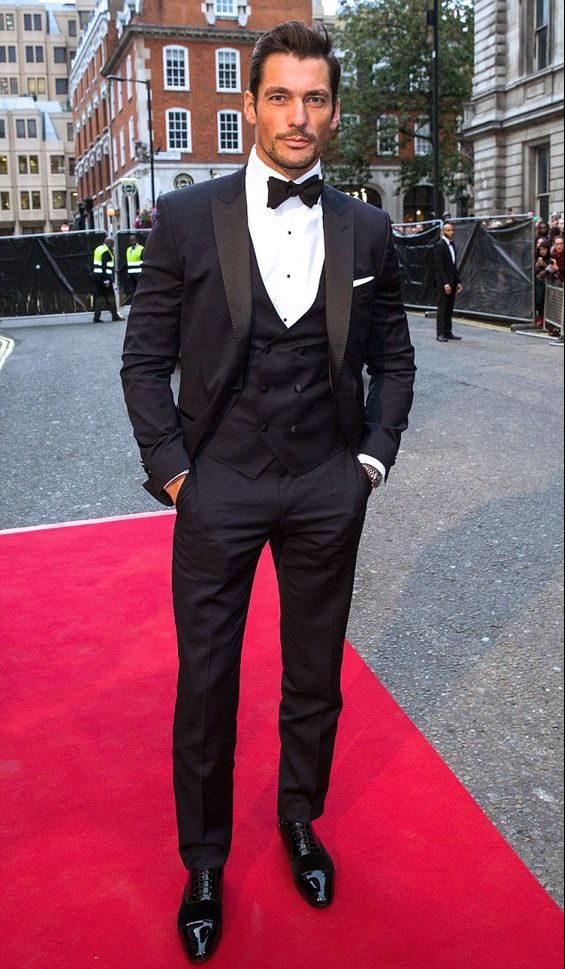 5. Tuxedo
It is worn for social events after five in the evening, according to the black tie dress code.
Features: A black jacket with an open chest (a white jacket is also acceptable – in cases where outerwear is not required on the street). Has long satin or silk lapels.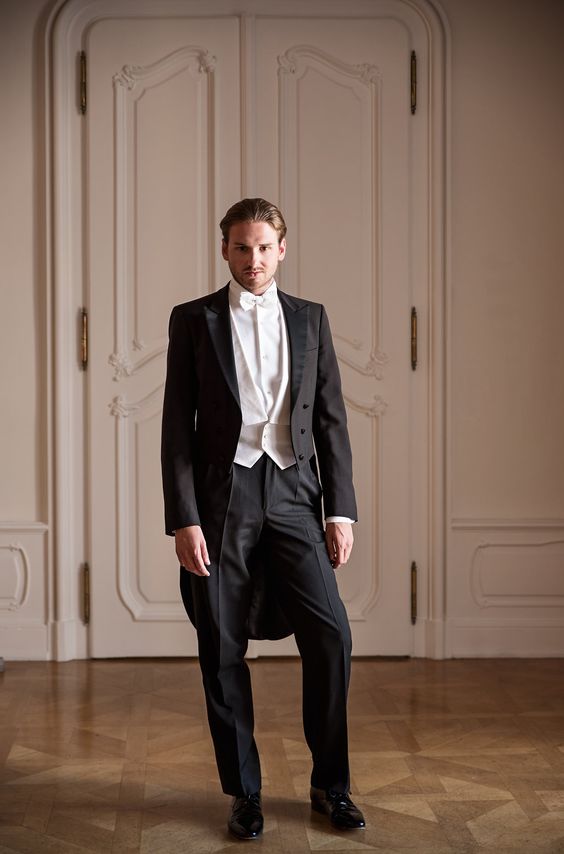 6. Tailcoat
Features: Short in front, with long narrow folds in the back (also called "dovetail"). It is worn with a snow-white shirt, a starched white waistcoat, a white bow tie knotted by hand, black patent leather shoes.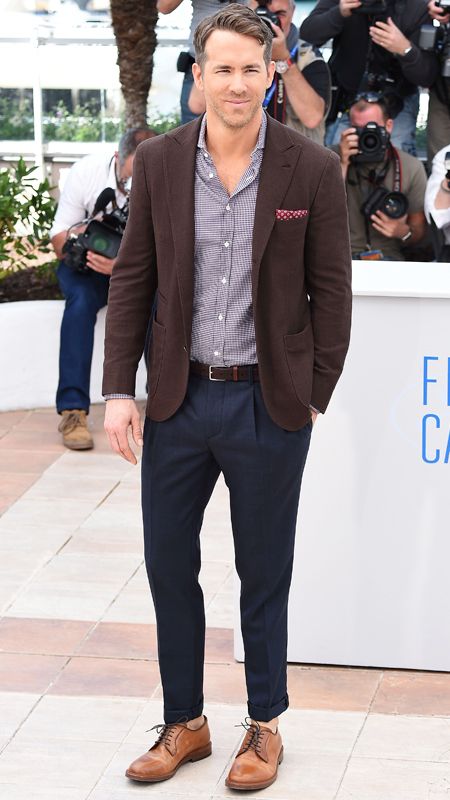 7. Casual
Features: It is worn without a tie and with an open shirt collar.
The jacket and trousers can be made from different fabrics.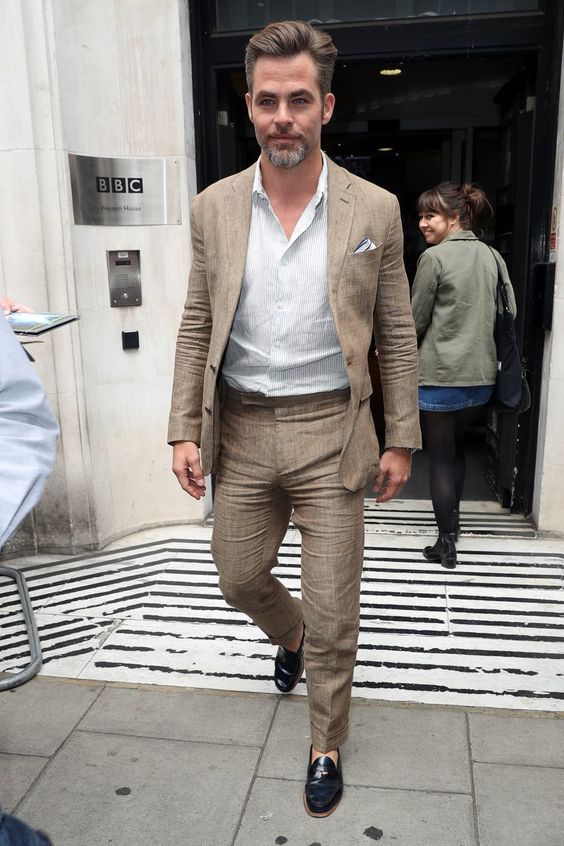 8. Fashion item
The so-called "one season" suits.
Features: They are sewn from fabrics unconventional for men's suits (for example, cotton, linen, silk), they are somewhat careless, sometimes they may look slightly wrinkled.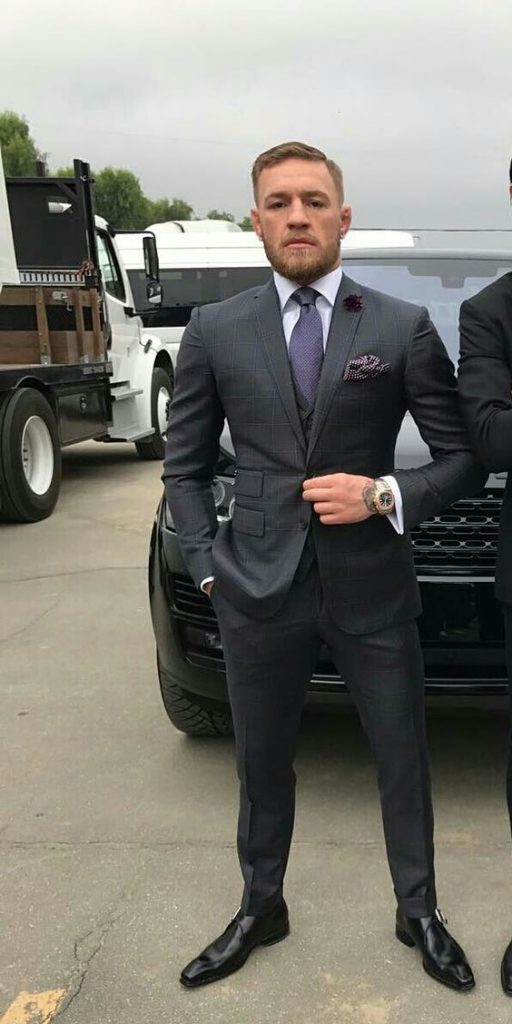 9. English suit
Features: Both two and three are popular. The jacket can be single-breasted or double-breasted.
Has small shoulder pads, which are usually chamfered.
The waist is indicated and slightly lowered.
There are two splines on the back.
The pockets are slightly chamfered, with lapels, and above the side pocket there may be another small one for small things.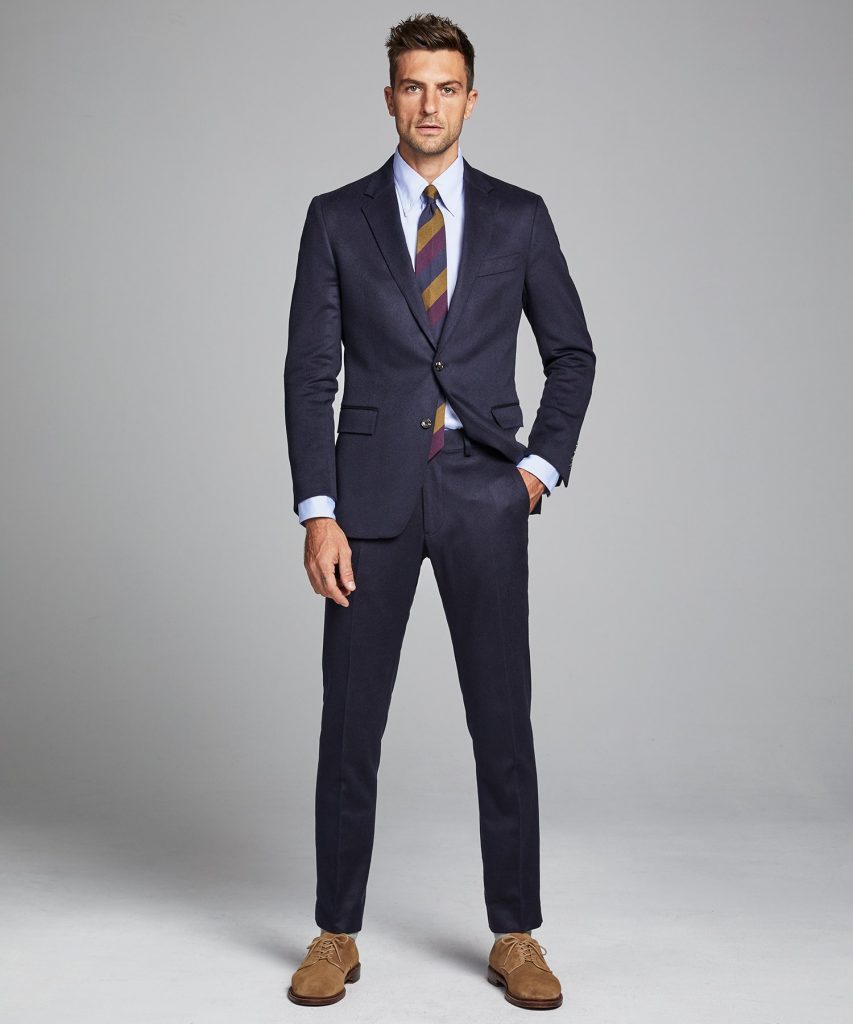 10. Italian suit
Features: The jacket is traditionally single-breasted with three buttons and two vents (but can be double-breasted with narrow shoulders, tight-fitting).
The shoulders are slightly widened and raised.
Straight trousers.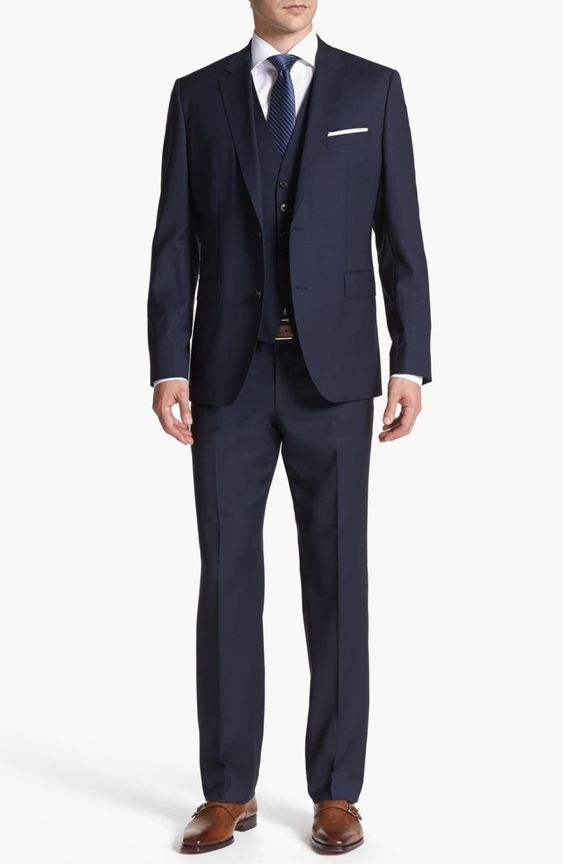 11. American suit
Features: No shoulder pads. Practically not fitted (fits only on the hips).
Shorter than European suit.
The jacket can be single-breasted (with two or three buttons and a central slot) and double-breasted (with long-distance trim buttons and deep lapels).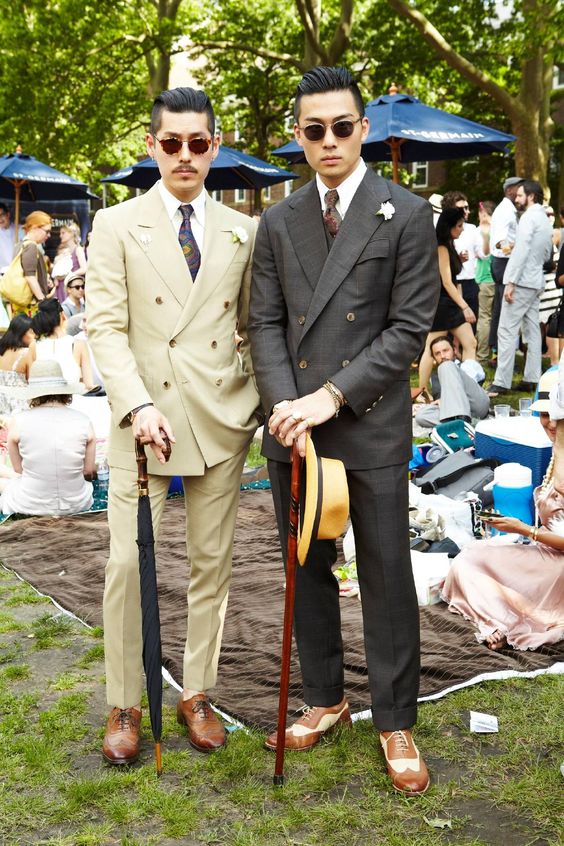 12. European suit
Features: Elongated jacket (5-7 cm below the buttocks), extended shoulders.
Loose trousers.
The jacket can be single-breasted and double-breasted without slits.
There is also a modified version that suits men of short stature: with narrow trousers, a fitted jacket, with welt pockets without flaps.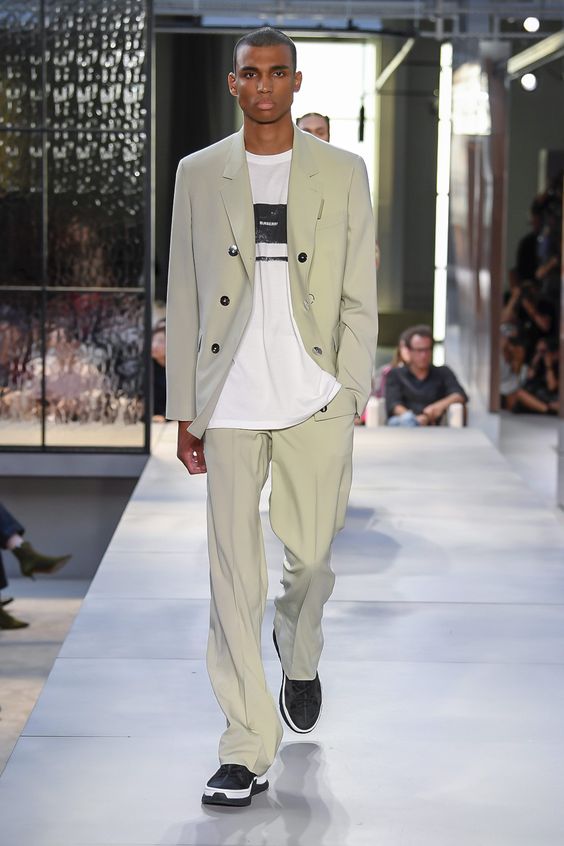 13. German suit
Features: Sewn from a special fabric that does not wrinkle and retains its original shape.
Has a loose fit, spacious sleeves, slightly baggy.
In a real German suit, the buttons on the sleeves are unbuttoned, the loops are cut and sewn by hand after purchasing the suit – this is expensive and prestigious.