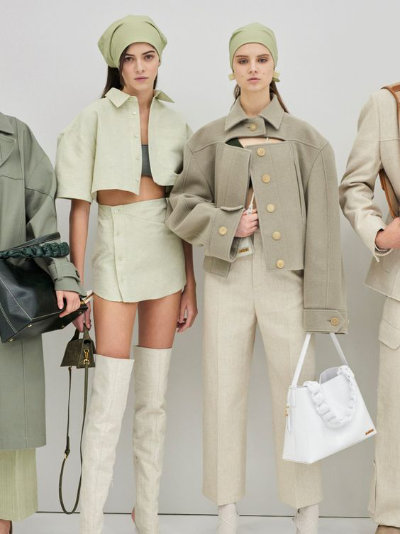 Creating a collection for most of people seems to be something very complex, incomprehensible and even magical. And some people, on the contrary, have in their heads the image of a creative person, on whom inspiration falls from the sky, and he suddenly begins to create and immediately creates a collection of clothes.
Creating a collection is, of course, a creative process, but very thoughtful and logical. There is no magic here (or 10 percent of it), but in general it is a streamlined process with stages.
The teachers of our school, Italian fashion designers, are ready to share with you what is happening behind the curtain of the fashion world.
Become a successful fashion designer and open your own fashion brand
Study fashion design in Italy online
TREND RESEARCH
An example of one of the trends is a pink color.
Most often, creating of the collection begins with this study.
It is very important for a designer to understand what is happening in the fashion world in order to be on the same page and not turn into an old-fashioned designer. Many designers rely on trend forecasts published by agencies that research this area. It is also important to analyze your own hits and anti-hits and draw conclusions.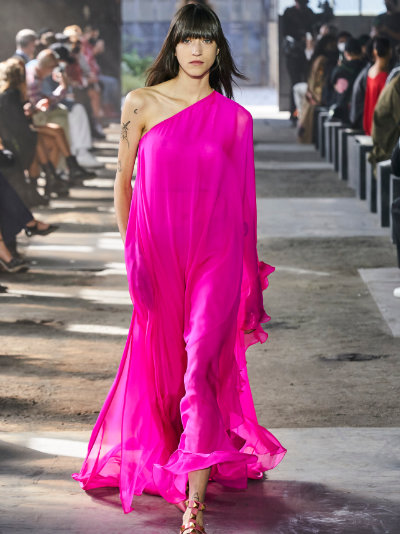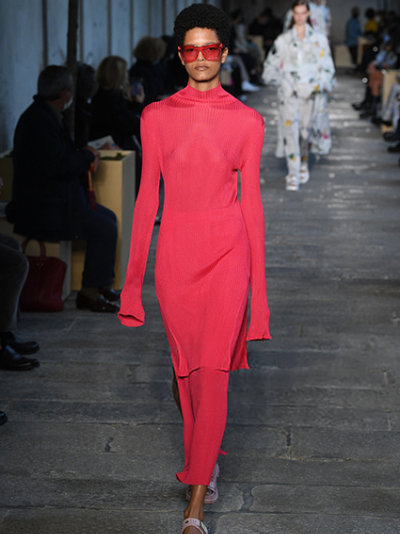 THE SEARCH FOR A COLLECTION THEME. MOODBOARD
This is a very important step. On the moodboard, you collect images and pictures that will form the basis of the collection, add photos that convey the desired emotion. A moodboard is needed in order to set a single mood for the collection, so as not to turn aside.
For example, I thought of making dresses and blouses, but in the process of working, I suddenly wanted to make leather things with studs and neon colors. And then suddenly I was inspired by the Baroque era. So, my collection would become a complete chaos! To avoid this, we need a moodboard with the main ideas of the collection.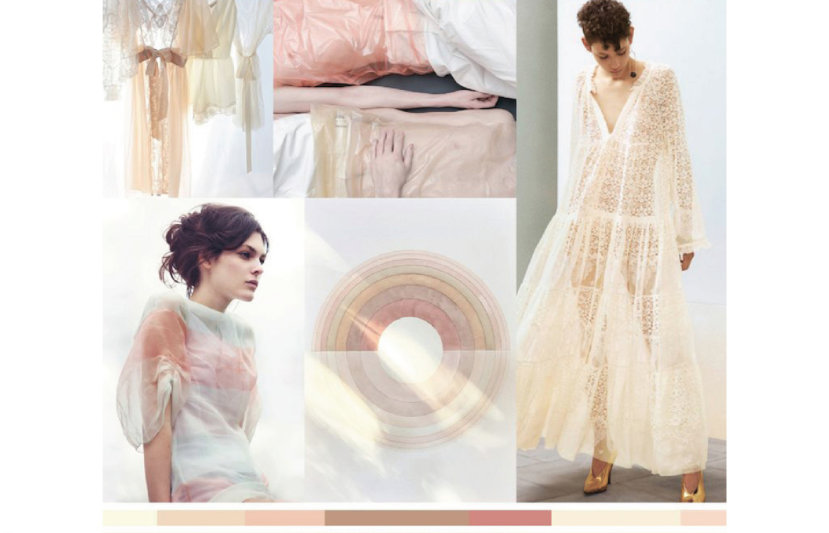 SKETCHING
This stage usually begins with a discussion of what hits will be repeated, what trends need to be taken into account. Plus, do not forget about seasonal features. August and September is the school/office, in the autumn they make jumpers and coats, November and December is Christmas and New Year's Eve, from May to June – elegant and prom dresses.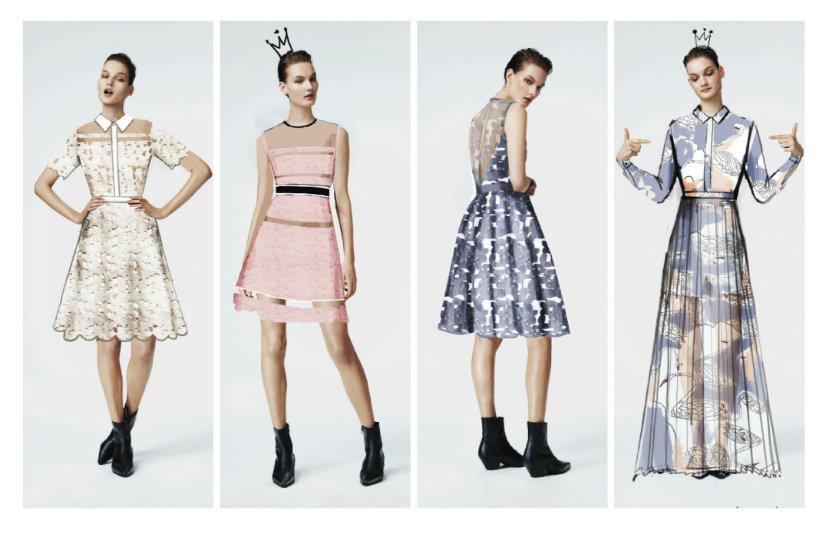 DEVELOPMENT OF ASSORTMENT MATRIX AND CAPSULES
Very often, brands have a collection for the season divided into capsules, each of which is a wardrobe of 15-20 different things in the same color scheme, which are combined with each other.
An assortment matrix is created for each capsule.
A matrix is a layout of a collection on a single sheet.
It clearly shows how many tops, how many bottoms, how many dresses. And what goes with what.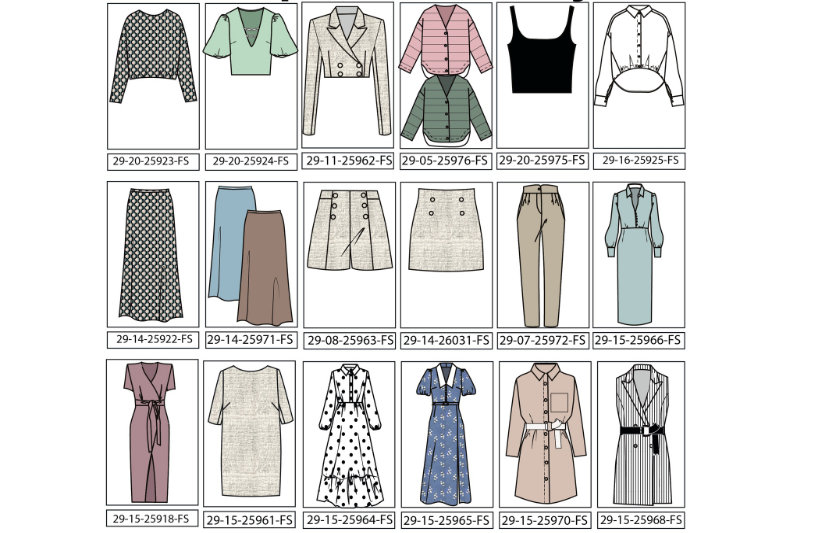 TECHNICAL SKETCHES
In order for the product to become what we want it to become, it is necessary to draw a technical sketch before creating the patterns. A technical sketch is like technical drawing or geometry. This is not an art sketch.
The main task of a technical sketch is to understand the silhouette, proportions, lengths, gains and volume of the product, as well as to find a point of understanding between the designer and the constructor.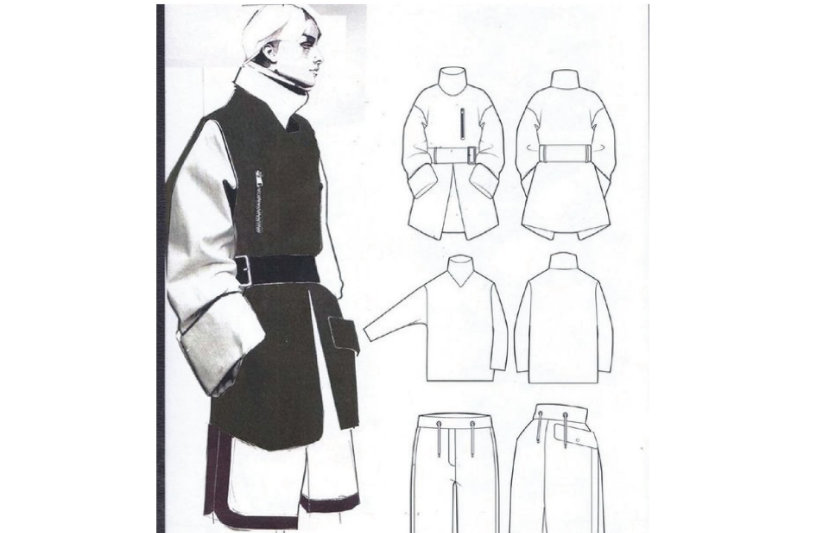 SELECTION OF FABRIC AND ACCESSORIES
At this stage, fabrics are thought out for each model, their combination with each other, so that in the future it will be possible to mix things with each other. Also, accessories are selected – buttons, zippers, hooks, elastic bands … Zippers, threads are selected according to color cards.
Each color has its own number.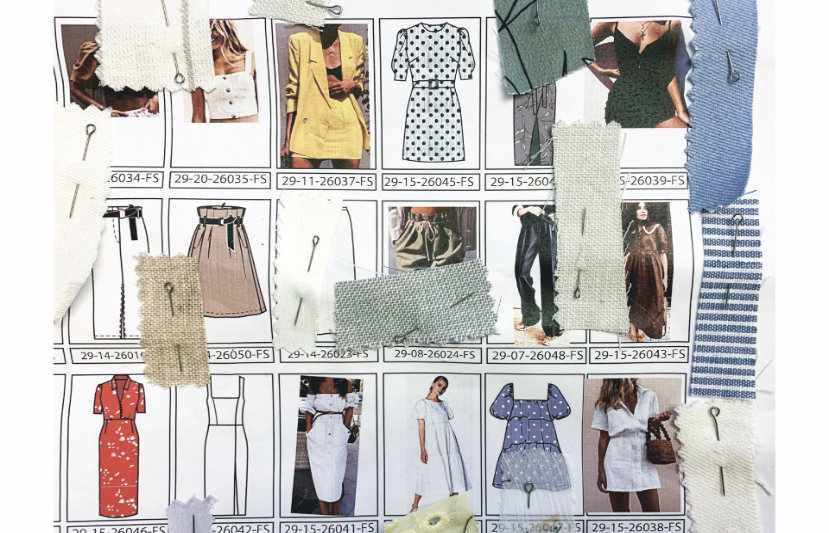 SAMPLE DEVELOPMENT
At the development stage, the design, comfort and commercial component of the clothes are thought out. It is necessary that the clothes are beautiful, cheap and convenient for the buyer. It is important to take into account the desires and needs of the target audience of the brand.
THE PRESENTATION OF THE COLLECTION
At this stage, a lookbook and image shooting is created.
Usually, a lookbook is photos of models in outfits from a collection, where all the details of your clothes are clearly visible. And image shooting is more like a sketch that conveys the mood of the collection, and the viewer is left with an "aftertaste" and an image inspired by the photographs. It is not so important to demonstrate the elements here, how to form a message to the viewer.