Perhaps you also wondered: "Where do designers generally get ideas for creating things?"
After all, it would seem that everything has long been invented.
Today we will tell you about interesting ways how fashion designers come up with ideas for clothes.
Street fashion
Fashion is often born out of bold ideas or even lack of money. And where, if not on an ordinary street, you can see the most daring experiments?
It's hard to say who was the first to decide to match things that have never been matched before – designers or ordinary people. Fur and lace, jeans and crazy colors, heavy boots and summer dresses – all these combinations are the result of experiments.
Check out the current trend for torn clothes. Where do you think it came from?
It's possible that while strolling down a busy New York street one designer probably decided to use this in his next collection just because he lacked fresh ideas and was desperate. The result, as we know, exceeded all possible expectations.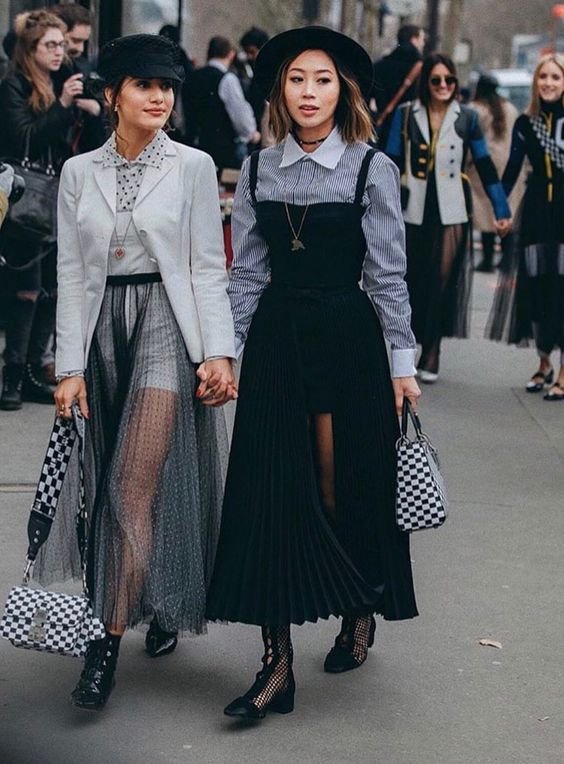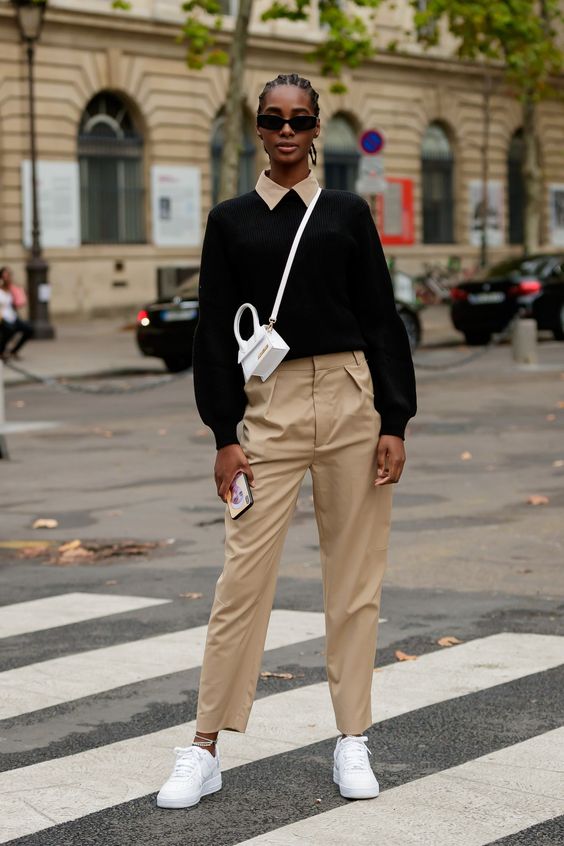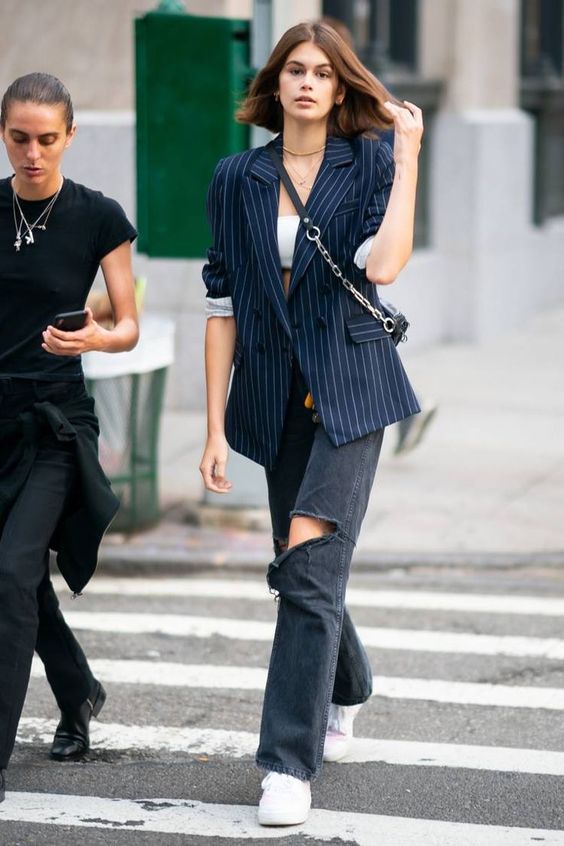 Traditional national clothes
There are places where traditional clothing is still widely used, such as India or the countries of the East.
In such countries, using traditional motifs in fashion collections is an obvious choice.
However, in other countries, people have long ceased to wear traditional garments. In this case, the search for something inspiring in traditional clothing is a new unusual path for a designer.
It looks new and unusual. Just look at the Gzhel drawings that luxury brands in Paris and Milan have used in their fashion collections.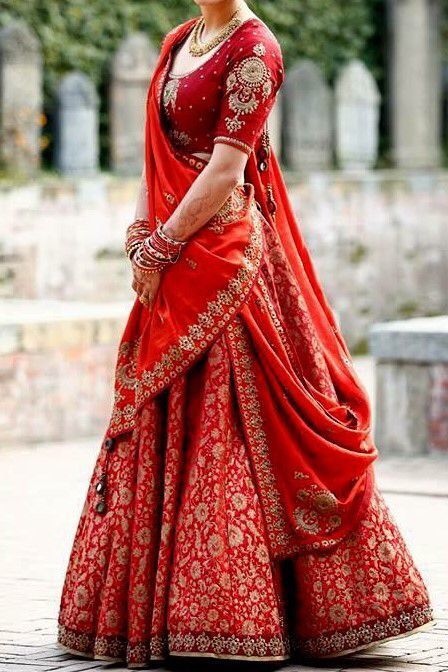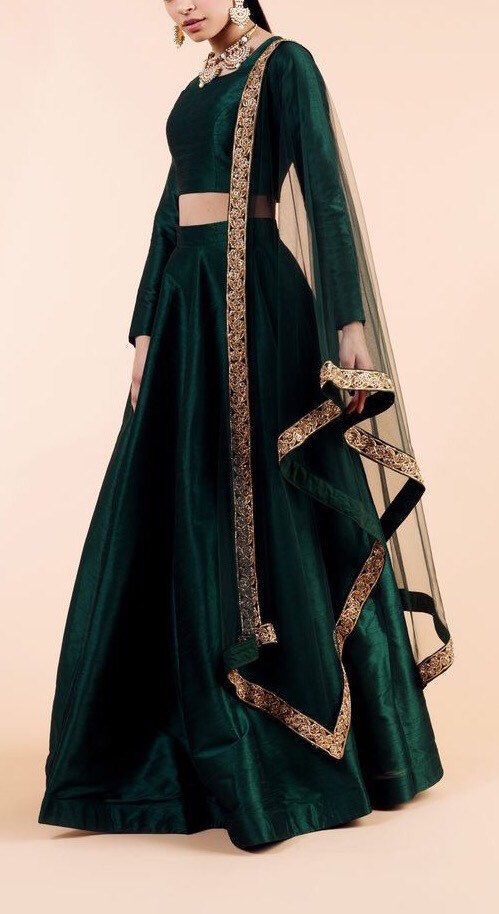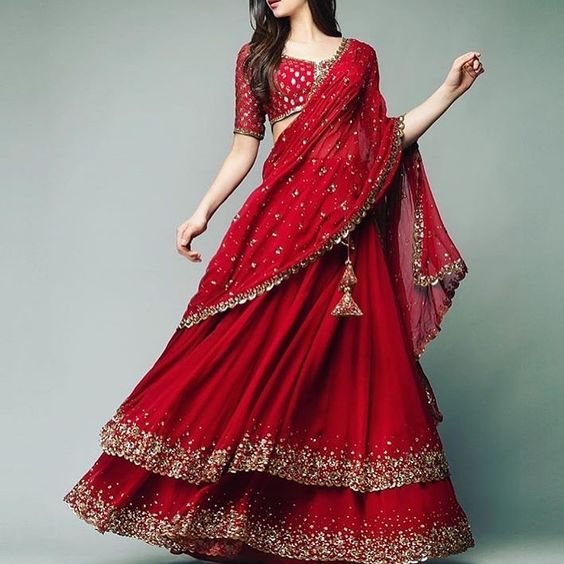 Nature
Undoubtedly, nature inspires many creators to masterpieces in any field of art. In fashion, you can very often see echoes of nature, take, for example, everyone's favorite leopard print.
Our teacher of the "Fashion Designer" course wants to share with you an interesting account on Instagram. The author of this account @fashion.biologique possesses encyclopedic knowledge in the field of biology and guesses natural textures and similarities with the animal and plant world in couture dresses from the collections of Chanel, Valentino, Christian Dior, Moschino and other designers.
Introducing herself, she writes:
"My father took my VOGUE away, so I read the encyclopedia instead".
She finds prints on clothing similar to designs on the wings of butterflies or designs on spiders and beetles. The textures of couture dresses are very much in common with flowers or sea plants.
In each post, she gives a description of how she compares outfits from different collections.
"To provoke flowering, orchid buds have to be exposed to temperature changes. The first flowers of the plant appear no earlier than 5-7 years after germination," the author writes under her collage, in which a white orchid is placed next to Alexis Mabille's dress.
Learn about nature in such a wonderful way!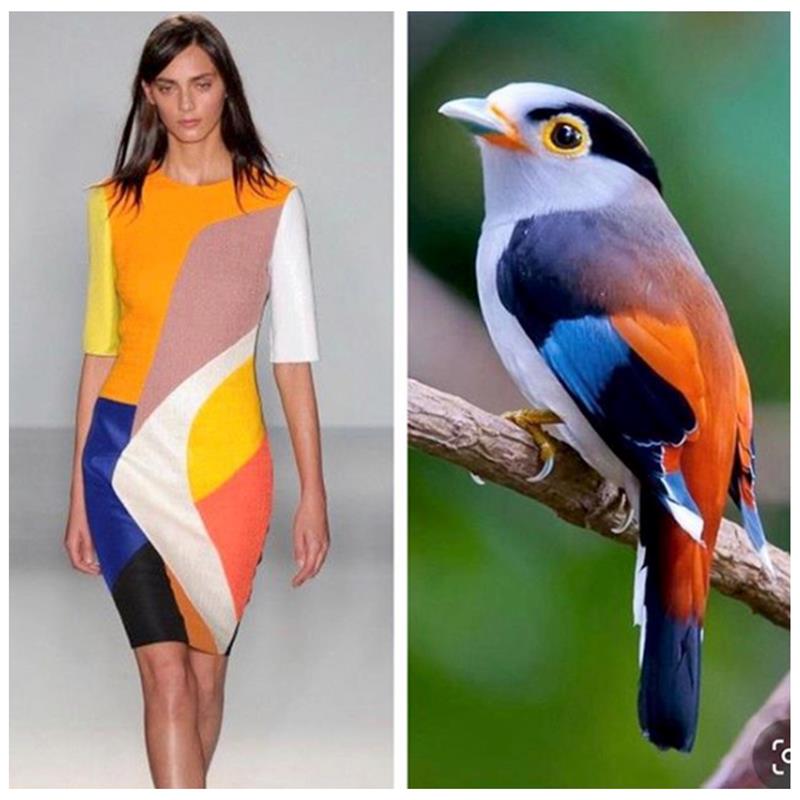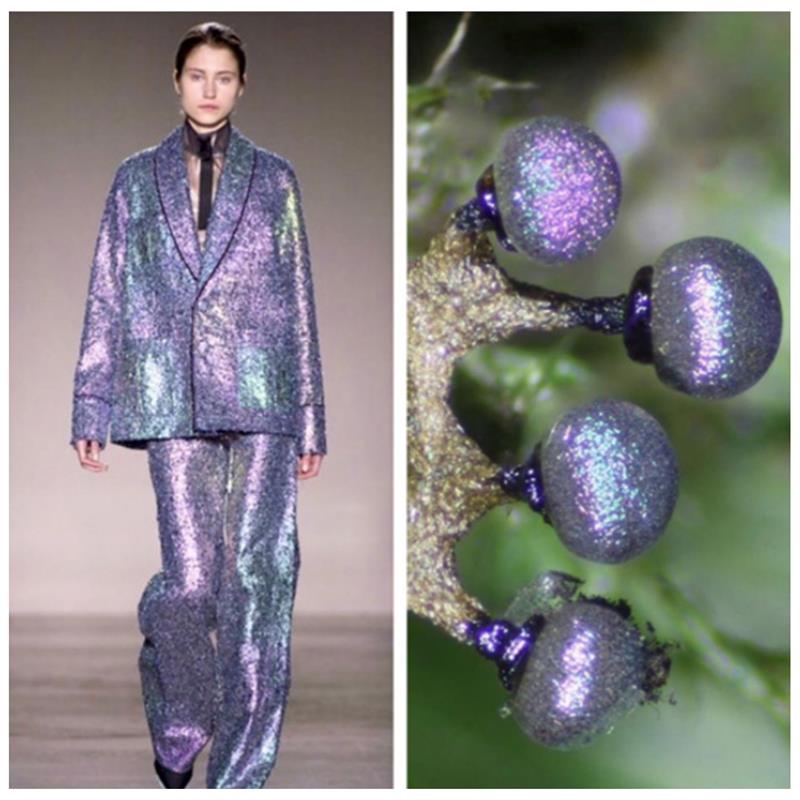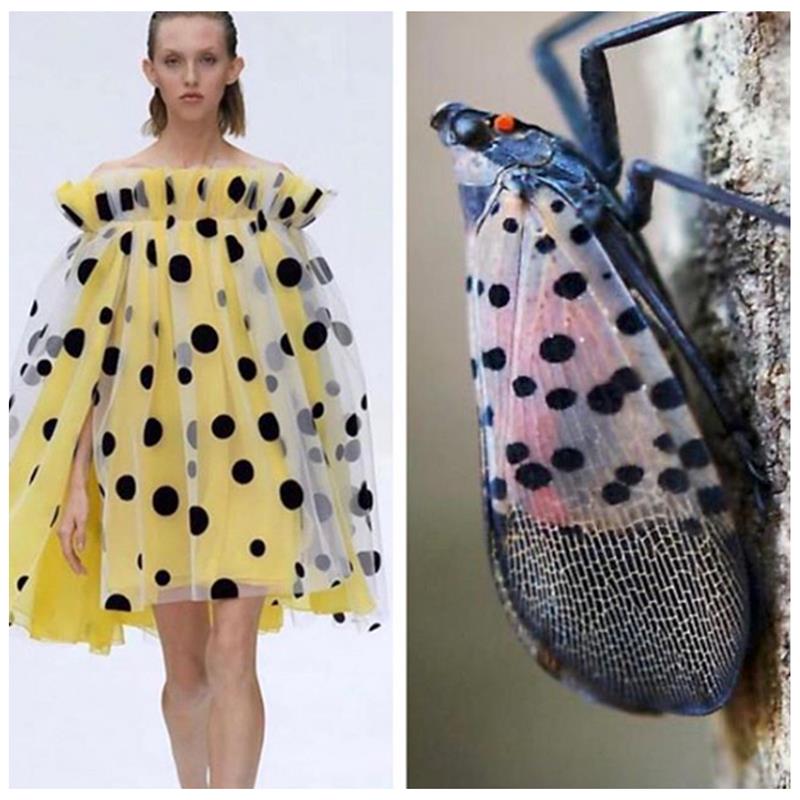 Culture
Have you ever wondered why, for example, Japanese motifs are so popular in fashion collections? Because designers are inspired by Japanese culture in general. This is quite an interesting fact.
Fashion, patterns, colors, hairstyles are so different from what we are used to here in the Western world that the temptation is too great to pass by. The whole atmosphere is mesmerizing to Westerners.
Therefore, often the cultural characteristics of different countries can greatly inspire designers.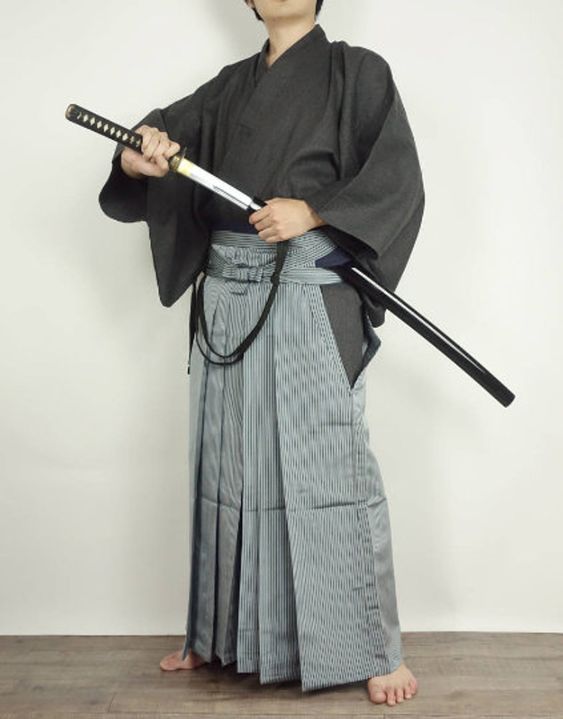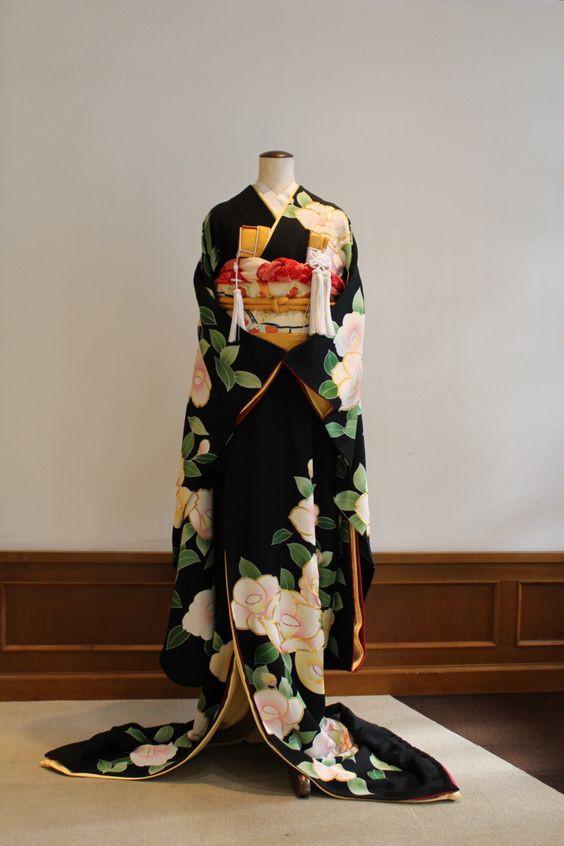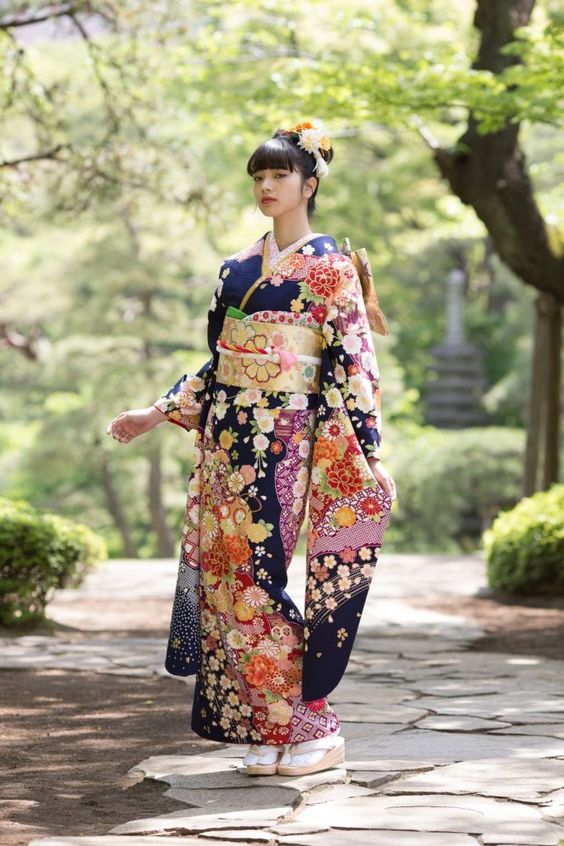 Architecture
Some architectural landmarks are so unusual that they can easily inspire a few pieces of clothing. No, we are not talking about haute couture collections intended only for evening outings or advertising.
Architecture offers unusual structural lines and airy silhouettes.
Remember that sources of inspiration are usually around you, and designers are well aware of this. Next time you see an unusual collection of clothes, try to guess what inspired the designer to create this or that item.