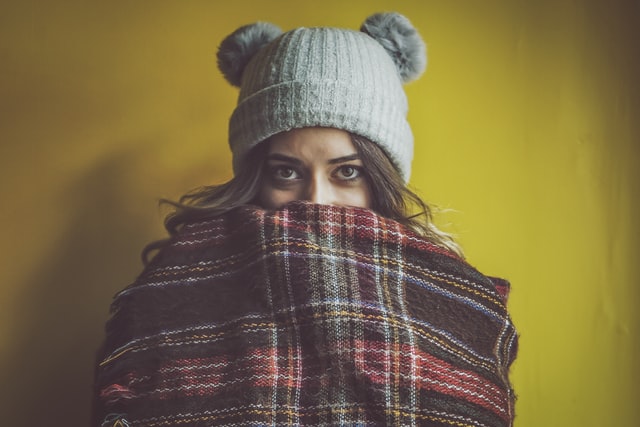 In autumn and winter, one of the must-have accessories in a woman's wardrobe is a hat. The hat helps keep you warm, comfortable and cozy, and at the same time it creates a certain style. 
However, many women avoid wearing hats, as they have difficulty in making the right choice when buying it. And as the result they often get cold in autumn and winter.
We want to offer you some recommendations from Italian stylists on how best to choose a hat for yourself and how it should be combined with the type of face and hair.
There are several principles by which you should choose a hat.
The first is the shape of the face.
No matter how expensive and fashionable a hat or a cap is, they are not for everyone.
Some hats can emphasize the dignity of the face, and some, on the contrary, underline flaws.
1. If you have an oval face shape, you can choose almost any headwear, including knitted hats, berets, bonnets, hats with large brims, headscarves, etc.
You can experiment with different options.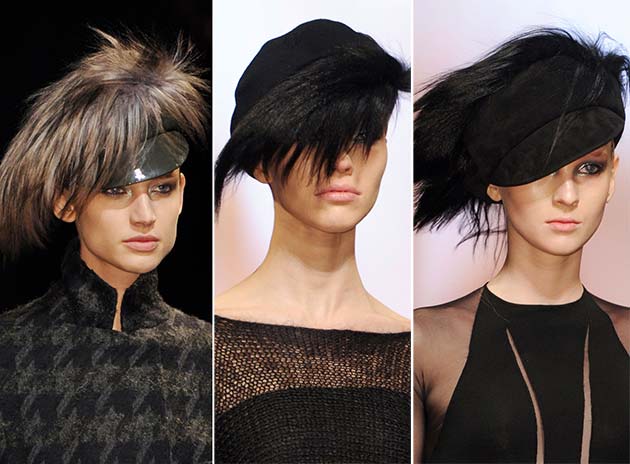 2. If you are the owner of a round face, you need to visually stretch your face and make it more slim. To do this, you should avoid tight hats.
Try wide-brimmed hats, pom-pom hats, and long knitted hats that will slim your face. Hats with clear geometric lines also work very well.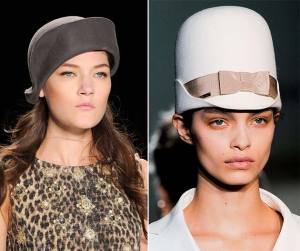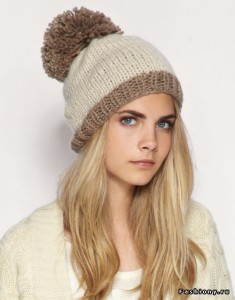 3. If you have a triangular face, that is, a heart-shaped face (wide forehead and narrow chin), choose hats that balance the shape of the face.
Never choose voluminous hats on top, they will further emphasize the width of the forehead. In this case, choose hats such as bonnets, shawls, hats with narrow brims, tight-fitting hats, etc.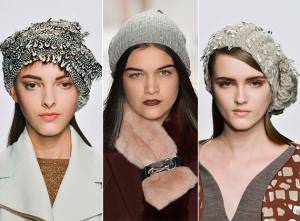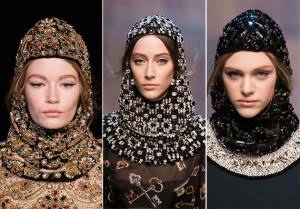 4. If you have a square face, the task is to make it more rounded. For this, hats with soft brims, asymmetric hats that fall to the side are well suited.
All kinds of hats with ears will be one of the best options.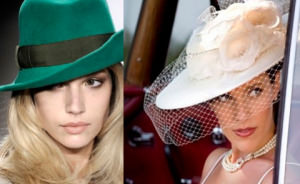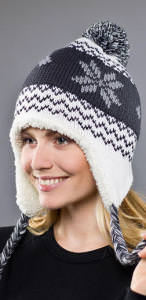 4. If you are the owner of an elongated face, you need to shorten it a little and make it more proportional. Here it is important to choose hats that cover the forehead and reveal the cheeks and cheekbones, such as, for example, a cloche hat.
Elongated hats and hats with a pompom will not work at all.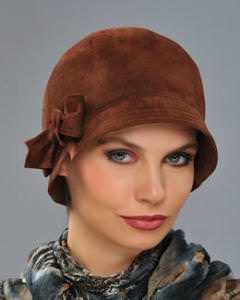 The next principle by which you should choose hats for yourself is hair color.
It is necessary to consider the color and tone of the hair when choosing a headwear.
Black hats are not suitable for brunettes, they will visually make the face even darker.
Hats in burgundy, blue and red are perfect for brunettes.
If your face has a slight brown tint, blue and black hats will work well.
If you have blonde hair, give preference to gray, brown, black, blue, red, pink hats.
In general, any bright colors will suit you very much. It is better not to use pastel tones for blondes.
Red-haired girls should choose gray, black, plum, green and purple colors.
It is better not to choose yellow and red as the hair already has a bright shade.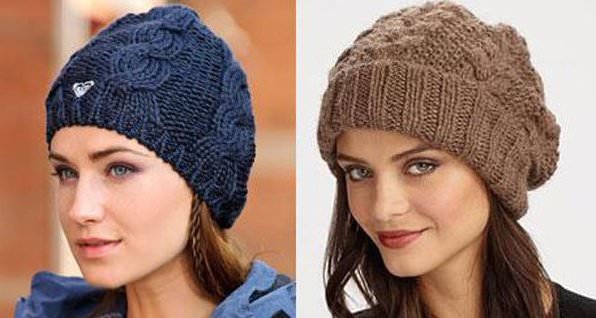 When choosing a hat, you also need to pay attention to your height and body shape.
If you are tall, it is recommended to choose more voluminous hats, larger in size. Avoid tight-fitting and small hats.
If you are a petite girl of short stature, it is better not to use massive fur hats, otherwise you will look like a mushroom.
If you choose a hat, then the brim should not be wider than shoulder width. Small hats, berets will look perfect.
If you are curvy, tall or not, don't go for tight-fitting hats. Voluminous hats will look harmonious.
If you have medium-sized facial features, choose smaller models of caps and hats, with small brims and a small volume.
If the face is wide, voluminous hats are preferable.
If you wear glasses, do not choose hats decorated with flowers or other decorative elements.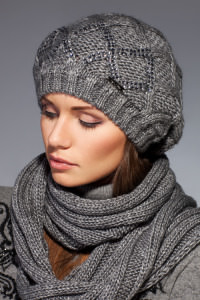 The ideal option is simpler versions of classic colors. When choosing green hats, it is important to remember that green gives the skin a matching hue.

The color of the headwear should be different from the color of the outerwear. It is better to select them two shades lighter or darker, and it is also recommended to select contrasting colors.
For example, a pink hat will work well with a black or a grey coat. A golden-colored hat is perfect with a navy blue jacket. Black and white are considered a classic combination.
In everyday life, it is better to choose a hat with outerwear in the same style.
However, if you prefer to be trendy and look unusual, you can create contrasting options, but within reasonable limits.
Be careful: it is not recommended to choose a fur hat for a fur coat. Give preference to knitted hats.