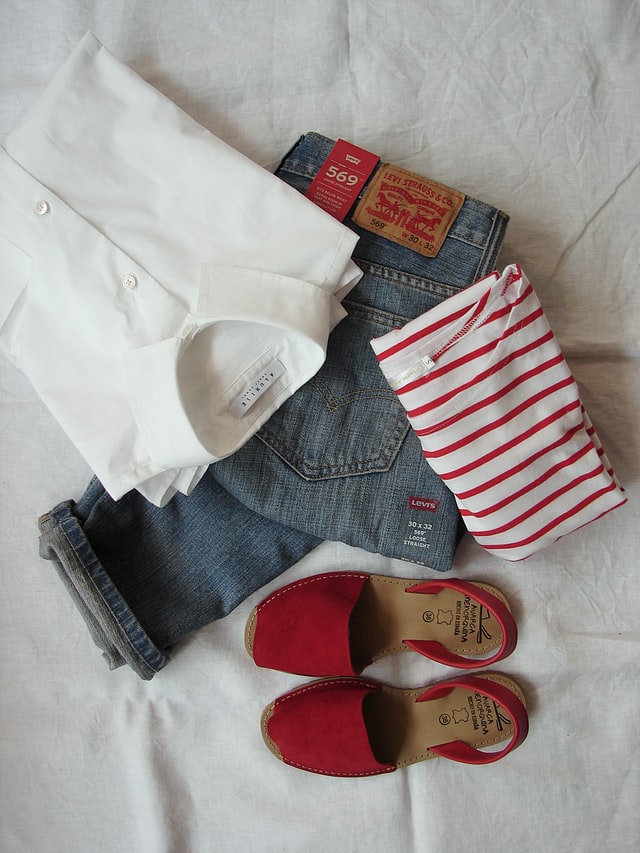 New season is a great opportunity to refresh your wardrobe and style.
Updating your wardrobe doesn't mean throwing out all your old clothes and buying new ones.
It means taking a fresh look at what you usually wear.
We asked the Italian stylists of our fashion school to share secrets of how to renew your style.
No need to try to change your style in 1 day
Don't try to completely change your style and do an overhaul of your wardrobe in one day. You'd better set small goals, instead, when it comes to wardrobe and style, and achieve them gradually, in steps.
Start with the simplest step – remove things from your wardrobe that you don't wear.
Spend an hour sorting through your wardrobe and first throw away unwanted items that are worn out or don't match your current style.
You may follow the two seasons rule: if you haven't worn any piece of clothing for the last two winter seasons, say goodbye to it, because you will most likely never wear it!
Remove any items that are stretched, unsuitable or lumpy.
In your closet, you should only have those clothes and shoes that suit you in style.
On another day, clean your wardrobe by sorting and separating items by category and color: tops, skirts, trousers, dresses, etc., and then try organizing them from lighter to darker colors. Here you can evaluate what is missing in your wardrobe.
Do you have the most important and basic items in your wardrobe? If you answered "No", make a list of what you are missing.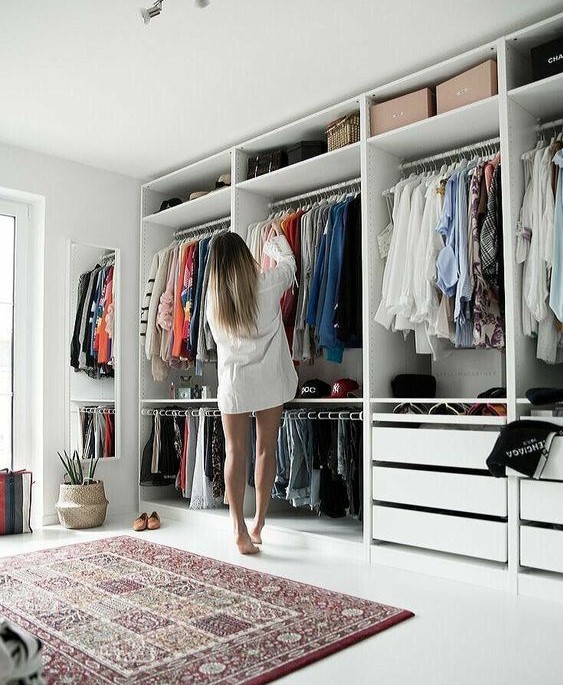 Photo source: https://www.pinterest.ru/pin/149604018861317609/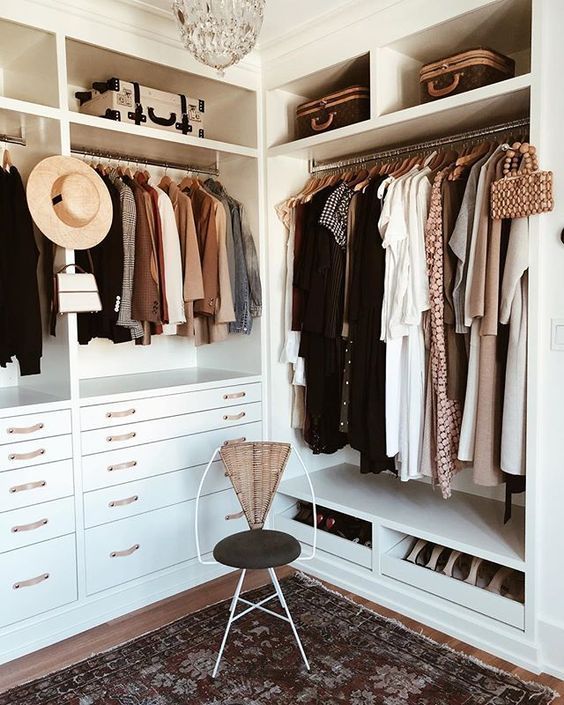 Photo source: https://www.pinterest.ru/pin/236087205455255078/
Don't throw things away, try to sell them
Sometimes you can easily repair old clothes by simply sawing them, but there are times when this is hopeless. Sometimes you want to get rid of some things, but you can just give them away or sell them.
There are tons of internet sites out there that will take your clothes for free and donate them to a local charity, or you can sell them to make some money. This can certainly be a good idea if you have more expensive items of clothing that you tried on 1-2 times and didn't wear very often.
For example, you can post your stuff on amazon or ebay, etc.
Try wearing something you've never combined before
Small changes in the way you usually wear clothes or add accessories, give freshness to your style. Changing your "style uniform" (like the silhouettes you wear every day) has a big impact.
For example, wear jeans and a blouse, not with heeled ankle boots, as you are used to, but with chunky boots or sneakers.
Do you wear skirts and dresses with jackets to work all the time? Now try wearing pants under your jacket.
Perhaps for someone such combinations may seem common, but it is important to find such combinations that you personally have never worn. This will be the first step towards changing the style.
You can wear your favorite pieces with new clothes or combine them in new ways.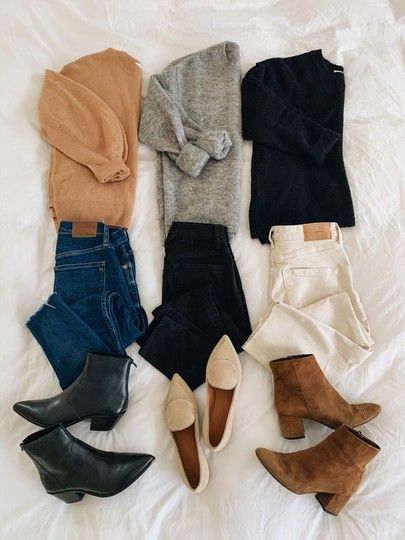 Photo source: https://www.pinterest.ru/pin/374924737735113625/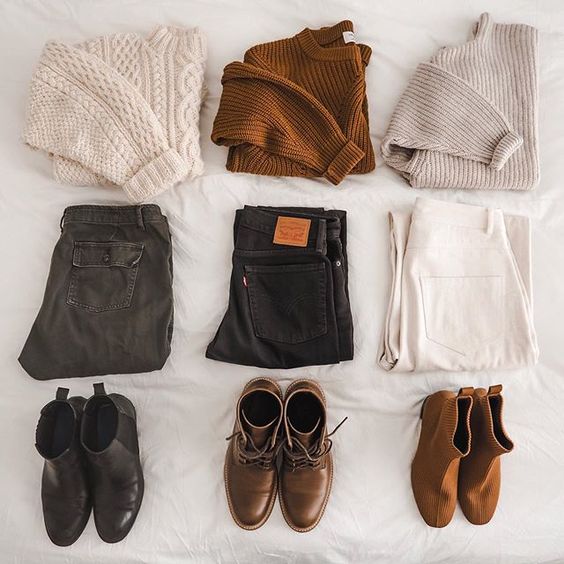 Photo source: https://www.pinterest.ru/pin/678073287632431292/
Add 1 accent to each outfit
Finally, add the final touch to each of your looks.
It can be a bold lipstick color, a new eye-catching piece of jewelry, or unusual details like animal prints, snakeskin, etc. on a casual pair of shoes and boots.
Don't try at once to create a super trendy look if you don't know how to do it. Let it be a small accent, but it will make your image completely different.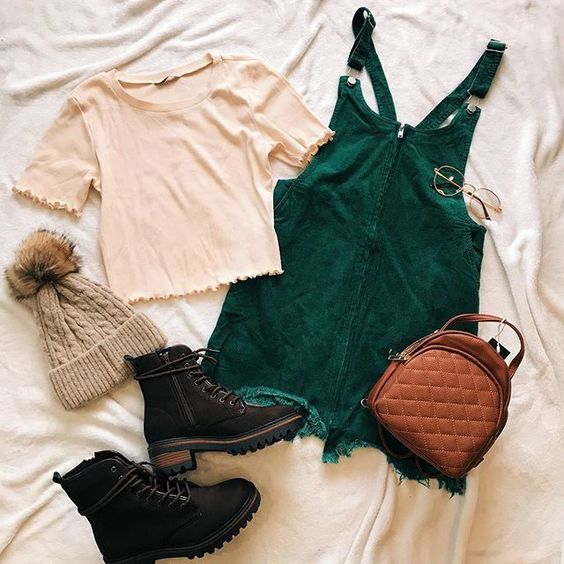 Photo source: https://www.pinterest.ru/pin/283023157820841495/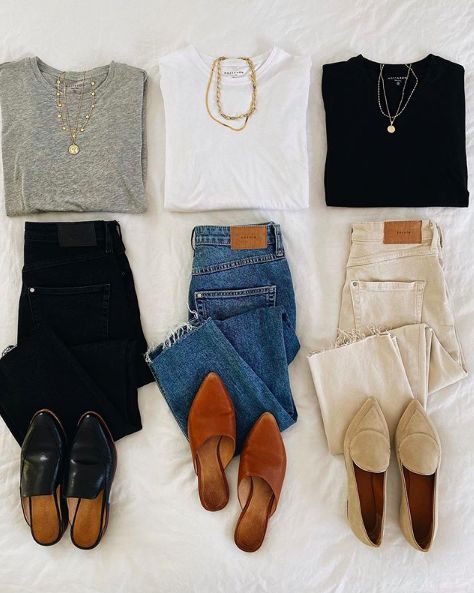 Photo source: https://www.pinterest.ru/pin/683491680942694101/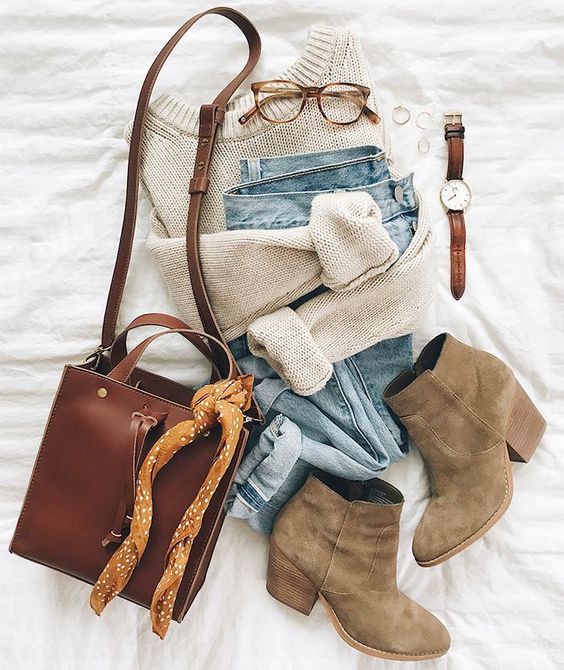 Photo source: https://www.pinterest.ru/pin/45317539990232719/
Hang all the things in the wardrobe with ready-made outfits
Try to reorganize your closet by displaying clothes, shoes and accessories, combining items you wear together into finished looks. And then if you add a blazer or a cropped jacket over the finished outfit, this all will be combined into one group. Your closet should be logical, and visually reflect your lifestyle and demonstrate what events you dress for.
Thus you don't have to waste time in the morning and think about what to wear. You will already have ready-made formulas, for example, for a week or a month.
Our graduate stylists often make special printouts with ready-made capsules for clients. The photo shows what clothes to wear with what in one set. The client simply takes a sheet with a capsule and selects everything as it is shown.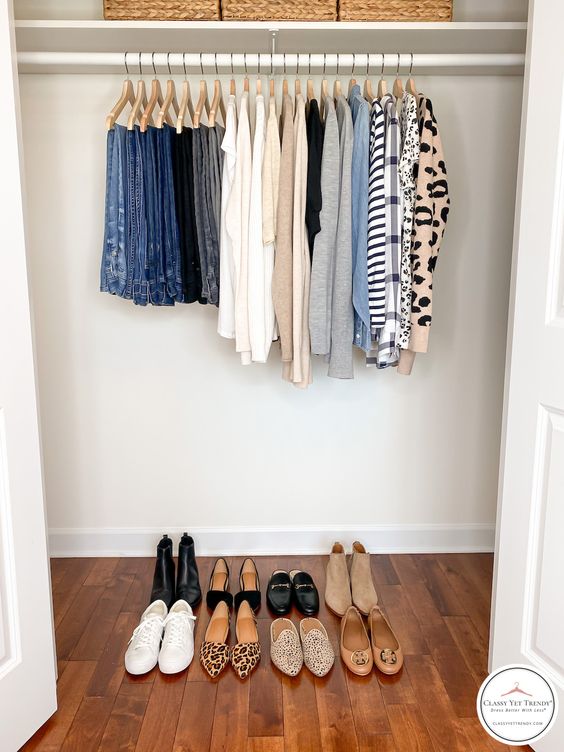 Photo source: https://www.pinterest.ru/pin/236087205455255095/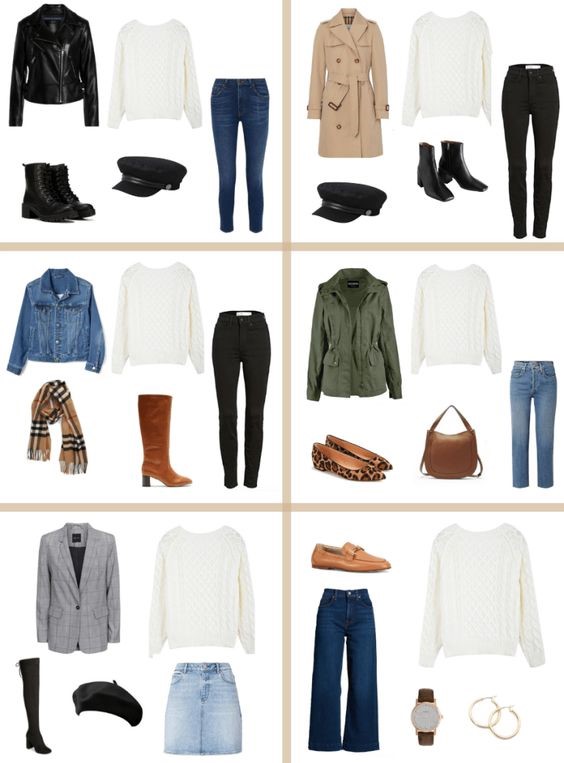 Photo source: https://www.pinterest.ru/pin/376261743873531992/