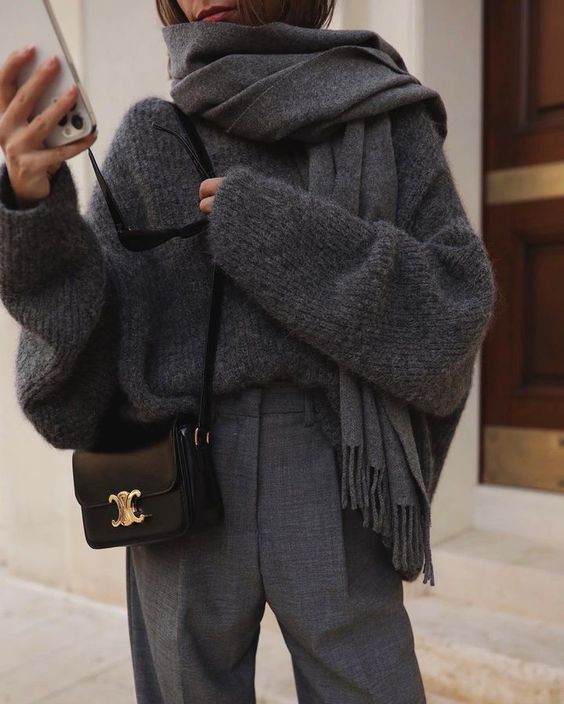 ⠀⠀
Who would have thought that we would stop loving the beige color and fall in love with gray with all our hearts?
Grey color in all its shades is the absolute star of the new season. We often underestimate basic colors, considering them nothing more than a universal, but completely uninteresting basis for our looks. Although it is the basic colors that can often give the outfit something new and make it sparkle with new colors.
Many people consider grey to be too boring and simple (in the bad sense of the word), but with proper styling, gray color in outfits will look very impressive.
Grey is generally considered the color of wisdom, elegance and grace. This color conveys an air of sophistication.
Let's also talk about this trendy color!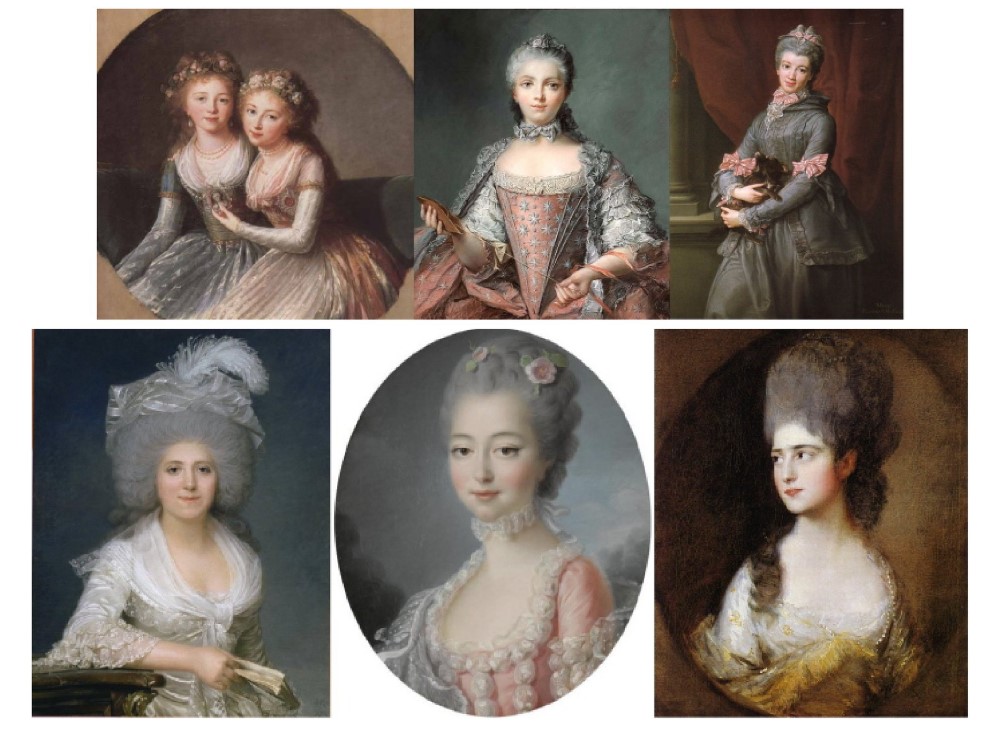 Beginning in the 17th century, the color grey began to penetrate high society in Europe. Before this, it was considered the color of the ordinary people because grey fabric was available to everyone. The rise of grey in Europe is associated with Marie Antoinette. The story says the color of her hair was taken as a sample for dyeing fabric in factories. Silver wigs and soft grey clothes were in fashion.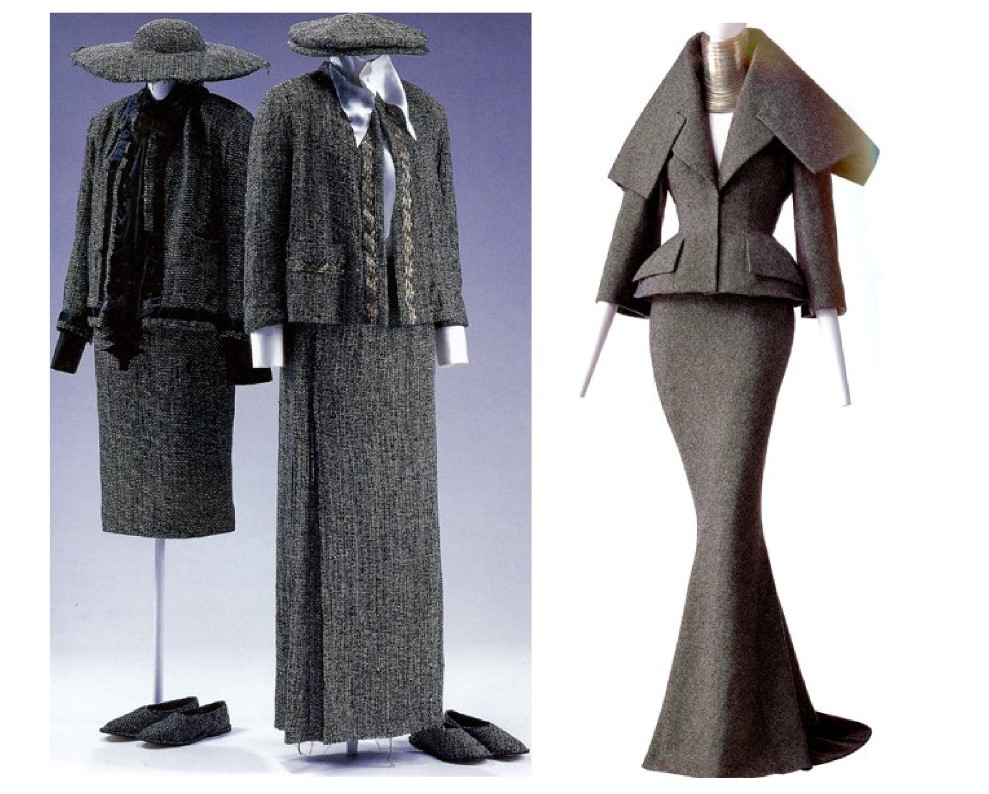 Grey was one of Chanel's favorite colors. She especially liked use this color in tweed suits. The creator of the epoch-making New Look style, Christian Dior, loved grey, and features a combination of soft grey and soft pink colors, the embodiment of elegance and tenderness at the same time.
GREY IN FALL COLLECTION 2023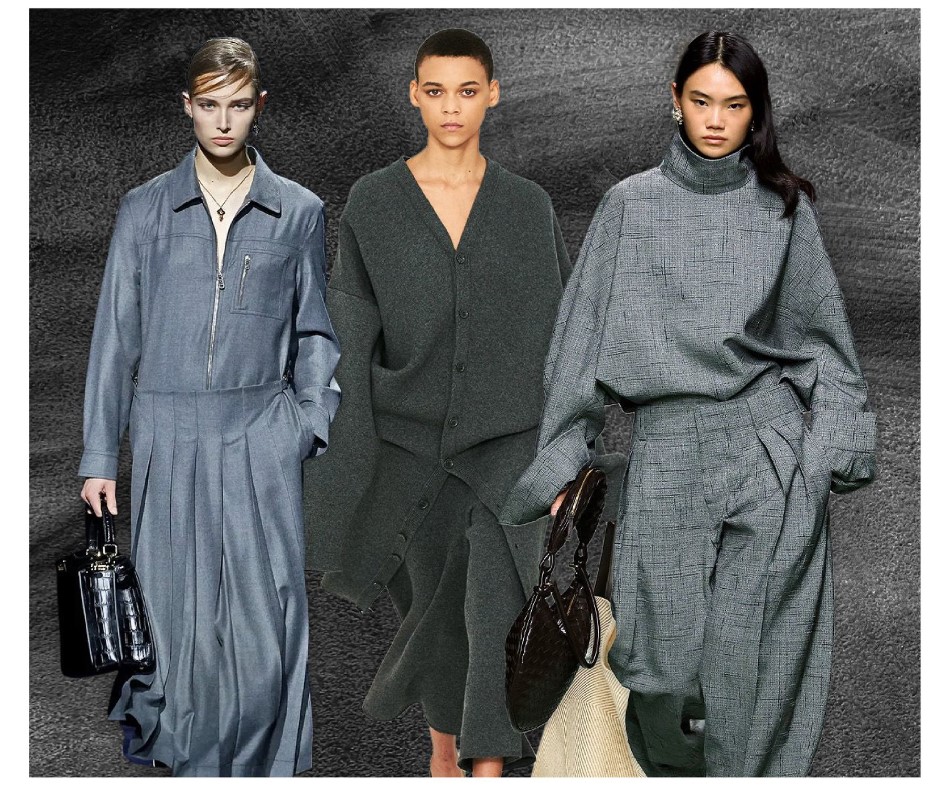 Modern designers actively use grey color in their fall 2023 collections, offering various options for men's and women's clothing. For example, Loewe presents an oversized anthracite grey suit, Ferragamo rejuvenates this color with a jacket and micro shorts. Thus, grey color is a background where you can safely experiment with style without fear of making mistakes.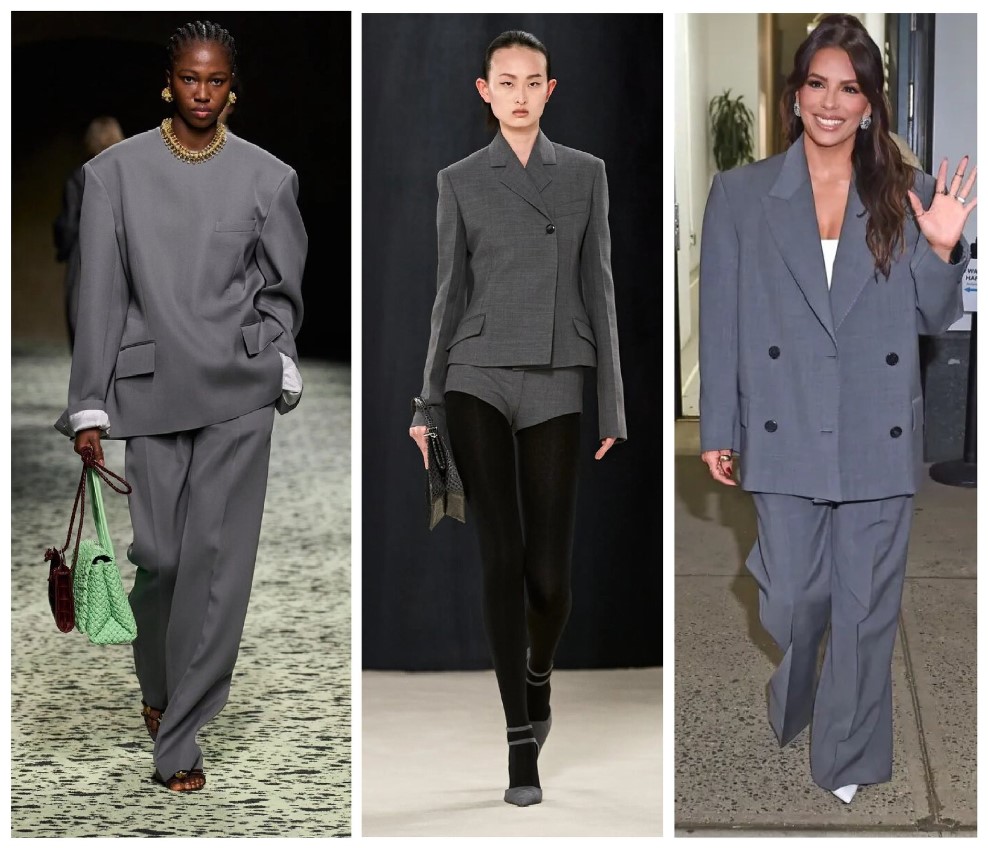 Thanks to the popularity of officecore, grey has become the main hit of the fall. Three-piece suits, pencil skirts and maxi skirts are hits in many collections.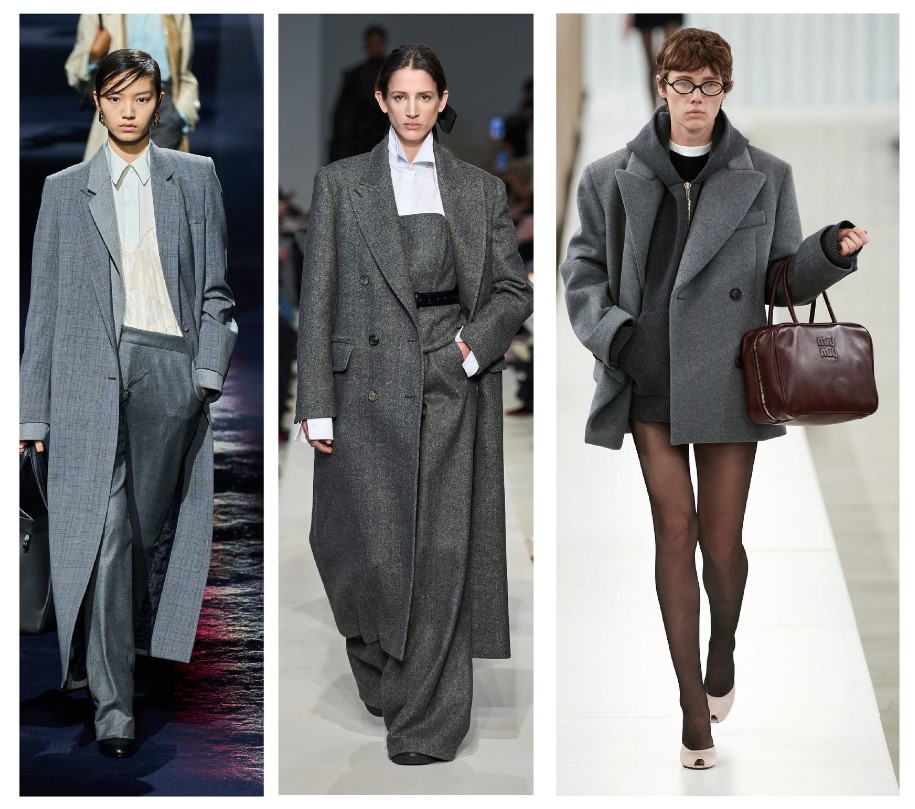 Let us assure you that this color trend looks good on the runway as it does off it. You should just pay attention to the editors, content creators, and shoppers attending the shows this season. The grey coat is the most popular outerwear for the fall-winter 2023 season.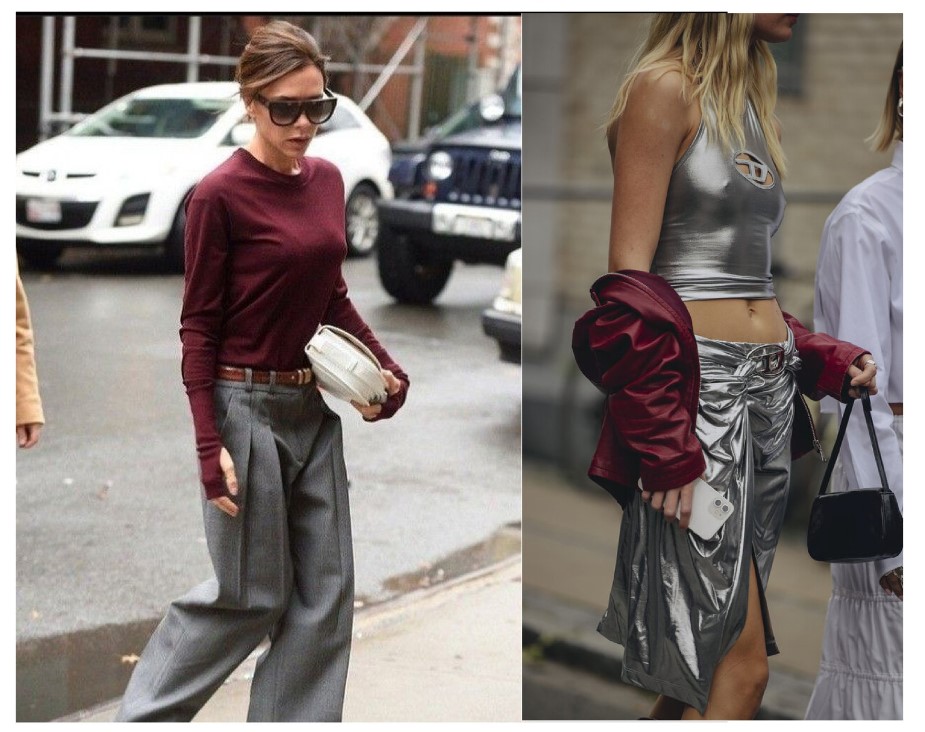 We are used to combining dark red with the same black or white, playing with contrasts helps to "stretch out" the muted burgundy. But in 2023, feel free to combine this shade with grey. Firstly, both colors are considered hits of autumn. Secondly, looks will be visually softer and cozier.
SEVERAL SHADES OF GREY IN ONE LOOK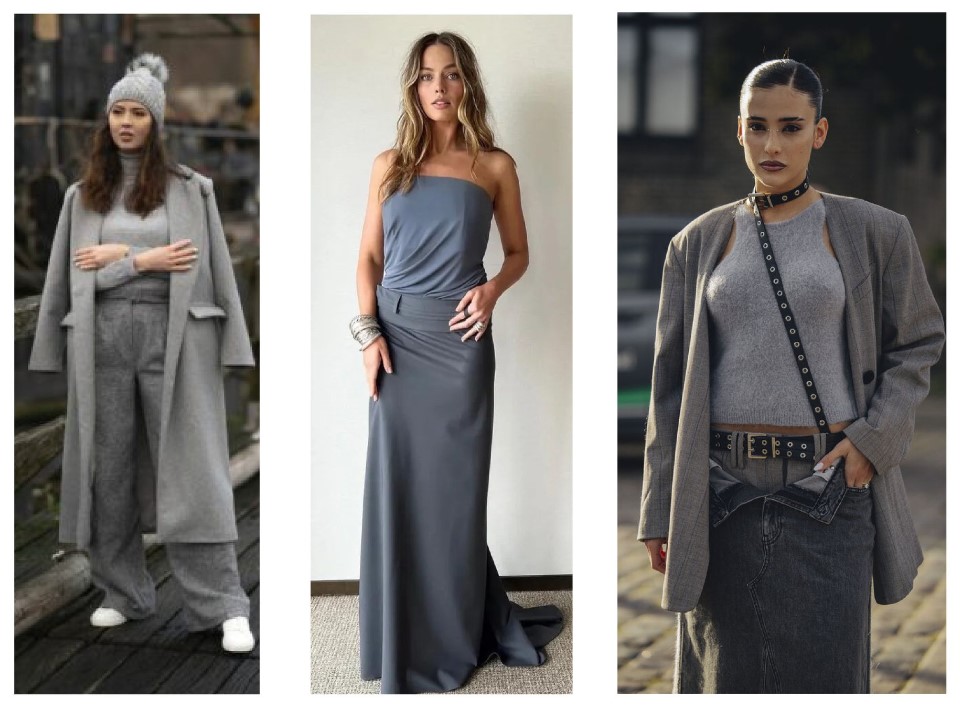 We all know about the power of monochrome, but sometimes you want to play with colors and slightly modify a monochromatic look. With grey you will definitely be able to do this. It's just important to choose the right tones. For example, let the jacket, blazer, bodysuit or turtleneck be light grey, it can refresh the look. Well, graphite trousers and skirts perfectly complements look and become a practical solution during the slush season.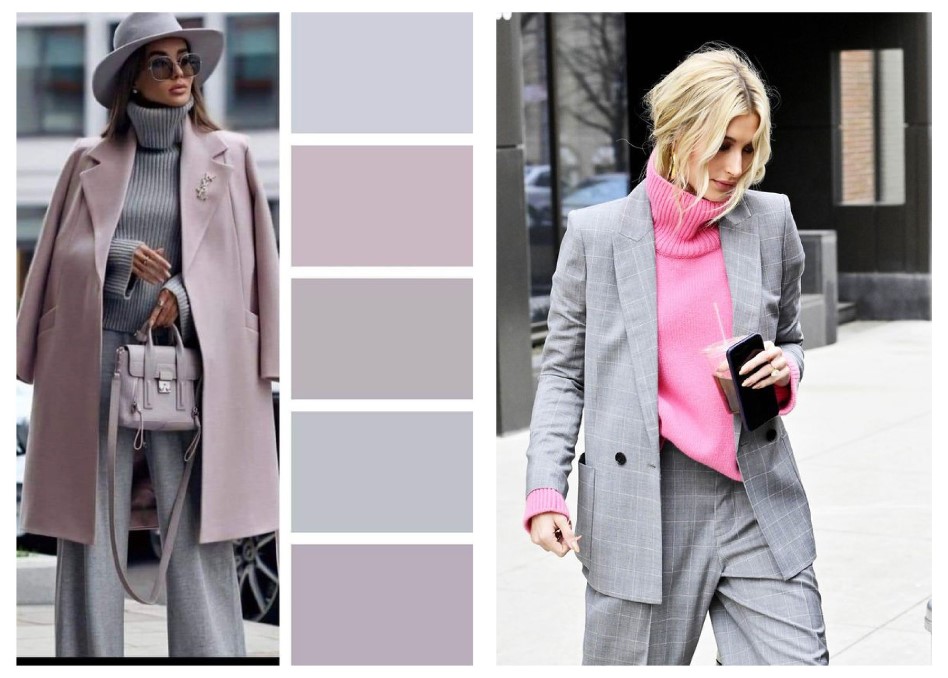 Perhaps the combination of pink and grey no longer surprises anyone. This mix of seemingly contradictory shades has been time-tested and looks stylish. Pink makes any look "naive", so it is better to combine it with dark grey.