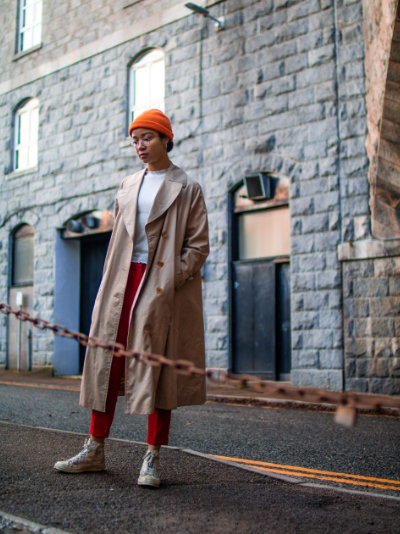 The formula of the most fashionable
outfit

in Italy this season

Traditionally, at the Italian School of Fashion, we update the lessons on the courses. Now we are recording style lessons with new teachers from Milan. Italian stylist and trend-researcher Giulia talked about the most fashionable look in Italy this season and how to create it in 1 minute for any woman.
Giulia says:

Today, outfits that combine sporty and elegant styles continue to be relevant. Moreover, if earlier it were more luxurious and feminine options, the so-called sport-chic, now it is more like street-style.

Outfit formula:
One of the most relevant and trendy looks in Milan this season is a combination of cargo pants, a T-shirt (preferably a crop top with long or short sleeves) and a maxi coat in a classic style. The colors in the set can be absolutely any. It can be a monochrome look, where all things are matched in one color in different shades, or several different colors.

Shoes: sneakers or lace-up boots look the most relevant.

Bright large earrings, unusual sunglasses or a necklace will help complete the look.