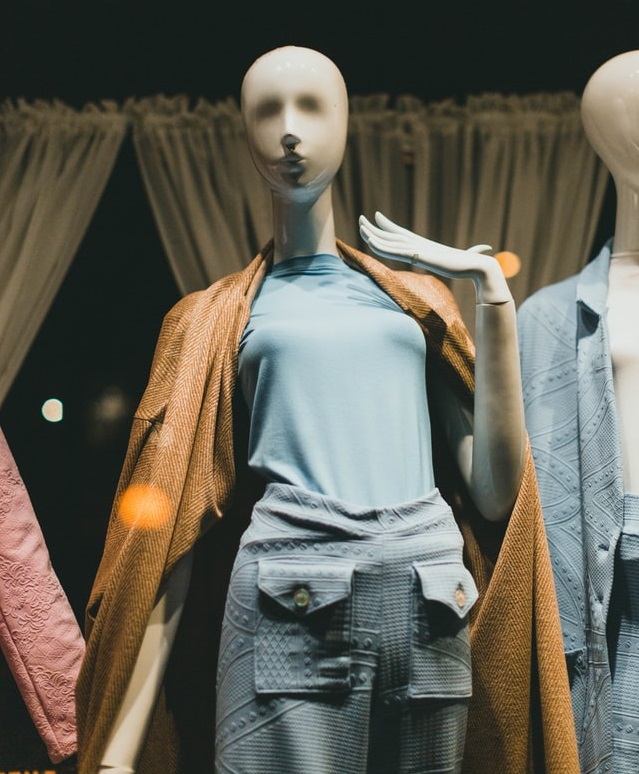 Any clothing store owner knows that if you arrange the window display or hang clothes in the right way, you can increase sales by 2-3 times.
However, every year the accents in design and merchandising change based on how the psychology of buyers is changing.
The Italian teachers of our school have collected for you 7 trends of 2022-2023, how to design a clothing store.
1. Mannequins that will make your point of sale lively.
The more creative you'll be with the placement of mannequins in your store, the more you will impress your visitors. And this, in turn, will increase the level of sales.
Put the mannequins not in static poses, but as if this is a frame from a movie and these are real people. For example, these are athletes who are preparing to run, or girls who chat and walk around the city.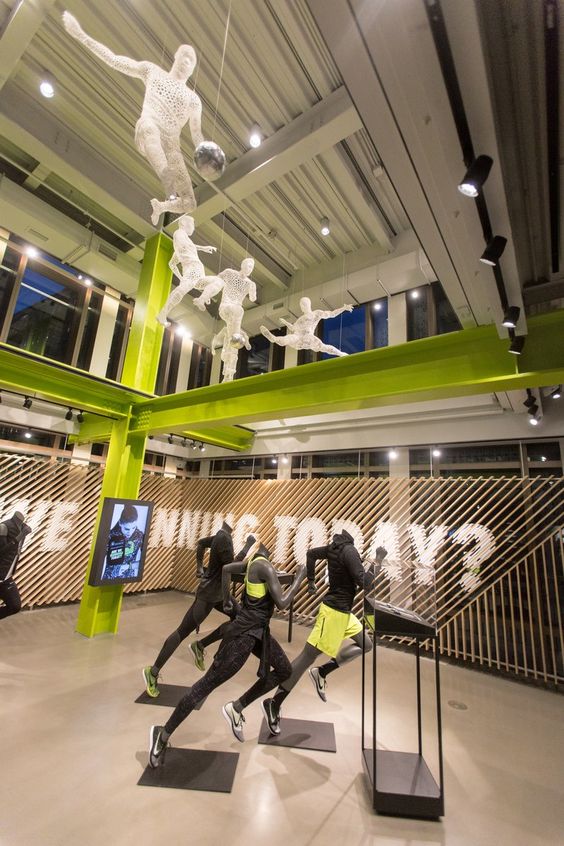 Photo source: https://www.pinterest.ru/pin/15410823711437256/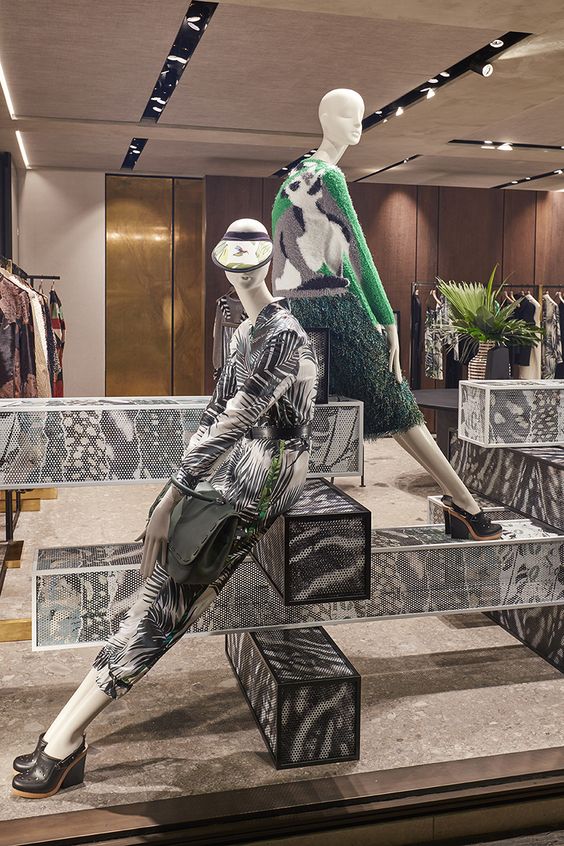 Photo source: https://www.pinterest.ru/pin/213287732341729254/
2. The evolution of social networks
In the past, social media was the last thing to think about. If the stores used them, it was nothing more than a frame on the wall and a sign that read: "Take a picture and tag us on Facebook or Instagram."
Now social media has made it possible to use user generated content in store promotion, such as this showcase in front of Neiman Marcus' store at Hudson Yards.
While interactive storefronts may not generate more sales, they certainly help build brand identity.
If you have enough space on the sales floor, you can create a beautiful composition that will grab the attention of buyers. Do not forget to include specific links of your store or catchy phrases on the constructions.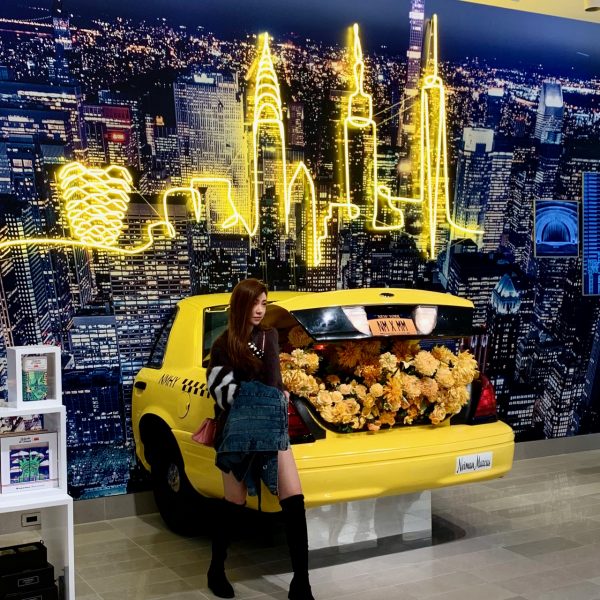 Photo source: https://www.retaildoc.com
3. Shoes on walls, not on counters
Previously, shoes were only placed on countertops, which would get in the way of the shopper on their way through the store.
Merchandisers have now found that displaying small groups of shoes on a well-lit wall where shoppers can easily see and touch them attracts shoppers to the shoe more than any countertop. It also provides a cleaner shopping experience as the floor is less cluttered.
Avoid a lot of shoes in one place. Group footwear by category or use, such as sneakers, boots, winter shoes, etc. Make sure they are no more than 180 cm above the floor.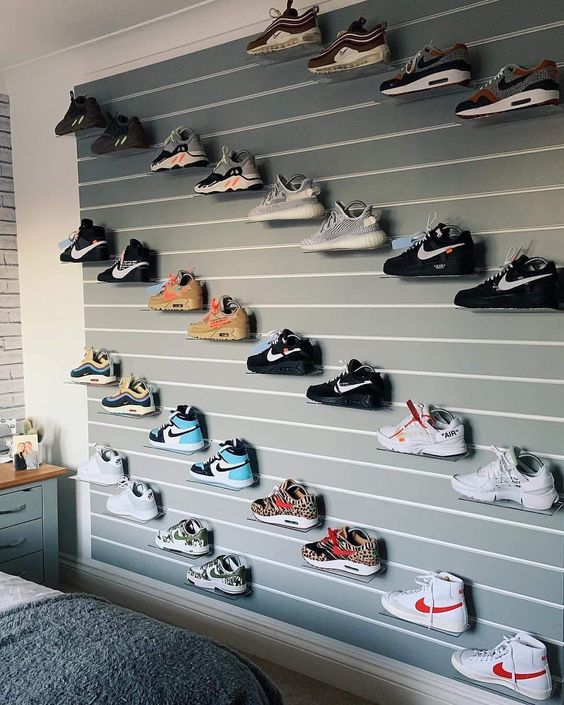 Photo source: https://www.pinterest.ru/pin/18155204736631570/
Photo source: https://www.pinterest.ru/pin/333759022390556180/
4. Time of personalization
Shoe retail stores are not only leading the way in optimizing merchandising, but also offering ways to personalize your purchase. Personalization is the key to buying, and nowhere is it more evident than in shoes.
If there is a way to add custom embroidery, logos, or quotes to your product, go for it. You can use a special embroidery machine with pre-programmed sayings and emoticons, or invite an individual tailor to your store, where a customer can purchase a personalized item that no one else in the world will have.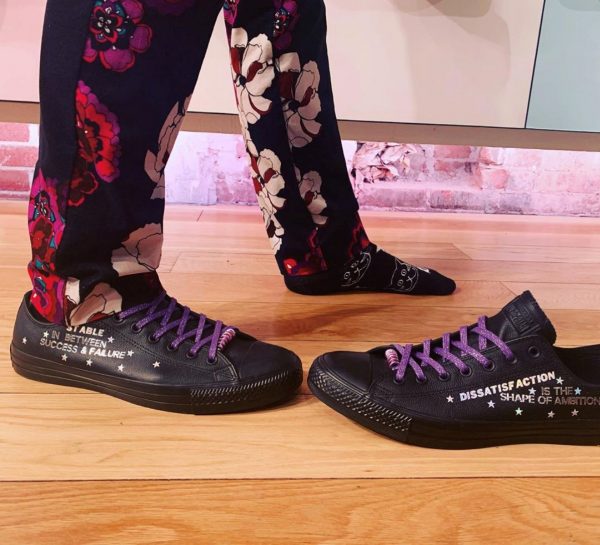 Photo source: https://www.retaildoc.com
5. Furniture mobility
Now in modern stores all furniture is on wheels, and not nailed to the walls for life. This makes it easy to move and update furniture and merchandise within the storeroom, adding a sense of novelty.
Also, painting the walls of the store with white will visually expand the space and help focus on the goods.
Design comes from function. Choose laminate, hardwood, or polished concrete for ease of movement, and avoid all types of carpets.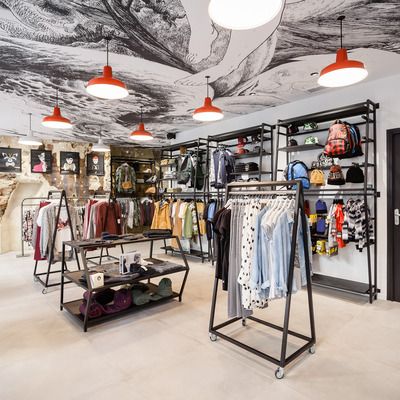 Photo source: https://www.pinterest.ru/pin/307300374566412185/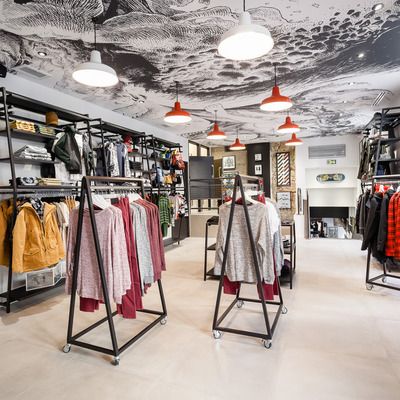 Photo source: https://www.pinterest.ru/pin/336503403405302785/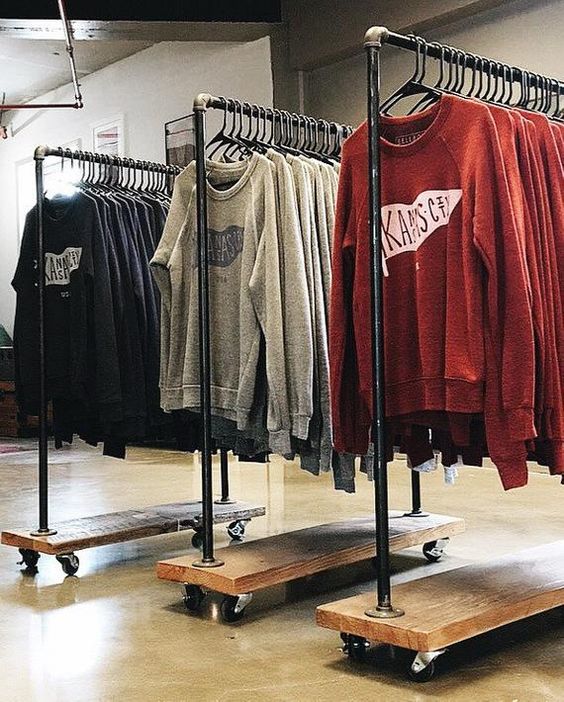 Photo source: https://www.pinterest.ru/pin/375558056431060908/
6. Perfect visibility
It is always helpful to highlight products that are in the premium price bracket. This can be done simply by placing objects in ideal lines of sight.
This will make each individual product stand out from the others. For buyers, this creates a feeling of uniqueness and individuality of the product.
Create one showcase in the middle of your store, as if it were a trade show design. Also note that your lighting needs to be even across the entire display for the product to stand out.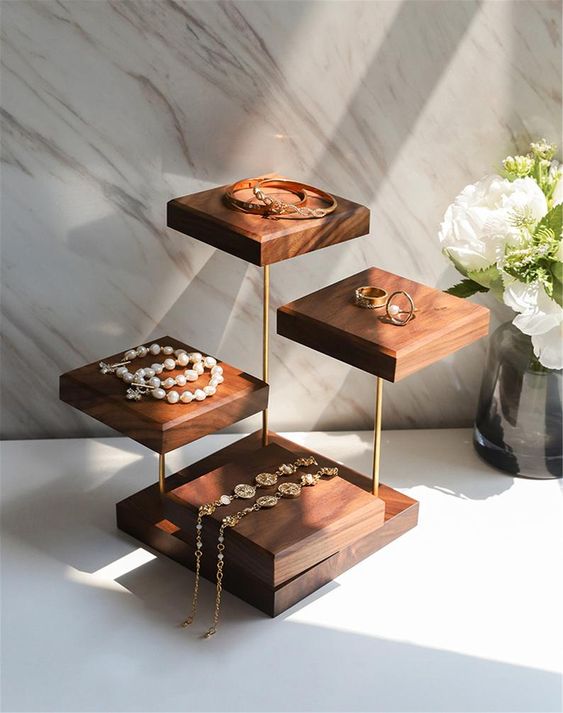 Photo source: https://www.pinterest.ru/pin/107171666124407017/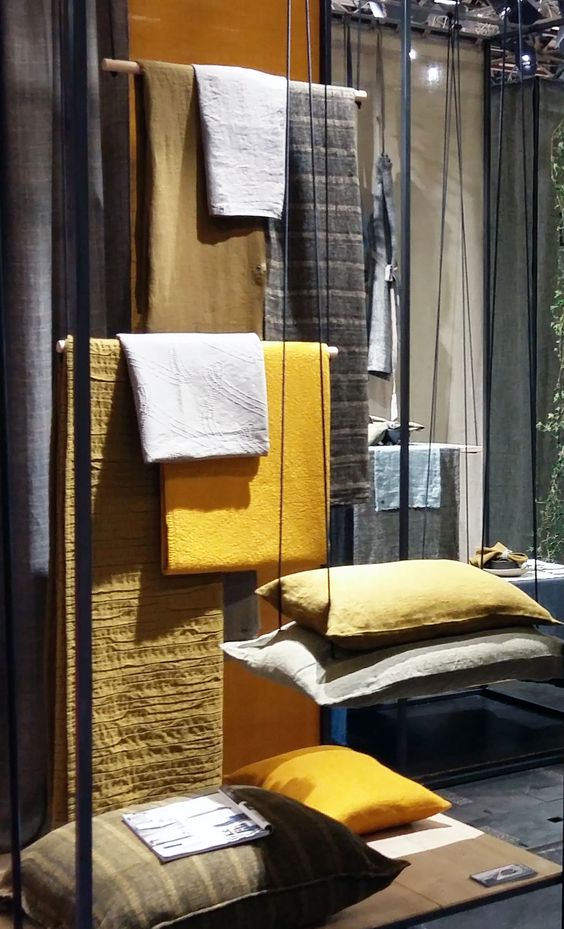 Photo source: https://www.pinterest.ru/pin/28710516365223134/
7. Window displays with the effect of unpacking gifts
This technique of displaying merchandise seems fresh; the color and unusual texture draws attention to the goods, which an ordinary glass showcase simply cannot do.
Create a showcase and then wrap colored kraft paper around it to cover about a third of display.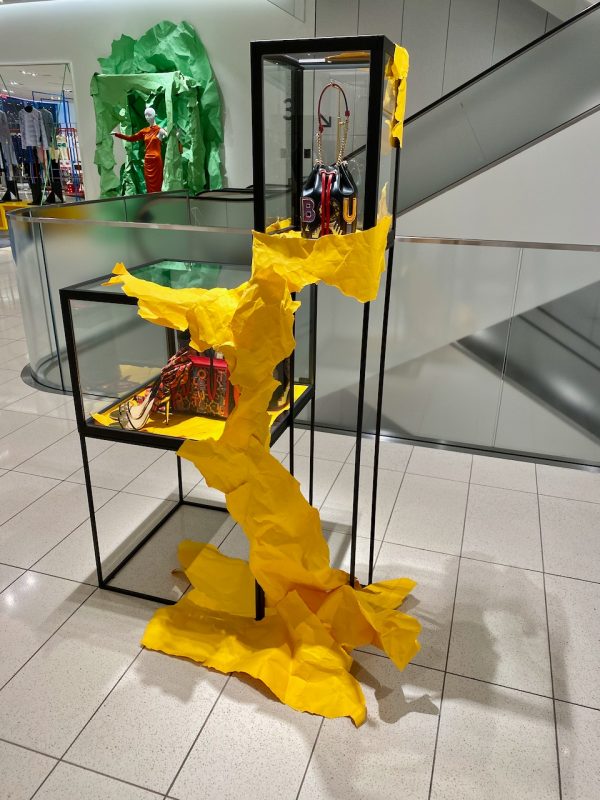 Photo source: https://www.retaildoc.com