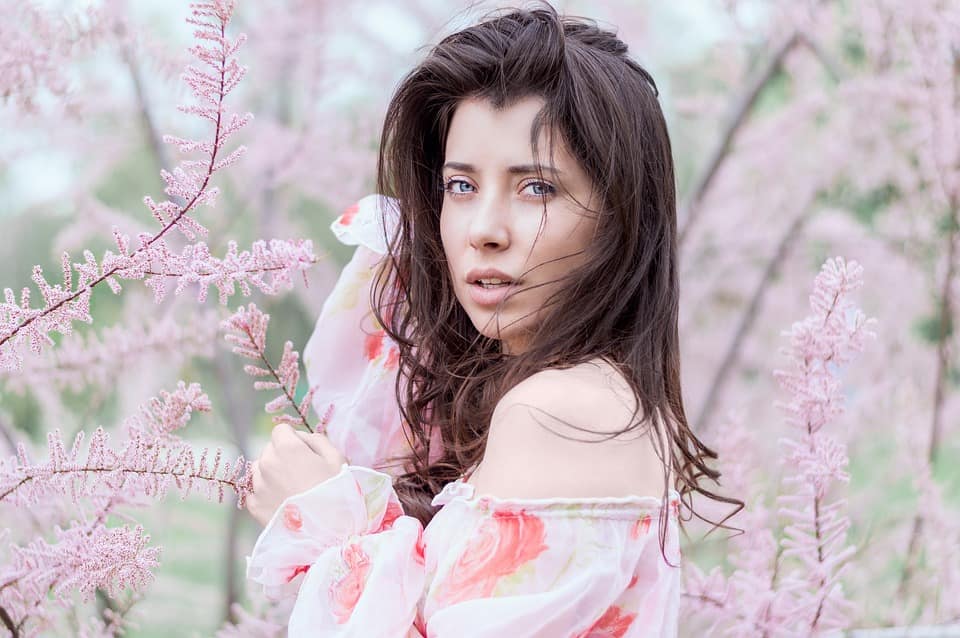 The correctly selected colors in the wardrobe are 70% of success. There are so many shades, but every season we have the most fashionable of them.
And our teachers prepared for you 5 trendiest colors in clothes to wear spring/summer 2019.
Get the express course from Milan
 "How to combine colors in clothes" with a SUPER discount!
You'll learn about the latest and trendiest color combinations in clothes today: what's on top and what's out of the trends, how to select the most stylish color mixtures in 5 minutes.
From 15 to 22 April
 get the video course with a discount.
There are flattering and elegant colors that will define this season. You don't need to wait and may start including them in every day life right now.
Look at all the fashion shows SS 2019 – you'll see there the dominating sage green and beige, also you shouldn't avoid bright pink shades, dusty blue, purple. Many of them may be used as neutral ones and are well combined with most of the clothes in your wardrobe. So have a look at these photos and find some interesting mixtures for yourself.
The 1 trendy color of the season – Purple
Here you may experiment with a wide palette – from pastel lilac to the saturated violet.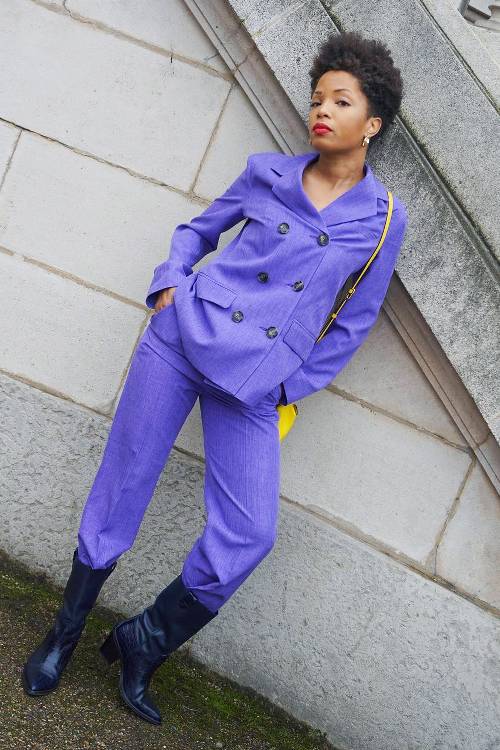 The 2 trendy color of the season – Sage green
We may talk about 50+ shades of green that were used by the designers at the fashion shows to this season. But the main green here – muted green.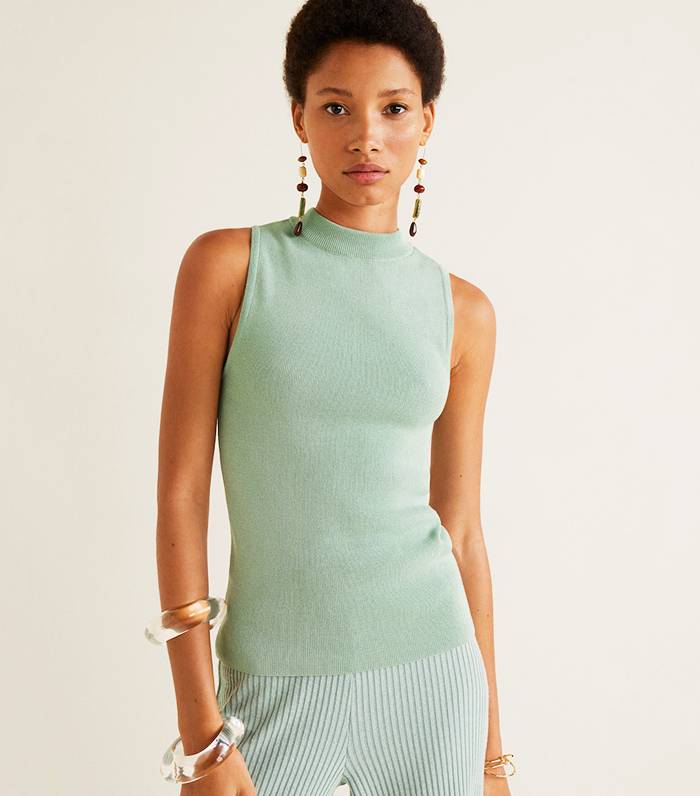 The 3 trendy color of the season – Pink
To create a stylish outfit try to use very selective shades – soft, more bright, but sophisticated.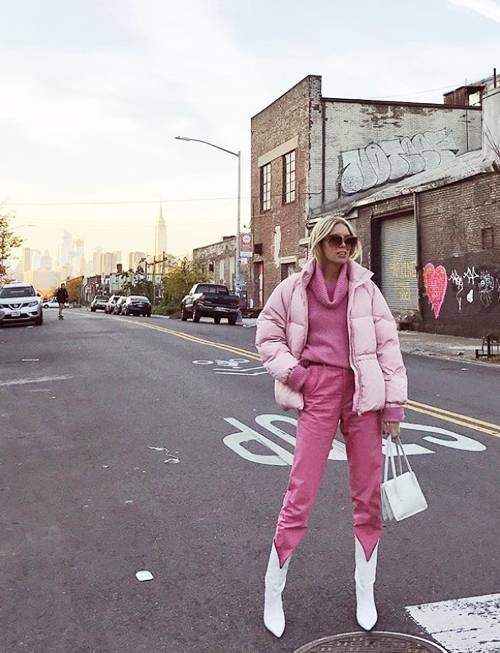 The 4 trendy color of the season – Beige
It's a win-win choice for the season, to make the outfit really striking mix it with biscuit, blush and off-white shades.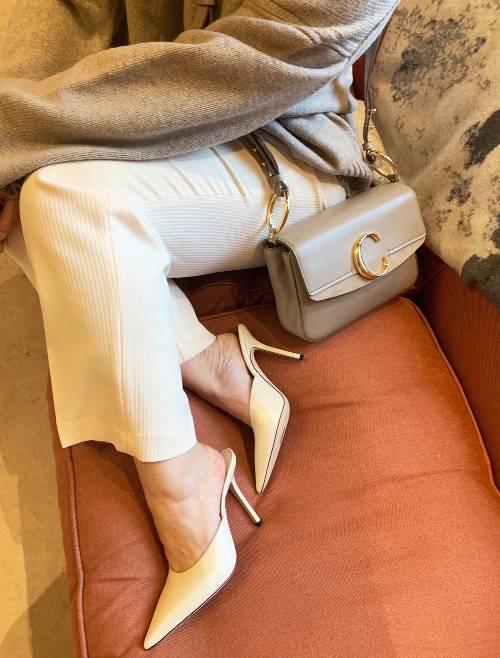 The 5 trendy color of the season – Dusty blue
Talking about this shade find it in satin fabric and you'll look luxurious. There may be not only blouses or blazers, but also bags or even shoes for an evening outfit.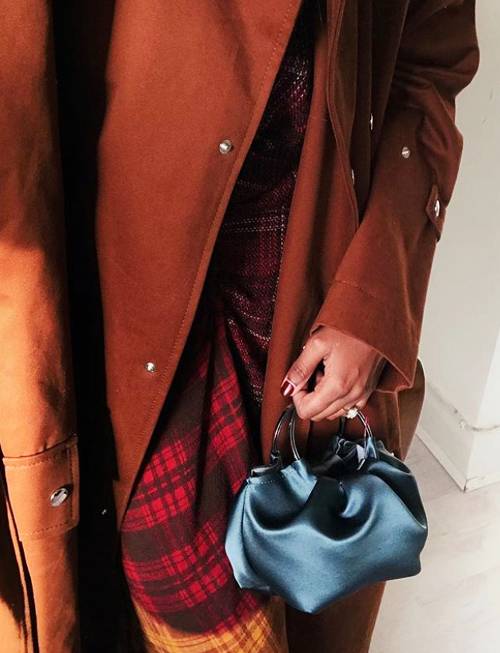 How to match colors of jeans and a denim jacket?
The traditional way to wear a denim jacket is in combination with jeans. But here many people have difficulties: it is not clear how to match them in color. You need to choose only one shade or you can take different colors?
The easiest way if you are not very skilled in fashion to choose different colors for the jacket and jeans (blue jacket, black jeans, black jacket – white jeans and so on). So you definitely cannot go wrong with the combination of colors.
It is traditionally considered to be a bad taste to combine jeans and a denim jacket of the same color and the same texture. However, today there are fashionistas who can wear such denim sets so that they look modern. If you are not a fashion expert, it is better to follow a more secure way and choose jeans and a denim jacket of different color /shades or not the same texture (blue jeans + blue denim jacket with prints and decors).