Learn how to combine colors in clothes!
From 2-12 till 9-12 get this online express-course with BIG discount!
From 10-12 the promo won't be available anymore
Would you like to know how to create perfect color combinations in clothing just in 2 minutes?
Would you like to combine colors in clothes like famous fashion bloggers and fashion stylists from the magazines?
Then take our new express course from Italy
«How to combine colors in clothes»
We'll teach you how to create the beautiful and stylish color combinations in clothes easy and quickly. And you'll get the information about the latest trendy color combinations in the European fashion world.
Why you need to start this express course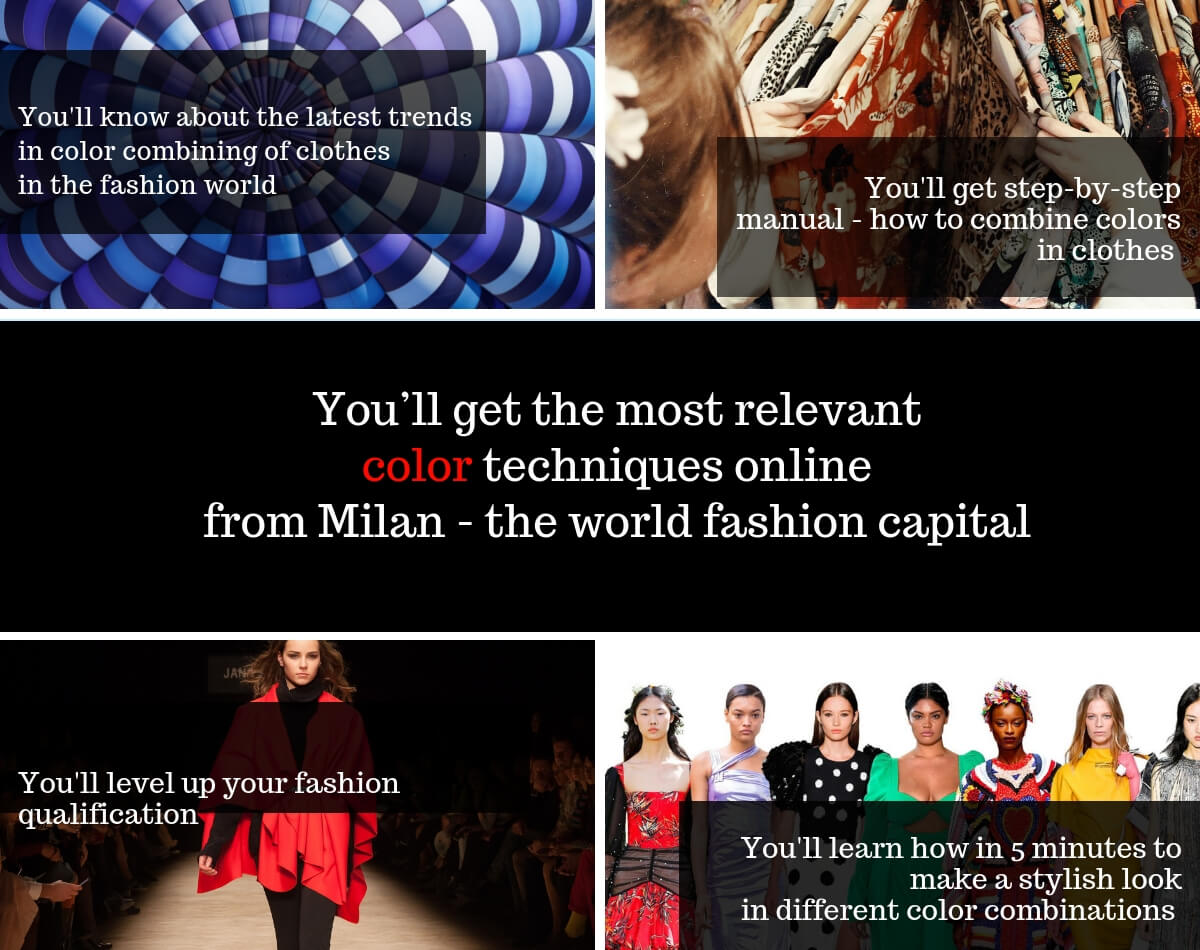 The program of the express course «How to combine colors in clothes»
All the lessons go with the subtitles in English.
The rules of color combining in a wardrobe
How to create a monochromatic look
Complementary combinations and a principle of proportion: how to make it in a right way
The principle of a supporting combinations
The rule of the triadic color combinations
How to combine the neutral colors in clothes. Colors that shouldn't be combined with black. Total white looks creation – rules
The trendiest color combinations in clothes
How to define the color palette according to the seasons
Colors in a wardrobe according to the age
How to find the right colors for clothes according to the figure types
Color combinations in clothes and colors of the accessories
Building of the wardrobe for a person and the choice of colors
Certificate
Upon completion of this express-course the student receives a certificate in English and Italian languages.
Teachers of the express course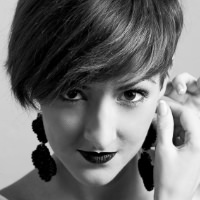 Silvia Stefanini
Italian stylist, image consultant from MIlan
You'll get the Information from our teacher on image and style, Image
consultant of the celebrities, Fashion stylist and Fashion editor in Milan
Job experience:
Fashion stylist for L'Officiel, GQ, Vogue gioiello and Vogue.it, Fashion Files,
Trendprive Magazine, Design Scene, Lui magazine, Huf Magazine and so on.
Fashion stylist and fashion consultant on photo shootings for advertising
campaigns, art director of the fashion shows at Fashion weeks for such
brands as La Perla, Nina Ricci, Samsung, Nikon, Larusmiani, Ruinin2,
Timberland, Silvio Fiorello, Amarma, Rosè Chapeux, Les Artistes, Dexter,
European Culture, etc.
Fashion editor of several fashion magazines – Style Papers Italia, Switch
magazine и Vogue Gioiello. Now she's a fashion editor of Trend Prive
magazine.
Image consultant and personal stylist for celebrities: Sushy, Valentina Melis,
Fernanda Sosa.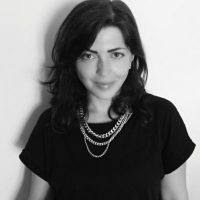 Antonella Petrecca
Italian stylist, image consultant from MIlan
Fashion designer, stylist (Rome)
She worked as a designer of the brands GFF Gianfranco Ferrè, Galliano and
Extè:
Fashion designer for CATBALOU KIDS.
She were the designer of kids wear, women's and men's clothes.
Since 2015 worked in Rome as the lux segment accessories designer from
leather.
She also works as a freelance consulting designer for companies connected
with fashion, advertising and presentation.
How the express course is organised
All you need to start is an Internet access. You may study whenever and wherever you want.
Express course includes the video lessons and the practical home task that will be evaluated by the teacher.
You have an opportunity to watch the lessons as many times as you need in our educational online portal or to download them on your laptop/tablet/phone.
After watching all the lessons and performing the practical task you'll get the electronic certificate of completion in Italian and English languages.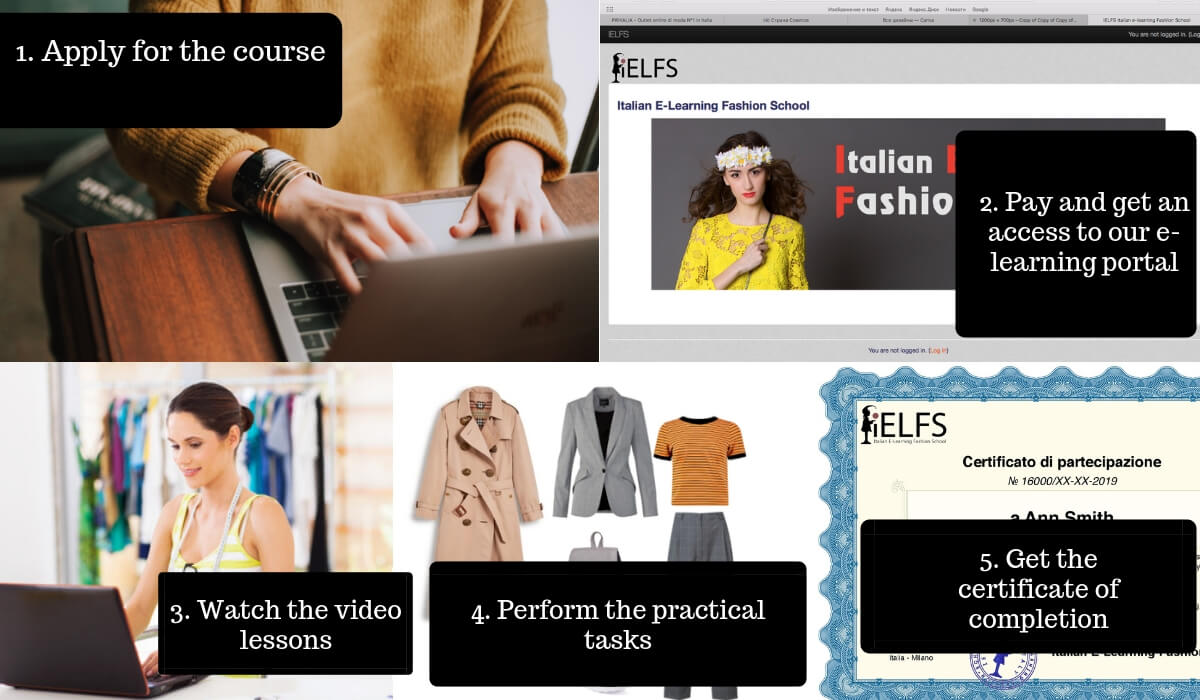 The price of the express course
Basic version — 79 EUR 
video lessons of the course
Standard version — 99 EUR 
video lessons of the course
practical home tasks
performing of the practical task by the teacher and the feedback from the teacher with the results
electronic certificate upon completion of the course