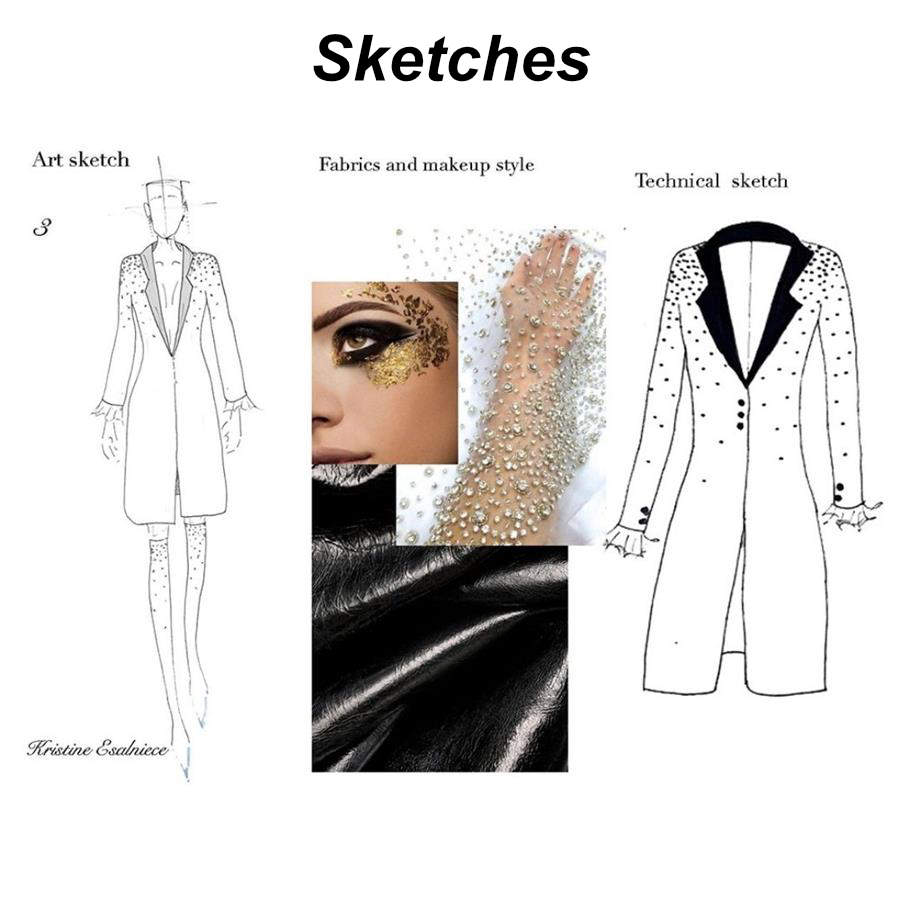 Kristine Esalniece
Completed the course "Certified Fashion Designer: for beginners"
Kristine says about studying:
"I like the style of the studying and its structure.
We are all used to pressing with deadlines, but here I can do my work in a measured way, even when I have inspiration for it.
Thanks again for the education you gave me!"
We present to your attention the excellent work of Kristine, which she completed during her studies.