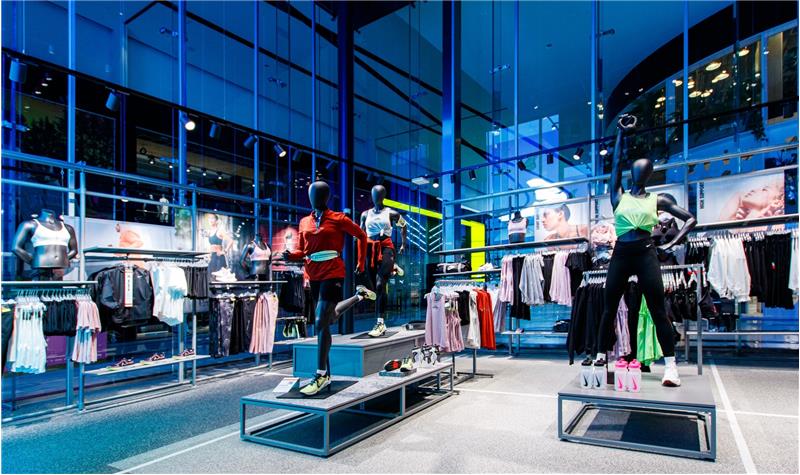 Planning a clothing store is both an art and a science: it requires creativity, an understanding of psychology, and experience in merchandising.
Today our teachers of the course "Visual merchandiser" will share with you the types of merchandising layouts that you can use when arranging tables, hangers and displays in your retail store.
Do you want to make visual merchandising in clothing stores?
This week you can get the course "Visual Fashion Merchandiser" with a big discount + gifts for new students!
How to properly arrange equipment in a clothing store?
Hangers, mannequins and tables in any boutique and clothing store are placed not just because it is customary. Choosing which layout is best will depend on a number of factors, including the size of the store, the range of products sold, and more importantly, the target audience.
There are many layouts in the store that you can use, we will show the most popular ones:
Straight layout
This layout involves arranging shelves or racks in straight lines to create an organized flow of shoppers.
It is one of the simplest interior design options and is mainly used in large retail spaces, supermarkets and grocery stores that use shelving to display their products.
Racks are arranged in a straight line or diagonally.
This type of layout is rarely used in the fashion world, so we do not recommend it.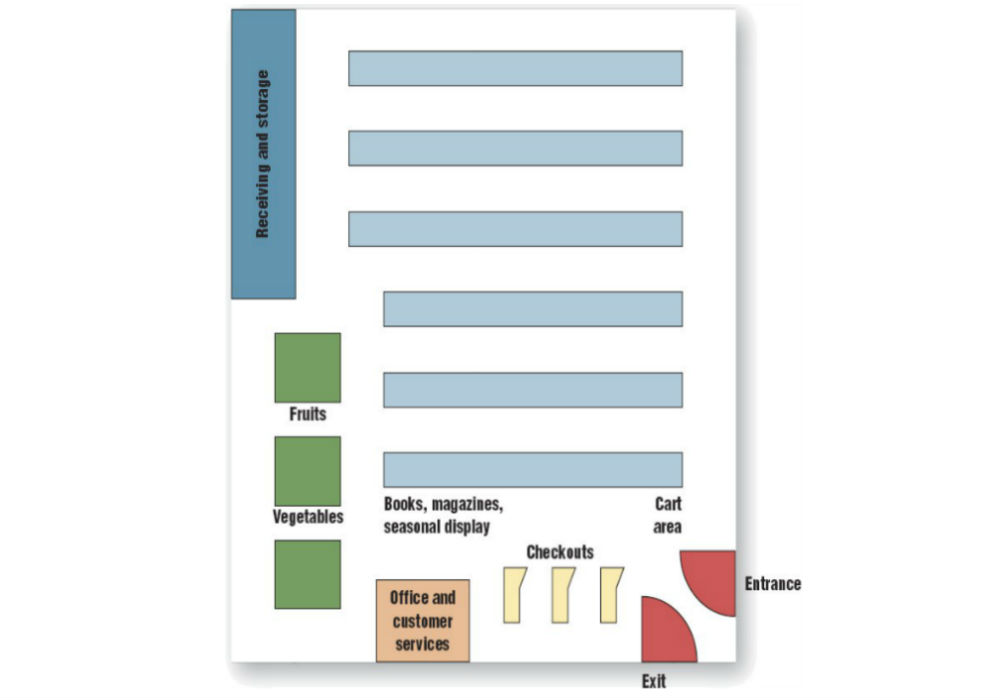 Photo source: https://www.pinterest.ru/pin/47147127336702628/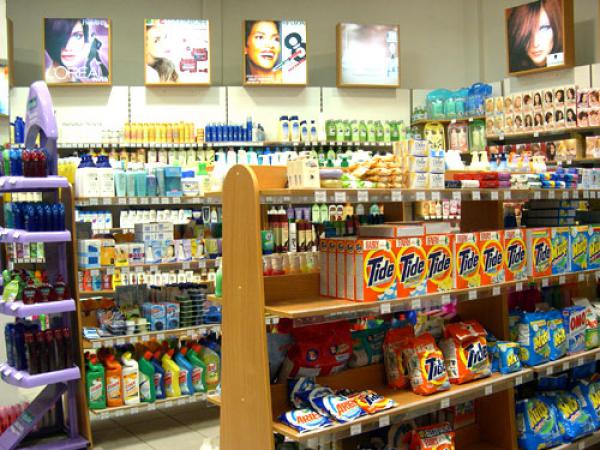 Photo source: https://memosales.ru/wp-content/
Circular or loop layout
This is a layout option where clothes hang along the walls and in the center of the store. The most popular option today.
Usually the layout is built in such a way as to encourage the customer to go around the store in a circle (most often the customer turns right immediately after entering).
You place clothing and equipment in such a way as to create a path that guides shoppers throughout the store.
The advantages of this layout are that you can lead the client from one display to another (which means you can show bestsellers and new items), you can easily plan the flow of customers, as everyone does not move randomly, but along the same path.
The disadvantage is that a buyer who knows what he wants to buy must take time to get to the desired zone.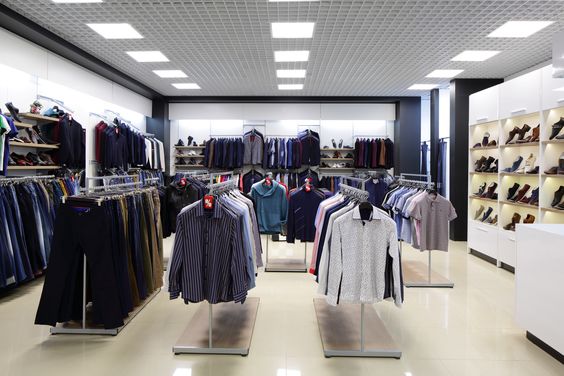 Photo source: https://www.pinterest.ru/pin/478366791679586619/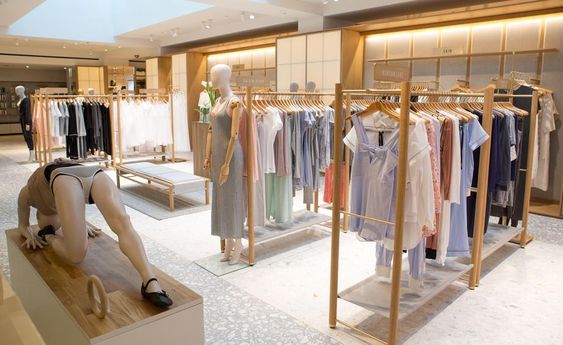 Photo source: https://www.pinterest.ru/pin/533113674646998777/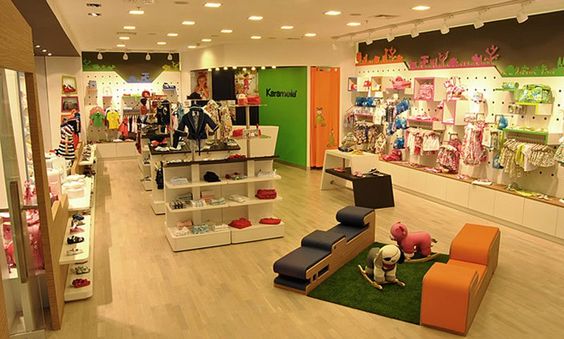 Photo source: https://www.pinterest.ru/pin/47147127336702628/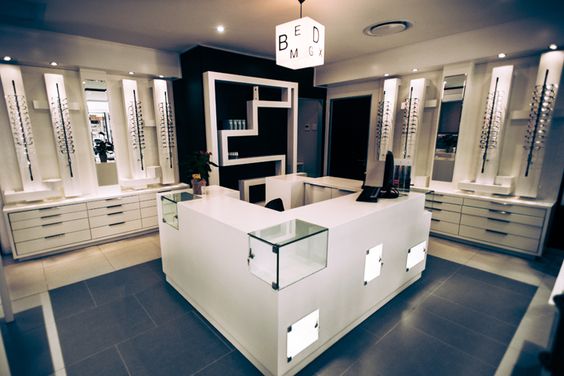 Photo source: https://www.pinterest.ru/pin/321163017159288401/
Angular layout
This store layout is made up of curves and angles that create an unusual atmosphere. The corners are created through interesting equipment and geometric displays in the store.
The corner layout is commonly used in higher luxury stores. It certainly reduces the available store space, but instead creates a very unusual space.
The advantage of this layout is its uniqueness, which is often important for luxury brands. In a boutique with a small area, it is better not to do such a layout, as you will narrow the space even more. Also, you should not choose this layout for a store that is not ready to spend large budgets on the purchase of equipment.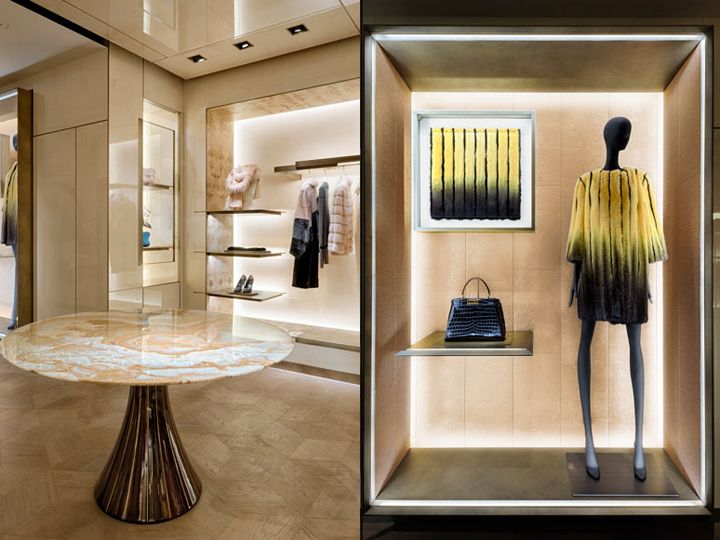 Photo source: https://i.pinimg.com/736x/5a/26/44/5a2644d7bb0e1020a47734e843138d76.jpg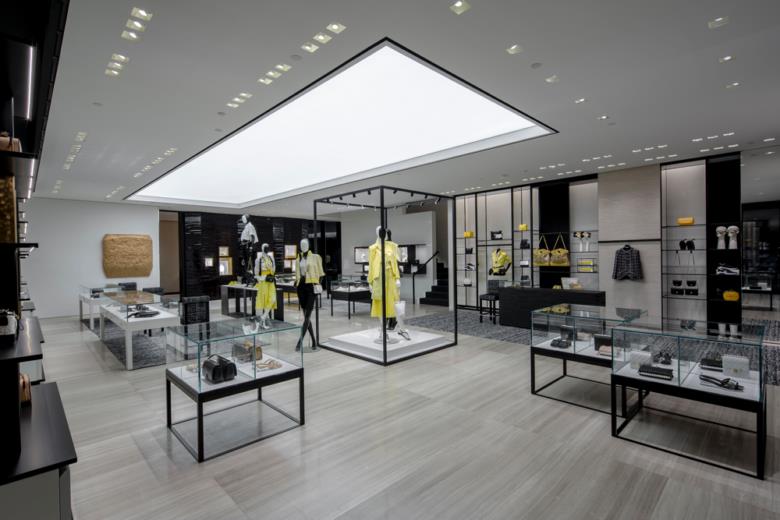 Photo source: https://retaildesignblog.net/wp-content/
Free layout
The free layout gives you maximum creative freedom. You can randomly arrange tables or displays in the store.
And unlike other layouts, you don't push people to walk through your store looking for the right product. Instead, buyers are encouraged to go in either direction.
This is one of the best layouts for premium designer stores with a small assortment and boutiques with a small floor space. If the store has a large assortment, such a layout will only confuse customers.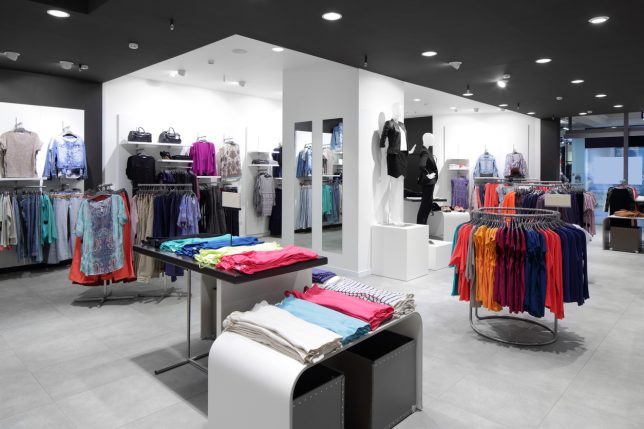 Photo source: https://www.pinterest.ru/pin/90986854962646044/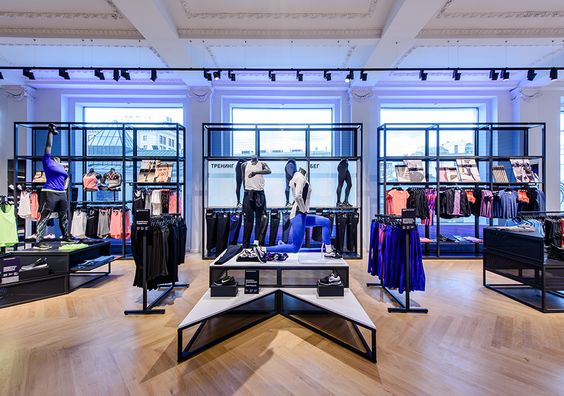 Photo source: https://www.pinterest.ru/pin/393220611222109107/