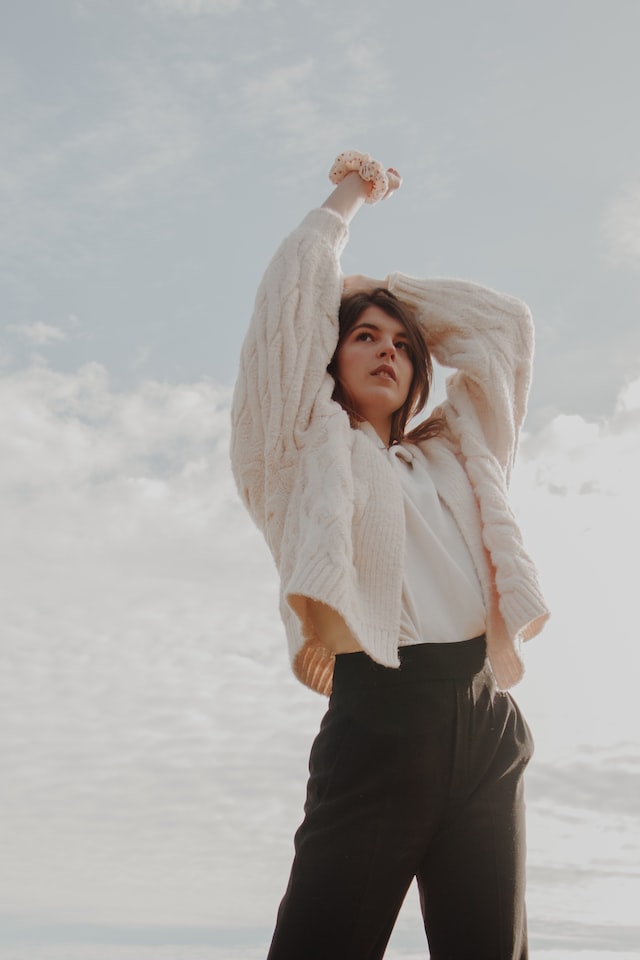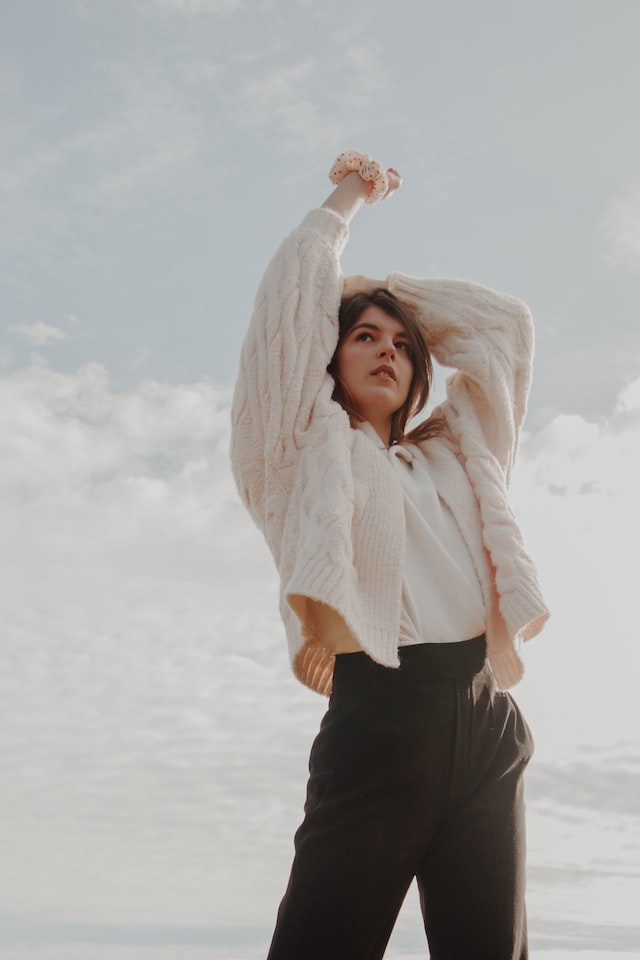 The main fashion rule of this fall is layering.
Putting several things on top of each other, combining them in color and style, you can create very interesting outfits.
Every autumn it comes on trend again, and especially this season.
Today our teacher of the course "Fashion Designer" will tell you more about layering.
Layering as a stylistic device first made itself known in the 70s of the XX century. Its distribution was largely influenced by the hippie era: these people, not being puzzled by combinatorics, simply put on loose shirts, vests, tunics and even trousers on top of each other.
In the 1980s, massive sets of a men's shirt, a voluminous pullover and a suit with large shoulders adorned every serious-minded woman, and in the 1990s, the same shirts were worn with dresses, T-shirts, jackets and denim jackets. That's just the hems of dresses tucked into jeans were not necessary then.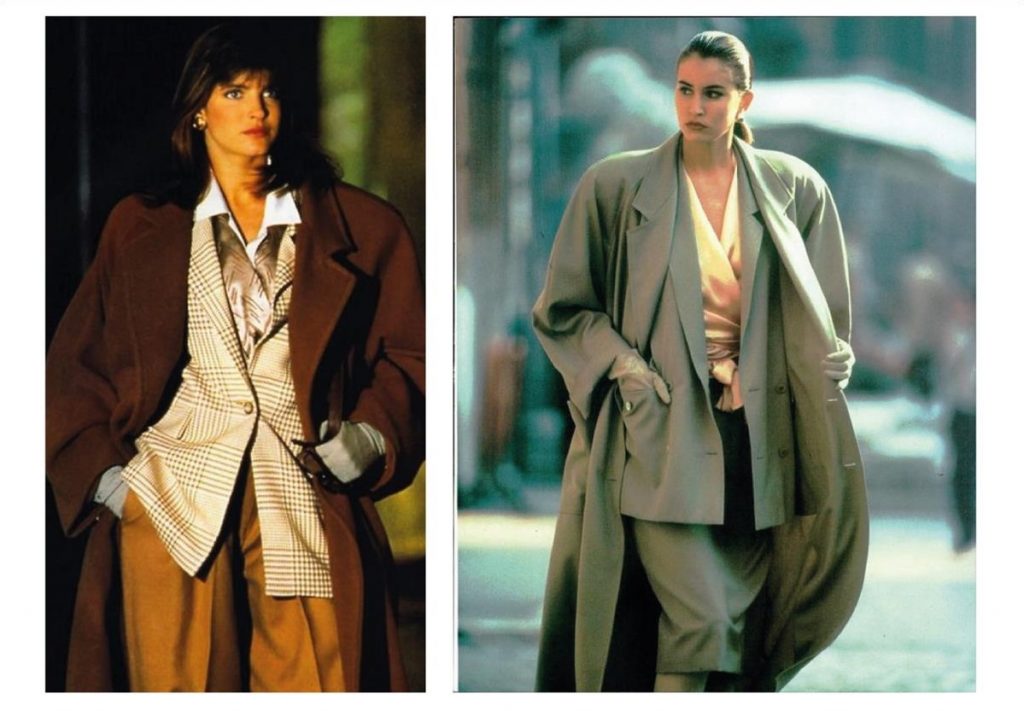 Layering helps to interestingly and stylishly play with the basic clothes. And there is also the opportunity to create many different looks by mixing things, even if there are not so many positions in the wardrobe.
Thirdly, complex sets help mask figure flaws, as the main focus is on styling, and not on the silhouette.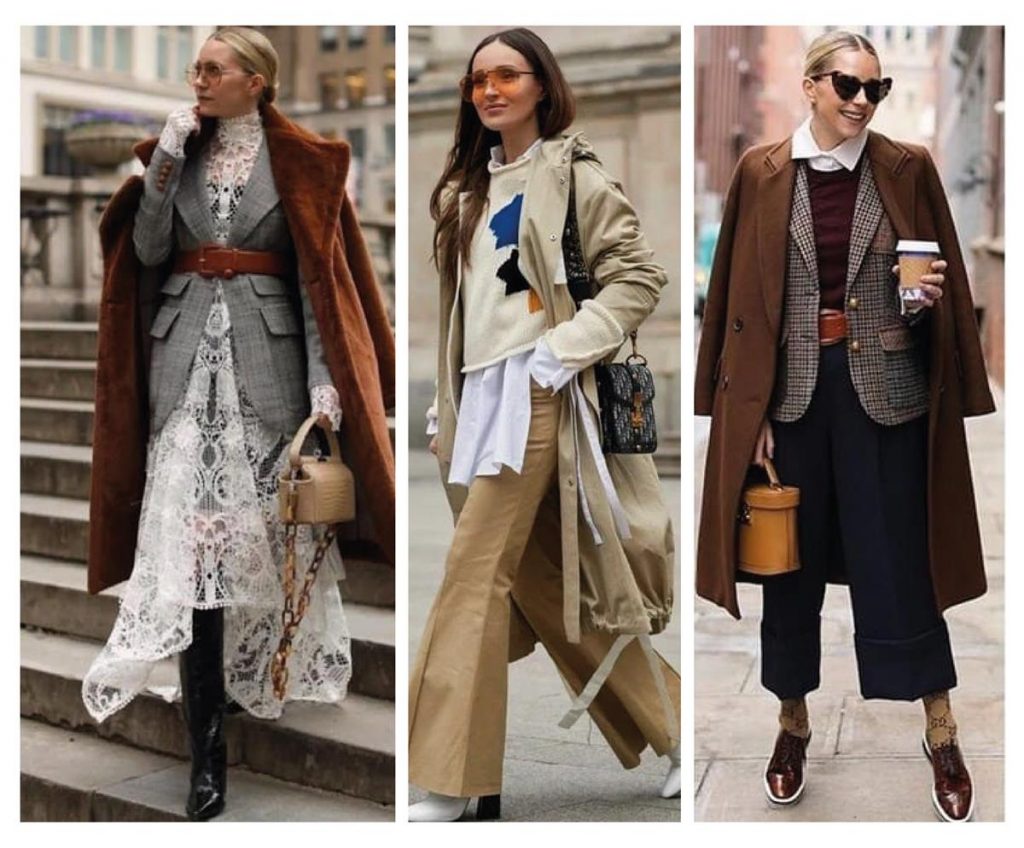 In fact, being fashionable now is very simple. We put on a jacket on a T-shirt or sweater, put a jacket or trench coat on top, put a jumper on top. Or a shirt, a sweatshirt, a trench coat and a jumper on top – and the more layers, the better.
What other options are possible?
Turtleneck + blouse + outerwear
Two shirts worn at once
Sweater + vest + trench coat
And so on.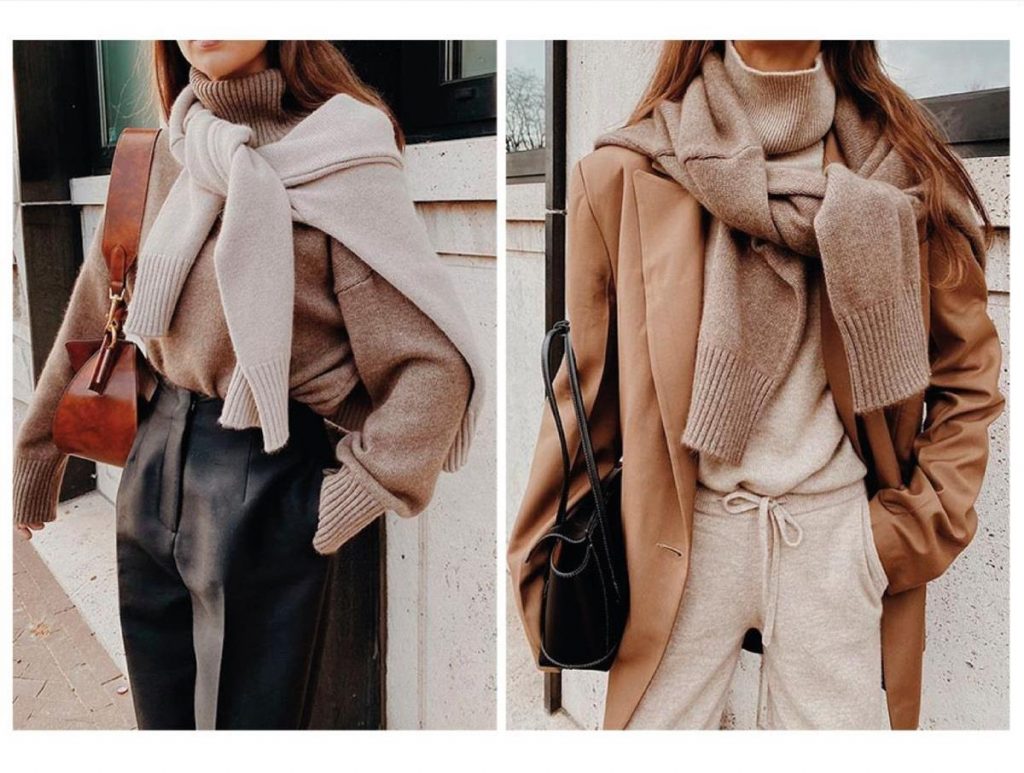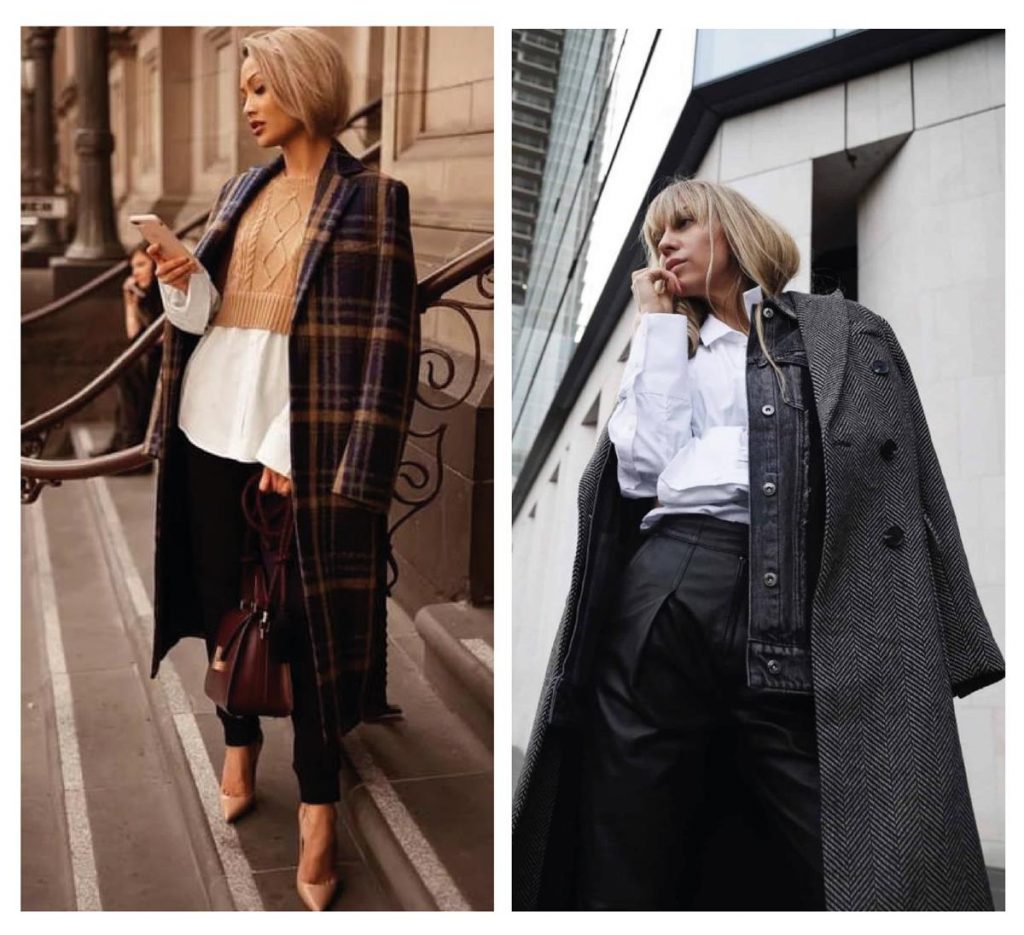 Layered looks are a great opportunity to "walk" summer things in the fall. You can wear them with warm seasonal clothes, following the fashion trend.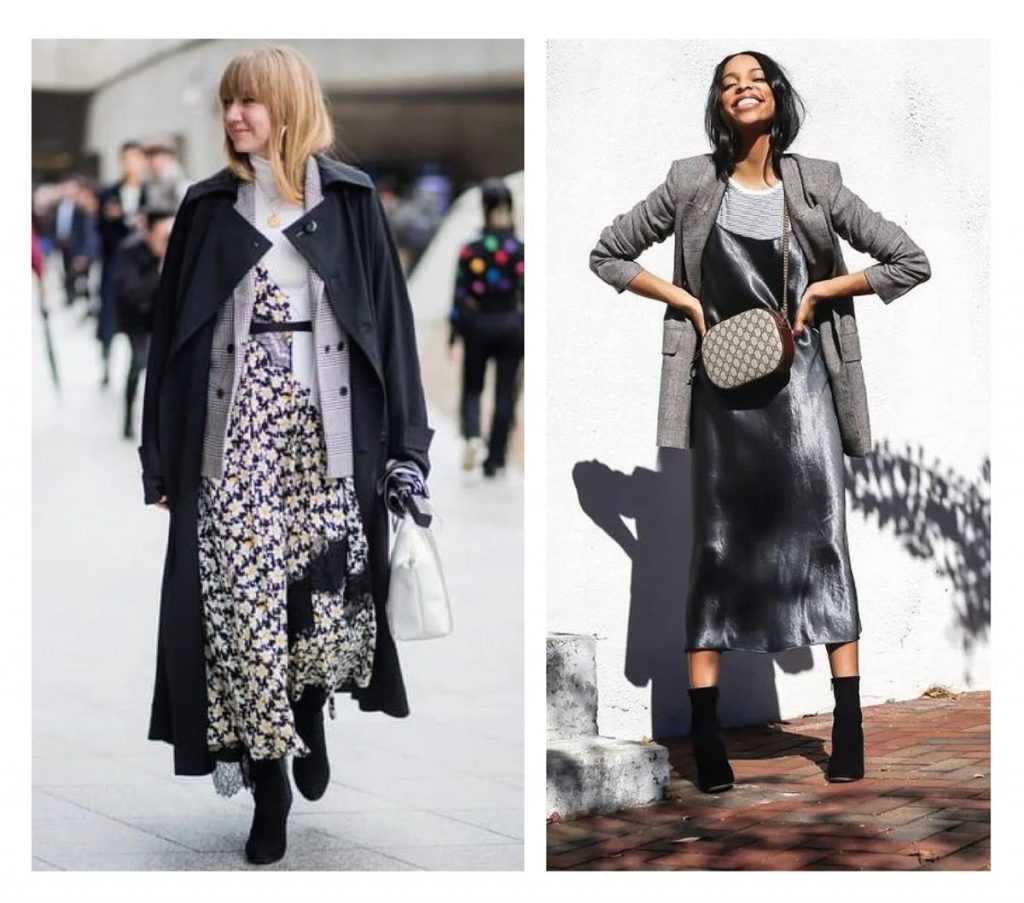 In order for a multi-layered image to definitely turn out to be successful, things must be combined with each other in color.
Microtrend of 2022 – monochrome looks: for example, gray + gray or wool + wool.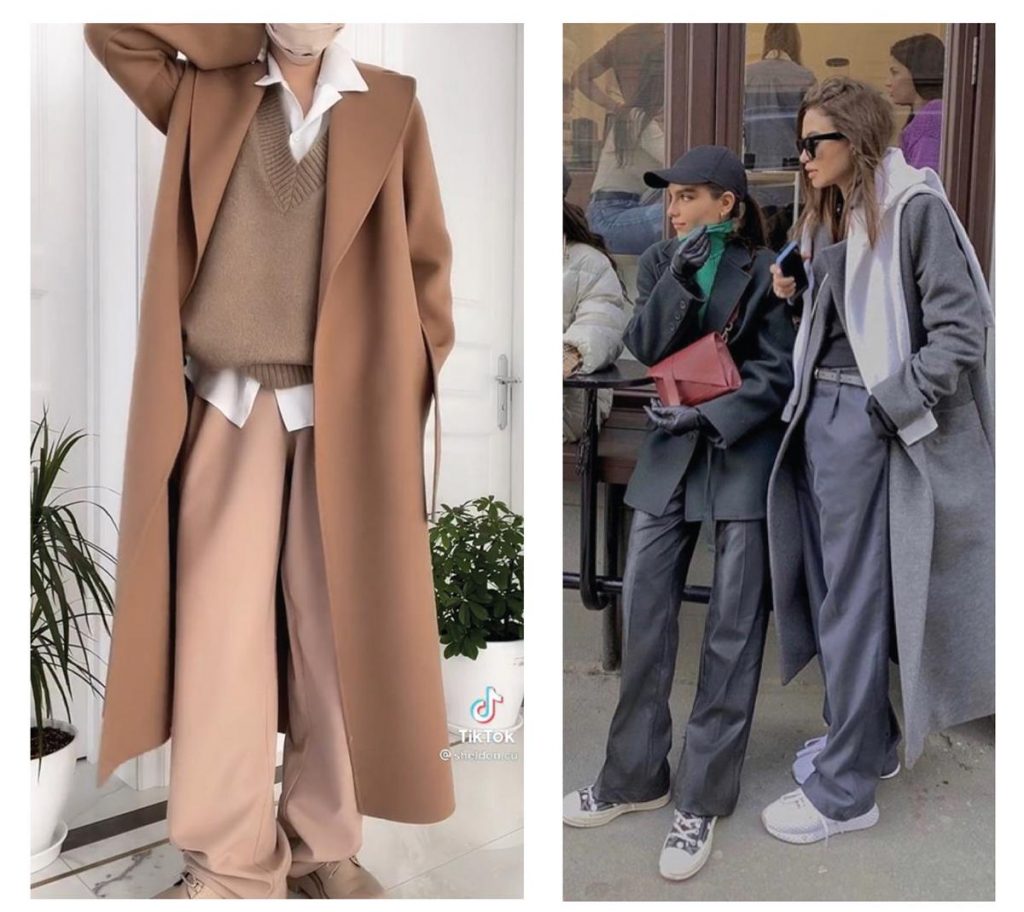 A combination of fabrics based on the principle of contrast looks especially beautiful in monolayer sets.
You can contrast, for example, the structure: smooth and embossed, matte and transparent, rough leather and delicate cashmere, outrageous vinyl and modest cotton, everyday denim and evening satin.
To begin with, you can act according to the scheme "the closer to the body the layer, the thinner the material."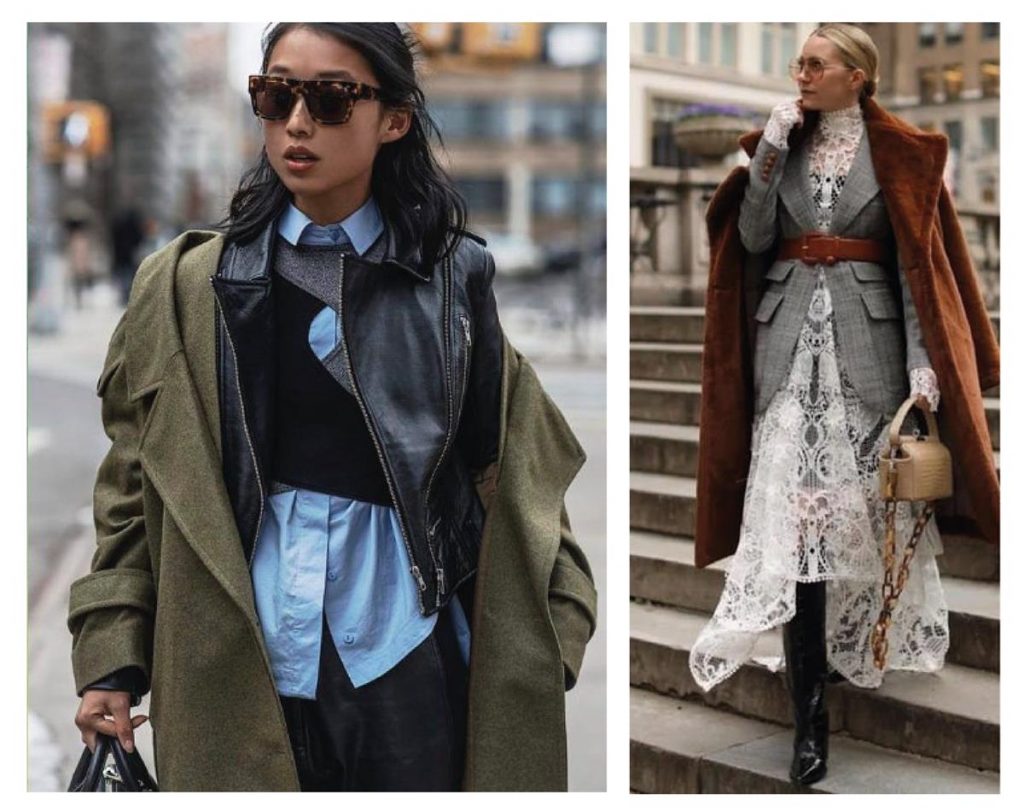 The upper layers should be made of denser and more structured materials, while the lower layers should be softer and flowing. In this case, the outfit will not increase you in volume visually.

The bottom layer should be less voluminous and not create visible seals and lumps. For example, a fitted shirt will often look better under a sweater than a straight or oversized one.