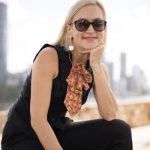 Svetlana Kara
Personal stylist (Australia – Brisbane, online). English language
Wardrobe stylist for Men
Master class "Fashion of the 20th century: how to distinguish the styles of decades"
Practise for personal stylists "Fashion Start-Up"
Internship stylist and image consultant in Milan
Stylist for a project "Change your image in 3 weeks"
Stylist for Fashion Campus Project
– Style Coach for Women/men
We will help you to build a personal style for different occasions including job interviews, business meetings, romantic rendez-vous etc.
– Personal Styling for Women
We offer full wardrobe assessment and outfit photography. From the average wardrobe we will create up to 50 new and exciting outfits!
– Personal Shopping
You will come away with anything from a full wardrobe to an amazing outfit for a special event – it will be a learning experience for you!
– Breakfast with Stylist
For busy ladies we offer breakfast meetings where we can talk about your existing style, where to shop the best clothes for you, or help you with finding the right outfit for your next big event. The choice is yours!
– Styling for Photo-shoots
We offer Photo-shoot packages – our professional team will unleash the full potential of your look. The impact of the end photos will be testimony to our expertise
Style by Kara – personal stylist services in Brisbane
• Expert in fashion and style
• Experience in Italian fashion business
• Australian corporate experience
• Certificate of Italian School of Fashion and style.
StyleByKara is offer Personal Styling and Image Consultancy for busy women and men. Her personal-styling service is choosing clothes for professionals who don't have time to shop. Do they work? Yes! Are they busy? Yes!
Busy careers, family commitments and having social lives, a generation of professionals are stretched to their breaking point.
StyleByKara would love to help you make the best of your image and help change the way you feel,look and shop – forever.