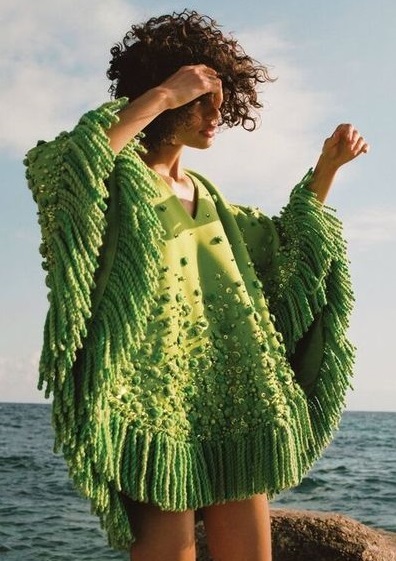 ⠀⠀
A trend is something that appears simultaneously among different designers.
Twice is an accident. And if it appears three or more times, it is a trend.
In this article we are going to talk about spring/summer trends 2024 from fashion shows.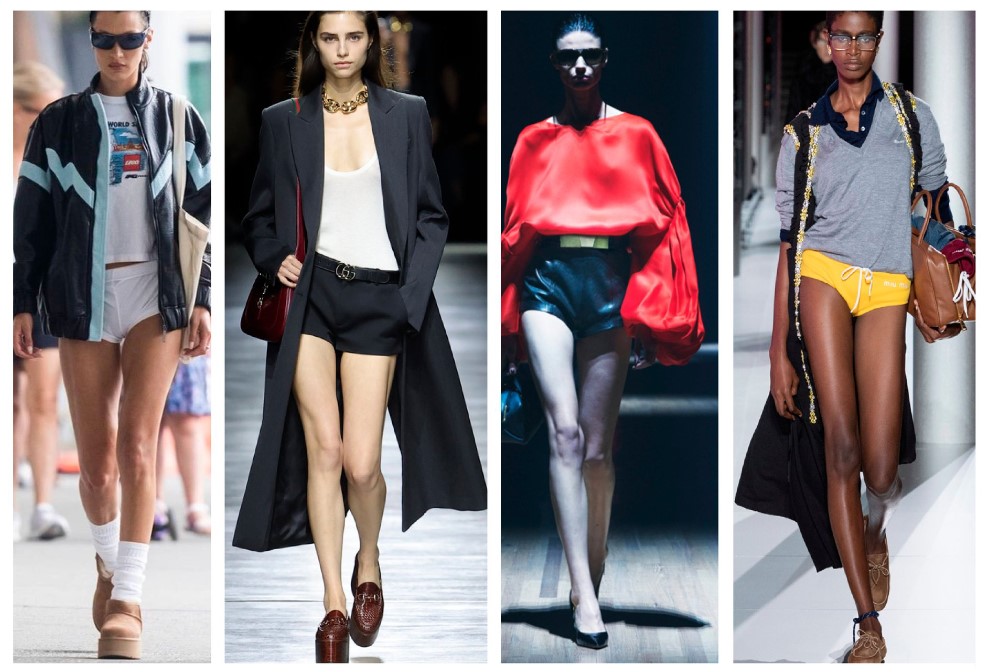 The success of Miu Miu cashmere shorts for fall-winter 2023 apparently excited all designers, and they showed their versions of the looks with microshorts indistinguishable from underwear. Perhaps one of the most controversial trends for the coming year. We wear panties anyway, but wearing them as designers suggest is difficult for the average person. Bella Hadid, of course, can walk down the street like that, but what should ordinary people do with this trend? This issue needs to be resolved over the winter.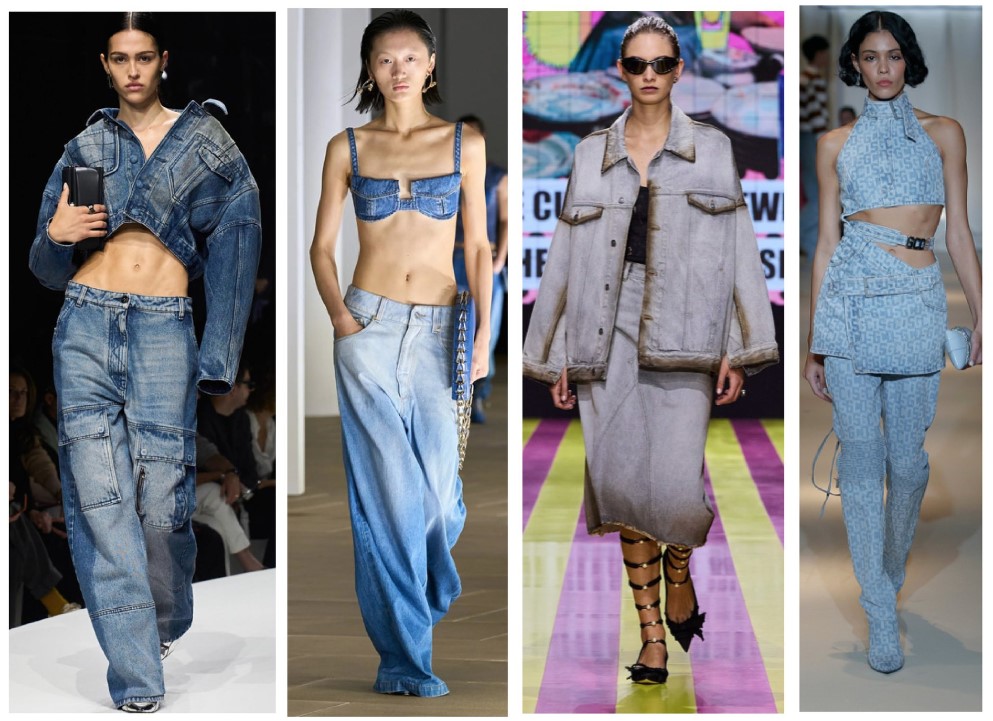 Great American classic denim was certainly a hot topic that swept the spring/summer 2024 runways in New York, as well as in Milan and Paris. Whether it's a Canadian tuxedo or a graphic denim piece, be sure to check out all the ways you can play with denim in your wardrobe next season.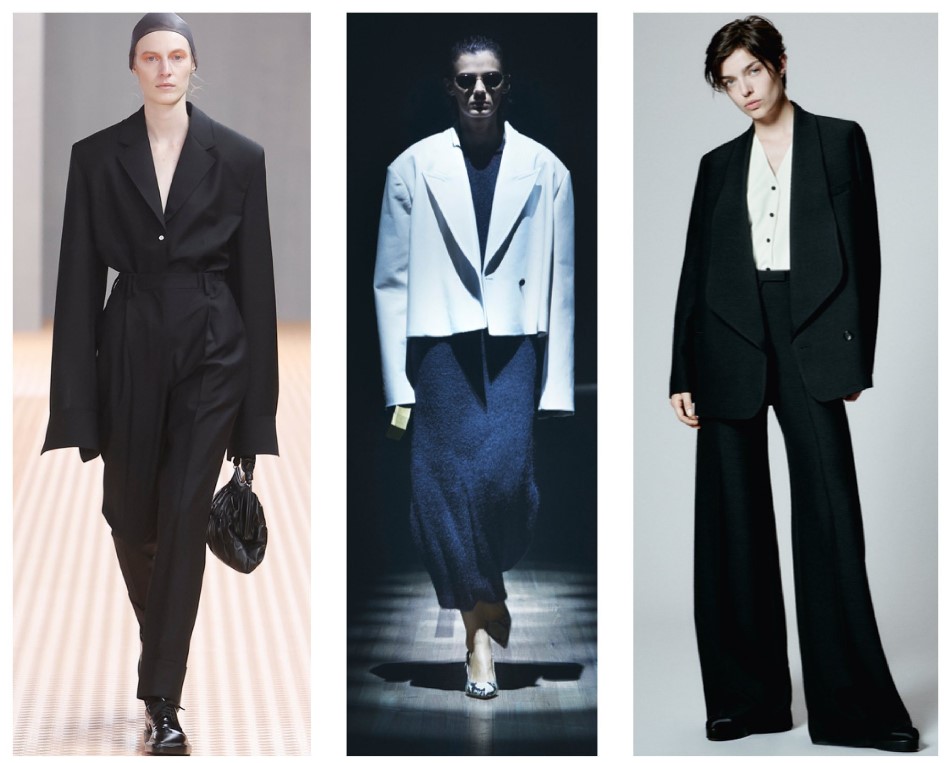 The spring/summer 2024 shows were a throwback to 90's minimalism. Clean lines, neutral shades and casual suiting. The catwalks featured pieces worthy of 90s style.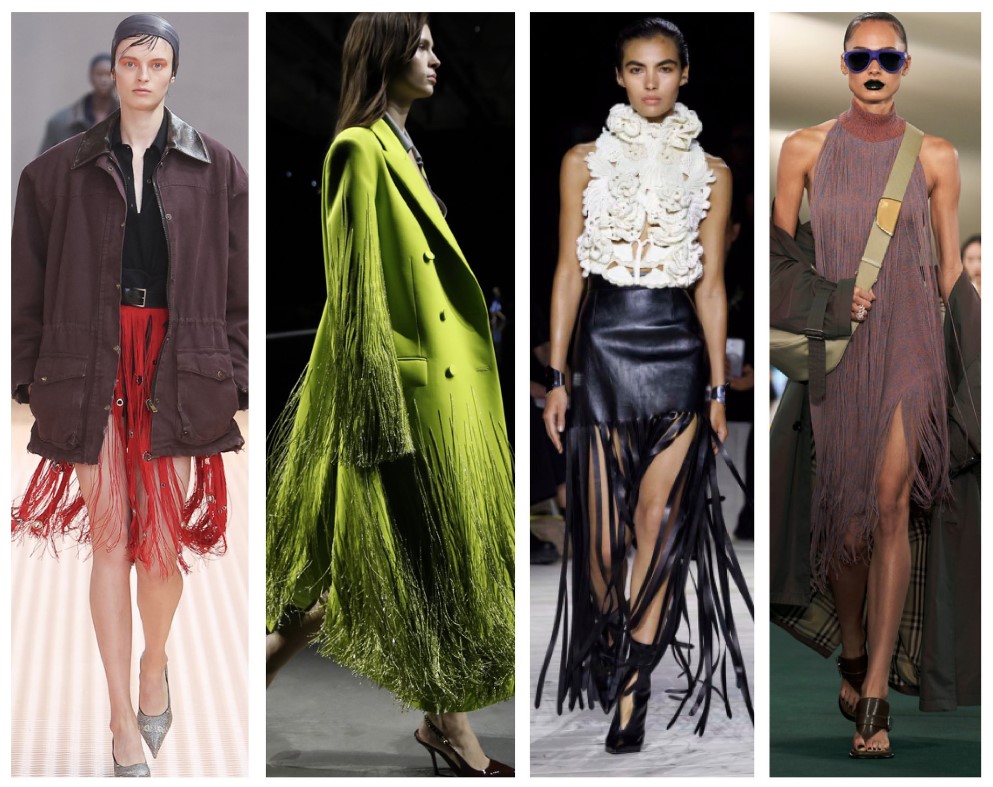 With the arrival of spring, fringes will appear on your clothes. For the spring-summer 2024 season, the longer the fringe, the better. Extra-long fringe adorns everything from leather skirts to knitted coats – and yes, it's a trend that's literally getting in the way, but who cares?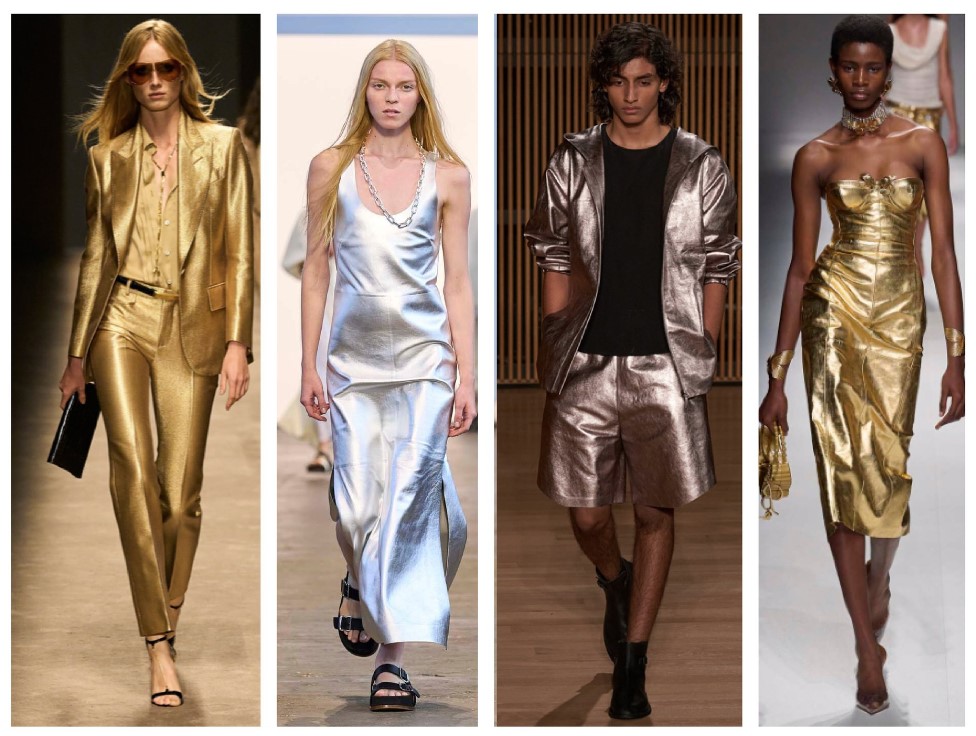 Whether it's liquid gold (like Ralph Lauren) or shiny silver worthy of wearing on Beyoncé's Renaissance tour, there were plenty of metallic looks on the runways for spring/summer 2024. All that glitters always sells well.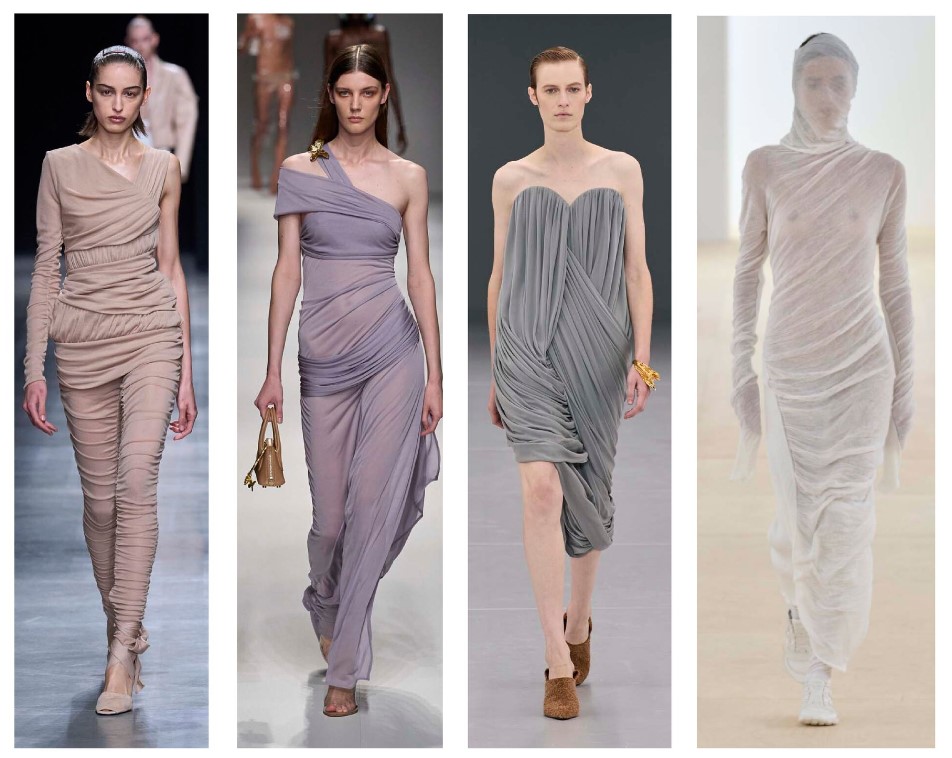 Suddenly there is a lot of drapery on the runway. Moreover, designers decorated not only evening dresses, but also quite everyday skirts and blouses. Apparently, so that each of us in any situation can feel like a goddess.
Flowers in all their diversity were presented by many designers. And we're not just talking about prints, but also decor on skirts, tops, and accessories.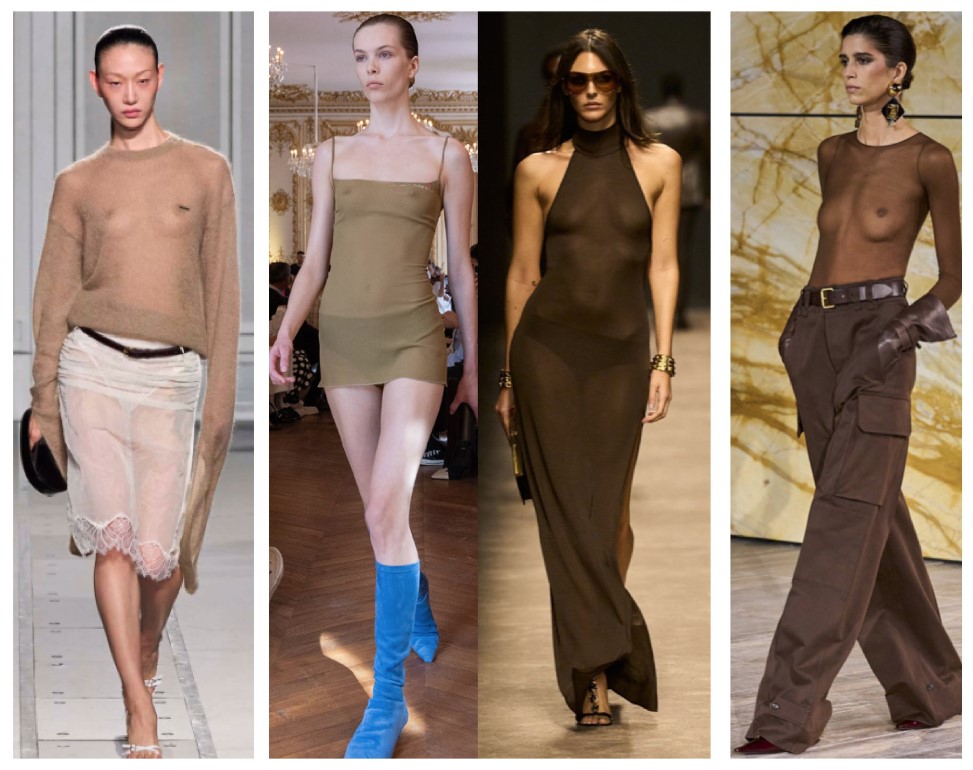 Even last season it became clear that this trend was not just for the season but it is not going to go anywhere next year either. There are no strict rules: anything can be translucent, from a top to a skirt or dress, and any fabric can be used: mesh, lace, etc.
PALE YELLOW AND PALE BLUE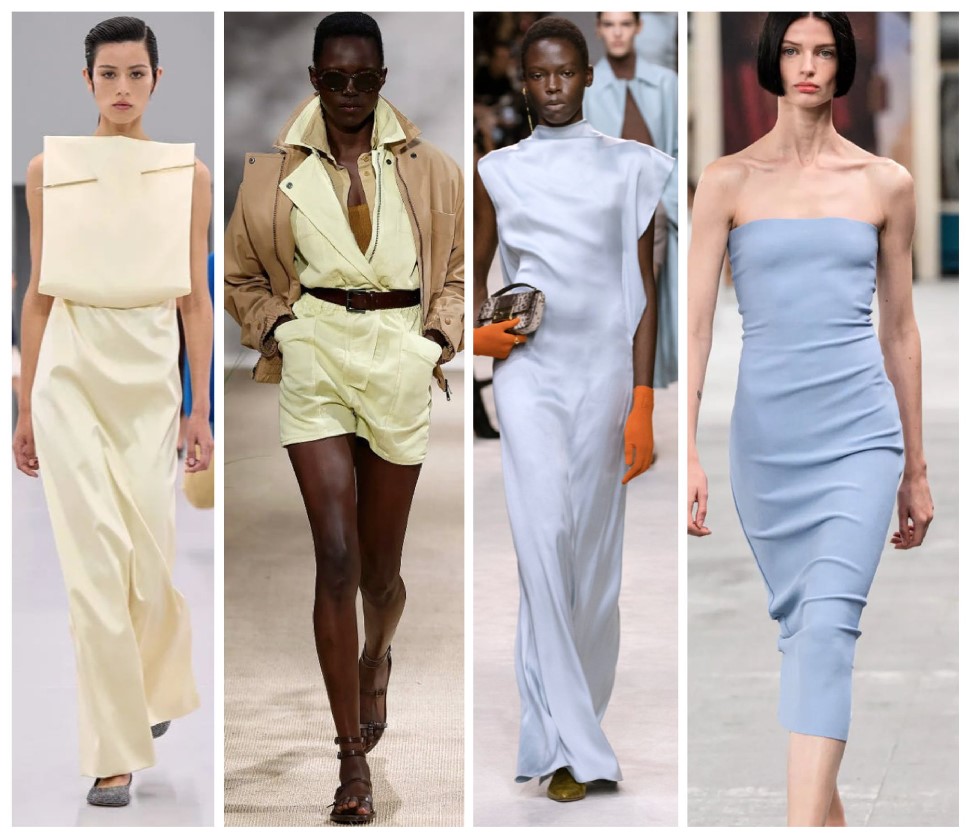 The top colors on the runways are pale yellow and soothing pale blue.