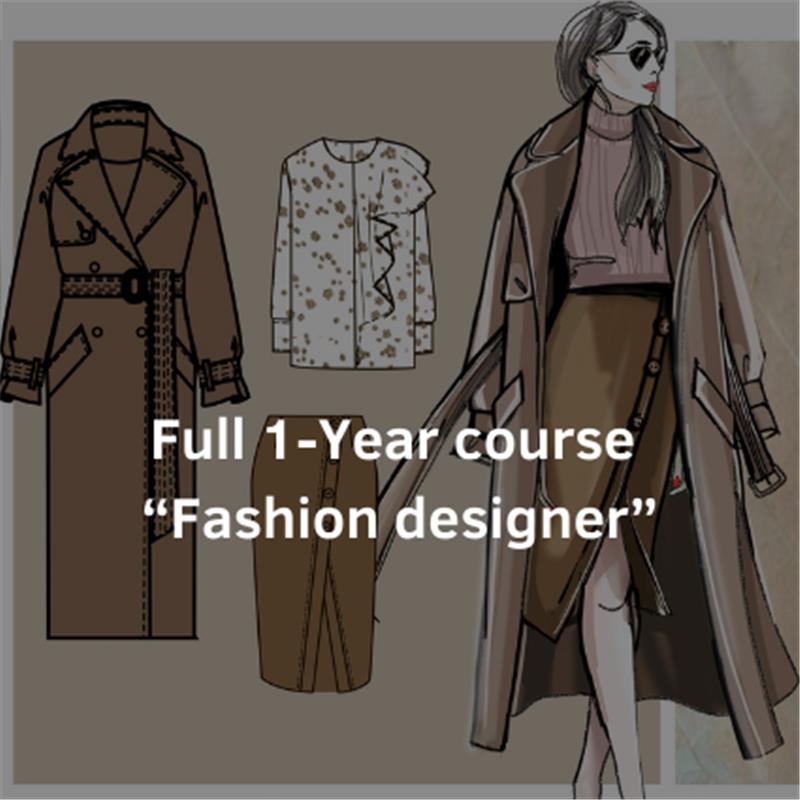 Get this course with the BIG discount!
From 11-01 till 14-01 get this course with the 50% discount
From 1-02 the price on this course will grow up
Do you search for the best fashion design course

?
Study on a 1-year course "Fashion designer" in Italy online

After this course you will be able to get a job as a designer in a fashion brand,
create your own clothing brand, or make uniform and costumes for TV and films.

Are you searching for a short course? Try our 6-months online course "Fashion Designer: for beginners"
Why to choose "1-Year Fashion designer" course
3 specialties
After this course you can work in different areas of design:
create your own fashion brand
get a job as a designer in a fashion company (online or full-time)
create uniform or costumes for TV, cinema and theater.
1 year = 4 courses
1-Year course includes lessons and practical tasks from 4 different courses in fashion design, style and illustration.
Personal tutor
During course you make practical tasks and create your fashion collection under the guidance of a personal tutor-fashion designer.
Save your time 
You will study in Italy online when you want.
Start – any day.
Save money
You will study in Italy online at low price.
Start to work as a designer
During studying you will create your first fashion collection.
Full 1-Year Fashion designer course is divided in 2 semesters (6 months each).
Education process is divided into two parts:
Part 1 – Theory
You watch video tutorials on modules and learn extra materials.
Part 2 – Practice
You do practical tasks, send them for assignment to teachers of Italian E-Learning Fashion School and receive feedbacks with detailed analysis of works.
We have a special version of the course "Fashion Designer" for teenagers and kids from 12 years old

How to create a fashion collection
What is a collection
How to use the combining elements in the collection
Structure and theme of mass market collection
Steps of collection creation
Crew you need for making a collection
Choosing the potential buyers
Choosing the target audience. Age
Mass market and luxury segment. Distinctive features
Mass market, luxury and middle class segment collections
Haute couture
What assortment to choose
High fashion. How to get the status of high fashion house
How a design company is organised

How the fashion trends appear
How to predict new trends
How the trend agencies work
Designers that rule the Fashion world
Data searching for creation of a collection
Sources of inspiration that are helpful for creating a collection
Creation of a mood board
Mood board — presentation of a collection. Examples of different types of mood boards
How to make a collection from a mood board

Artistic part of a collection: fashion sketches
Artistic sketch of a collection — what is it
Manual sketch creation — drawing, use of templates for sketches, graphic programs
Creation of sketches – collage
Searching for sketch ideas – «Frame» method
Example of creation a collection – from mood board to lookbook
Prints in a collection. Types
Searching the color scheme for a collection
Creation of mood board for a collection according to the color scheme
How Color Trends Begin

How to draw a fashion sketches and designs
Steps of preparation

Proportions: the canons of beauty from ancient to modern times

8 Heads figure sketch: woman body anatomy
Figure sketch template
Basic multi pose fashion sketch
How to draw underwear: front
How to draw underwear: back
How to prepare a template basic sketch
9 Heads fashion sketch
Basic fashion sketch for clothing. front
Basic fashion sketch for clothing. back view
How to draw hands and legs in a fashion sketch
Hands in Frontal Position

Hands in Profile Position

Different Hands Positions

How to draw foot in different shoes
How to draw a fashion portrait
Face proportions

How to draw a face fashion sketch

Face Types

Different Face Positions and angles
How to draw different hairstyles
How to draw models: fashion sketch in movement
Model positions in illustration
Fashion Sketch: Walking Pose
Fashion Sketch: Legs Apart
Fashion Sketch: a Hand on a Hip
How to draw accessories
How to Draw High Heel Shoes

How to Draw High Heel Sandals

How to Draw Chunky Platform Sneakers

How to Draw a Shopper Bag

How to Draw a Quilted Chanel bag

How to Draw a Dior Saddle Bag
How to draw a 3D fashion sketch with a pencil
Drawing Light and Shadows

How to Shade a Fashion Sketch with a Pencil 

How to Shade a Fashion Portrait with a Pencil 

How to Shade Shoes with a Pencil

How to Draw Draped Fabric with a Pencil
+ Trend Report for a season

Production of a fashion collection
Technical sketch
Product matrix for a collection
Fabric selection for future collection
Fiber. Tailoring features
Fabric Exhibition – Premier Vision
Textile Exhibition Texworld – Advices How To Work There
Fabric Exhibition Intertextile In China
Production of a collection
What is a fabric board
Examples of boards for clothes collection

How to draw clothing: Fashion Flat Sketches Basics
You will learn how to draw 51 sketches of clothes
Skirts: box pleated skirt, pleated skirt, pencil skirt, trapeze skirt, mini skirt, buttoned skirt, drape skirt
Trousers: slim fit trousers, sports trousers, jeans, culottes, flared trousers, leggings, wide trousers, jumpsuit, shorts, sports shorts
Dresses: balloon dress, trapeze dress, dress with reliefs, tunic dress, asymmetric dress, shirt dress, shoulder strap dress, wrap dress, halter neck dress, natural waist dress, sheath dress , mermaid dress, sweatshirt dress, natural waist dress with flared skirt, tunic dress, magyar sleeve dress
Tops: frill front blouse, strap top, a-line top, classical shirt, sweatshirt, t-shirt, peplum top, high neck top
Outwear: classical jacket, waistcoat, cardigan, trench coat, classic coat, cocoon coat, a-line coat, parka, coat with fur collar, wrap coat
Working with templates of technical sketches of clothes – changing and adapting sketches for your collection

Sale and marketing of a fashion collection
Shooting of a collection
Lookbook and brand photoshoot – differences
Preparing for shooting of a collection
Choosing the place for a shooting
Presentation of a collection
Recommendations for making a fashion show
Press release of a collection
What is a DNA of a fashion brand
How to put prices for items of a collection

Premium Version of the course includes:
the module «Choosing the style of a fashion brand» – what fashion concepts exist for various fashion brands, and which one it's better to choose
the master-class about choosing fabrics for the collection, their characteristics
cards on fashion trends of the season in men's and women's wear, accessories
+ Trend Report for a season
Final practical project – Creation of a fashion collection 
After completion of the course you will prepare Collection Book for your first fashion collection.
Practice during the study process
It's impossible to learn to be a fashion designer in theory, so there will be a lot of practice in training. In the process of training, you will be supervised and checked by a personal tutor who is a practicing fashion designer.
You will make sketches for your collection
You will create mood boards and color palettes
You will perform technical sketches of clothes
You will make the assortment matrix
You will design hang tags and labels for your collection
You will create a project how to organize fashion show of your collection
As a result you'll create your first fashion collection with your personal tutor.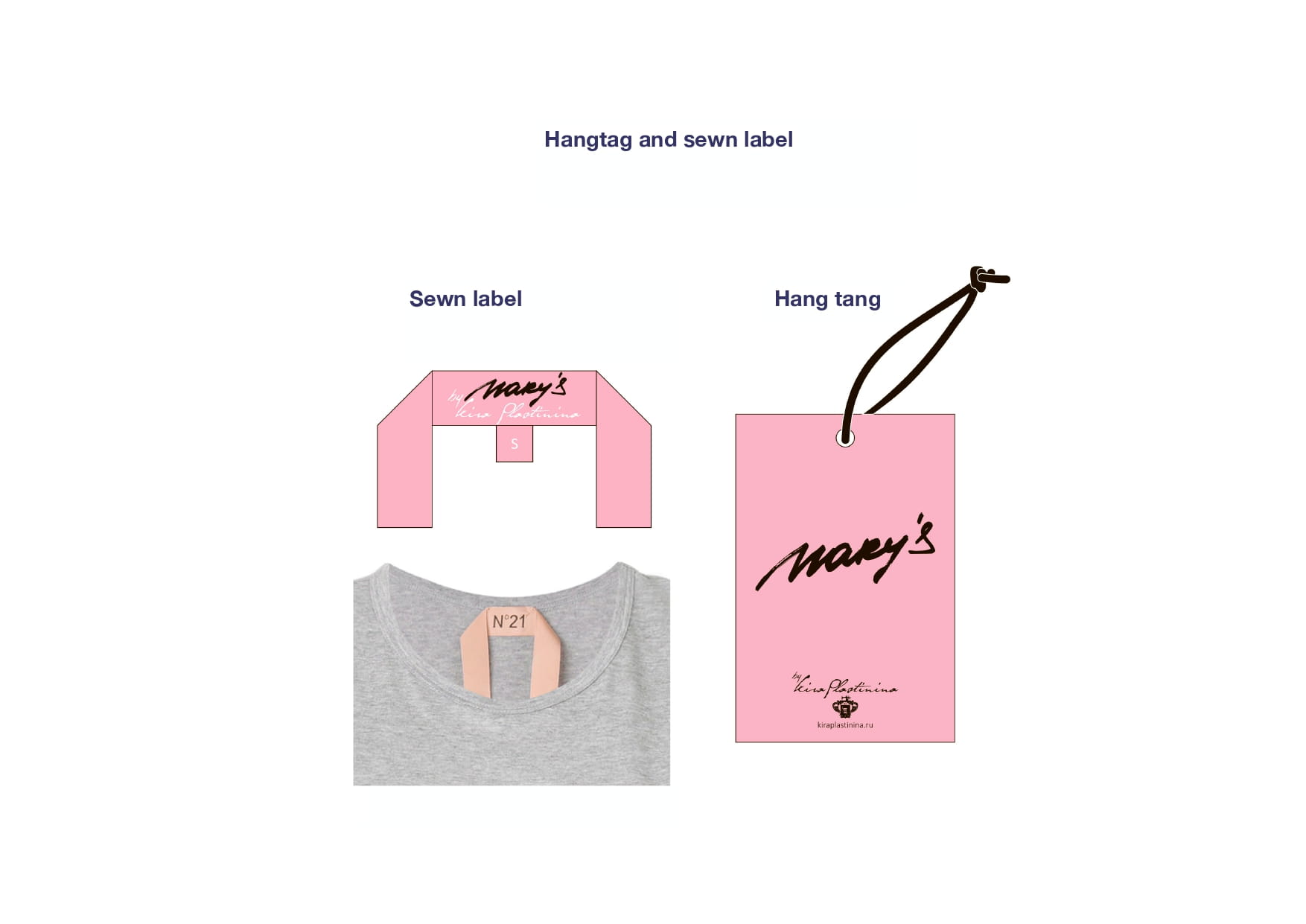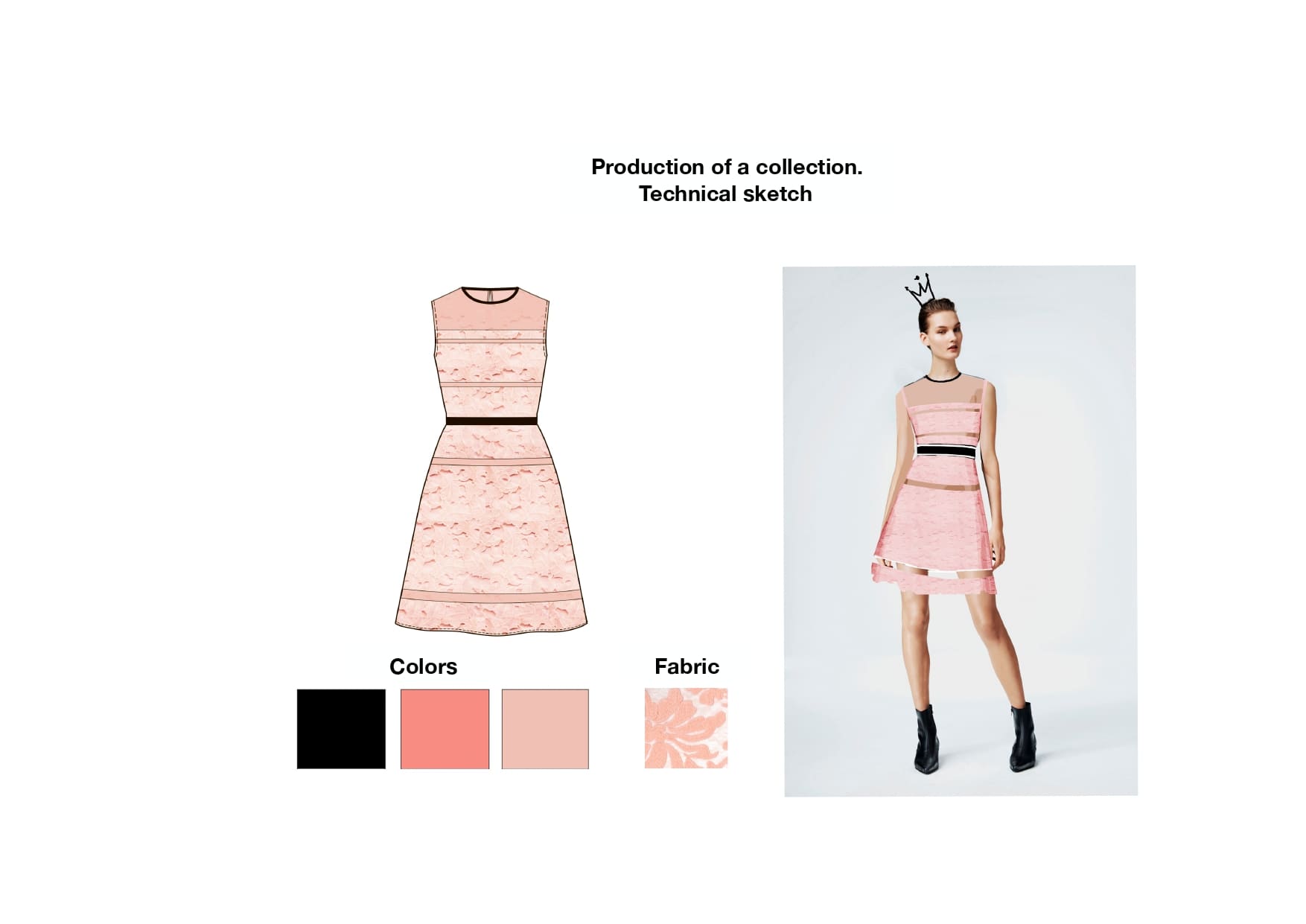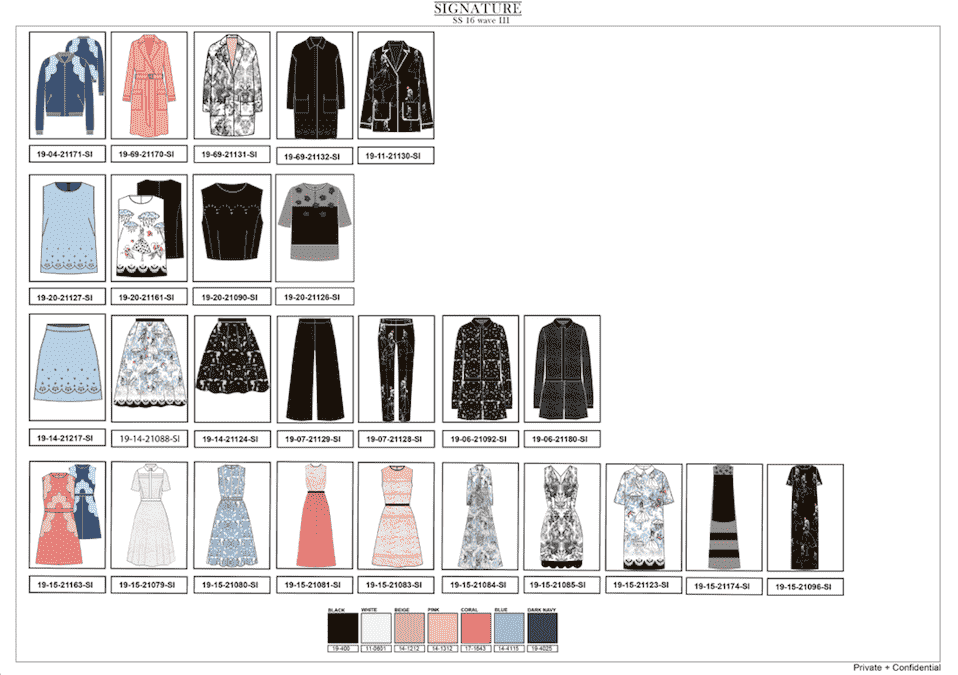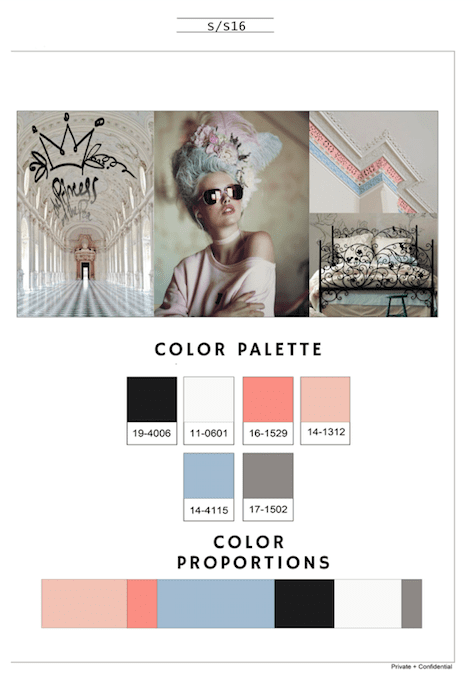 How to study on this course
2. Get an access to
our distant e-learning portal
4. Perform practical tasks
and get feedback from
a teacher
5. Perform tests and final project
Individual class schedule
You can start training immediately after payment
There is no strict schedule, no need to attend trainings or webinars
Start training only when you want – we think fashion needs inspiration
You study in Italy without leaving home
You can be anywhere in the world – to study you need just a computer / phone / tablet and the Internet connection.
You can study at home, in a cafe, on the way to work.
As a result of the training, you will receive a European certificate of completion of the course "Fashion Designer" in English-Italian.
All our teachers have their own experience in creation of successful commercial collections, so they can give you practical advices.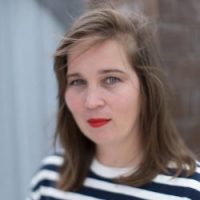 Julia Kulakova
Julia Kulakova worked as the designer and the design director of the fast fashion brand Kira Plastinina clothes (retail network in 4 countries) from the very beginning, she created more than 50% of all the assortment (including the majority of best-sellers in retail networks which were the hits of the sales).
Julia had her own fashion design studio "Fashion Laboratory" where she had been creating her own brand, also she worked as the creative assistant of luxory pret-a-porte designers "Nina Donis".
Julia worked in various segments of clothes design and perfectly understands in practice how to create the limited luxury collections, to make clothes for a mass market of brands with huge production at factories in China and how to develop the fashion brand.
Julia was a winner of various competitions in fashion designing and today she is already not a participant, but the member in the juries of similar competitions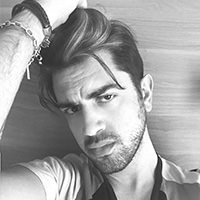 Riccardo Carrapa
Fashion Designer
Teacher of Fashion design in academy in Milan
Designer of his own luxury pret-a-porter women collection RICCARDO CARRAPA COUTURE, Milan
Art Manager at fur showrooms, Milan
Production and Distribution Coordinator at design company GABRIELE COLANGELO, Milan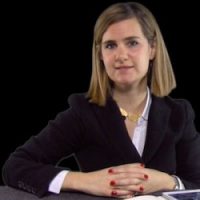 Alessandra Buscemi
Degree in Management with a thesis on luxury strategies and brand management
Communication manager at Kering Group (brands Brioni, Gucci, Alexander McQueen, Balenciaga, Puma, Saint Laurent etc.)
Fashion shows producer for Milan fashion weeks
9 years experience in the fashion and luxury industries between Paris, Milan and Hong Kong
Collaboration like a teacher and consultant with Marangoni institute and Bocconi institute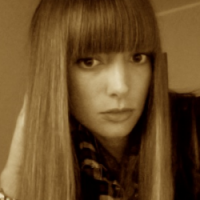 Veronica Bernardi
She lives and works in Rome and Milan
Fashion designer education in European Institute of Design
Fashion designer of DOLCE & GABBANA Kidswear, Italy
Designer of women's, men's and kids' clothing HOTSPRINGS – MAMBO, Australia
Designer of her own "T-Shirt Label "DOTS" – Australia, Italy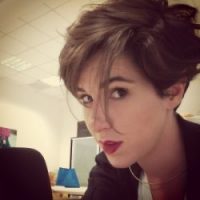 Martina COTENA
She lives and works in Rome and Milan
Fashion designer education in European Institute of Design
Designer of women's and men's clothing Alviero Martini 1ª Classe in Milan
The designer of outerwear of Rosa Clandestino brand in Milan
The designer of footwear of Lorenza bozzoli brand in Milan
The designer of Agata Nicosia wedding dresses in Naples
Fashion designer in the agency for various projects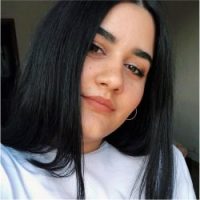 Fashion Illustrator Veronica Mancini – fashion sketching block
Italian, lives and works in Italy- Trained as an illustrator and fashion designer in Milan
– Worked as a fashion illustrator for Dolce & Gabbana projects in Milan
– Created collections as a freelance fashion designer
– Creates fashion illustrations for glossy magazines and Italian designersInstagram: @veronicaart
Fashion Illustrator Elisa Gibaldi
Italian, lives and works in Milan
– Fashion blogger and editor, fashion designer
– Consultant in design companies
– Teacher of fashion design, fashion history and fashion communications at the academies in Milan Haute Future Fashion Academy and Accademia del Lusso e di Milano
Her projects:
www.thefashionpropellant.com
@thefashionpropellant
#tfptalents
European certificate after completion of the course "Fashion designer"
After completion our fashion design courses online you'll get the certificate in English and Italian languages.
Ksenia, Russia
After completing the course "fashion designer" I want to say thank you very much, the course is very interesting and informative. All steps of creating a designer collection are highlighted in sufficient detail. The webinars were read by the current practicing designer Yulia Kulakova, so she often gave examples of her work, which was very clear.
Svetlana, France
Fashion design is my old dream, I really liked the teacher of Fashion Design Yulia Kulakova, a very attentive, demanding and knowledgeable teacher who clearly, structured, without missing important nuances of the profession, gives feedback, tactfully and at a high level.
Nadezhda, Ukraine
I have long wanted to study in fashion design. I chose your school. It was interesting to try and it was convenient to study this way. It was very interesting. Good teachers. Available lectures and interesting assignments. A lot of new information. I am very grateful for the knowledge gained.
Meri, Armenia
I recently completed a clothing designer course and I was very pleased. I have gained a lot of new knowledge for further work. I would like to thank a teacher.
Tatiana, Monaco
Online learning system is very practical, because you can take lectures and perform homework at any convenient time. This was one of the criteria for choosing a school of design, and the price for education.
I have long dreamed of studying as a designer and creating my own collection, and Italian Fashion and Style School helped make my dream come true.
Nina Lapshov, Israel
These are not tiring long videos, but interesting lessons, divided by topics that do not tire and can digest information after each lesson. Very interesting homework, while I have the skills it took me a while to complete the qualitative level. Enough knowledge for me to start growing myself as a brand.
Alexandrea, Canada
I learned a lot and it opened up my creativity.
Now I am very happy and open to future development in this area.
Thank you from the bottom of my heart. I will appreciate all knowledge and will use it in practice.
Maria, Russia
I want to say special thanks to Julia, the Teacher on the clothing design course! Very prompt and responsive feedback from her. I had no experience in this field at all. Julia helped me a lot and with her advice I created my first collection, which I am very pleased with!
Irina, Russia
Thanks a lot! It is very interesting to study with you! With each course, I just discover a lot of new for myself! Unique information, interesting presentation, attentiveness, friendliness, quick feedback – it's so cool, very high standards and quality of education.
Alina Moroz
Alina Moroz tells us about her studies:
I decided to study as a designer because I want to reveal my creative potential and to make the world more beautiful, especially I'd like to make women happy. I like beautiful, elegant and comfortable clothes, and I would like to take part in its creation. In the work I really appreciate all the creation process, from the sketch to the finished sample. I like this feeling of creation. It makes me happy, especially when the work has a success and finds approval from others.
I like to learn from the professionals of the Italian E-Learning fashion school. Everything is clear and to the point, it is very close to my approach to the case. Many examples, excellent lessons. Nothing extra. Since I am new to this field, the whole world is opening up for me! It is very exciting to start doing real work, but I try. Earlier I already studied online and I really like this format. Thanks you!
Alina Moroz's practical home tasks
To see more click here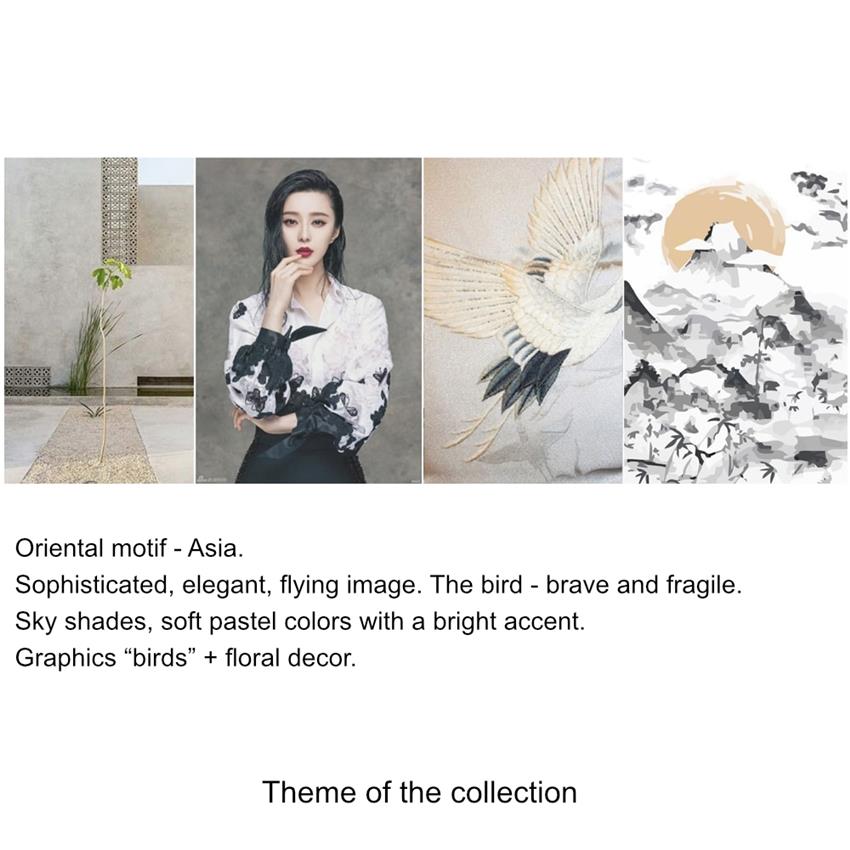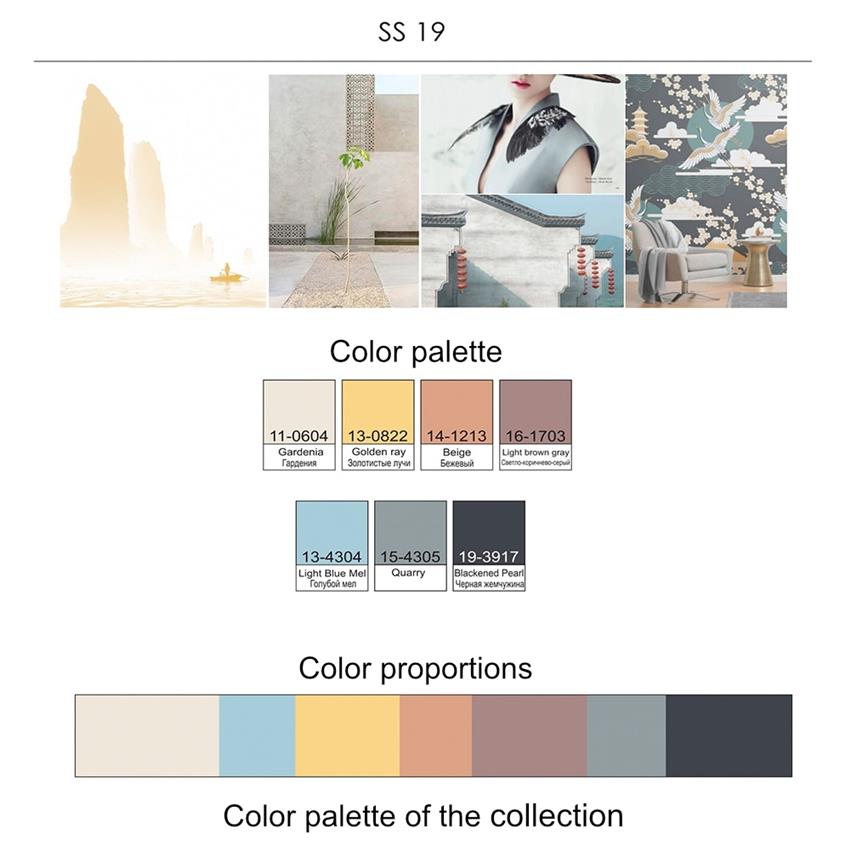 Maria Elizarieva
Maria Elizarieva tells us about her studies:
I went through all the tasks with pleasure. I liked the brevity and clarity of the presentation very much. It was interesting to complete tasks on creativity.
Maria Elizarieva's practical home tasks
To see more click here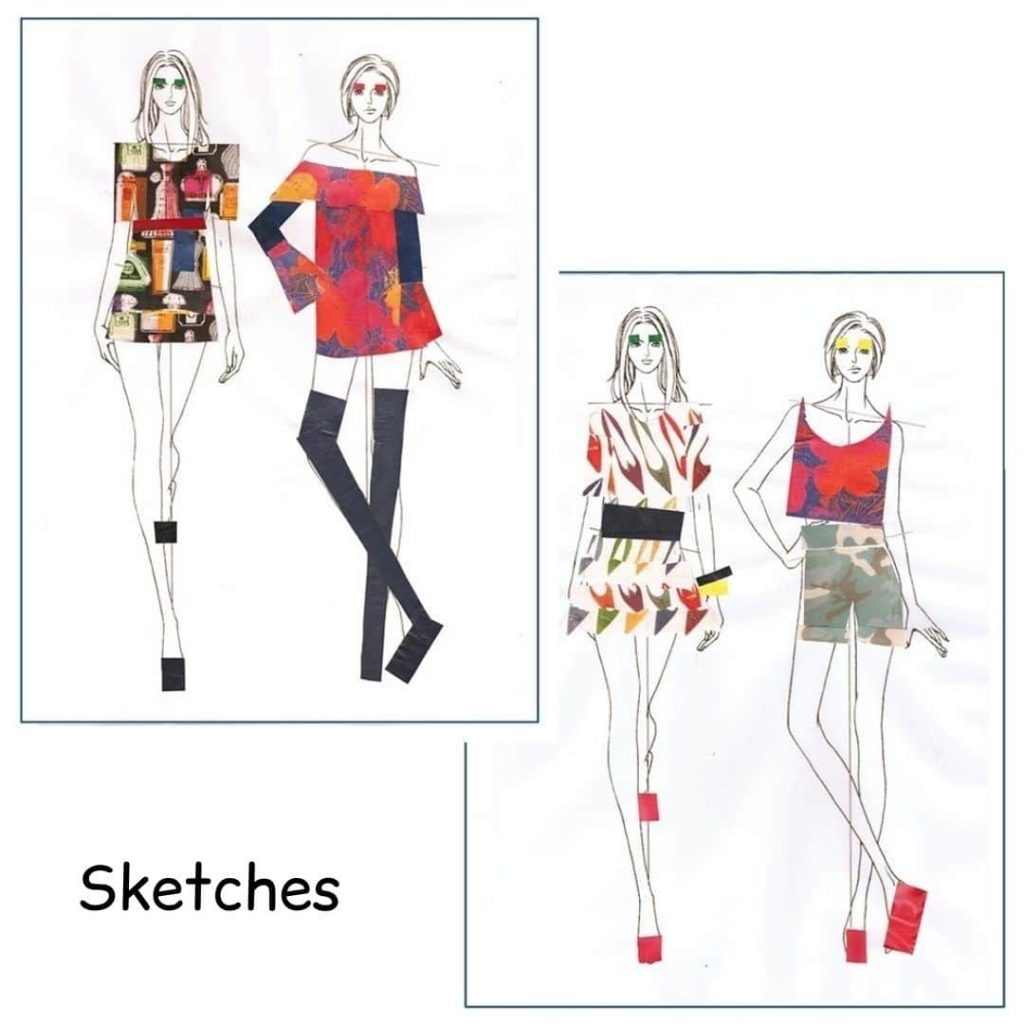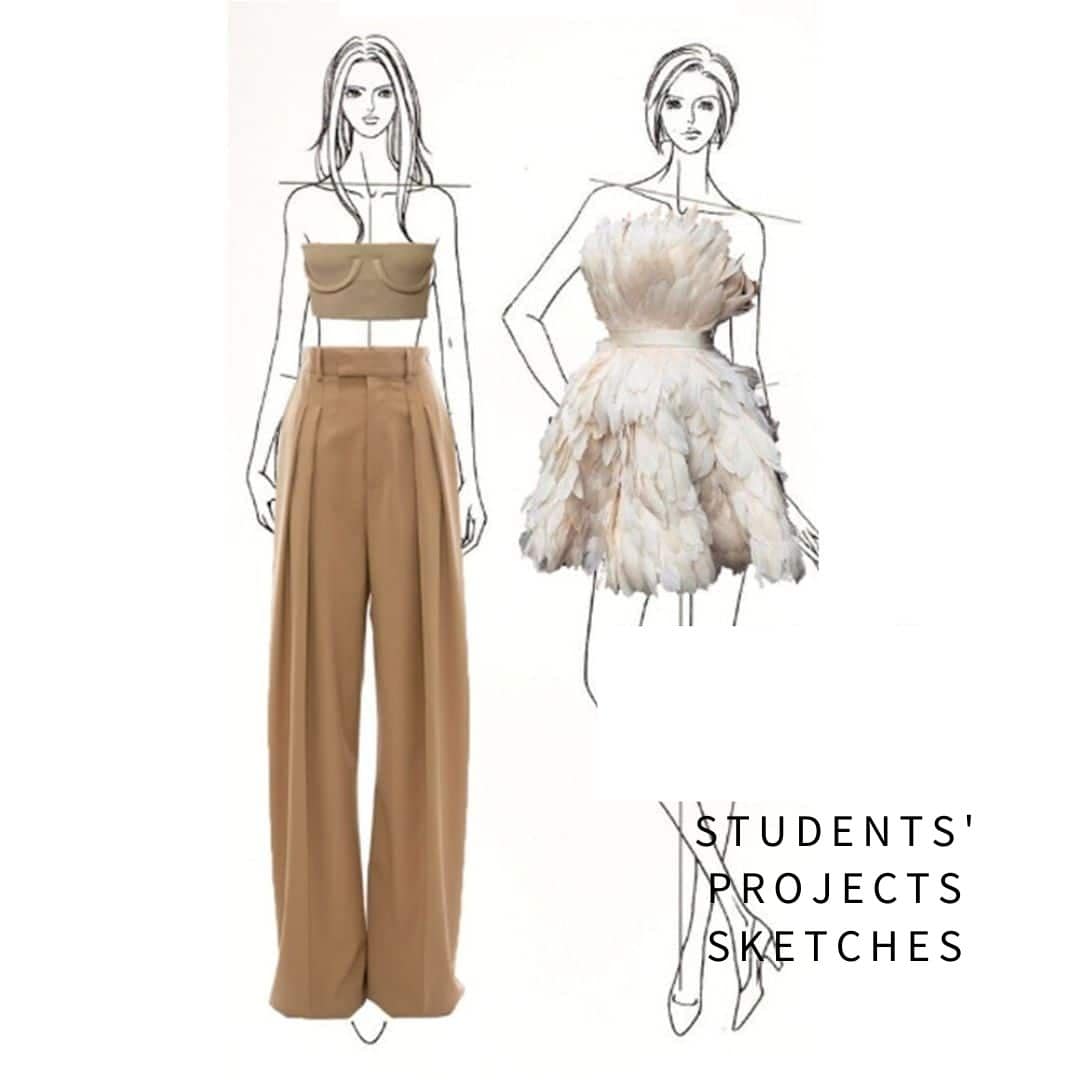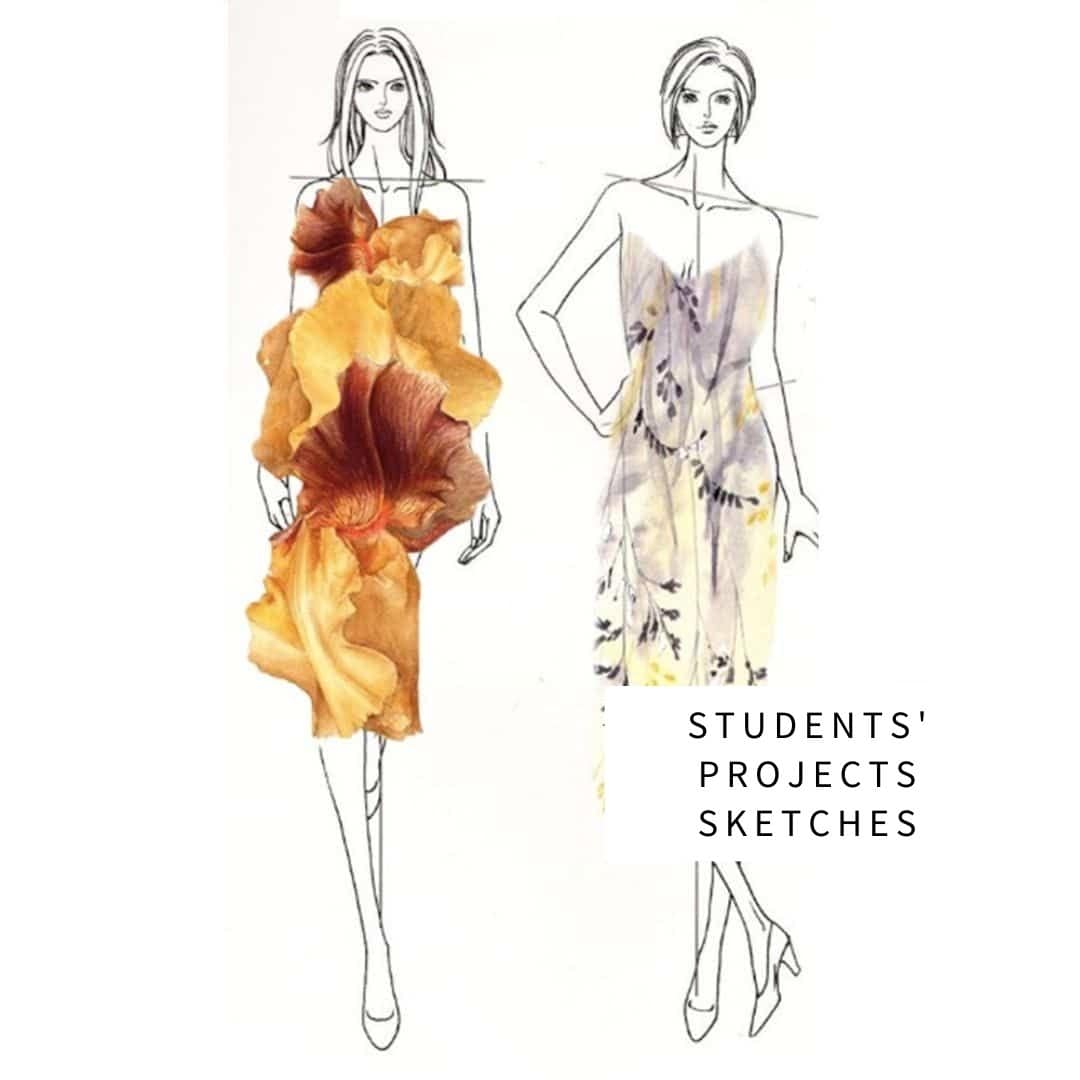 Nadezhda Dubinina
Nadezhda Dubinina tells us about her studies:
I decided to study as a designer, because I like beautiful and original clothes. As a child, I sewed clothes for dolls, then for myself, all the time I've been interested in designing clothes, now I'm also fond of creating a collection of clothes for adults.The studying on the course was a good addition to the existing theoretical knowledge.
I enjoy watching videos that are short and contain necessary information, you can do homework at your own pace and then a teacher with real design experience will estimate them. And this is very important, especially when you are an absolute beginner and do not understand whether you are moving in the right direction or not.
Nadezhda Dubinina's practical home tasks
To see more click here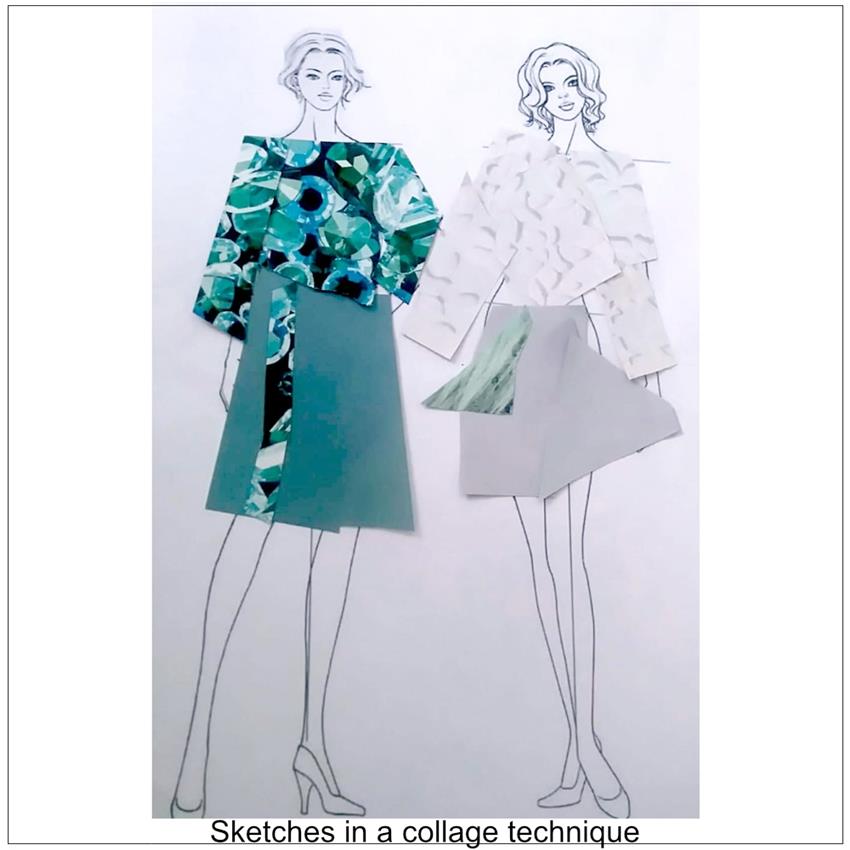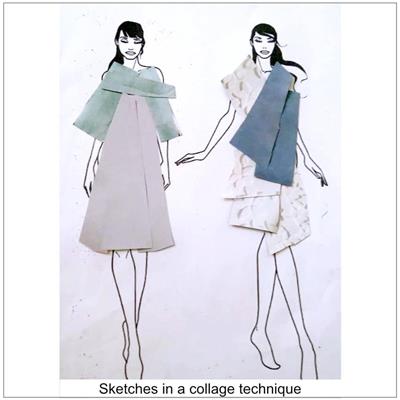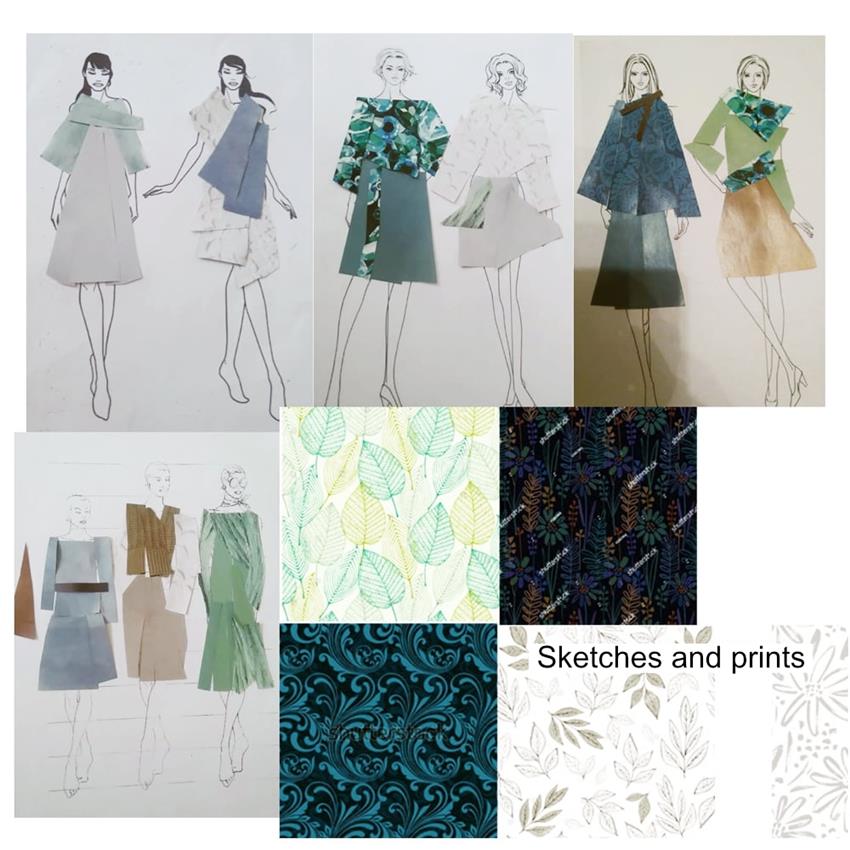 Armin Galstyan
The teacher of the course about her work:
"Moodboard, sketches themselves and technical sketches complement each other and speak of the completeness of the collection.
Great idea of the collection and the sketches themselves.
Nice color scheme."
Armin's practical home tasks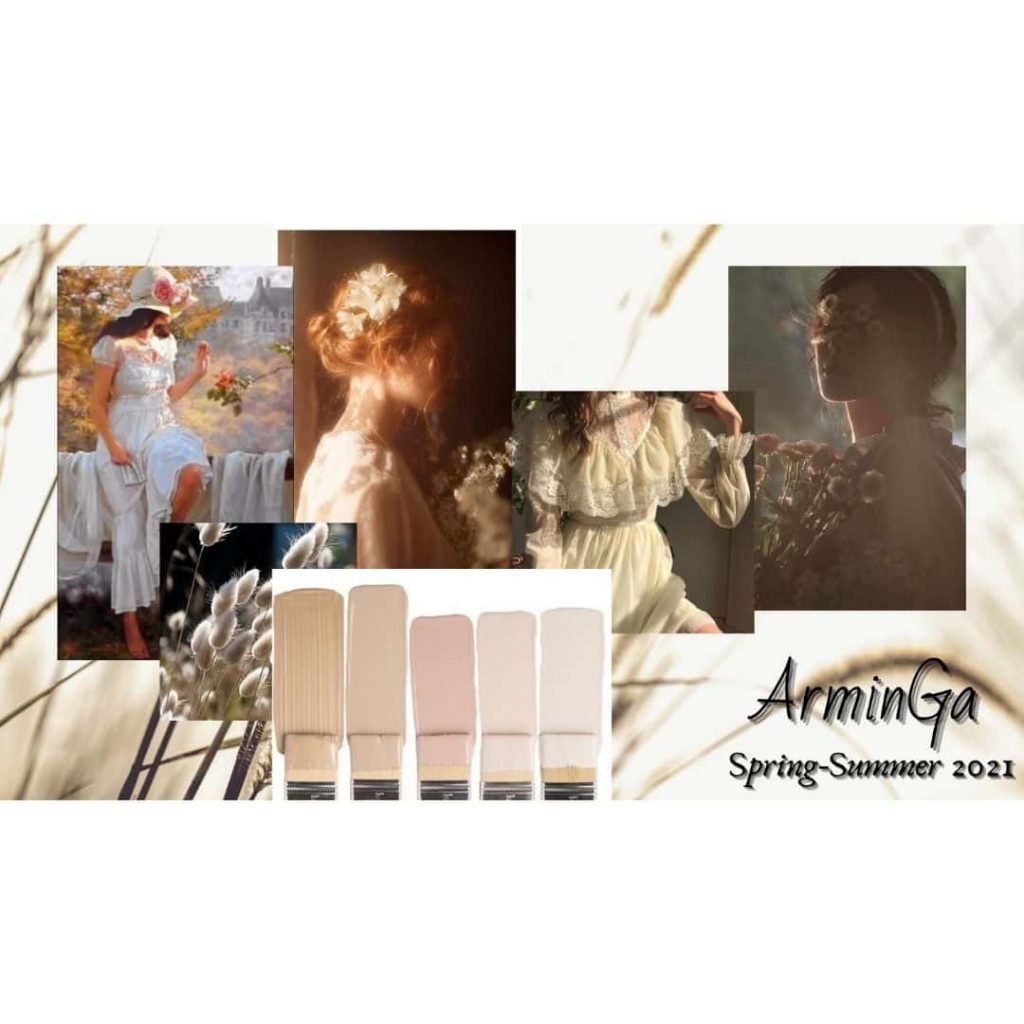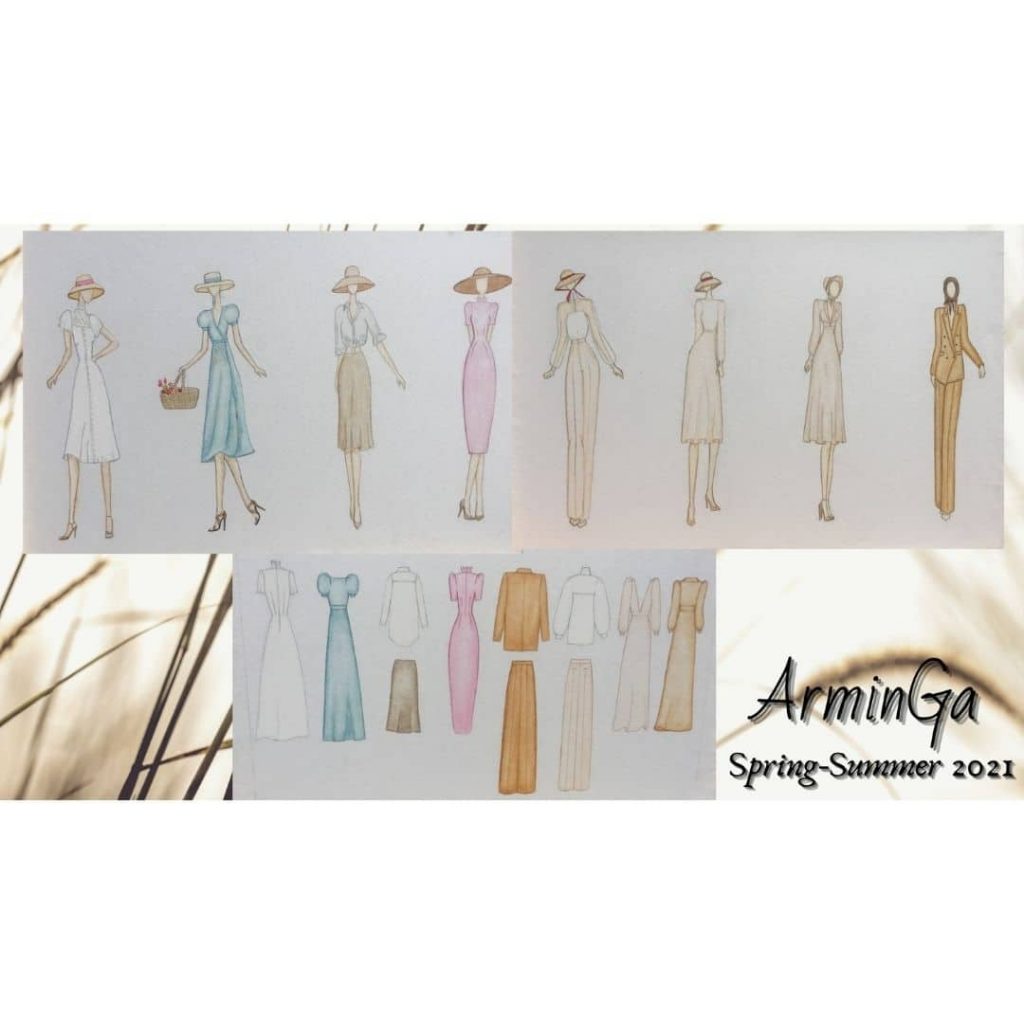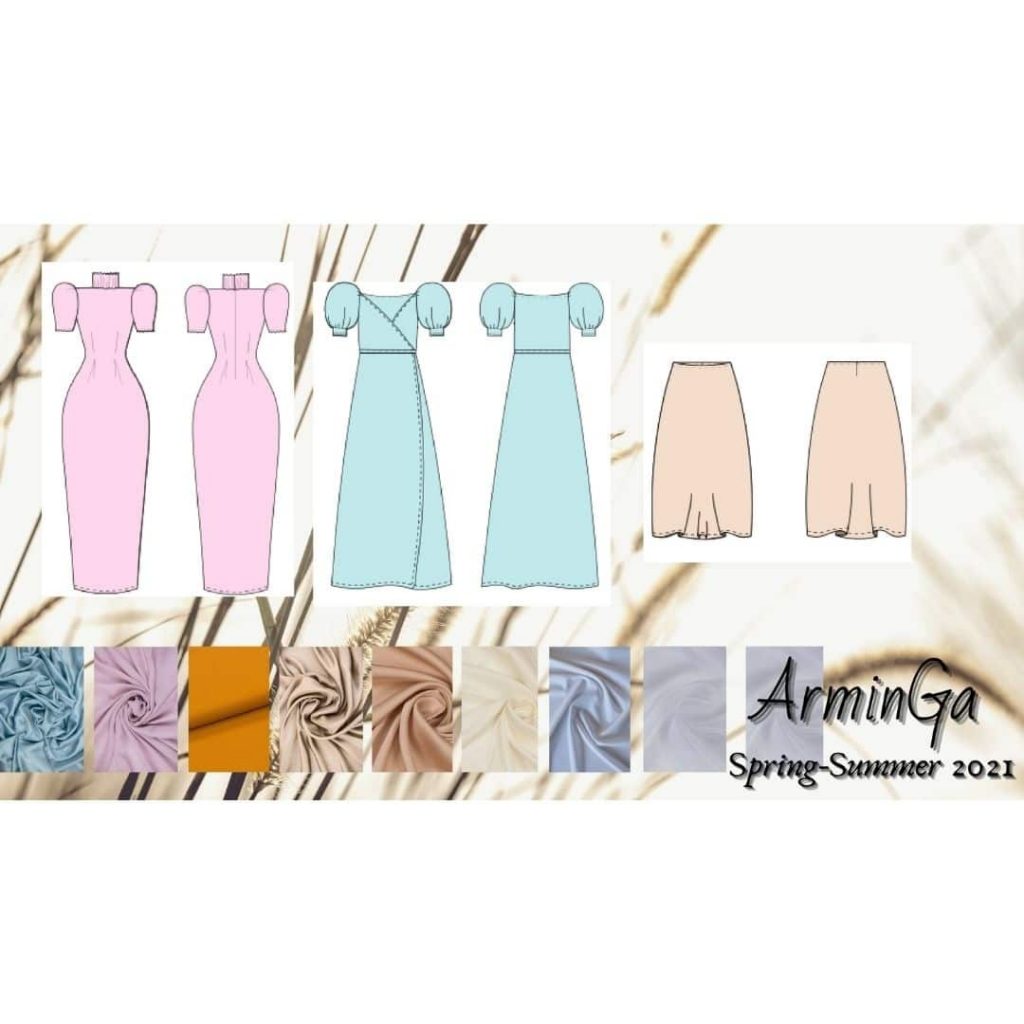 Yuliya Petrunenko
Yuliya Petrunenko tells us about her studies:
I always liked beautiful clothes, and fashion seemed the best of the arts for me. I am fond of fashion illustration, and my current activity (image-consultant) is closely related to fashion, that is why the course has become a natural way of development in this sphere…
Yuliya Petrunenko's practical home tasks
To see more click here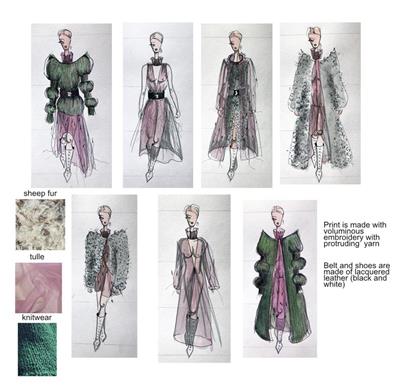 Vera Neel
Vera Neel tells us about her studies:
The course «Fashion design: how to create a collection PRO», where I studied, enlightened me in which direction to go and gave me good knowledge in the fashion industry and creating collections. I just recommend this course to everyone who is somehow connected with sewing or fulling!
Vera Neel's practical home tasks
To see more click here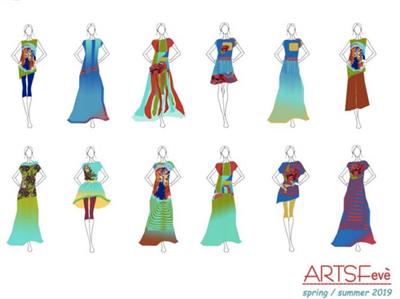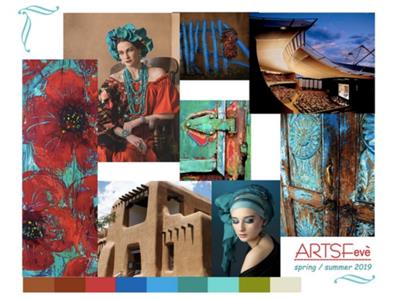 Elena Gocka
Elena Gocka tells us about her studies:
I found your school by accident and never regretted choosing Italian E-Learning Fashion School.
During my studies, I received a clear step-by-step plan of action "how to create your own collection."
Elena Gocka's practical home tasks
To see more click here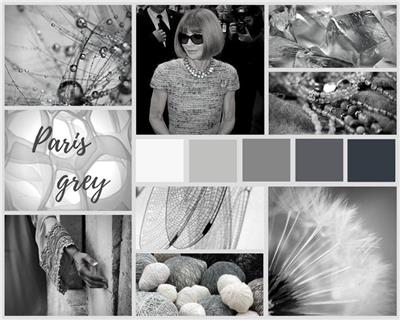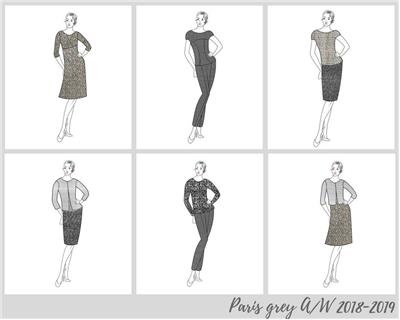 High quality for low price
The training includes 4 different courses and master-classes of the school (including Trend Report for a year), which cost together 1700 euros. On the 1-year program, you get all materials at a very large discount.
Education period — 2 semesters (1 semester = 6 months)
Price for each semester — 709 euro – 355 euro
*With one-time payment for two semesters at once, you get a 70% discount on the whole course (instead of 1418 euros only 499 euros)
High quality for low price
The training includes 4 different courses and master-classes of the school (including Trend Report for a year), which cost together 1700 euros. On the 1-year program, you get all materials at a very large discount.
Education period — 2 semesters (1 semester = 6 months)
Price for each semester — 709 euro