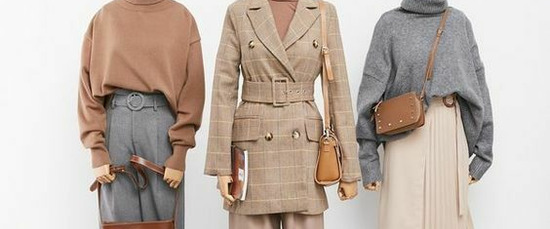 Very often, beginner fashion designers are faced with the following problem: they do not know how to create clothes that will be fashionable, stylish, which no one else has made before.

Today we'll show you how to find inspiration to create your own collection clothes.
To find inspiration for your designs, look back to the past, explore the culture of other countries, or simply take a look at the latest trends in fashion magazines.
Don't copy directly from another designer, especially if you plan on selling your creations.
But focus on the details you like and try to realize them in your design. It can be something as simple as the shape of the neckline, the draped top, the flared skirt – anything that catches your eye (this is sure to draw attention to your clothes!).
Here the main detail is the shape of the neckline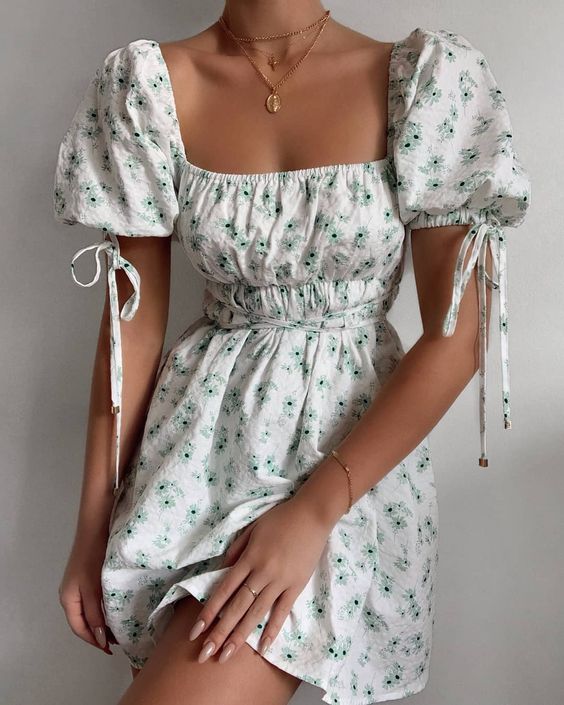 Photo source: https://www.pinterest.ru/pin/406449935125301315/
Here a flared skirt is used as an accent in the outfit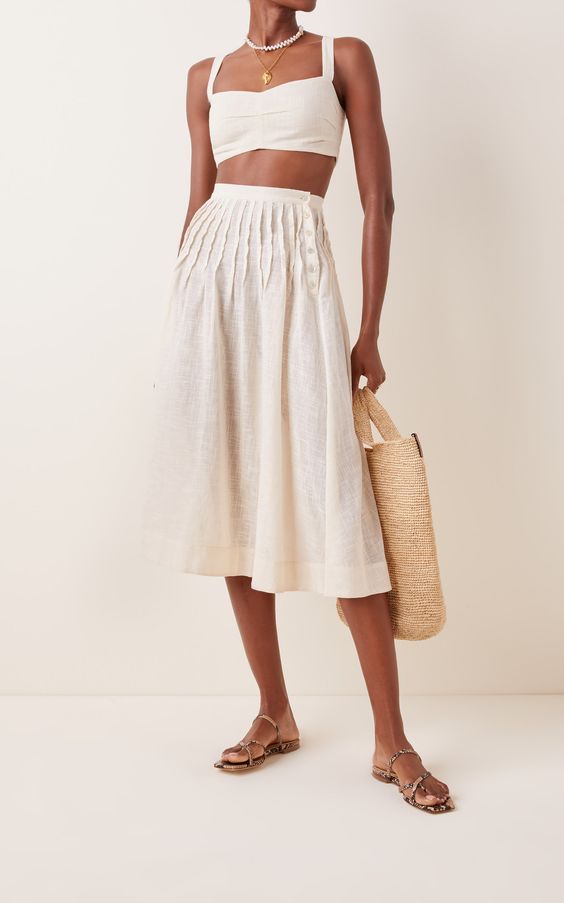 Photo source: https://www.pinterest.ru/pin/851250767070517811/
For example, you love a historical costume, but clothes from the past seem too "costumed" to you. You can use the detailed sleeve and neckline or skirt shape as inspiration for your own designs.
Or you like ethnic clothes, but again, you don't want your collection to look too folk and traditional. In this case, you can simply add stitching or other ethnic-style decorative details to the base pieces.
Here we see accent sleeves and collar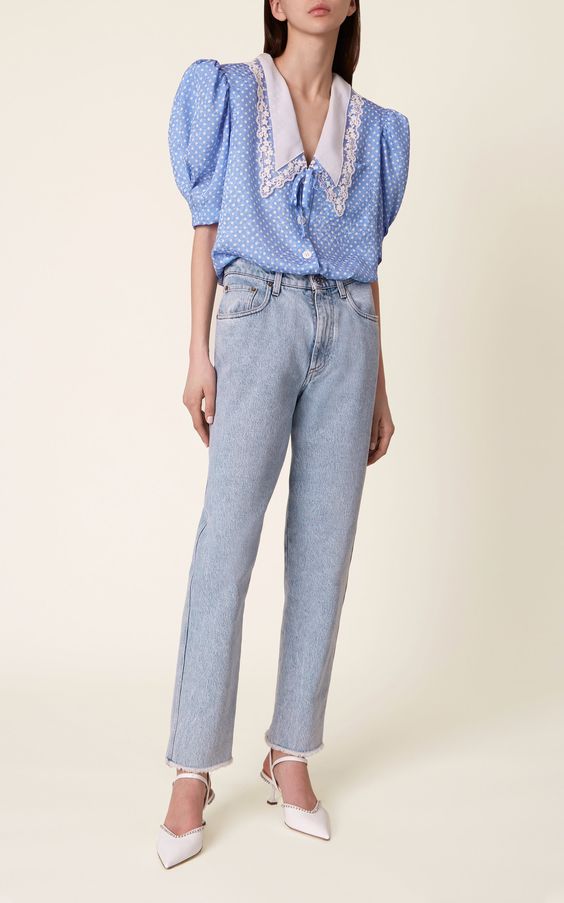 Photo source: https://www.pinterest.ru/pin/397513104617857240/
Ethnic print is used here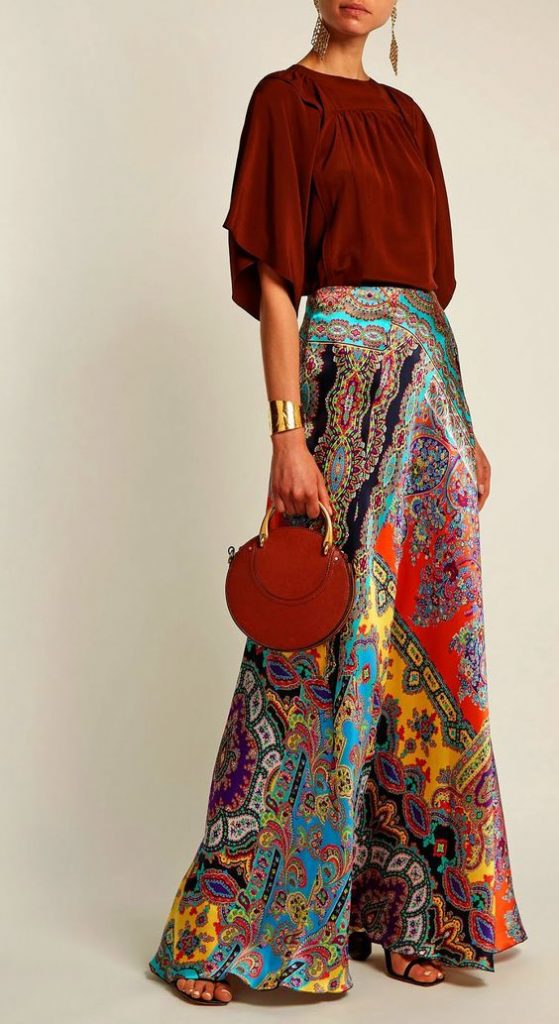 Photo source: https://www.pinterest.ru/pin/785948572467775806/
So how do you get started creating your own clothes?
Just start sketching! Flip through magazines, make a quick sketch when you see a celebrity in something you like, or mark details while watching a TV show or a movie. Take inspiration from everything around you.
Then start putting all these pieces together – for your next clothing collection.
There will be a lot of trial and error – some design elements work well together, some don't.
And don't try to combine ALL of your favorite details into one piece of clothing. This will confuse you and you may lose concentration.
But all you have to do is make more sketches, keep trying different combinations until you find what you really like.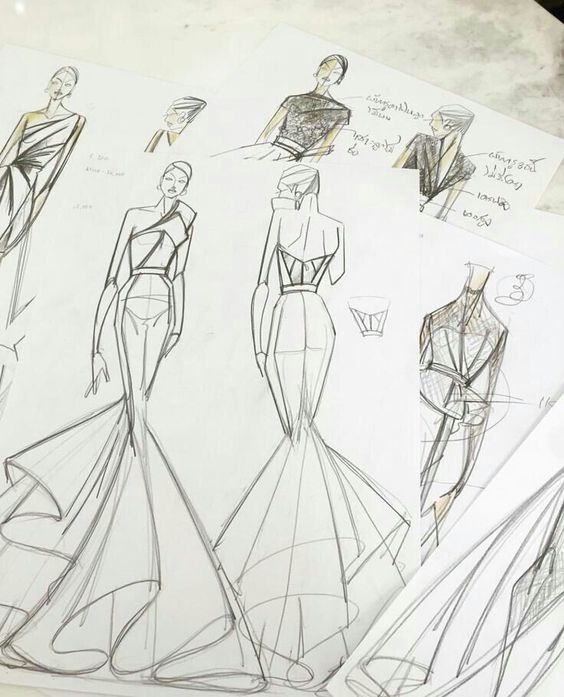 Photo source: https://www.pinterest.ru/pin/66287425754545857/
And add colors!
Color can make or break a design. And changing colors or color combinations can create a whole new feeling of the same silhouette!
How can you master color? With the help of coloring pages! (Yes, this is not a joke!)
Fashion-inspired books are a great start. Just grab your colored pencils and go! It's just paper.
You cannot be wrong! Try combinations that you think you could never mix together.
You will be surprised to know what works and what doesn't, and how much color change can affect any fashion garment.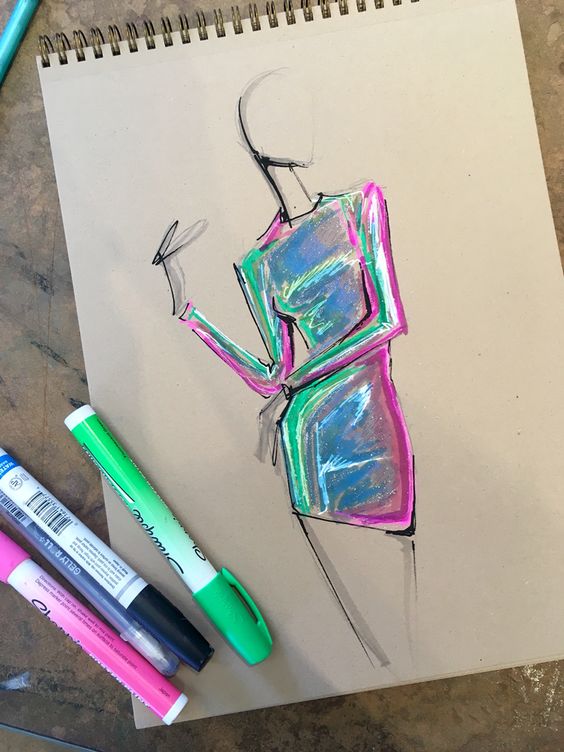 Photo source: https://www.pinterest.ru/pin/569705421614539661/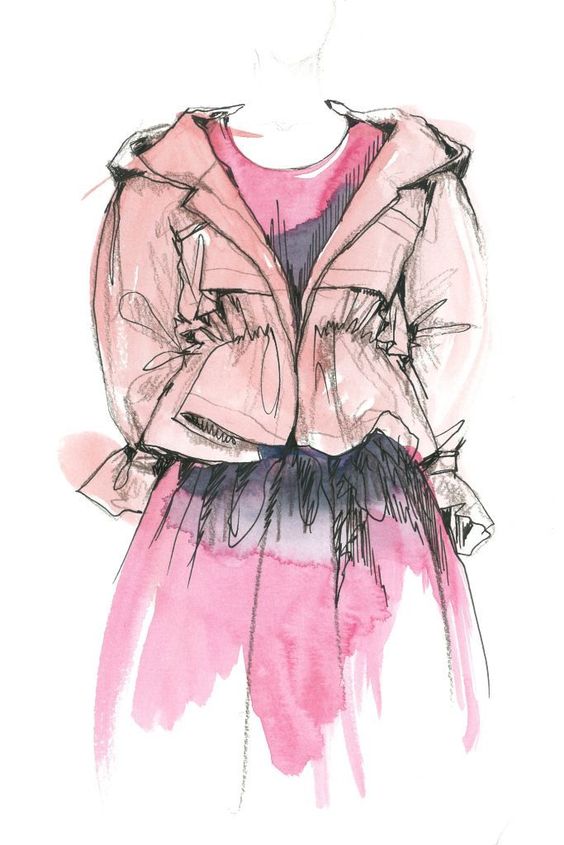 Photo source: https://www.pinterest.ru/pin/838302918119394386/