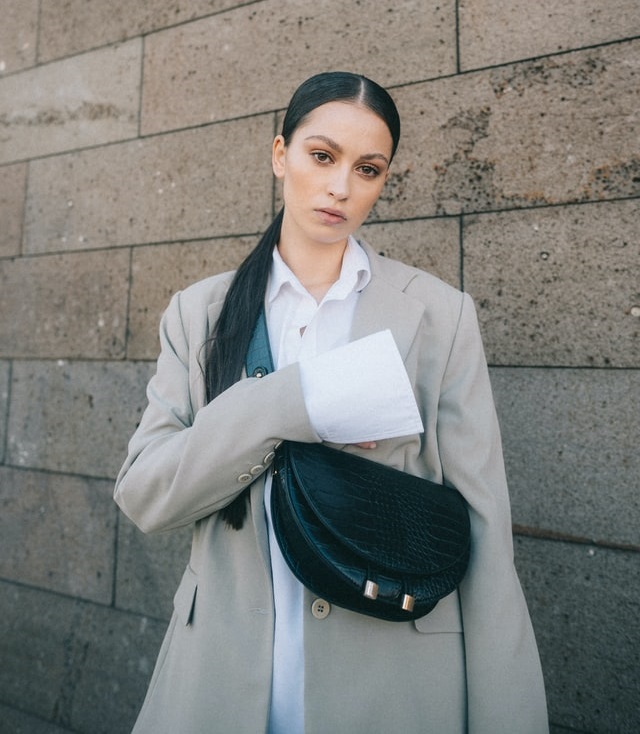 Fashion is very fast changing and moving. It is necessary to constantly monitor not only fresh trends, but also the emergence of new items of clothing and style components. Each of them has its own name, and you need to get acquainted with them.
Today our teacher will tell you what things stylish people should have in their wardrobe and what they are called in the fashion world.
Groutfit
The word is formed from gray and outfit , i.e. this is a gray total look. The gray monolook has become so popular that it has even been given its own name, Groutfit.
When it comes to monotone outfits, it is important to follow one rule: do not limit your outfit to one texture.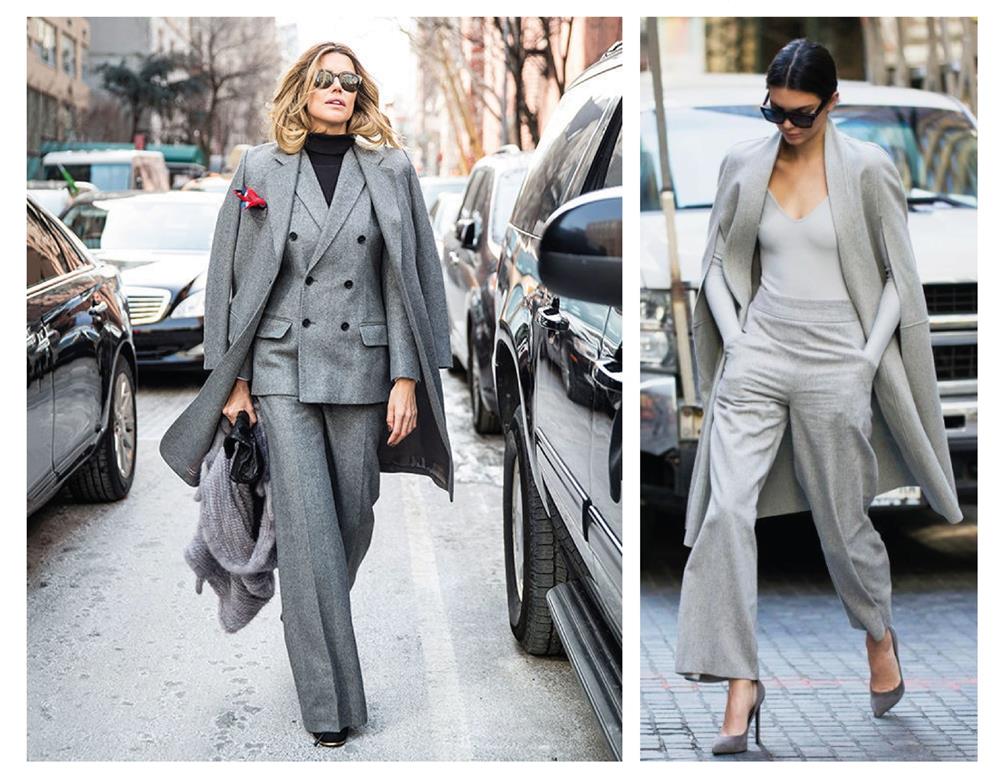 Power suit
In fact, the power suit comes from the 80s and 90s. This term implies trendy business suits in the new season, but with one feature – jackets should be distinguished by a voluminous cut of the shoulders. Such silhouette was loved by Samantha from "Sex and the City."
They disappeared during the 2000s, but in the new season they were waiting for a triumphant comeback.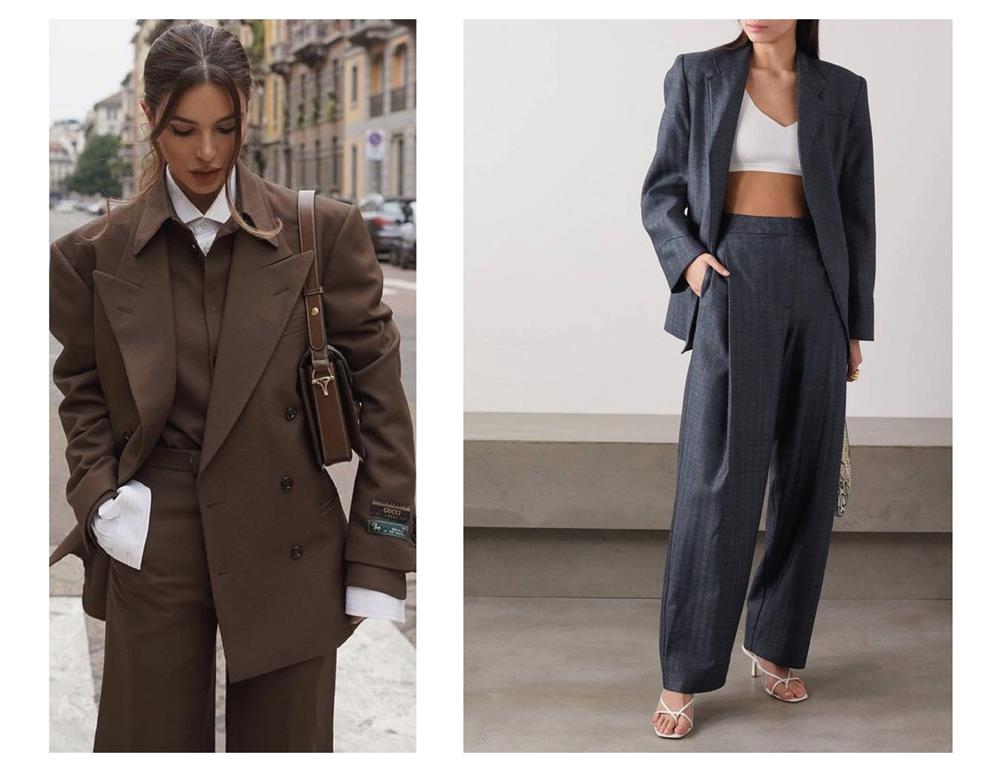 Shacket
Shirt + jacket is a cross between a shirt and a jacket. A must-have detail is large military-style pockets, often with large buttons. The jacket is warmer than just a shirt, but it is usually sewn from a less dense fabric than a jacket.
This season, such wardrobe items from dark blue denim are especially trendy. It is best to combine them with jeans of the same shade: denim total look is a supertrend this fall.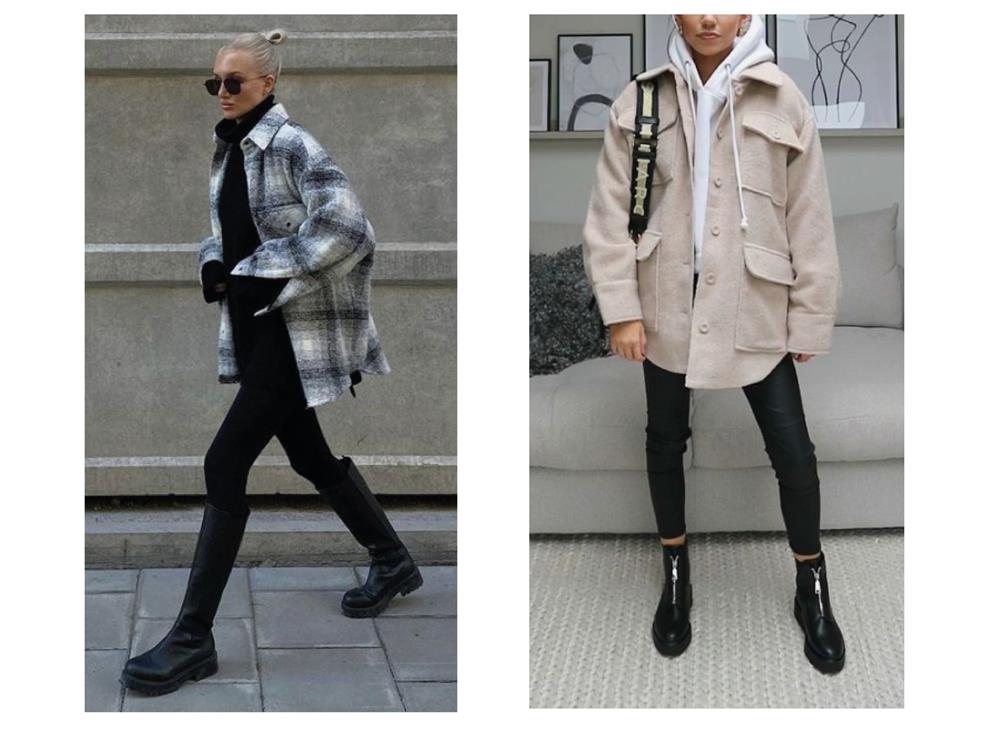 Athleisure
The name came from the compound of the words athletics and leisure. This is the kind of sporty chic where you can stay stylish without getting out of your favorite leggings and sweatshirt.
It is a trend to wear clothing originally designed for the gym, in everyday life, to work and to parties.
Mixes are in trend: a windbreaker over a cocktail dress or yoga leggings combined with stilettos.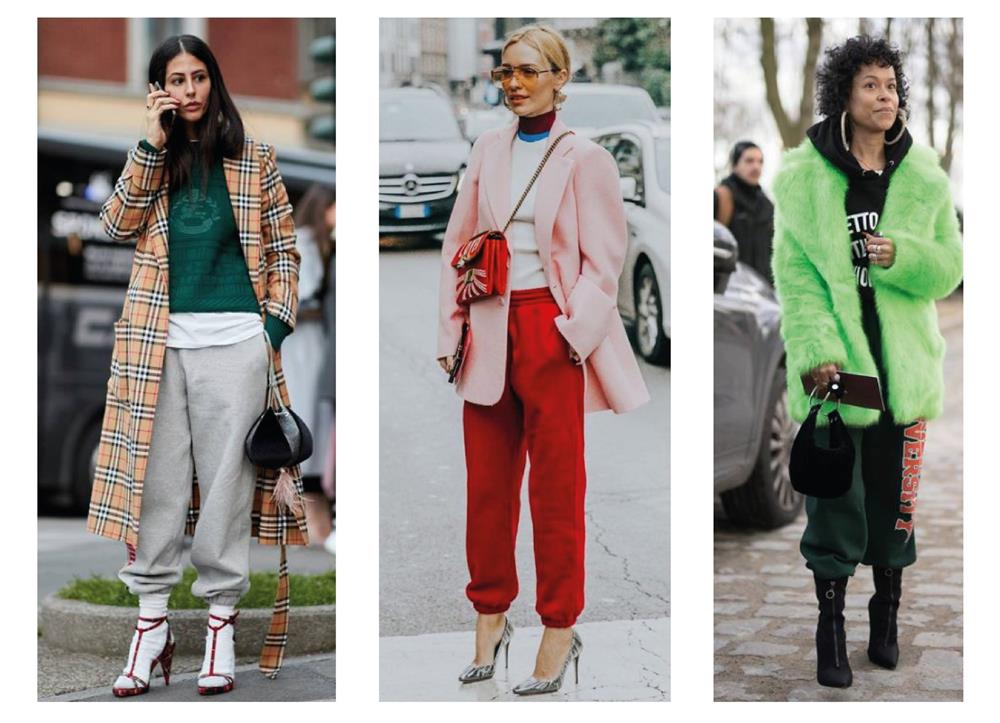 Skort
Skort (skirt + shorts) is nothing more than a skirt-shorts familiar to everyone. Usually the basis of the product is shorts, which are covered on top with a panel that creates a visual effect of a skirt. Additional fabric can be located both in front and on both sides.
You can wear the skort with anything, because this piece of clothing is versatile: suitable for the office in combination with a jacket or for a relaxed weekend – when worn with a pullover and high knee socks.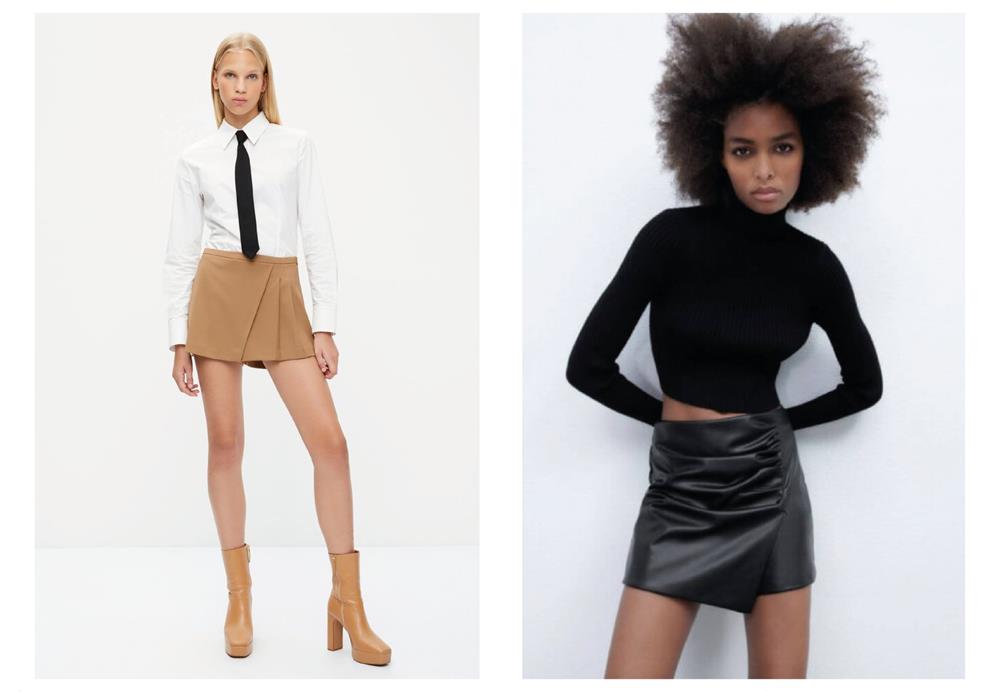 Spencer
It is a cropped jacket to the waist. The jacket has received such a name in honor of the name of Lord Spencer. Modern models can be both single-breasted and double-breasted, have a straight or fitted silhouette.
Best paired with high waisted bottoms. A good company for Spencer is straight trousers, a pencil skirt, or high-waisted jeans.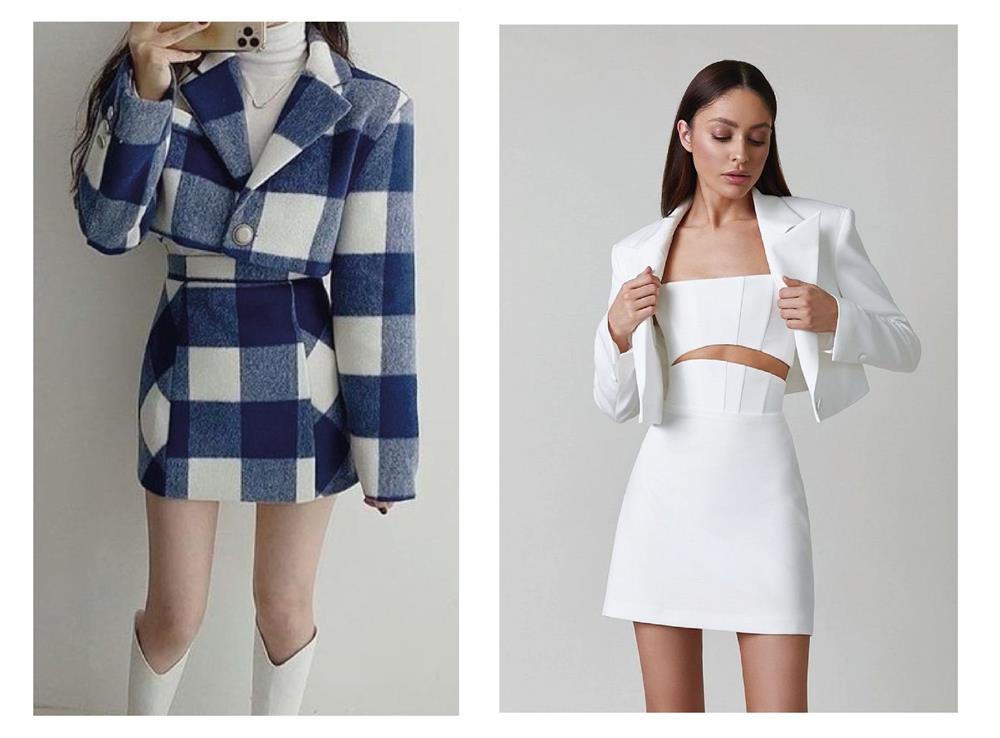 Tote bag
Tote is a rather large, roomy bag with two handles. Everything really fits in the tote: from a purse to a laptop.
This is an ideal bag for every day, especially if you choose a universal color – black, gray or brown.
Flatform
Flat + platform are shoes with flat, thick soles. Moreover, the type of shoes is unimportant here, it can be sandals, shoes, ankle boots, boots and even sneakers.
How good are these shoes?
They make the lower part of the leg visually slimmer.
They go well with both skirts and jeans.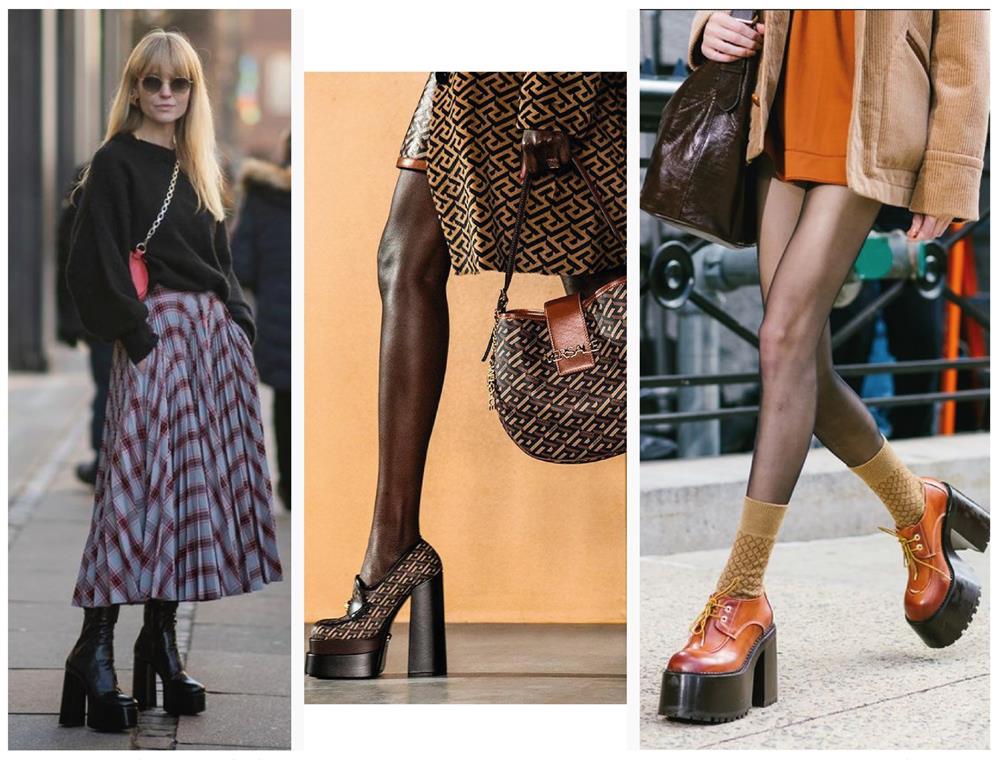 Upcycling
Upcycling can be translated as a more "wide use" – the recycling of old things. Upcycling can rightly be called the main trend of recent years.
Brands such as Balenciaga (with their shaggy "lace-fur" coat), Marni (think of outerwear made from scraps of "old" clothes and fabrics using a patchwork technique), and Coach (recycled bags straight from the 1970s), were not afraid to experiment with the reuse of materials.