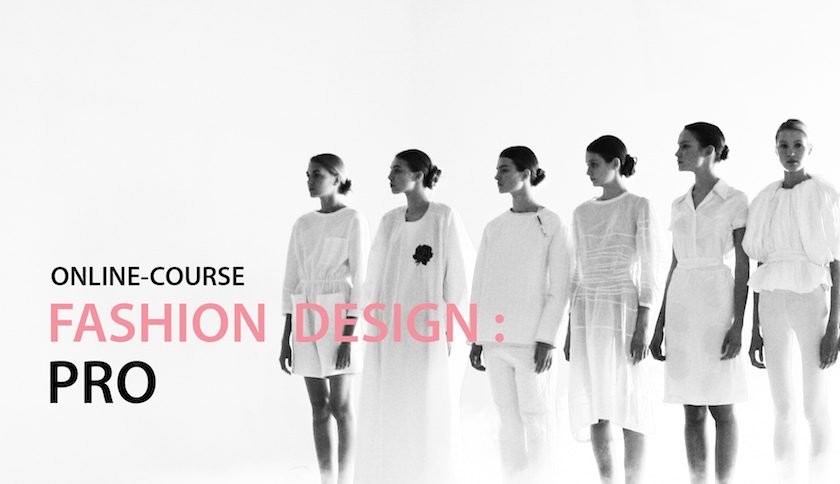 Create a fashion collection and launch a fashion brand with the help of experienced professional
designers from Italy.
Study and share your experience in the Fashion laboratory
with designers from all over the world.
– Do you want to become a Fashion designer? – Do you create garments for individual orders, but want more?
– Or maybe you studied design, but don't work as a fashion designer and have no fashion brand?
Then you found what you need
We want to present you the course «PRO Fashion designer: how to create a collection» – we will help you to become a real fashion designer on practice, you'll get a modern fashion vision and practical skills with us.
If you never had experience in fashion design choose a version for beginners
We guarantee that after completion of the course you will be able:
– to get a job in the large company as a fashion designer
– or finally to start the fashion brand
5 reasons for studying on the course
«Fashion designer»PRO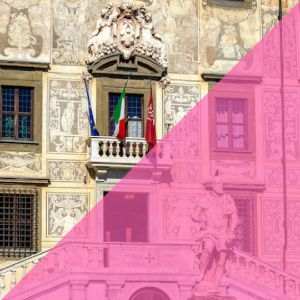 1 reason
European education from Italy with a certificate
You will study for a Fashion designer according to the European standards and get the
European certificate in English and Italian languages.
This certificate will play a significant role if you decide to work as a Fashion designer.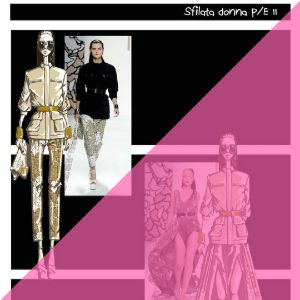 2 reason
Professional Teachers
Believe us, the most important point in searching where to study as a Fashion designer is choosing the best teachers.
You will surely agree that if the teachers are just good lecturers an have no practical skills in creating and selling the clothing collections, they can't advice you how to become a successful fashion designer.
On this course you'll be taught by the the practicing designers, their collections are on sale in boutiques all over the world with great success.
3 reason
Designers community from around the world
Starting the education on the course, you'll become a part of the huge fashion laboratory, where designers from lots of countries share there experience, knowledge and useful contacts. You'll get important contacts and create your team for launching your fashion brand.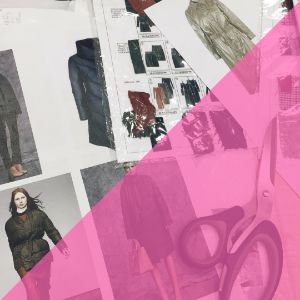 4 reasons
Practice first!
The materials of the course are based only on up-to-date practical experience of the fashion designers.
This information you will be available to yet after at east 10-year experience in fashion industry. But we reduced it – you'll get all techniques and practices immediately.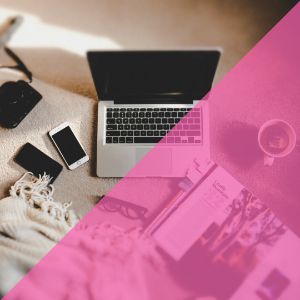 5 reason
Save your time and study online
You will be able to study whenever and wherever you want online using your phone, tablet or PC.
Do you have a full-time job? Or little kids? You live far from world fashion capitals?
Then this educational format will fit you well.
Who should take the course
– You dream to work as a fashion designer
– You always wanted to create your own clothing brand
– You have the atelier where you could create the collections
– You graduated from the institute as a fashion designer, but you want to get real practical experience
– You want to create your own clothing brand
– You are a tailor or designer and you need to develop the skills of fashion design
Program of the course «Fashion designer»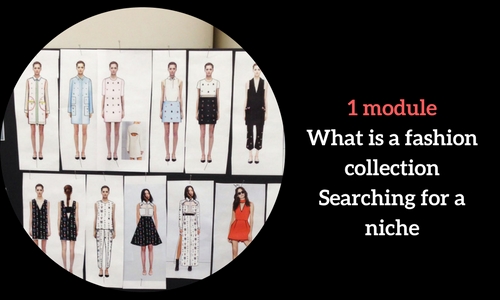 What is a collection
How to use the combining elements in the collection
Structure and theme of mass market collection
Steps of collection creation
Crew you need for making a collection
Choosing the potential buyers
Choosing the target audience. Age
Mass market and luxury segment. Distinctive features
Mass market, luxury and middle class segment collections
Haute couture
What assortment to choose
High fashion. How to get the status of high fashion house
How a design company is organised
How the fashion trends appear
How to predict new trends
How the trend agencies work
Designers that rule the Fashion world
Data searching for creation of a collection
Sources of inspiration that are helpful for creating a collection
Creation of a mood board
Mood board — presentation of a collection. Examples of different types of mood boards
How to make a collection from a mood board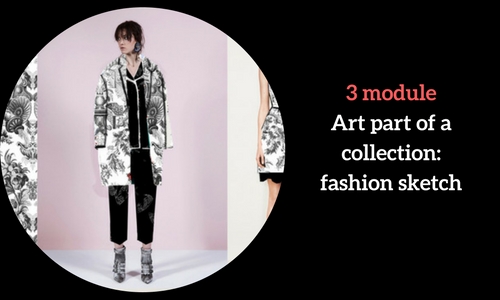 Artistic sketch of a collection — what is it
Manual sketch creation — drawing, use of templates for sketches, graphic programs
Creation of sketches – collage
Searching for sketch ideas – «Frame» method
Example of creation a collection – from mood board to lookbook
Prints in a collection. Types
Searching the color scheme for a collection
Creation of mood board for a collection according to the color scheme
How Color Trends Begin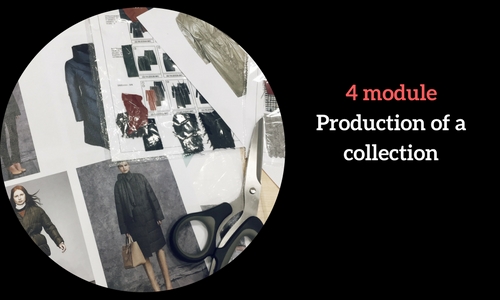 Technical sketch
Product matrix for a collection
Fabric selection for future collection
Fiber. Tailoring features
Fabric Exhibition – Premier Vision
Textile Exhibition Texworld – Advices How To Work There
Fabric Exhibition Intertextile In China
Production of a collection
What is a fabric board
Examples of boards for clothes collection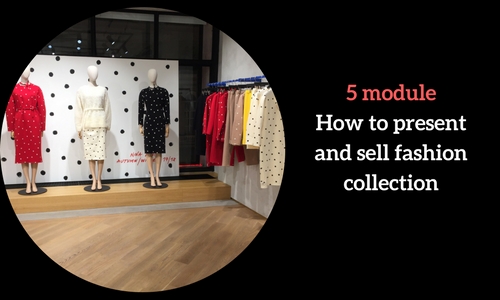 Shooting of a collection
Lookbook and brand photoshoot – differences
Preparing for shooting of a collection
Choosing the place for a shooting
Presentation of a collection
Recommendations for making a fashion show
Press release of a collection
What is a DNA of a fashion brand
How to put prices for items of a collection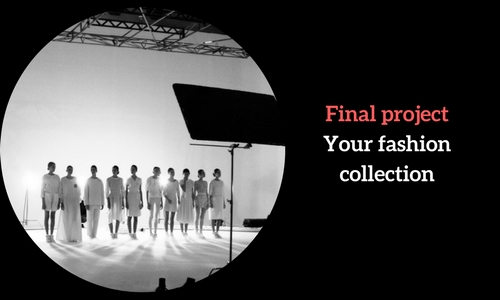 After completion of the course you will prepare Collection Book for your first fashion collection.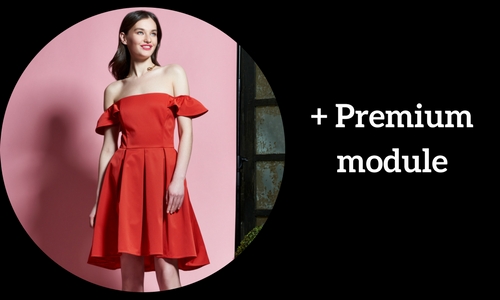 Premium Version of the course includes:
the module «Choosing the style of a fashion brand» – what fashion concepts exist for various fashion brands, and which one it's better to choose
the master-class about choosing fabrics for the collection, their characteristics
cards on fashion trends of the season in mens and womenswear, accessories
Teachers of the course "Fashion Designer"
The most important element of education in the Fashion world are teachers. And we've chosen the best ones for you!
Among our teachers – only practicing fashion designers who not just train in design but also create commercially successful things.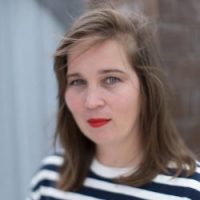 Julia Kulakova
worked as fashion designer and the art director of the fast fashion brand Kira Plastinina clothes (retail network in 4 countries) from the very beginning, she created more than 50% of all the assortment (including the majority of best-sellers in retail networks which were the hits of the sales).
had her own fashion design studio "Fashion Laboratory" where she had been creating her own brand, also she worked as the creative assistant of luxory pret-a-porte designers "Nina Donis".
worked in various segments of clothes design and perfectly understands in practice how to create the limited luxury collections, to make clothes for a mass market of brands with huge production at factories in China and how to develop the fashion brand.
was a winner of various competitions in fashion designing and today she is already not a participant, but the member in the juries of similar competitions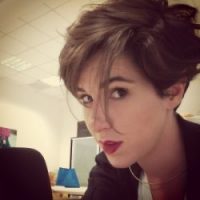 Martina COTENA
She lives and works in Rome and Milan
Fashion designer education in European Institute of Design
Designer of women's and men's clothing Alviero Martini 1ª Classe in Milan
The designer of outerwear of Rosa Clandestino brand in Milan
The designer of footwear of Lorenza bozzoli brand in Milan
The designer of Agata Nicosia wedding dresses in Naples
Fashion designer in the agency for various projects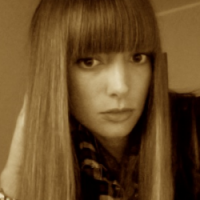 Veronica Bernardi
She lives and works in Rome and Milan
Fashion designer education in European Institute of Design
Fashion designer of DOLCE & GABBANA Kidswear, Italy
Designer of women's, men's and kids' clothing HOTSPRINGS – MAMBO, Australia
Designer of her own "T-Shirt Label "DOTS" – Australia, Italy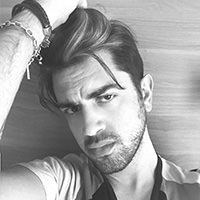 Riccardo Carrapa
Fashion Designer
Teacher of Fashion design in academy in Milan
Designer of his own luxury pret-a-porter women collection RICCARDO CARRAPA COUTURE, Milan
Art Manager at fur showrooms, Milan
Production and Distribution Coordinator at design company GABRIELE COLANGELO, Milan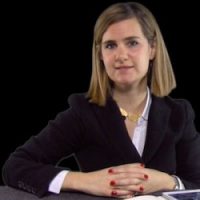 Alessandra Buscemi
Degree in Management with a thesis on luxury strategies and brand management
Communication manager at Kering Group (brands Brioni, Gucci, Alexander McQueen, Balenciaga, Puma, Saint Laurent etc.)
Fashion shows producer for Milan fashion weeks
9 years experience in the fashion and luxury industries between Paris, Milan and Hong Kong
Collaboration like a teacher and consultant with Marangoni institute and Bocconi institute
Study design online where and when you want
Become the fashion designer and create your first collection no matter where you live – you need just Internet.
The study process is individual – you plan the schedule, watch lessons and make the home tasks when you have an opportunity.
Price of the course
Course "Fashion Designer" – education that is available for everyone
One of the advantages of the online education on this course is a reasonable price. Our goal is to make high-quality professional fashion education available for everyone!
Study as a fashion designer
at European Institute of
Design in Milan
15 000 EUR
the you should add cost for
living and food expenses in Italy
Study as a fashion designer
at Central Saint Martins college
20 000 EUR
add the cost for living
and food expenses in London
Study as a fashion designer with
Italian E-Learning Fashion School online
419 EUR
you don't need to go anywhere:
you study wherever and whenever you want