Do you want to work as a fashion designer
 and launch your own brand?
Study in Italy online on a course «Certified Fashion designer PRO».
We will help you to start your fashion career in design and launch a clothing brand.
Never worked in fashion or don't know how to sew or draw? Choose a course Certified Fashion designer: for beginners 
Why to study on a course "Fashion designer: PRO"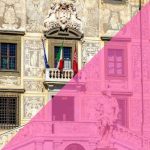 1 reason
European education from Italy with a certificate
You will study for a Fashion designer according to the European standards and get the
European certificate in English and Italian languages.
This certificate will play a significant role if you decide to work as a Fashion designer.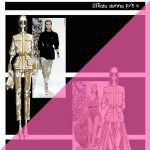 2 reason
Professional Teachers
Believe us, the most important point in searching where to study as a Fashion designer is choosing the best teachers.
You will surely agree that if the teachers are just good lecturers and have no practical skills in creating and selling the clothing collections, they can't advice you how to become a successful fashion designer.
On this course you'll be taught by the the practicing designers, their collections ares successfully sold in clothing stores in the whole world.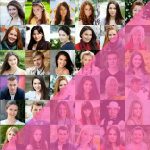 3 reason
You can work as a designer around the world
After completing the course, you will receive 2 specialties – you can create your own collections and open a fashion brand or get a job as a fashion designer in a fashion brand.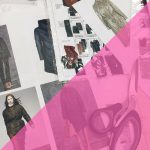 4 reasons
Practice first!
The content of the course is based only on up-to-date practical experience of the fashion designers.
This information you will be available to get after at least 10-year experience in fashion industry. But we reduced it – you'll get all techniques and practices immediately.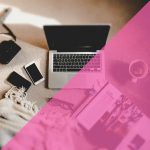 5 reason
Save your time and study online
Do you have a full-time job? Or little kids? Do you live far from the world fashion capitals?
Then this educational format will fit you well.
You will be able to study whenever and wherever you want online using your phone, tablet or PC.
This course is for those people who have experience in fashion and design
If you've never had experience in fashion design choose a version for beginners
1 module – How to create a fashion collection
What is a collection
How to use the combining elements in the collection
Structure and theme of mass market collection
Steps of collection creation
Crew you need for making a collection
Choosing the potential buyers
Choosing the target audience. Age
Mass market and luxury segment. Distinctive features
Mass market, luxury and middle class segment collections
Haute couture
What assortment to choose
High fashion. How to get the status of high fashion house
How a design company is organised
2 module – Fashion trends research
How the fashion trends appear
How to predict new trends
How the trend agencies work
Designers that rule the Fashion world
Data searching for creation of a collection
Sources of inspiration that are helpful for creating a collection
Creation of a mood board
Mood board — presentation of a collection. Examples of different types of mood boards
How to make a collection from a mood board
3 module – Artistic part of a collection: fashion sketches
Artistic sketch of a collection — what is it
Manual sketch creation — drawing, use of templates for sketches, graphic programs
Creation of sketches – collage
Searching for sketch ideas – «Frame» method
Example of creation a collection – from mood board to lookbook
Prints in a collection. Types
Searching the color scheme for a collection
Creation of mood board for a collection according to the color scheme
How Color Trends Begin
4 module – Production of a fashion collection
Technical sketch
Product matrix for a collection
Fabric selection for future collection
Fiber. Tailoring features
Fabric Exhibition – Premier Vision
Textile Exhibition Texworld – Advices How To Work There
Fabric Exhibition Intertextile In China
Production of a collection
What is a fabric board
Examples of boards for clothes collection
5 module – Sale and marketing of a fashion collection
Shooting of a collection
Lookbook and brand photoshoot – differences
Preparing for shooting of a collection
Choosing the place for a shooting
Presentation of a collection
Recommendations for making a fashion show
Press release of a collection
What is a DNA of a fashion brand
How to put prices for items of a collection
Premium Version of the course includes:
the module «Choosing the style of a fashion brand» – what fashion concepts exist for various fashion brands, and which one it's better to choose
the master-class about choosing fabrics for the collection, their characteristics
cards on fashion trends of the season in men's and women's wear, accessories
Final practical project – Creation of a fashion collection 
After completion of the course you will prepare Collection Book for your first fashion collection.
How to study on this course
2. Get an access to
our distant e-learning portal
4. Perform practical tasks
and get feedback from
a teacher
5. Perform tests and final progect
WHO CAN ATTEND THIS COURSE
You want to work as a fashion designer in a brand company
You want to create your own clothing brand
You have the atelier where you could create the collections
You are a tailor or designer and you need to develop the skills of fashion design
START DATE
You choose when to begin your studies. After paying for the course, you will receive a password to access the e-learning portal. After that you are free to choose the time to study when you can and where you want.
On average, education on this course takes up about 3 to 6 months; however, you may complete the course faster or slower, in accordance with your own schedule.
LANGUAGE
All our lessons and practical tests of fashion stylist courses online are in English.
WHAT YOU NEED TO STUDY
You can watch video lessons and complete home tasks on your computer, phone or tablet at any time and in any place. All you need to study is the  internet access and a computer/smartphone/tablet.
All our teachers have their own experience in creation of successful commercial collections, so they can give you practical advices.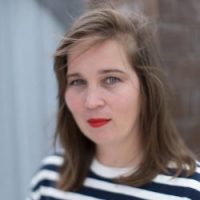 Julia Kulakova
Julia Kulakova worked as the designer and the design director of the fast fashion brand Kira Plastinina clothes (retail network in 4 countries) from the very beginning, she created more than 50% of all the assortment (including the majority of best-sellers in retail networks which were the hits of the sales).
Julia had her own fashion design studio "Fashion Laboratory" where she had been creating her own brand, also she worked as the creative assistant of luxory pret-a-porte designers "Nina Donis".
Julia worked in various segments of clothes design and perfectly understands in practice how to create the limited luxury collections, to make clothes for a mass market of brands with huge production at factories in China and how to develop the fashion brand.
Julia was a winner of various competitions in fashion designing and today she is already not a participant, but the member in the juries of similar competitions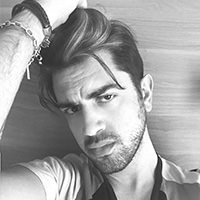 Riccardo Carrapa
Fashion Designer
Teacher of Fashion design in academy in Milan
Designer of his own luxury pret-a-porter women collection RICCARDO CARRAPA COUTURE, Milan
Art Manager at fur showrooms, Milan
Production and Distribution Coordinator at design company GABRIELE COLANGELO, Milan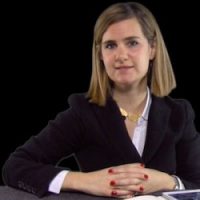 Alessandra Buscemi
Degree in Management with a thesis on luxury strategies and brand management
Communication manager at Kering Group (brands Brioni, Gucci, Alexander McQueen, Balenciaga, Puma, Saint Laurent etc.)
Fashion shows producer for Milan fashion weeks
9 years experience in the fashion and luxury industries between Paris, Milan and Hong Kong
Collaboration like a teacher and consultant with Marangoni institute and Bocconi institute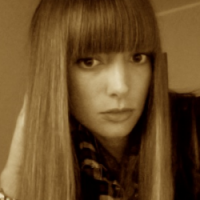 Veronica Bernardi
She lives and works in Rome and Milan
Fashion designer education in European Institute of Design
Fashion designer of DOLCE & GABBANA Kidswear, Italy
Designer of women's, men's and kids' clothing HOTSPRINGS – MAMBO, Australia
Designer of her own "T-Shirt Label "DOTS" – Australia, Italy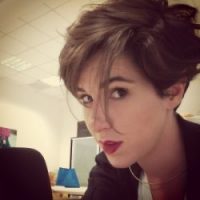 Martina COTENA
She lives and works in Rome and Milan
Fashion designer education in European Institute of Design
Designer of women's and men's clothing Alviero Martini 1ª Classe in Milan
The designer of outerwear of Rosa Clandestino brand in Milan
The designer of footwear of Lorenza bozzoli brand in Milan
The designer of Agata Nicosia wedding dresses in Naples
Fashion designer in the agency for various projects

European certificate after completion of the course "Fashion designer"
After completion our fashion design courses online you'll get the certificate in English and Italian languages.
Svetlana, France
Education at the Italian school is a new step in my professional life. It was here where I learned all the theoretical foundations, got a new profession, I dreamed about, thanks to the excellent, very professional, wonderful teachers!!!
Fedan, Turkey
I learned a lot of new and I am grateful to you. Video lessons are very interesting. Tests and home tasks that I fulfilled with a great pleasure helped me to straighten my knowledge!
Nadezhda Nikitina, Russia
It was interesting to try and convenient to learn. It turned out very interesting. Good teachers. Available lectures and interesting tasks. A lot of new information. I am very grateful for the gained knowledge. Thanks!
Valentina Maleeva, Russia
I want to thank the design teacher Julia. Thank you for always being in touch, helping to find the right solution, giving advice. It was a pleasure to communicate with you, I appreciate your explanations. After completing the course, I received an algorithm of actions with which you can already work.
Julia Petrunenko, Belarus
The course "Fashion Designer" has become a natural way of development in this area, the next level of introducing into the fashion business. Detailed info with all steps, from the research of a mood board of collection to production, turned out to be important and useful for me.
Fernanda, Brazil
I would like to thanks everyone for this amazing course. I wish all the best for all of you guys! Grazie for all!
Yana, Italy
I was surfing Italian sites and forums looking for an education in fashion and I found Italian E-Learning Fashion School by chance. I liked the presentation and then decided to apply for the first course.
Elena, Spain
Distance learning is ideal for moms with children, who want to look beautiful and stylish, and to have professional knowledge. Plus you get the new profession and opportunity to earn money.
Anna, USA
Everything was totally new, interesting and unusual for me. It's great that education is long-distance, and you can choose the convenient time for lectures. Module assignments are set up in such a way as to stimulate a student to look for additional information to answer the questions properly.
Mariya Momani
Mariya Momani tells us about her studies:
I always wanted to become a fashion designer, but due to some circumstances, I could not get this profession, fortunately now you can learn online. I found your school on the Internet and after reading the reviews I chose it! I want to thank you so much! 
Mariya Momani's practical home tasks
To see more click here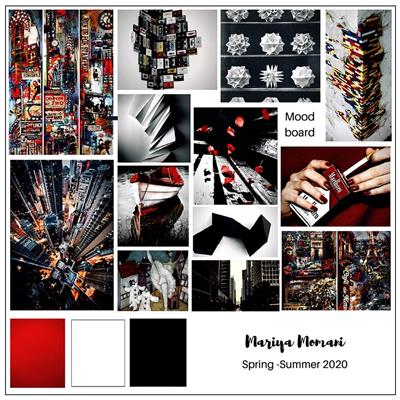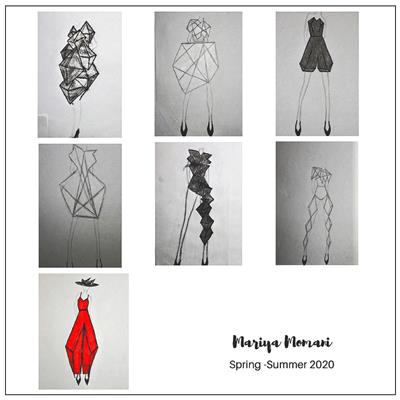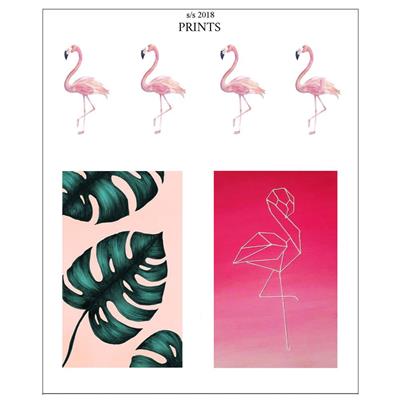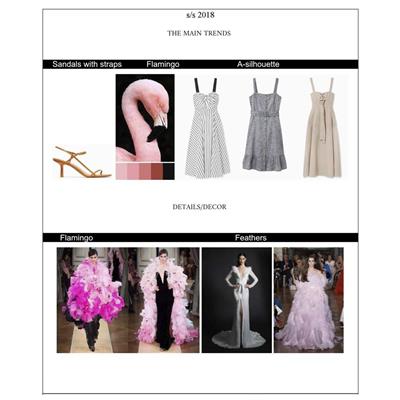 Yuliya Petrunenko
Yuliya Petrunenko tells us about her studies:
I always liked beautiful clothes, and fashion seemed the best of the arts for me. I am fond of fashion illustration, and my current activity (image-consultant) is closely related to fashion, that is why the course has become a natural way of development in this sphere…
Yuliya Petrunenko's practical home tasks
To see more click here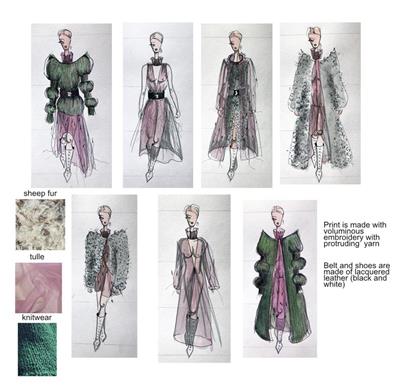 Vera Neel
Vera Neel tells us about her studies:
The course «Fashion design: how to create a collection PRO», where I studied, enlightened me in which direction to go and gave me good knowledge in the fashion industry and creating collections. I just recommend this course to everyone who is somehow connected with sewing or fulling!
Vera Neel's practical home tasks
To see more click here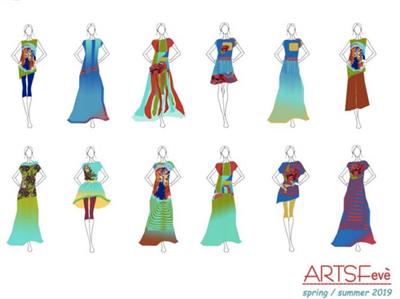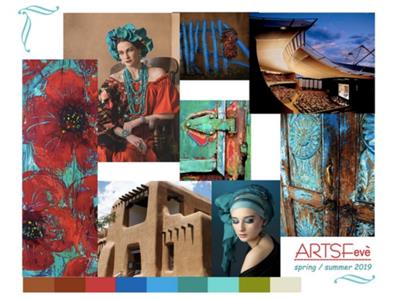 Ksenia Donskaya
Ksenia Donskaya writes about the idea of ​​her collection:

"The boundless girl.
Light, thin, bright, harmonious.
A wide range of colors, flexibility of choice – for every taste. Without limits.
Girl, 23-35 years old.
Creative personality, thinks outside the box.
Maybe a little weird because of her creative personality.
Is engaged in self-development, develops in the fashion industry (optional).
She has a floating / free schedule. Likes to walk down the street, dreaming, buying coffee along the way. She has long, wavy hair.
Slim. Easy going. Work does not require a dress code.
After work, in her free time she reads / studies / walks with friends.
She lives alone in an apartment, more often she is independent and free. Loves romance."
Ksenia Donskaya's practical home tasks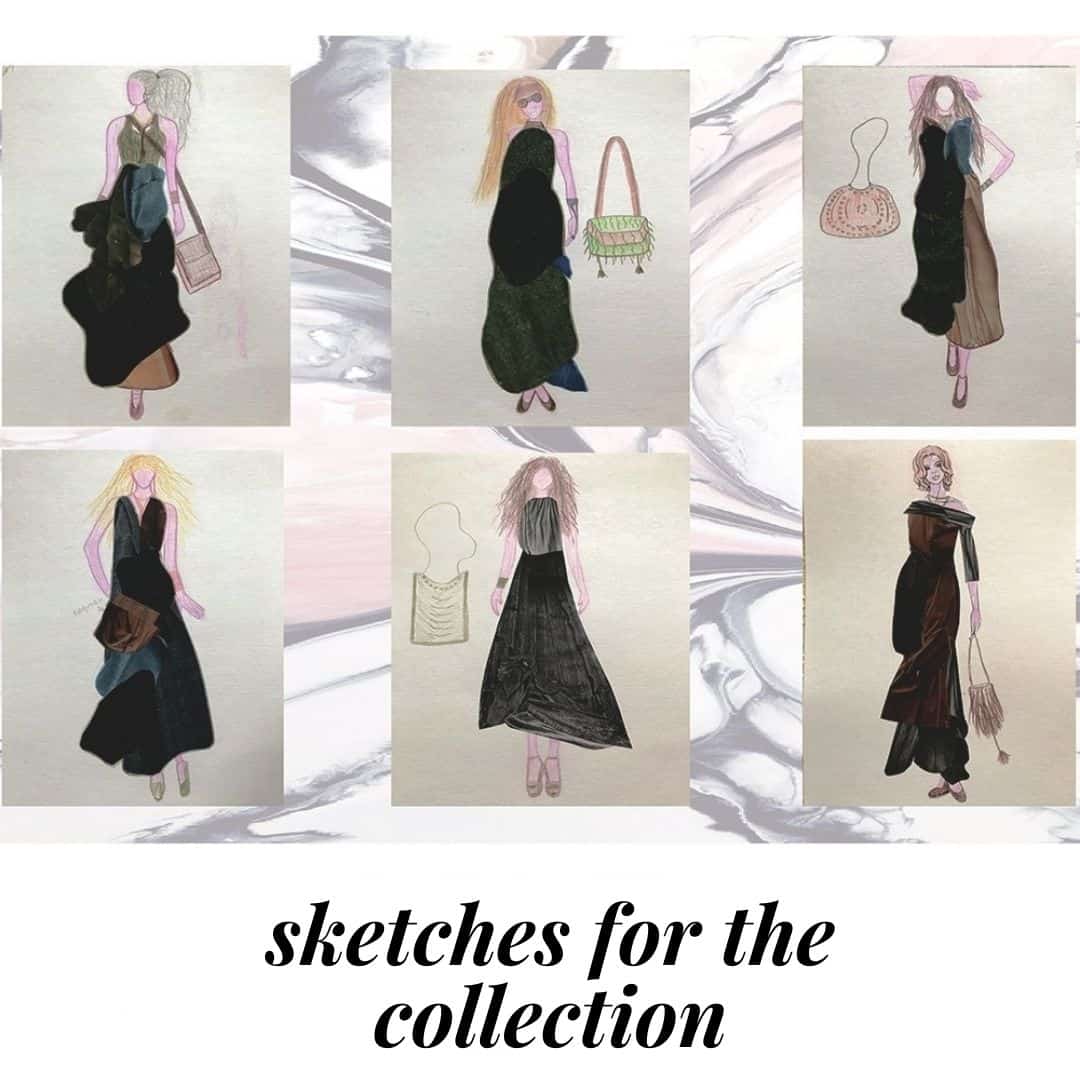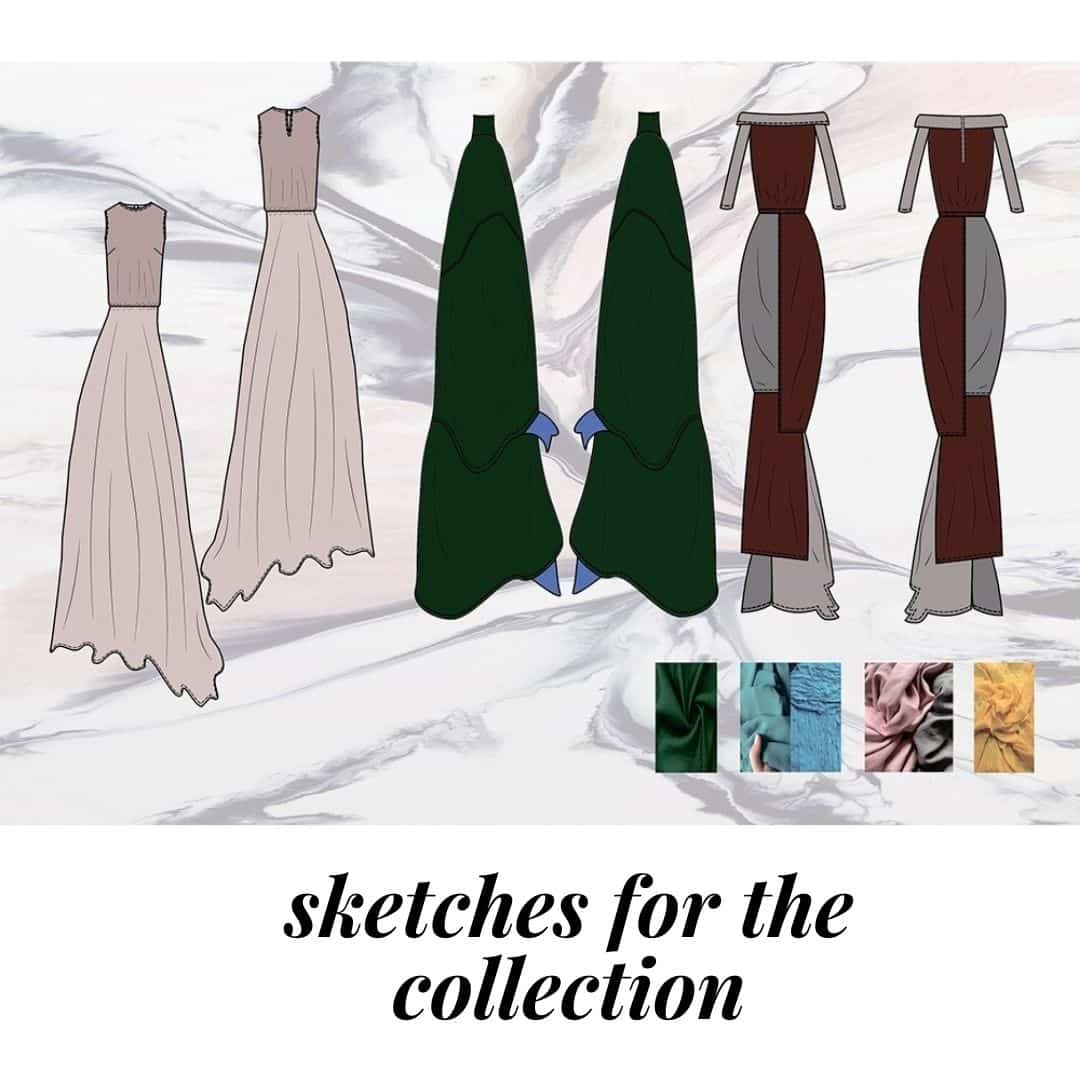 High quality for low price
One of the advantages of the online education on this course is a low price. Our goal is to make high-quality professional fashion education available for everyone!
Basic version — 509 EUR (all inclusive)
Video lessons
Access period to the course – 6 months
Partly payment — no
Standard version — 609 EUR (all inclusive)
Video lessons
Practical tasks during course
Answers of teachers to questions during studying
Evaluation of the home tasks and feedbacks by the teacher
Final project

"Fashion Collection" and evaluation of it by the teacher

Electronic certificate
Access period to the course – 12 months
Partly payment — 3 months, 249 euro per month
Premium version — 709 EUR (all inclusive)
For those who want best results
Video lessons
Practical tasks during course
Answers of teachers to questions during studying
Evaluation of the home tasks and feedbacks by the teacher
Final project

"Fashion Collection" and evaluation of it by the teacher

Premium module "Choosing fashion concept for a clothing brand"
Original certificate
Free mailing of a certificate on your address
Unlimited access to the course
Seasonal color and fashion trend palette for men's and women's clothing
Fashion trend report for 1 year (fashion trends in clothing and accessories for men and women)
Partly payment — 3 months, 279 euro per month
Basic version — 509 EUR (all inclusive) – 229 EUR
Video lessons
Access period to the course – 6 months
Partly payment — no
Standard version — 609 EUR (all inclusive) – 305 EUR
Video lessons
Practical tasks during course
Answers of teachers to questions during studying
Evaluation of the home tasks and feedbacks by the teacher
Final project

"Fashion Collection" and evaluation of it by the teacher

Electronic certificate
Access period to the course – 12 months
Partly payment — 3 months, 249 euro per month – 2 parts, 179 EUR
Premium version — 709 EUR (all inclusive) – 355 EUR
For those who want best results
Video lessons
Practical tasks during course
Answers of teachers to questions during studying
Evaluation of the home tasks and feedbacks by the teacher
Final project

"Fashion Collection" and evaluation of it by the teacher

Premium module "Choosing fashion concept for a clothing brand"
Original certificate
Free mailing of a certificate on your address
Unlimited access to the course
Seasonal color and fashion trend palette for men's and women's clothing
Fashion trend report for 1 year (fashion trends in clothing and accessories for men and women)
Partly payment — 3 months, 279 euro per month – 2 parts, 219 EUR