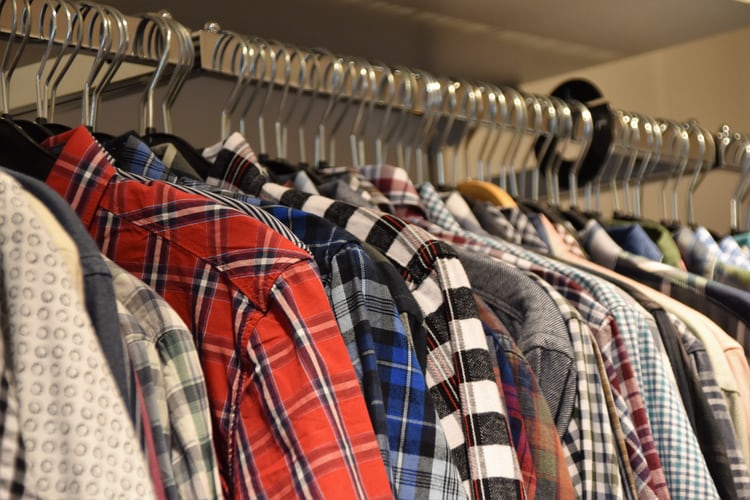 Would you like to be a fashion designer?
The task of each fashion designer is to create new clothes and find new styles. But how to do it?
Today the teachers of our online course "Fashion designer" Juliya Kulakova will tell how designers create clothes step-by-step.
Creation of clothes is not only about ideas. If you want to create successful fashion collection you should follow a step-by-step plan. I would like to tell you how I create clothes for different brands.
1 step – discuss with the brand's owners the details
If you work as a fashion designer for a company this step is very important. You should understand very clear what is the target audience and who's their ideal client. On this information the final result depends on.
2 step – create a mood board of a collection
Here we may visually demonstrate the spirit of the future clothes, the ideas that will be used.
For this purpose I collect different photos for a quite long time, filter them if the they don't reflect the main idea.
3 step – make fashion sketches to present the final result
Below on a picture you can see fashion sketch and fashion flat of the padded coat which i created for a collection.
Before I made such sketches manually, but now I use Photoshop app.
To present your idea to a brand owner you should create such sketches. They can be artistic or not – important that the client understands your ideas.
4 step – draw fashion flats
Fashion flats are needed to show your idea to a fabric or to a garment designer. According to it garment designer creates the patterns and sartoria sews clothes. I perform this with Adobe Illustrator but you can do it manually.
Usually i create a passport for the germane designer with this fashion flat sketch.
It reflects all design lines and proportions.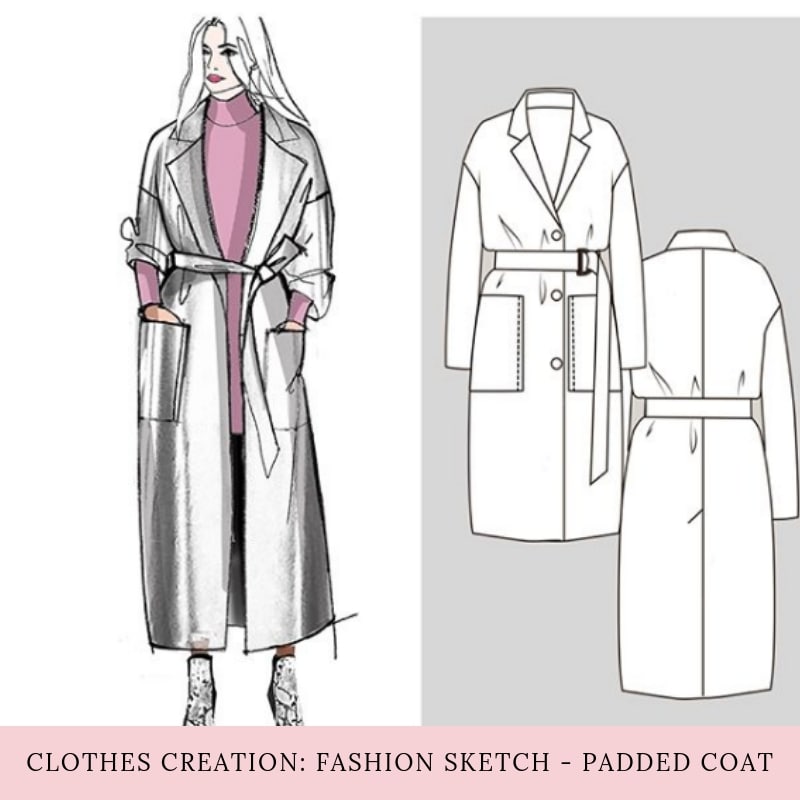 5 step – make a look book shooting of the collection
You organize with the client a photo-shooting of a cookbook or the samples of his collection. On this photo you can see how my fashion sketch transformed into a real coat.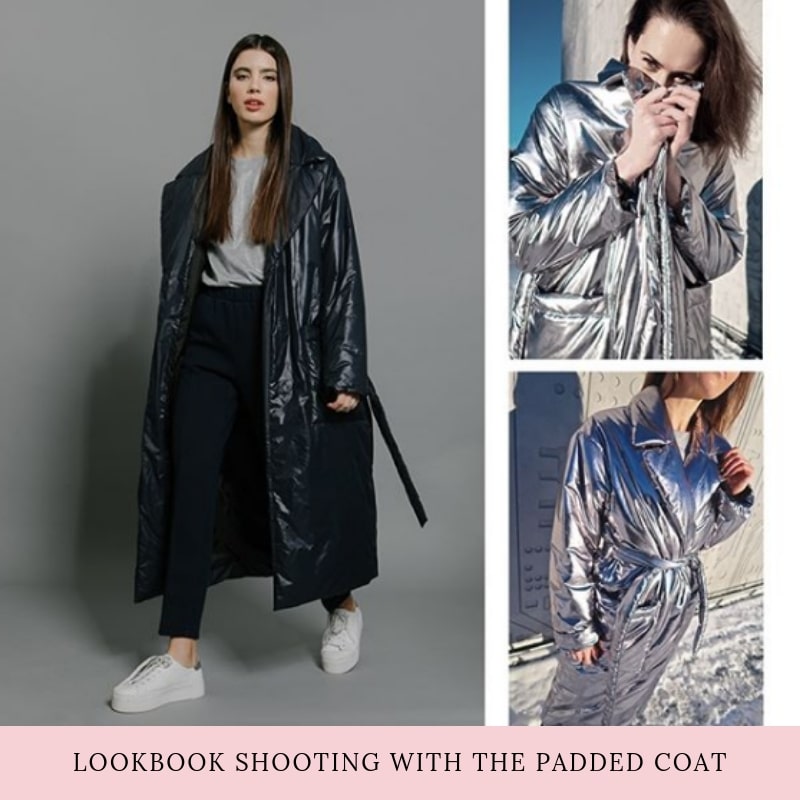 I told you a very simplified plan of clothes creation steps, but if you are interested in finding out everything at a more professional level and with all details you need to get the proper education.