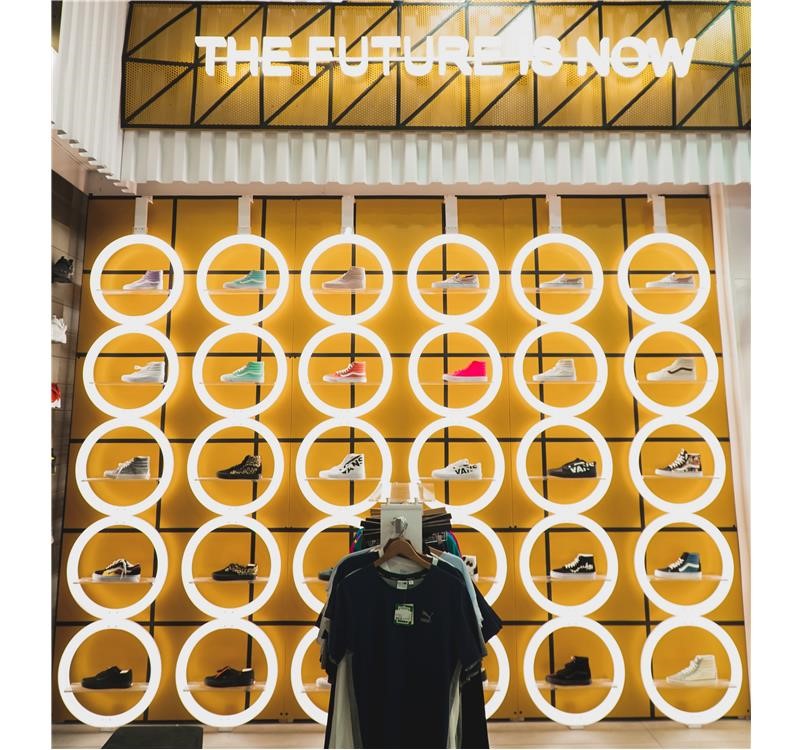 Do you have a store selling shoes? Do you want to work as a visual merchandiser?
Then you need to have a good understanding of how to present shoes in the store.
Today our teacher of the online course
"Visual Fashion Merchandiser"
will talk about several ways to present shoes in a store so that they sell well and attract attention.
General rules
Remember some rules of merchandising and arrangement of shoes in the store:
The more shoes of the same style and color are on one shelf , the cheaper and less interesting the shop looks.
The more free space is around the shoes, the more expensive and premium the shop looks.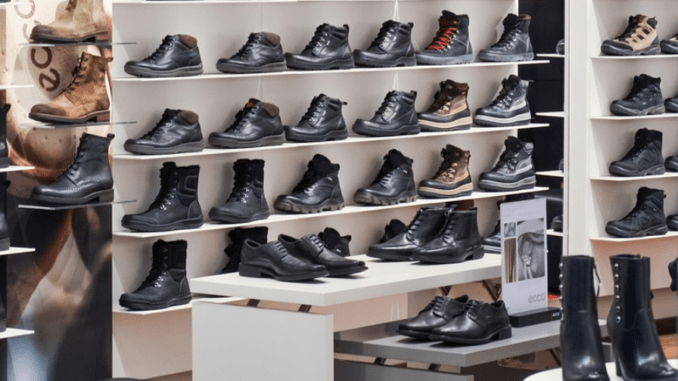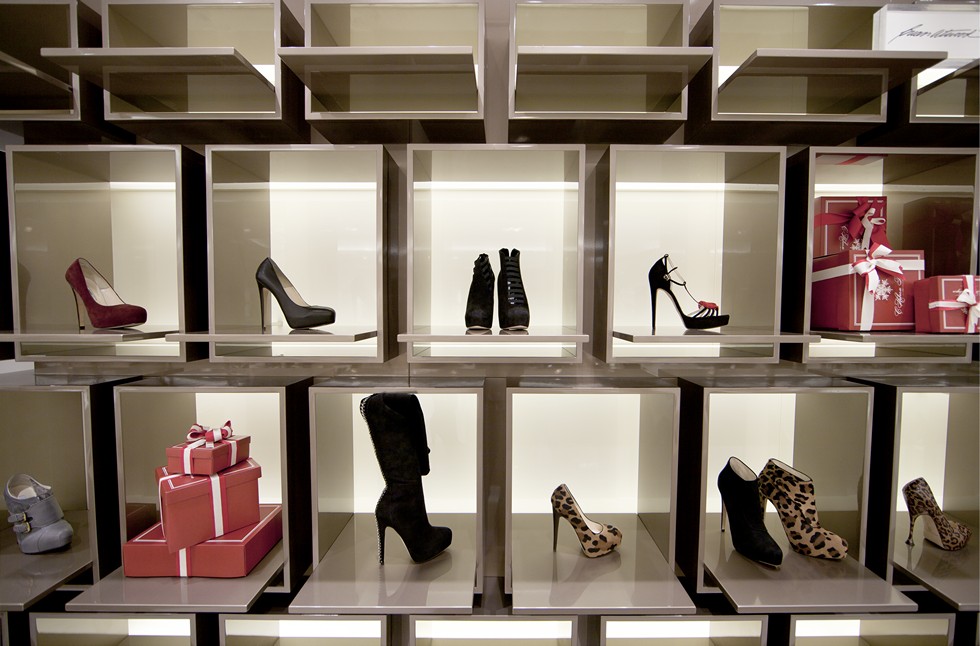 1. Present 1 pair of shoes on cubes / ottomans / mini-tables of different shapes
So you create the feeling of expensive and premium shoes
What's important: for 1 cube, put only 1 pair of shoes!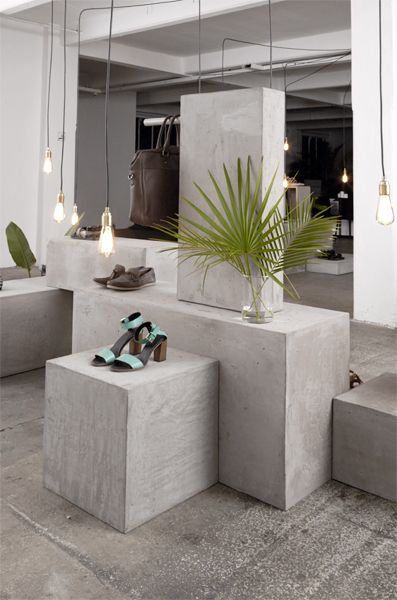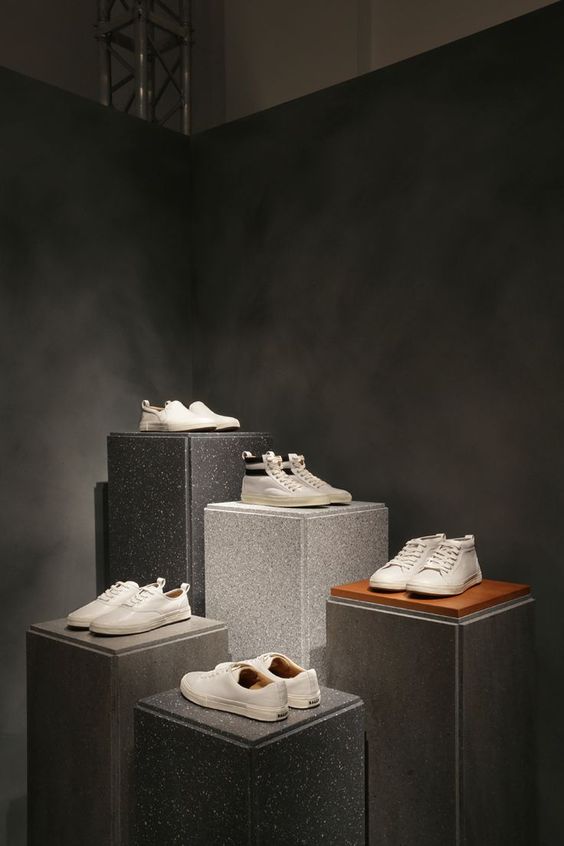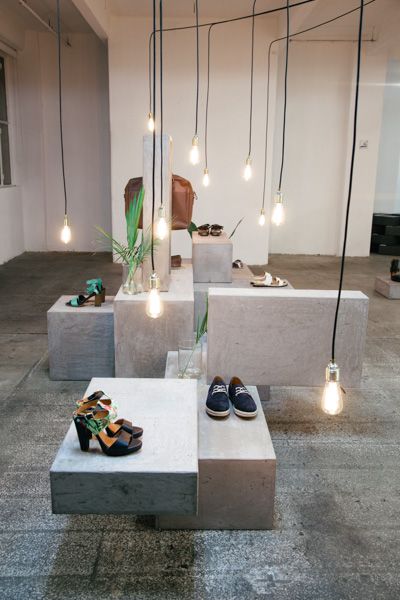 2. Shoes in glass jars
This option can be used for a shop window or a display – it attracts very much attention of buyers and gives the shoes a sense of fashion and creativity.
This option should be used by a designer showroom or a concept store.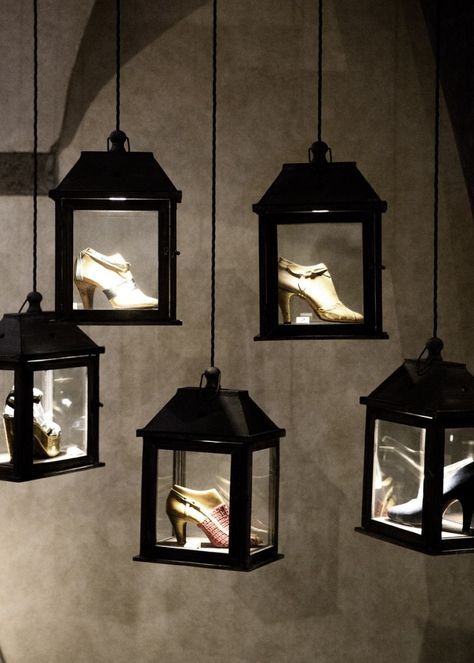 3. Shoes in frames
Shoes are placed inside a regular photo frame or inside a frame of LED-lights. One gets the impression of the exclusivity of the shoe and its uniqueness. As if shoes are a work of art or a museum piece.
Famous sports shoe stores like to use such merchandising for their classic historical models of sneakers.
This design method should be chosen for 1 or 2 pairs of the most expensive or unusual shoes in the store.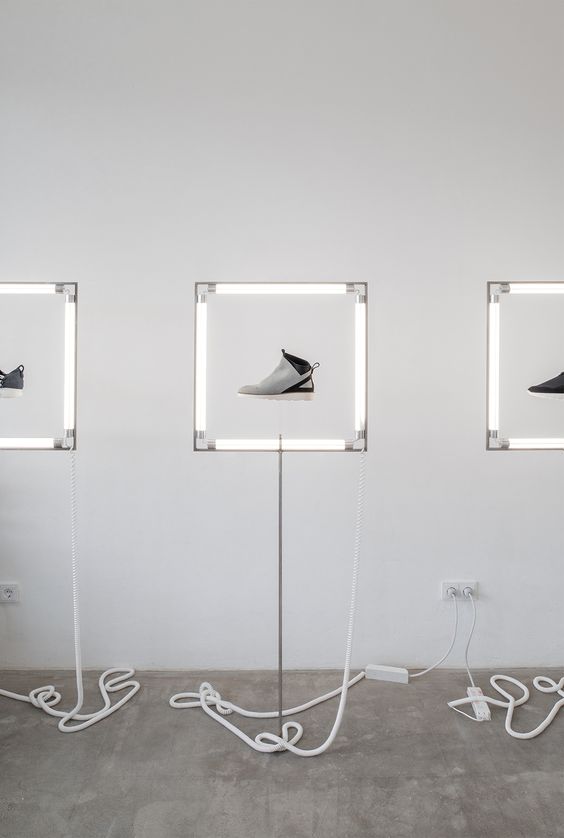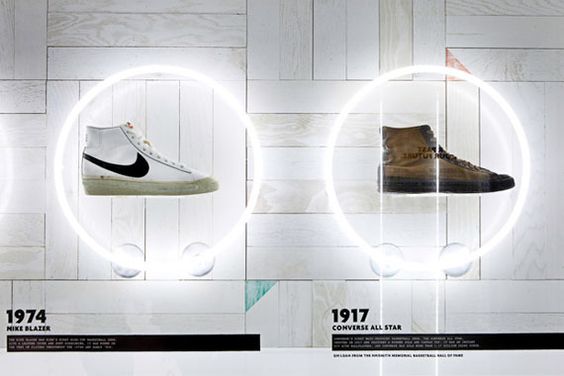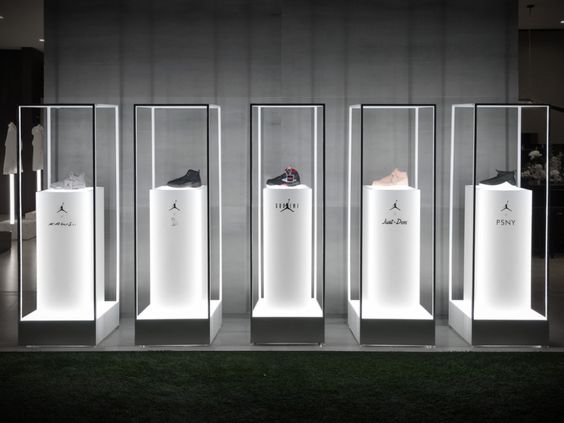 4. Hung shoes
This method is usually used with sneakers and boots for window dressing and displays.
This type of merchandising attracts attention and gives the store a more youthful street-style atmosphere.
If you have a sports shop or an audience of teenagers and youngsters, we highly recommend using this in merchandising of the shop.