How to become a famous and popular fashion blogger?
Fashion blogger is a new profession, which combines pleasure, art, style and career in the fashion world.
Today there are many blogs and sites about fashion and style. However, 90% of them are unknown and unpopular.
The rest 10% have thousands of followers in different countries. These fashion bloggers get invited to a red carpet and to fashion weeks. Prada and Gucci present them their new accessories.
Their outfits are published in fashion magazines around the world.
They earn up to 3,000 euro for one advertising banner per month.
However, in order to become a popular fashion blogger, you need not only luck and writing skills, but also you require to know how to create and promote a successful fashion blog.
We would like to share this knowledge with you on our "Certified Fashion Blogger" online course in the Italian E-Learning Fashion School.
What will you get on a course about how to become a Fashion blogger: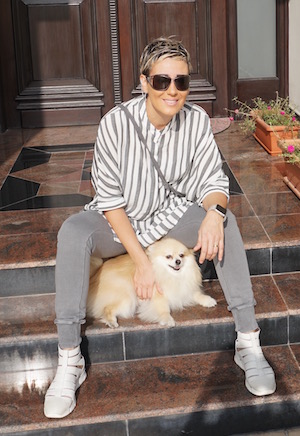 Monique Helou, Oman and Lebanon
– her blog, created during study on "Fashion blog course" – www.delachique.net
My name is Monique Helou, I am an entrepreneur and General Manager of a fashion company. I am 45 years old and I reside in Oman and Lebanon.
Since  I own a fashion company which represent 2 international brands, I decided to blog about them and to address mid-age women in particular and help them look stylish, trendy and young. To do that, I decided to obtain proper skills from ielfs to excel in my mission.
What did you like about your education?
– I liked everything, I gained more basic knowledge about fashion in general and got an update to the best tools and people who can help me build my passion as a professional fashion blogger.
Is online education effective in mastering style and fashion skills?
– Yes, for sure, and I advise any girl who is a fashionista and fashion lover to enroll in such a program.
What are the results of your education?
– Great results.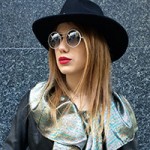 PROFESSIONAL PROFILE
Fashion Blogger, Fashion Journalist, Fashion Stylist, Fashion Editor.
START DATE
You choose when to begin your studies. After paying the course you receive a password to access the e-learning portal. After that you're free to choose the time to study whenever you can and wherever you want.
On average, the education process on this course takes up about 3 to 6 months, however, you may complete the course faster or slower, in accordance with your own schedule.
LANGUAGE
All the lessons and practical tests are in English.
WHAT YOU NEED TO STUDY
You can watch video lessons and complete home tasks on your computer, phone or tablet at any time and in any place. All you need to study is the internet access and a computer/smartphone/tablet;
PROCESS OF STUDY
You submit an application for education (please click the button "Start your course")
You receive information on available methods of payment of the course (you can pay by pay pal, wire transfer, with debit or credit card online, or by another method as for your convenience)
After making a payment you will receive a password to access e-learning portal where you can find video lectures, tests and practical projects to begin your studies in Italian E-Learning Fashion School
You watch video lessons, complete practical projects and assignments;
– Any video lesson can be put on pause at any time, and you can review the parts you didn't understand at first, which is impossible at the on-site course;
– You can divide the course into segments as for your convenience (your lesson may continue for 10 minutes per day or for 3 hours per day).
At the end of your style course you should complete the final project on creating your own fashion blog which will be evaluated by the Italian teacher.
GOING FROM THEORY TO PRACTICE
– You won't need to read a lot of books needed by theorists. Lessons accumulate only the most necessary knowledge and skills.
– Theory will be mixed with practice. You will pass the tests; do practical home assignments and projects.
– During course you will create your own fashion blog.
After finishing of the course, completing practical projects and assignments, the student receives a certificate on completed studies, specifying the topics covered. Certificate is provided in English and Italian languages.
To see the certificate form, please e-mail us at info@iELFs.com
Basic version — 259 EUR (all inclusive)
Video lessons
Access period to the course – 6 months
Partly payment — no
Standard version — 359 EUR (all inclusive)
Video lessons
Practical tasks during course
Answers of teachers to questions during studying
Evaluation of the home tasks and feedbacks by the teacher
Evaluation of the final project – creation of your fashion blog
Electronic certificate
Access period to the course – 12 months
Partly payment — 2 months, 199 EUR per month
Premium version — 459 EUR (all inclusive)
For those who want best results
Video lessons
Practical tasks during course
Answers of teachers to questions during studying
Evaluation of the home tasks and feedbacks by the teacher
Evaluation of the final project – creation of your fashion blog
Original certificate
Free mailing of a certificate on your address
Unlimited access to the course
Seasonal color and fashion trend palette for men's and women's clothing
Fashion trend report for 1 year (fashion trends in clothing and accessories for men and women)
Partly payment — 2 months, 209 euro per month
If you have questions or you'd like to make partial payment connect us here: