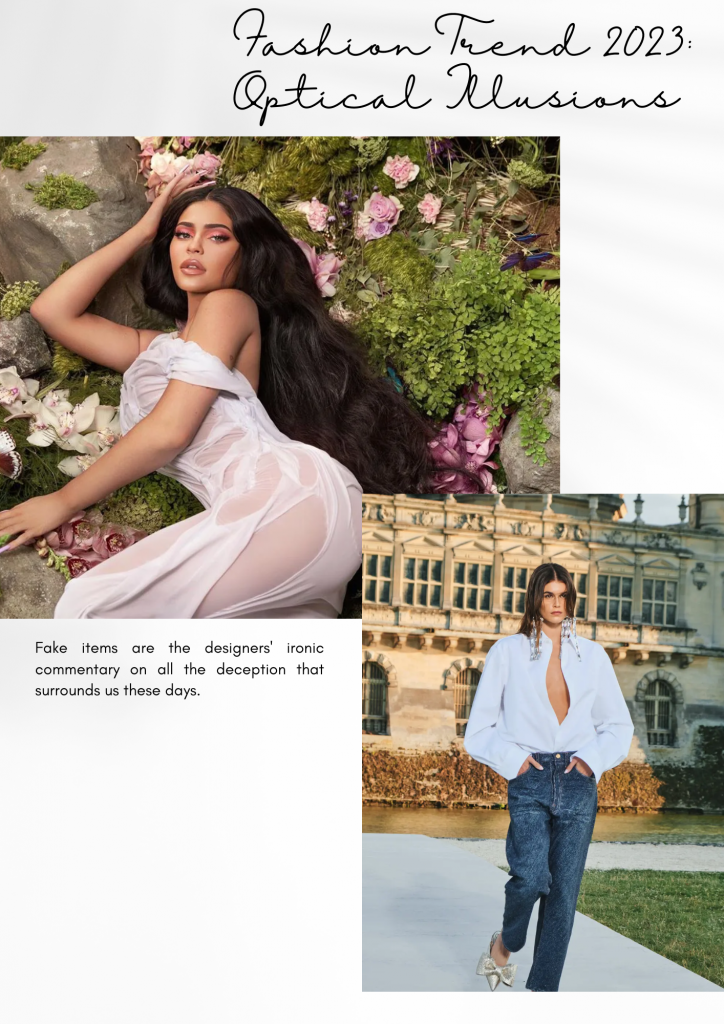 Did you remember those videos where completely unexpected objects like a teapot or stacks of books turn out to be cakes?
Something similar is happening now in fashion. Designers compete to create things that pretend to be one thing but are actually something else.
Where did this boom in fake things come from? We live in an era of fakes in everything. Cakes pretend to be anything but cakes, and people use filters to try to seem perfect on social networks.
Yes, and in the news feeds every now and then there are messages that are immediately refuted.
So it's possible that optical illusional  items are the designers' ironic commentary on all the deception that surrounds us these days.
Keep reading our article to learn more about this trend!
⠀
Become a successful fashion designer and open your own fashion brand
Study in Italy online and make your dreams come true
⠀
Sweater with bow by Elsa Schiaparelli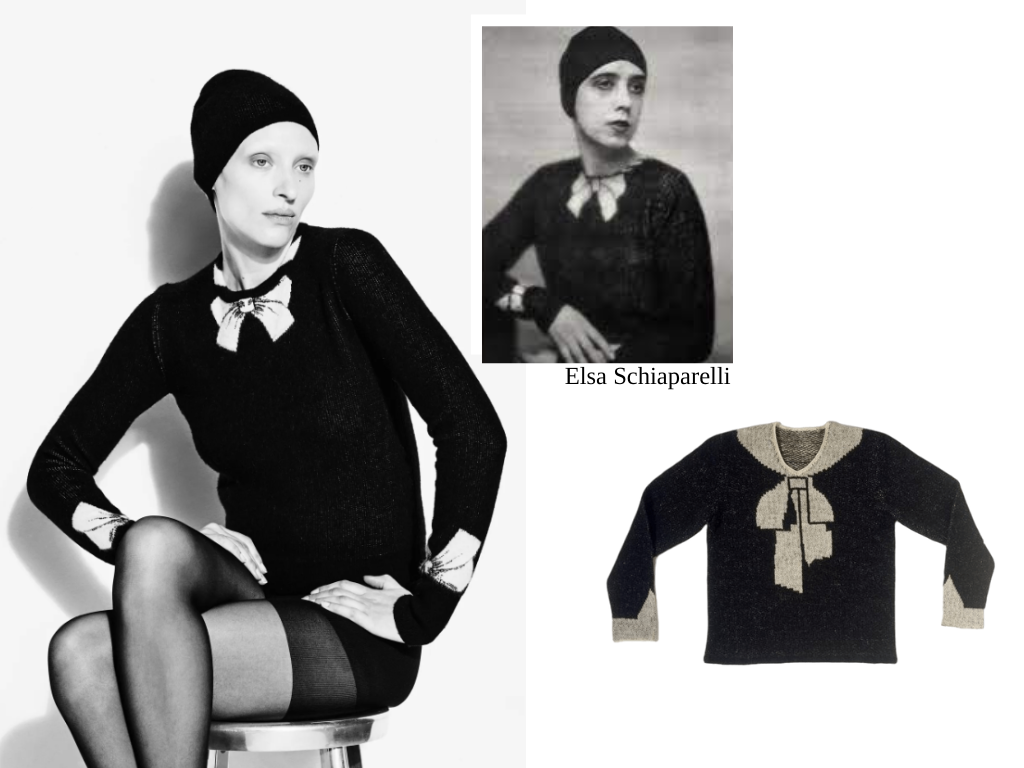 One of the famous things created according to this principle was a sweater with a knitted bow with the Trompe L'oeil effect (literally – "Ocular illusion".  In this case, it is an imitation of a bow on a sweater) created a sensation when Elsa Schiaparelli came to dinner in a Parisian hotel in it Ritz.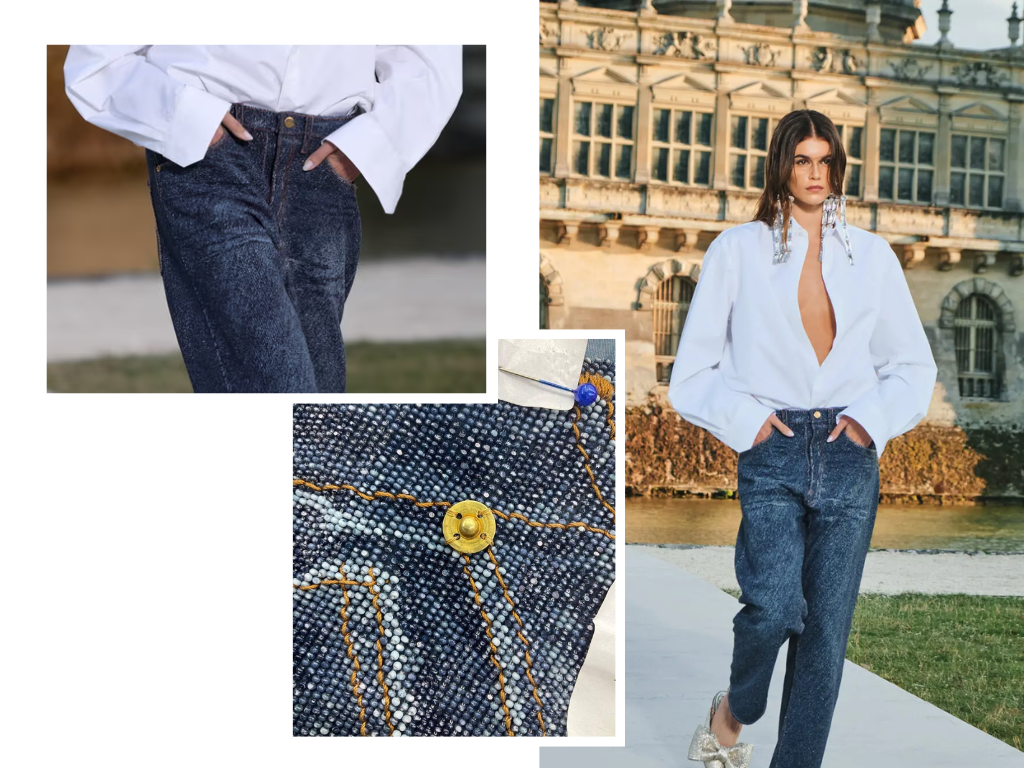 From the outside it seems that this is the most basic combination: jeans and a shirt. But it is not. The wide-leg jeans, copied from classic Vintage Levi's, were actually created from silk, completely embroidered with tiny mother-of-pearl beads, dyed in 8 shades of indigo to replicate the texture of denim. They took a month of manual work.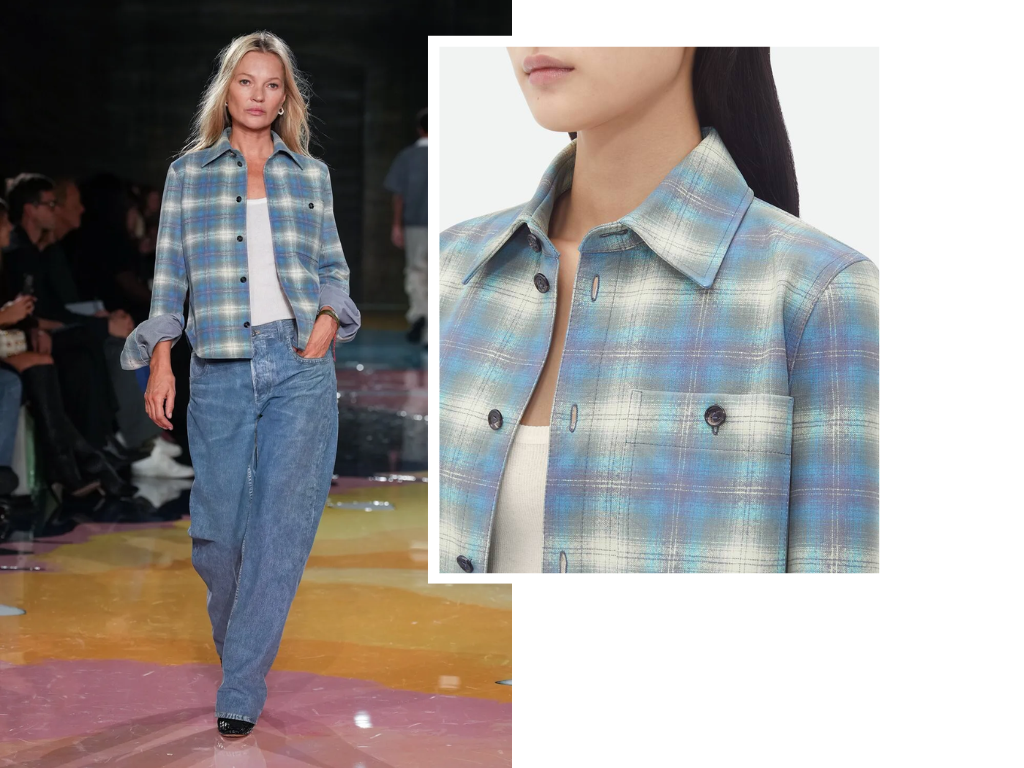 Bottega Veneta showed a checkered "flannel" shirt. In the spring-summer season (Kate Moss wore them at the show). But in fact it is made of leather.
What should a real eco-fur coat look like? Like this! Demna created a fake print that imitates fur on a coat. Although in reality it is just a drawn pattern. What appears to be fur or denim was just a canvas with a design applied to it.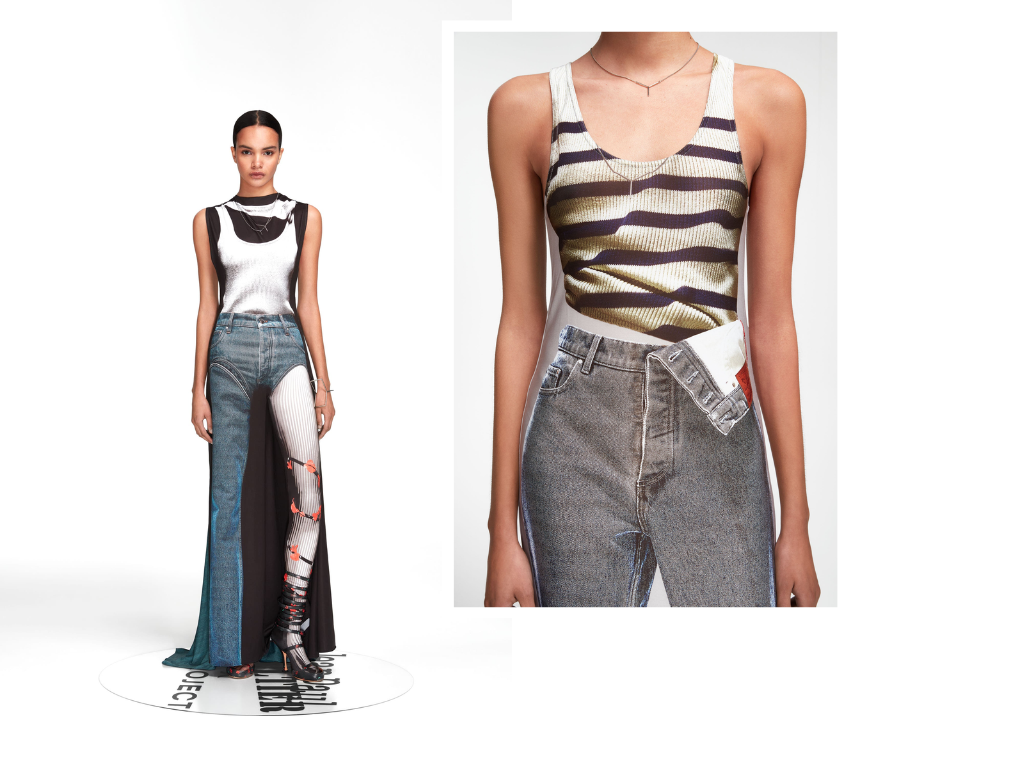 Jean Paul Gaultier, in collaboration with the Y/project (it was their second work together), made the illusion of deception the main idea. Knitwear with a 3D effect is applied over mesh dresses and sleeveless tops.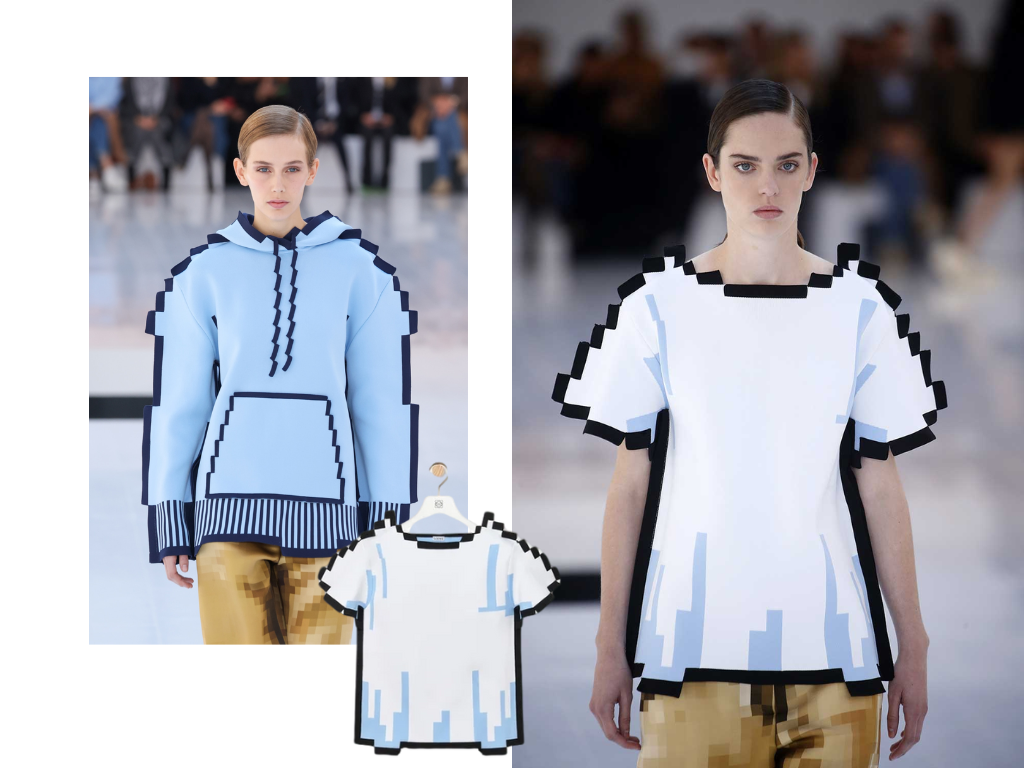 Loewe pixel sweatshirts are not "Minecraft", but quite real things that you can touch and try on.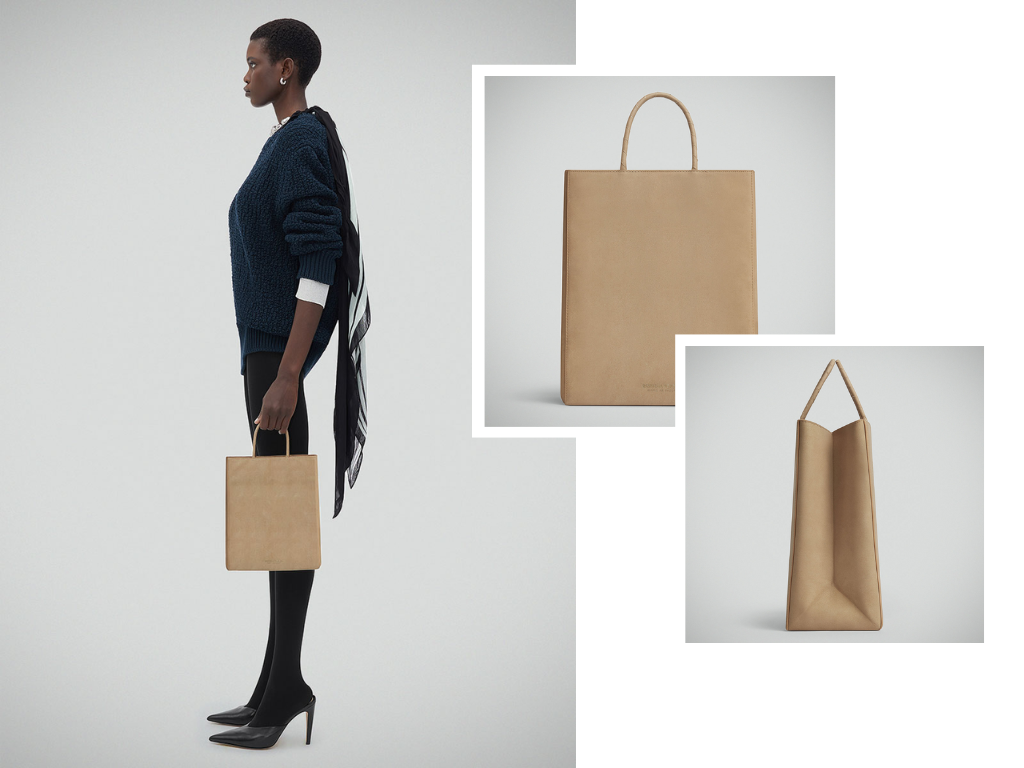 How much would you pay for a brown paper bag? However, if you want a brown leather bag that simply has the appearance of a paper bag and is distinguished by the fact that it is from fashion luxury brand Bottega Veneta, then you will have to shell out up to $2,500 for it.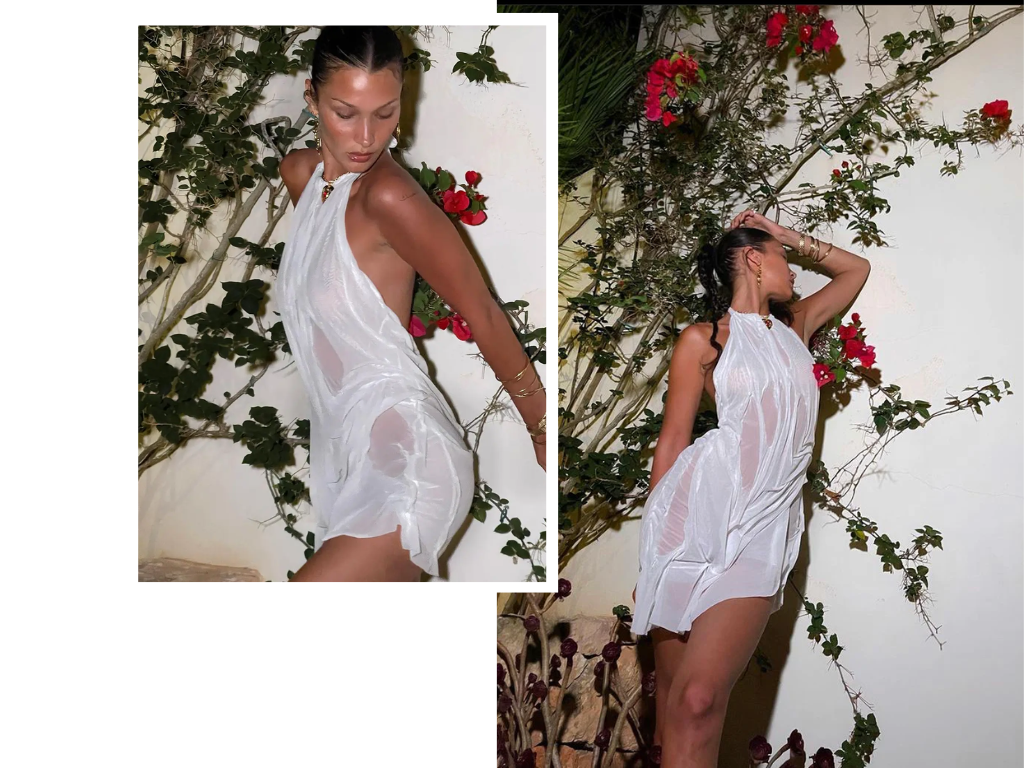 Di Petsa is a brand of Greek designer Dimitra Petsa. Her most famous contribution to fashion was the creation of the "wet look": a patented method of draping, stitching and combining sheer and thick white fabric to make clothes appear soaked through with water. "It took me about six months to develop this technique, although it is based on very old couture technology".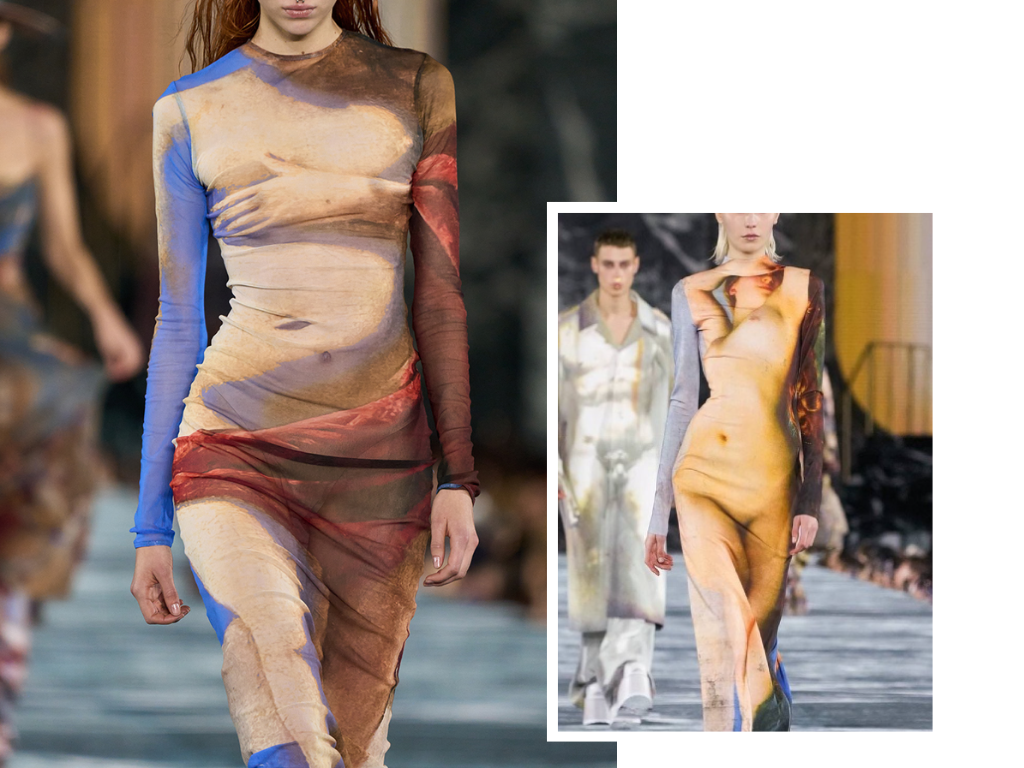 The source of inspiration was Renaissance paintings, which became prints on long dresses.