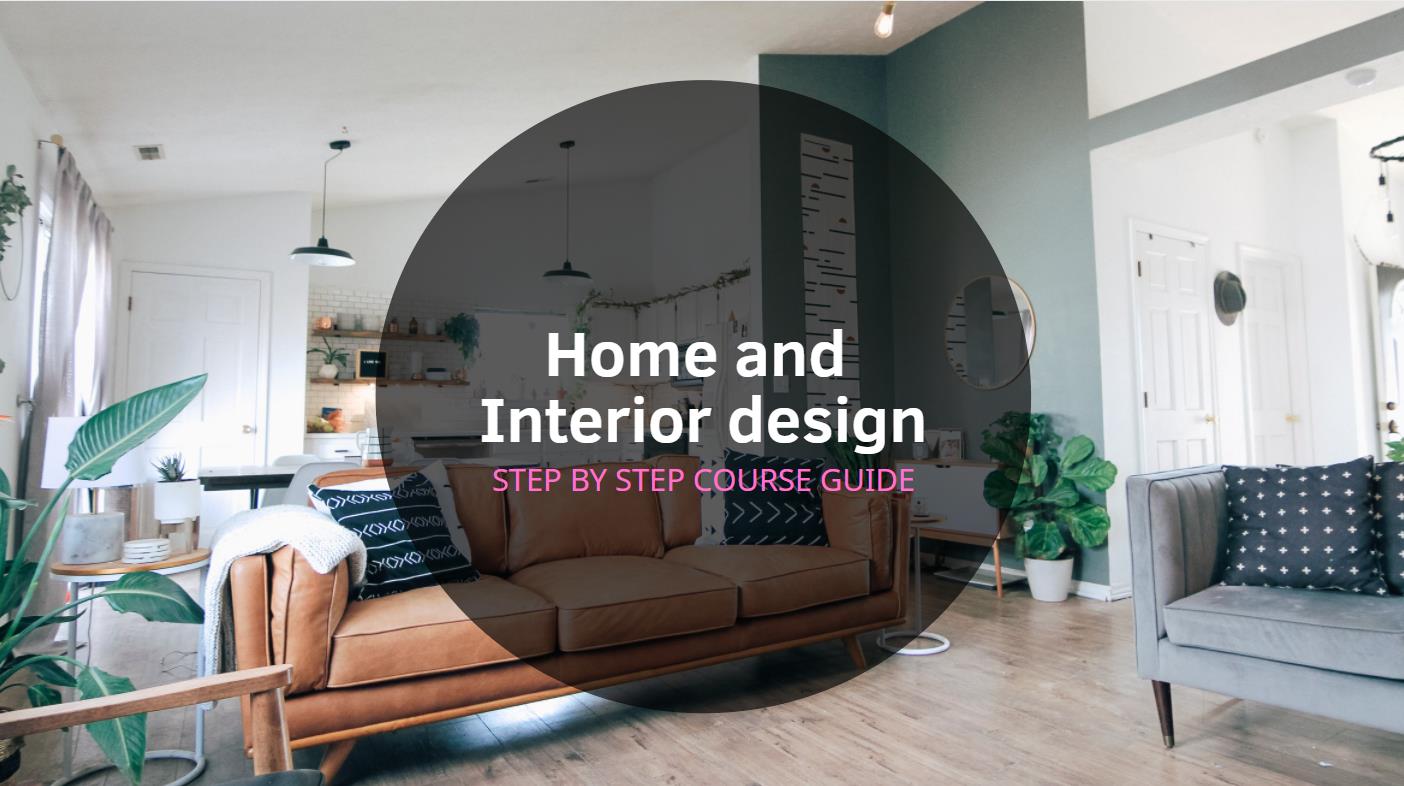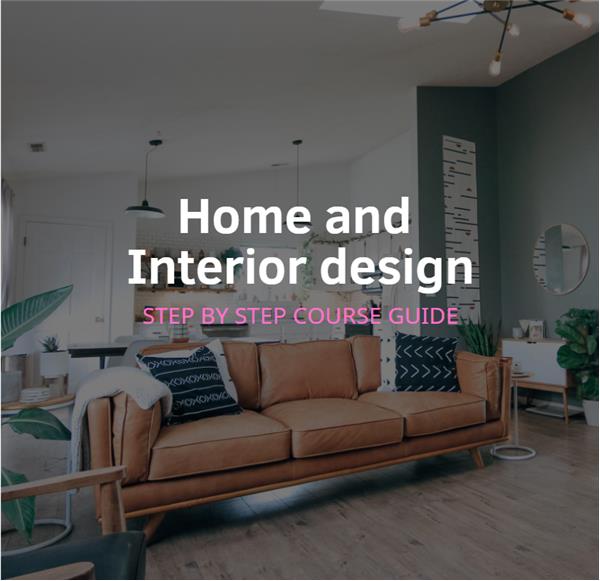 Get this course with the BIG discount!
From 16-03 till 19-03 get this course with the 50% discount!
From 20-03 the promo won't be available anymore
Do you like decorating or are you going to renovate your home?
Take an online course in interior design in Italy and you will be able to make new stylish designs for your home like a real interior designer!
We have created a course in such a way that any person can create an interior design for a house from the basics, get a complete picture of the interior styles of your home – it can be a Japanese interior or, for example, the most popular for today Scandinavian interior.
You will have a personal mentor – an architect-designer who will check your projects and give recommendations for some interior improvements.
Do you want to work as an interior designer, creating your own home interiors? Get the course "Interior Designer" here.
Why you should choose to study on the course "Home and Interior Design"?
Italian teachers
You will learn from Italian architects and interior designers from Milan.
Study at a convenient time
You can start learning any day and study at any time.
No need to wait for webinars and submit assignments according to some schedule.
Final interior project of your home
In the course, you create a project for the interior of your house, which is evaluated by Italian teachers.
Education program
Studying for an Interior Designer is carried out according to the Italian methods:
You study the methods and principles of creating an interior, whether it is a modern style or, for example, minimalism in the interior, which is characteristic of the Scandinavian style in the apartment interior.
In practice you create the layout of the interior of your house, of separate rooms (for example, the design of a hall in an apartment), select colors and finishing materials. It is often necessary to know how to correctly transform the interior of a small apartment, or prepare the interior of a country house. Your work is checked by Italian teachers and they give you their recommendations.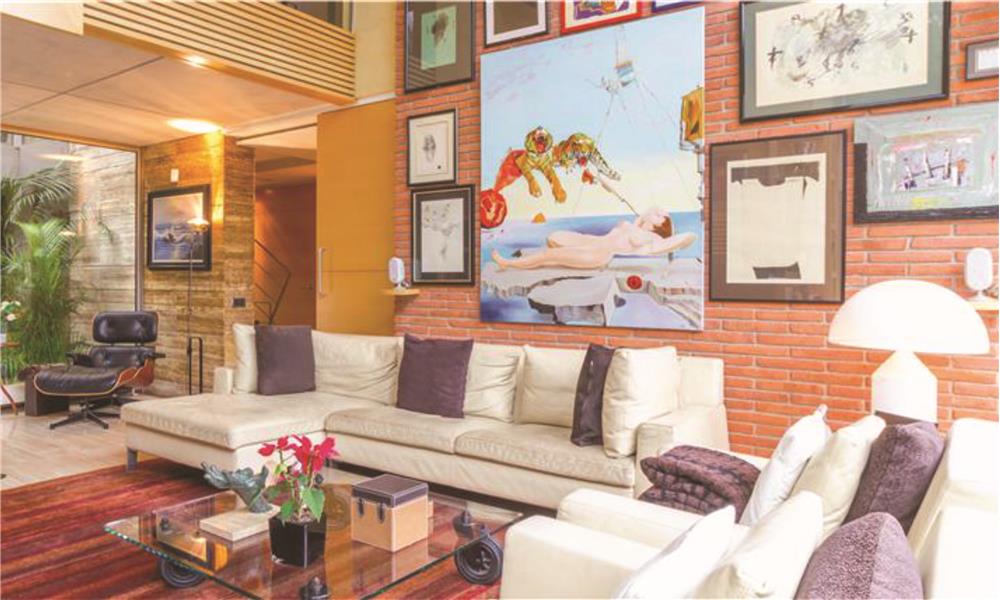 1 module
Interior styles 
What is interior design?
Asian style
Minimalist style
Modern style
Rustic style
Country / Shabby Chic Style
Baroque style
Industrial style
Maximalist style
Scandinavian style
Mediterranean style
Traditional style
Popular subtypes of styles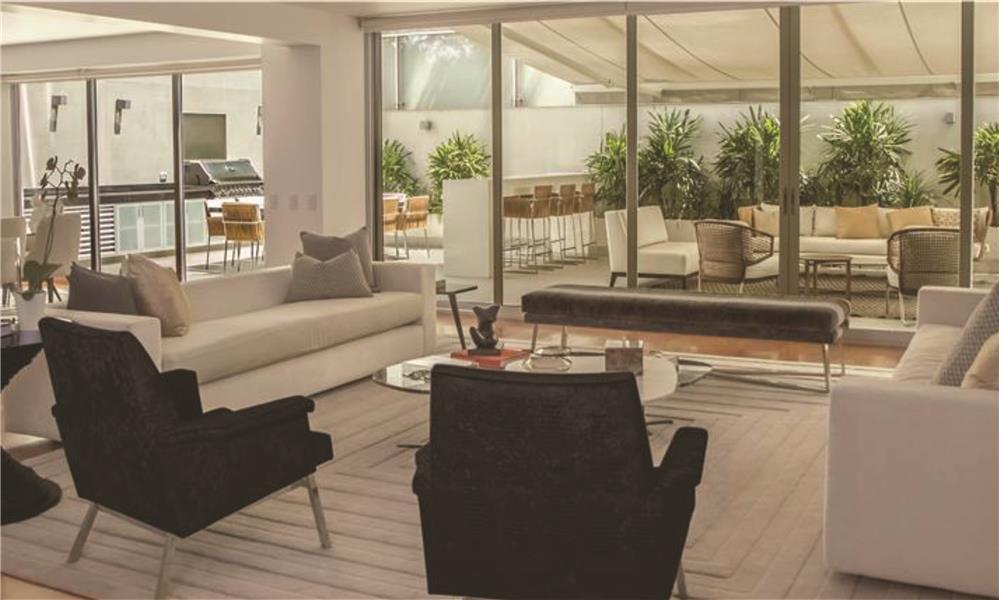 2 module
Ergonomic rules and layout of the house
Creating an apartment layout
The layout of the premises. What should be the size of the rooms?
The ergonomics rules in the interior of a residential unit
Hall layout
Corridor layout
Kitchen layout. Kitchen zoning
Bedroom layout
Toilet and bathroom layout
Creating a bathroom and toilet project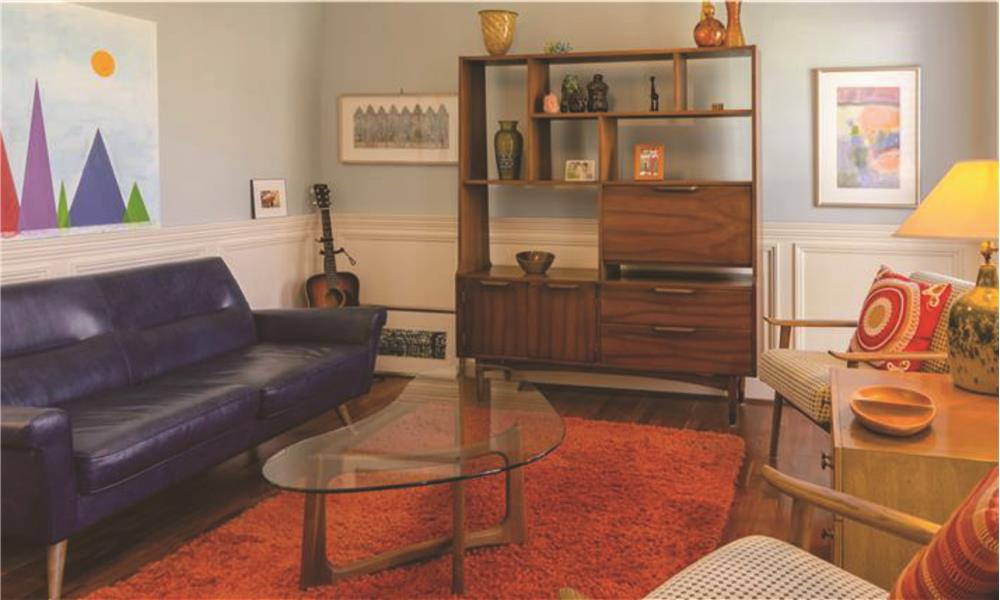 3 module
Colors and composition in interior design
How to use colors in the apartment design
Choosing interior colors: color psychology
Characteristics of each color for the interior
Basic properties of color in interior design
How to match colors for rooms
Rules of the color selection for the rooms
Balance in composition
Proportions in composition
Composition at the level of the room design
Composition in interior design: rhythm
Composition in interior design: theme and style
Contrast in the interior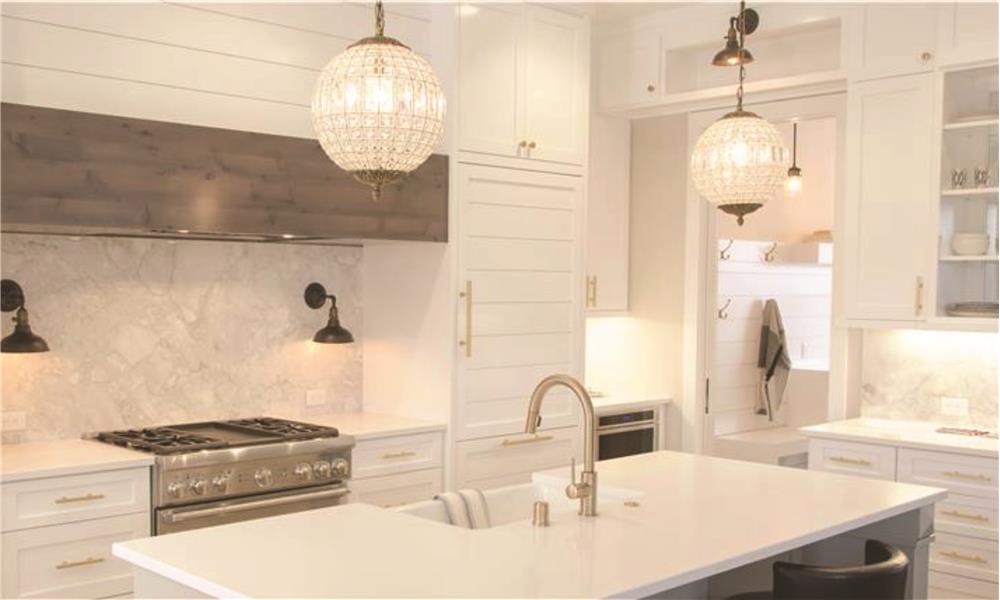 4 module
Electricity
in the interior
Electricity in the interior
Types of light in the interior
New residential lighting systems
Types of lamps and luminaires in the interior, light temperature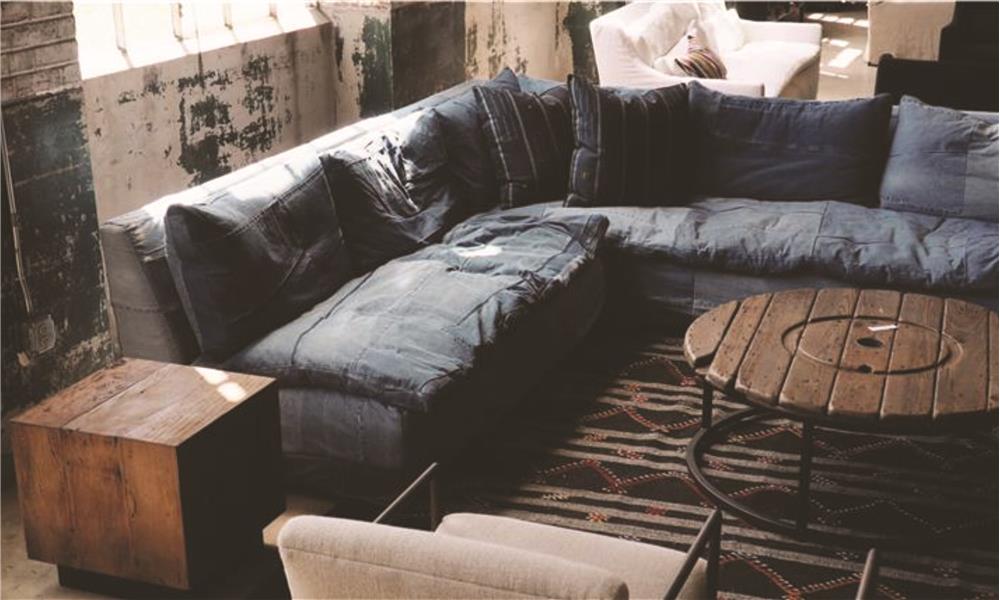 5 module
Finishing materials for creating an interior
Finishing materials in the interior: materials for furniture
Interior finishing materials: flooring
Interior finishing materials: laminate
Floor finishing: fitted carpet
Natural and artificial stone in interior design
Indoor tiles: where to use
Metal in interior design
Interior finishing materials: natural wood
Materials for creating partitions indoors
Ceiling materials
Wall materials: wallpaper, decorative plaster, painting
6 module
Decorating
interior
Indoor design elements
Rules for the selection of decorative components for the room
Room decoration: focal point
Decorative items for the bathroom
Decorative items for the living room
Decorative items for the kitchen
Decorative items in the bedroom
How to decorate walls
Decorations for the storage room
Curtains in the interior of the apartment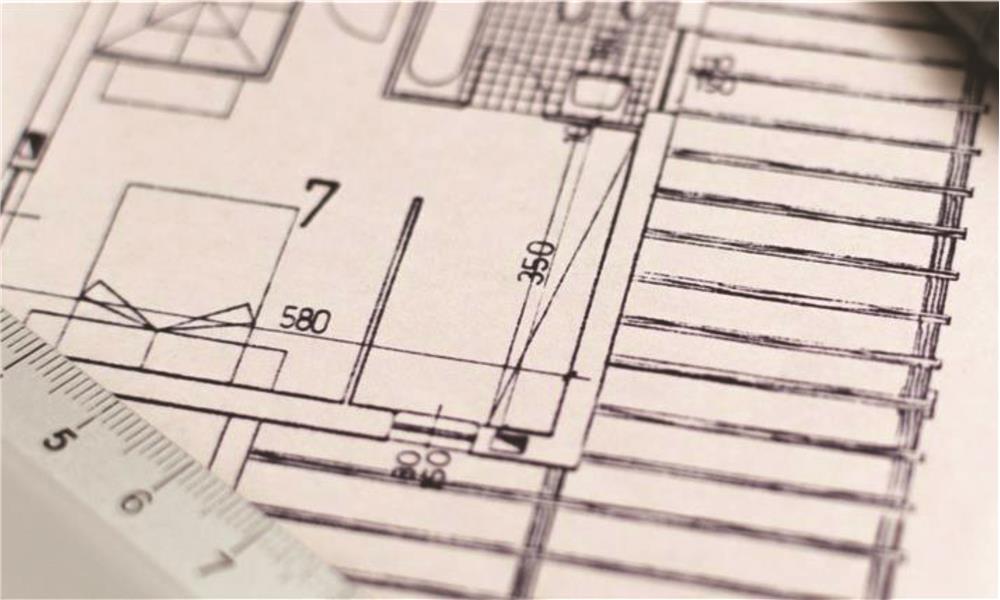 Based on the results of studying on the course, you will create a final project – a project of the interior and layout of your own apartment.
How to study on this course
2. Get an access to
our distant e-learning portal
4. Choose styles and colors
for your apartment
5. Receive recommendations on the interior design
of your apartment from teachers
6. Get certificate
on this course
Individual class schedule
You can start training immediately after payment
There is no strict schedule, no need to attend trainings or webinars
Start studying only when you want – we think interior design needs inspiration
You study in Italy without leaving home
You can be anywhere in the world – to study you need just a computer / phone / tablet and the Internet connection.
You can study at home, in a cafe, on the way to work or where you want.
As a result of the training, you will receive a European certificate of completion of the course "Home and Interior Design" in English-Italian.
Teachers of the course "Home and Interior Design"
Italy is considered to be the standard of architectural technologies for the whole world. And you have the opportunity to get the very latest European design technology.
You will be taught by practicing Italian architects and interior designers.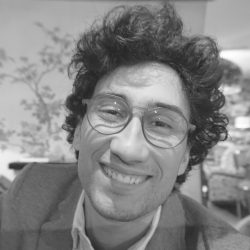 Daniele Esdra D'Aiuto – Primary Course Teacher
Italian architect and interior designer.
Works in Milan, Rome, London as an interior designer.
Decorates houses, exhibitions, clothing stores, special places of activity.
He graduated from the Polytechnic University with a degree in architecture in Milan, completed his master's degree in exhibition interior, interior in shops and stores.
Instagram – @dani.esdra.design
Website – www.designbyesdra.com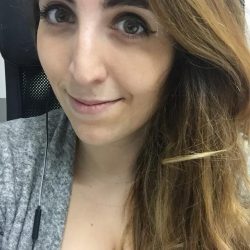 Stefania Ubiglia – Primary Course Teacher
Italian architect and interior designer.
Works in Milan as an architect and interior designer.
She graduated from the Polytechnic University with a degree in architecture and interior designer in Milan.
Creates interiors for residential premises, restaurants, bars, hotels.
Designs furniture.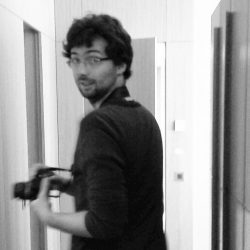 Giacomo Infelis
Italian architect and interior designer.
Studied as an architect in Venice, Paris, Prague, Moscow.
He worked as an architect and interior designer for Jestico + Whiles, La Caprara Varini, Amarante Architecture.
Created projects of luxury villas and cottages.
Since 2017 he has been working as a freelance architect and interior designer in Venice and Moscow.
Website – www.norem.org
How does your interior design education differ from other courses?
You learn from Italian architects and interior designers. And this is a completely different level of style and design.
You study from home at any time. There is no need to adjust to face-to-face meetings or online webinars. We do not force you to hand over tasks on schedule. In our interior design courses, you immediately receive all the study materials and watch the lessons at a convenient time.
How long does it take to study?
The studying lasts 2 months, but the period of access to the lessons will be longer depending on the version you've chosen. You can take the course faster or slower, learn how to create a classic home interior or a modern apartment interior based on your speed.
Who will be the teachers and tutors, in what language do they speak?
Interior designer education is provided by Italian architects and interior designers. Lessons are recorded in English.
Can I ask teachers different questions?
Yes, in the process of studying, you create an interior layout of your apartment remotely, and they will be checked by teachers who will send you their recommendations on your results.
You can ask any questions, for example, – "Is minimalism suitable for the interior of a country house or the interior of a studio apartment?"
What programs for creating interior drawings will you teach?
To create the interior of your apartment, we suggest using the simplest method – drawing sketches by hand. There is no need to study and buy expensive computer programs. You will be able to make the interior of the house inside.
Basic version – 398 EUR
video tutorials for the course
no installments
access period to the course – 2 months
Standard version – 598 EUR
video tutorials for the course
additional materials
answers to questions in studying with Italian teachers
homework assignments and their verification by Italian teachers
final project and its verification by Italian teachers
electronic certificate
access period to the course – 4 months
partly payment — 3 parts, 229 euros per month
Premium version – 798 EUR
video tutorials for the course
additional materials
answers to questions in studying with Italian teachers
evaluation of the homework assignments by Italian teachers
evaluation of the final project on Interior Design by Italian teachers
certificate based on the results of training and free sending of the certificate to your mailing address
premium module Course "SketchUp for interior design for beginners"
access period to the course – 5 months
Partly payment — 3 parts, 299 EUR per month
Basic version – 398 EUR  – 199 EUR
video tutorials for the course
no installments
access period to the course – 2 months
Standard version – 598 EUR – 299 EUR
video tutorials for the course
additional materials
answers to questions in studying with Italian teachers
homework assignments and their verification by Italian teachers
final project and its verification by Italian teachers
electronic certificate
access period to the course – 4 months
partly payment — 3 parts, 229 euros per month — 2 parts, 199 per month
Premium version – 798 EUR  – 399 EUR
video tutorials for the course
additional materials
answers to questions in studying with Italian teachers
evaluation of the homework assignments by Italian teachers
evaluation of the final project on Interior Design by Italian teachers
certificate based on the results of training and free sending of the certificate to your mailing address
premium module Course "SketchUp for interior design for beginners"
access period to the course – 5 months
Partly payment — 3 parts, 299 EUR per month — 2 parts, 249 EUR per month